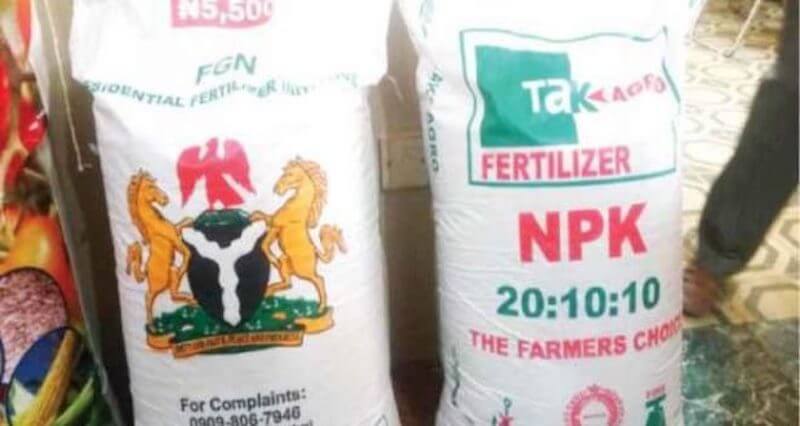 By Adedapo Adesanya
The federal government has warned those selling fertilizers above the N5,000 approved price to desist from such or risk going to jail if arrested by security operatives.
Chairman of the Presidential Task Force on Fertilizer Initiative, Mr Muhammad Badaru, who is also the Goveror of Jigawa State, made this disclosure while briefing newsmen on Presidential Fertilizer Initiative (PFI) efforts to make fertilizer available and affordable to farmers.
The federal government had reviewed and reduced the cost of bag of fertilizer from N5,500 to N5,000 to support farmers and cushion the effect of COVID-19 pandemic on agriculture, in line with ensuring food security.
In April, the market price for the sale of PFI NPK 20.10.10 fertilizer to farmers and other end-users was reduced from N5,500 to N5,000 per 50kg bag,
However, the chairman said the federal government has learned of attempts by some individuals to sabotage government's efforts to make fertilizer available and affordable to Nigerian farmers.
"We learned that some individuals are selling fertilizer at N5,500 per bag which is above the government approved price.
"We have whistleblower numbers on each bag of the fertilizer, therefore, farmers can directly call and report anybody selling the fertilizer above N5,000," Mr Badaru said.
The Jigawa Governor went further to warn that those who sell above the price cap will punished.