FG Vows To Cater For Released Chibok Girls
By Ebitonye Akpodigha
President Muhammadu Buhari on Wednesday promised that the Federal Government would take responsibility for the personal, educational, professional goals and ambitions of the recently freed Chibok girls.
Mr Buhari made this pledge when he received the girls at the State House in Abuja.
The President said the girls had been denied the good things of life by their captors and now deserved the best.
In his address, President Buhari said he is equally "prayerful, that God in his infinite mercies and benevolence will see to it that the girls remaining in captivity will be freed and returned to us soonest."
The described their release as a "happy moment for me and for all Nigerians", welcoming them "back to freedom."
He noted that their rescue was facilitated through "series of negotiations between government and the Boko Haram group, brokered by our friends both local and international."
Mr Buhari explained that, "Since this administration assumed office, we have been working towards the safe release of the girls."
"The Nigerian DSS, Military and other Security Agencies have spared no effort to secure our girls. These 21 girls are the manifestation of our doggedness and commitments to the release and return of the Chibok girls," he said further.
He promised that, "These 21 girls will be given adequate and comprehensive medical, nutritional and psychological care and support. The Federal Government will rehabilitate them, and ensure that their reintegration back to the Society is done as quickly as possible."
Mr Buhari, who described their abduction as sad, thanked "Nigerians and the international community for their support and prayers, and for never losing confidence in our ability to secure the safe release of our girls."
Giving an analysis of the abducted girls, the President on the night of April 14, 2014, "276 young female Nigerian students were abducted from the Government Secondary School in Chibok Borno State by the Boko Haram.
"Fortunately, 57 of the kidnapped school girls were able to escape, leaving 219 in captivity. One of the abducted girls, Amina Ali was found in May 2016. And today we are here celebrating the freedom and return of another 21 girls that regained freedom on Thursday, October 13, 2016."
Drug Trafficker Conceals 23.55kg of Heroin in Baby Food
By Adedapo Adesanya
A suspected drug trafficker has been arrested by operatives of the National Drug Law Enforcement Agency (NDLEA) for concealing  22 blocks of heroin weighing 23.55 kilograms in packs of baby food at the Murtala Muhammed International Airport (MMIA), Ikeja, Lagos.
According to a statement issued on Sunday by the agency, the consignment with a street value of over N4.5 billion came from Johannesburg, South Africa on board a South African Airways flight on Wednesday, June 29 as part of a consolidated cargo that arrived at the SAHCO import shed of the Lagos airport.
After a series of follow-up operations that led to the arrest of two freight agents, the actual receiver of the drug consignment, Mr Chike Okeke Eweni, who allegedly distributes the substance for his South Africa-based partner, was arrested the following day, Thursday, June 30 at a logistics warehouse in Ajao Estate, Ikeja.
Mr Chike who hails from Anaocha LGA, Anambra State, claimed during a preliminary interview that he's also into fish farming.
Before his arrest, NDLEA officers at the airport had on Monday, June 27 arrested a former driver with a public transport company, BRT, Mr Muyiwa Babalola Bolujoko, for ingesting 90 pellets of cocaine. He was arrested at the screening point before boarding a Qatar Airways flight en route from Doha to Sharjah, with his trip expected to terminate in Dubai, UAE.
The 39-year-old from Ijebu South LGA, Ogun State, was placed under excretion observation after body scan results confirmed drug ingestion. While in custody, the suspect excreted all the 90 pellets in four excretions.
He claimed he left his N60, 000 per month job as a BRT driver in February and decided to work as a drug courier to raise funds to buy a shuttle bus popularly called Korope in Lagos to continue his transport business.
Operatives also on Thursday, June 30, intercepted an inbound consignment of khat leaves, which arrived at the NAHCO import shed of the Lagos airport on a Royal Air Maroc flight from the Middle East. A total of 71 cartons of dried khat leaves with a gross weight of 2,434.3 kg were discovered in the cargo.
In the same vein, anti-narcotic officers of the Agency also last Thursday seized 36 parcels of Colorado, a variant of cannabis with a total weight of 19.30kg which arrived at the NAHCO import shed from Los Angeles, US on a Delta Airlines flight.
After a series of follow-up operations in which four persons were arrested, the alleged owner of the drug consignment, Mr Abibu Afis Sola was eventually nabbed on Friday, July 1 in the Gbagada area of Lagos.
Meanwhile, in Rivers state, NDLEA operatives on Wednesday, June 29 arrested a 68-year-old woman, Mrs Celina Ekeke at Obunku community, Oyigbo LGA with 231.2kg cannabis, while one Mr Shedrack Eze, was arrested the following day Thursday, June 30 at Yankarfe, Zaria, Kaduna state with 250,000 tablets of Exol 5, weighing 75 kg.
In Borno state, Mr Usman Haruna, 27, was arrested at the BCG checkpoint in Biu on Saturday, July 2 with 19.7kg of cannabis.
In his remark, the Chairman/Chief Executive of the NDLEA, Mr Mohamed Buba Marwa expressed satisfaction with the exemplary performance of the officers and men of the MMIA command in the past week while also commending those of Rivers, Kaduna and Borno for being vigilant.
He charged them and others across the country to remain steps ahead of the tricks by the desperate drug cartels.
Council Approves Board to Manage Power Sector Liabilities
By Adedapo Adesanya
The National Council on Privatisation (NCP) has approved the board composition and proposed governance framework for the sustainable management and payment of post-privatisation power sector liabilities transferred to the Nigerian Electricity Liability Management Company (NELMCO) Board.
In a meeting presided over by Vice President Yemi Osinbajo, the council also approved the fast-tracking of the work plan for the concession of the Zungeru Hydroelectric Power Plant (ZHPP).
On the board of the NELMCO board are the Minister of Finance, Mrs Zainab Ahmed, who is the Chairman; while members will comprise the Minister of Power, Mr Abubakar Aliyu; Director-General, Bureau of Public Enterprises (BPE), Mr Alex Okoh; Director-General, Debt Management Office (DMO), Ms Patience Oniha; Managing Director, NELMCO, Mr Adebayo Fagbemi; and all its Executive Directors.
It was also resolved that two key members from the private sector be included on the board.
Also at the meeting, it was noted that the key objectives of the Zungeru Hydroelectric Power Plant concession include leveraging private sector access to finance and reduce the reliance on government budgetary allocation to fund the China EXIM Bank loan; and leveraging efficiencies and better facility management (maintenance) culture of the private sector for long-term preservation of the asset.
The Council had, in its December 2020 meeting, approved the concession of the ZHPP.
Similarly, the team was briefed on the performance assessment report of the nine Electricity Distribution Companies (DISCOs), which has been forwarded to the Nigerian Electricity Regulatory Commission (NERC), the sector regulator, for further review and action.
At the meeting, it was noted that a thorough performance assessment revealed that most of the set performance targets were not met by the nine electricity distribution companies.
Google Organises Residency Programme for Young Non-mainstream Creators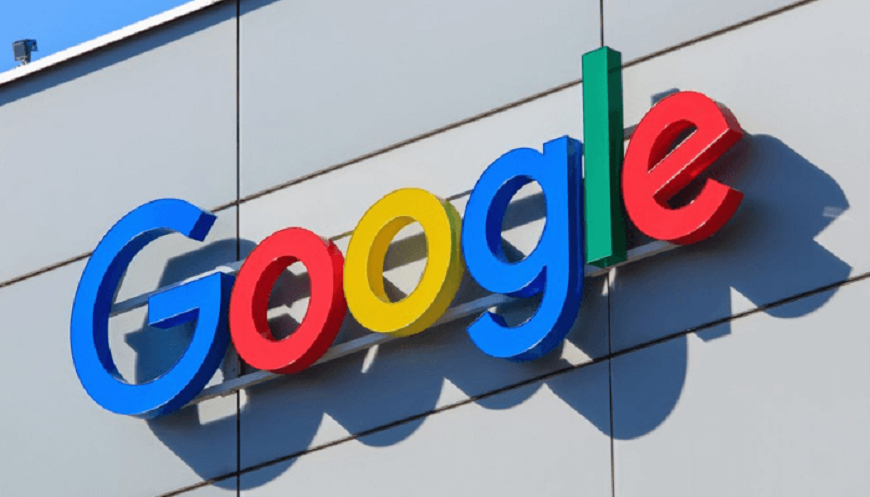 By Modupe Gbadeyanka
Some young non-mainstream creators were recently gathered in Nairobi, Kenya for a two-day residency programme organised by a tech giant, Google.
The bootcamp took place from Tuesday, June 28 to Thursday, June 30, 2022, and helped participants learn how to better connect with their audiences and move the culture forward through platforms like Google Arts & Culture, YouTube and YouTubeShorts.
The program will see the first batch of 25 young Alté creatives from Nigeria, Kenya, Ghana, Botswana, and South Africa attend the residency and be equipped with entrepreneurial skills on how they can enhance the visibility of their brands.
Google explained that it came up with the idea to upskill and celebrate the young creatives, who are normally not given a chance on mainstream media, which resulted in many of them taking to YouTube and others to tell their stories.
"It's exciting to see creators that identify as non-mainstream find community on our platform. This comes just a few days after we announced a call for applications for the YouTube Black Voices Fund for 2023 aimed at elevating marginalised voices.
"The aim of the residency is to amplify the impact of the Alté movement in Africa and the world. We also want to showcase how products like YouTube and YouTube Shorts and platforms like Google Arts & Culture can help drive the culture forward," the Communications and Public Relations Manager for Google West Africa, Taiwo Kola-Ogunlade, said.
Though it started in Nigeria, it has strongly taken root across the continent. Recent Google Search trends from across Africa show an increase in `Alté' related searches from 2020, with questions like 'What is alté?', 'Who is an alté?' and 'How to dress alte?', being the most searched alté related questions.
Other top searches in Africa on Alté include alte' music, alte' songs, alte' suit designs, top alte' vibe, alte' kids, alte' Nigeria, alte' in Ghana Music, and alte' food.
Google has also invited Alté creatives that have global brands such as Tshepo The Jeans Maker to give career talks to the young creative entrepreneurs on how to further build and monetise their brands.
Latest News on Business Post