General Electric, NDPHC Restore 360MW to National Grid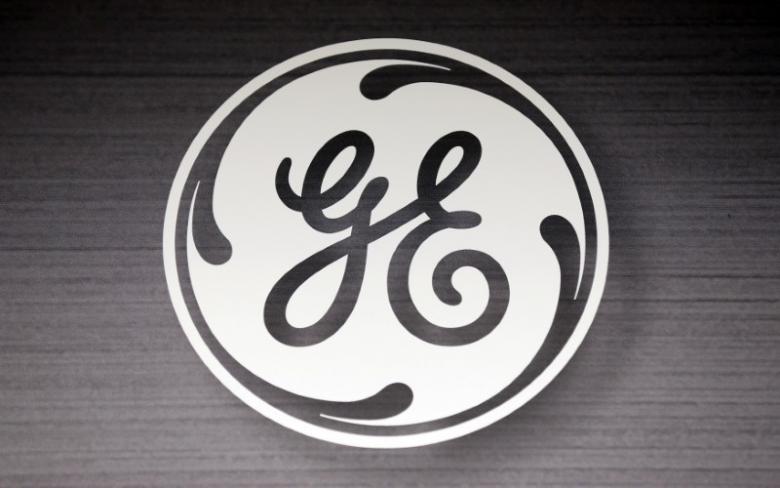 By Adedapo Adesanya
General Electric (GE) and the Niger Delta Power Holding Company (NDPHC) have announced the successful intervention and rehabilitation of three 9E.03 gas turbines at three power plants of NDPHC in Calabar (Cross River) and Sapele (Delta).
Outages were executed on time and the restored power will enable NDPHC to provide the equivalent electricity needed to power up to two million Nigerian homes.
In a press release on Monday, the company noted that these operations reduced the risk of unplanned downtime of its power generation equipment, enabling the plants to reliably secure and restore the supply of up to 360 megawatts (MW) of electricity to the national grid.
Despite the challenges posed by the COVID-19 pandemic, GE and NDPHC worked together to swiftly implement safety procedures to ensure safe and on-time execution.
Speaking on this, the Managing Director of NDPHC, Mr Chiedu Ugbo noted, "Being Nigeria's largest electricity generating company, with a total installed capacity of 4.0 gigawatts (GW), representing about 35 per cent of Nigeria's generating capacity, we are committed to strengthening Nigeria's power sector, despite the unexpected logistical challenges of the COVID-19 outbreak.
"GE's efficiency to mobilize local teams on-site with the required technical skills and expertise, as well as GE's global supply chain scale was crucial to ensure the timely and safe completion of the outages at the sites and help us achieve our goal."
The outages involved stage three-bucket changeouts on three 9E gas turbines as well as additional combustion inspections. Engineers from GE and FieldCore, the field services execution company owned by GE, worked together and in close collaboration with NDPHC to implement additional safety measures and reduce the risk of exposure to COVID-19, including frequent disinfections at the site, physical distancing, standard passive and active temperature screenings for personnel, and the use of personal protective equipment such as masks and gloves.
Adding to this, Mr Elisee Sezan, CEO for GE's Gas Power business in Sub-Saharan Africa said, "We are committed to supporting power plant operators like NDPHC to be able to provide reliable power with exceptional support and services from GE throughout these uncertain times while ensuring and maintaining the health and safety of our employees and suppliers.
"The successful rehabilitation of the power generations assets at Calabar and Sapele plants will help increase the 9E gas turbines' efficiency while lowering emissions and providing essential power for industrialization, healthcare facilities, homes, schools and businesses."
This year, GE's 9E gas turbine fleet celebrates 40 years of operations globally. The 9E is a robust, proven platform that delivers high availability, reliability, and durability while lowering the overall cost-per-kilowatt. It has a large installed base of over 650 units in the world located primarily in Asia, China, Europe, Africa and the Middle East.
GE has been collaborating with energy stakeholders to deploy innovative technologies tailored to respond to the needs in the region since the 1950s with reliable baseload and flexible emergency power.
In 2018, the company celebrated its 100th power plant in Sub-Saharan Africa and today, up to 17 GW of gas power generation on the grid runs on GE gas turbines.
GE delivers across the entire energy ecosystem from generation to transmission and distribution and throughout Nigeria, GE-built technologies are supported by local service and maintenance teams from the company to ensure access to reliable and sustainable energy.
Adisa Receives Media Friendly State Lawmaker Award
By Modupe Gbadeyanka
For his contributions to the infrastructural development of his constituency and outstanding achievements as a lawmaker, the member representing Afijio constituency in the Oyo State House of Assembly, Mr Seyi Adisa, has been given the Media Friendly State Lawmaker Award.
The award was conferred on the state legislator by the Nigeria Union of Journalists (NUJ), Oyo State Council during its press week at the Press Centre, Iyaganku, Ibadan.
Chairman of the NUJ Oyo chapter, Mr Demola Babalola, disclosed that the award was in recognition of Mr Adisa's outstanding performance as a lawmaker, who has excelled in his calling as well contributed to the development of society.
He said his contributions to the development of his people, communities in his constituency and his senatorial district of Oyo North are laudable.
"You are given this special award of exemplary performance and also awarded as the Media-Friendly State Lawmaker of the Year in Oyo state because we believe you deserve it," he said.
While receiving the award, Mr Adisa declared his appreciation of the gesture, saying "big thanks to the Oyo State Council of the Nigeria Union of Journalists (NUJ) for this special recognition and Award of Exemplary Performance that also doubled as an Award for the Media-Friendly State Lawmaker of the Year.
"I do not take this for granted."
We Will Defend Free Press in Nigeria—US Government Assures
By Adedapo Adesanya
The United States government has promised to do everything possible to defend free press in Nigeria, which it said remains vital to democracy and good governance.
The American government expressed this with a partnership, through its Embassy, with the Nigerian Guild of Editors (NGE) for the first of the six media-focused Town Halls and Workshops in Lagos on Thursday.
The event will also take place across the country in the next several months.
The capacity-building programme will provide a forum for over 200 participating Nigerian editors and leaders of the independent press to discuss and share best practices and to also hear from the United States government.
Experts on topics such as journalistic standards, identifying bias, and conducting fact-based investigative reporting to better inform the Nigerian public will be provided.
Delivering keynote remarks at the opening programme in Lagos, the US Ambassador, Mrs Mary Beth Leonard discussed the challenges faced by Nigeria and other democracies across the world and highlighted democracy's greatest strength: the ability to improve upon and reinvent itself.
She quipped that when belief in democracy, good governance and elections are restored, Nigerians will want to be a part of that system and will defend it.
Ambassador Leonard noted, "Our hope is that in this forum today is that you will lead and serve as catalysts for further discussions on countering disinformation; increasing transparency; solution building; and encouraging media literacy and their contribution to a democracy that is accountable to its people."
The US government is committed to initiatives that build media capacity in Nigeria, she added.
According to her, for years, the US Mission has funded partnerships that promote Nigeria's democratic governance, unity and stability by improving government transparency and accountability, the rule of law, free and professional media, as well as civil society capacity and engagement.
On his part, the General Secretary of NGE, Mr Iyobosa Uwugiaren, said, "At the end of the project, we expect to see a pool of Nigerian editors, senior journalists and media managers, who will be galvanised and committed to the highest ethical standard and to take robust actions towards this.
"Editors who will be committed to the promotion and protection of the right to an independent press, freedom of expression and deepening democratic space; and constantly projecting issue-based governance in defence of the mass of the Nigerian people."
The Town Halls and editor workshops are supported through a grant from the US Embassy's Public Affairs Section in Abuja to the NGE.
In addition to Lagos, the programmes will take place in Kano in January 2022, then Yola, Abuja, Port Harcourt and Enugu will follow in subsequent months.
780 Children Abducted for Ransom in 2021—Amnesty Nigeria
By Adedapo Adesanya
Amnesty International Nigeria has reported that about 780 children were abducted for ransom in 2021 with 61 still in captivity months after the mass abduction by bandits.
The group in a statement noted that many schools shut down indefinitely because of rising insecurity, saying that Nigerian authorities are failing children.
Amnesty Nigeria explained that months after their abduction during mass attacks on schools which also terminated the education, thousands of children in captivity are experiencing horrific and degrading treatment at the hands of bandits.
The organisation explained that children in orphanages, schools and places of worship are often abducted and held in captivity for weeks, sometimes months depending on when or if the demands of their abductors are met.
It added that children in school buses or walking to schools are also sometimes ambushed and abducted for ransom.
Speaking on this, Mr Osai Ojigho said, "School children in some parts of northern Nigeria are constantly at the risk of death or abduction. More than 780 children have been abducted for ransom since February 2021 during mass attacks on schools or religious institutions, with some of the children killed during the attacks.
"Parents of the abducted children or the school authorities are sometimes made to provide food and clothing for the children while in captivity."
Amnesty noted that the future of thousands of school children in Northern Nigeria remains bleak as hundreds of schools in some states have been closed indefinitely due to rising insecurity. Many children abandoned education due to the psychological trauma of witnessing violent attacks or living in captivity.
A primary school teacher who teaches in the community, where 317 school children were abducted on February 26, 2021, in Jangebe LGA, Zamfara state told Amnesty International that insecurity has drastically reduced school attendance, as children are afraid of attending schools even when forced by their parents.
A 15-year-old boy, who sustained an injury while escaping mass abduction in his school, told Amnesty International that he would not be returning to school, whenever it reopens.
"If school reopens, I won't go back to the boarding school, I will rather become a day student elsewhere. Anytime I remember what happens I get scared; it's disturbing, I want all the children most especially my cousins to be rescued.
"When education institutions are targeted or attacked, the damage and consequences can be major and far-reaching. The protection of children's lives is paramount, and the Nigerian authorities have a duty to ensure that the country's educational sector is not further threatened by the abductions, intimidation and killing of school children," Mr Ojigho said.
Section 27 of the Child Rights Act prohibits the abduction of children. Having ratified the African Charter on the Rights and Welfare of the Child and the United Nations Convention on the Rights of the Child, Amnesty noted that Nigeria has an obligation to take appropriate measures to prevent the abduction of children and to guarantee children's right to education.
Latest News on Business Post