Half of Youths in Nigeria, Others Planning to Migrate to US, Europe—Report
By Modupe Gbadeyanka
If steps are not quickly taken by African leaders, in the next three years, the continent may lose nearly half of its population between the ages of 18 and 24.
One of the biggest concerns African youth face today is instability, with 75 per cent worried about the political volatility in the continent, rising to 91 per cent in Kenya and 89 per cent in Mozambique, both of which are battling terrorist insurgencies, according to the African Youth Survey released this week.
It was stated that at least half of Africa's youth have had their lives impacted by terror, insurgency or conflict, with 15 per cent of them having either been approached to be recruited by a terrorist organisation or know someone who has been. In Mozambique, this figure rises to 25 per cent.
Many have lost faith in their leaders. Only 40 per cent of African youth believe their governments are doing enough to the country the crisis in their countries. In Ethiopia, this drops to 20 per cent and to 16 per cent in Nigeria.
In the report, it was revealed that youths planning to migrate want to source greener pastures in South Africa, the United States and Europe. If they do move, half of them will do it permanently as they don't intend to return home.
There are many reasons for this; education, and wanderlust, but the biggest is simply the quest for a better life that they believe is unavailable in their own countries.
The African Youth Survey was conceptualised and underwritten by the South African-based Ichikowitz Family Foundation. The survey is a unique and ground-breaking research tool that tests the sentiment of the current cohort of Africans aged between 18 and 24 every two years.
Launched in 2019 with fieldwork in 14 countries, this was extended to 16 countries when researchers returned in 2021, this time to Angola, Congo Brazzaville, DRC, Ethiopia, Gabon, Ghana, Kenya, Malawi, Mozambique, Nigeria, Rwanda, South Africa, Sudan, Uganda, and Zambia. Researchers conducted 300 face-to-face interviews in each country, divided into three distinct geographical areas and further split into five distinct locations in each area.
Foundation chairman Ivor Ichikowitz says he is heartened by the responses in the second edition of this initiative: "The survey tells us much. It warns us, but it is also a source of great hope. In a continent that is wracked by violence, internal and external, there is a very clear sign that the next generation of people who will lead this continent is neither disempowered by nor ignorant of the hazards their countries and their continent face.
"On the contrary, these are highly motivated, highly informed and deeply committed citizens determined to ensure they have a chance at a life that was perhaps denied their parents."
Council Approves Board to Manage Power Sector Liabilities
By Adedapo Adesanya
The National Council on Privatisation (NCP) has approved the board composition and proposed governance framework for the sustainable management and payment of post-privatisation power sector liabilities transferred to the Nigerian Electricity Liability Management Company (NELMCO) Board.
In a meeting presided over by Vice President Yemi Osinbajo, the council also approved the fast-tracking of the work plan for the concession of the Zungeru Hydroelectric Power Plant (ZHPP).
On the board of the NELMCO board are the Minister of Finance, Mrs Zainab Ahmed, who is the Chairman; while members will comprise the Minister of Power, Mr Abubakar Aliyu; Director-General, Bureau of Public Enterprises (BPE), Mr Alex Okoh; Director-General, Debt Management Office (DMO), Ms Patience Oniha; Managing Director, NELMCO, Mr Adebayo Fagbemi; and all its Executive Directors.
It was also resolved that two key members from the private sector be included on the board.
Also at the meeting, it was noted that the key objectives of the Zungeru Hydroelectric Power Plant concession include leveraging private sector access to finance and reduce the reliance on government budgetary allocation to fund the China EXIM Bank loan; and leveraging efficiencies and better facility management (maintenance) culture of the private sector for long-term preservation of the asset.
The Council had, in its December 2020 meeting, approved the concession of the ZHPP.
Similarly, the team was briefed on the performance assessment report of the nine Electricity Distribution Companies (DISCOs), which has been forwarded to the Nigerian Electricity Regulatory Commission (NERC), the sector regulator, for further review and action.
At the meeting, it was noted that a thorough performance assessment revealed that most of the set performance targets were not met by the nine electricity distribution companies.
Google Organises Residency Programme for Young Non-mainstream Creators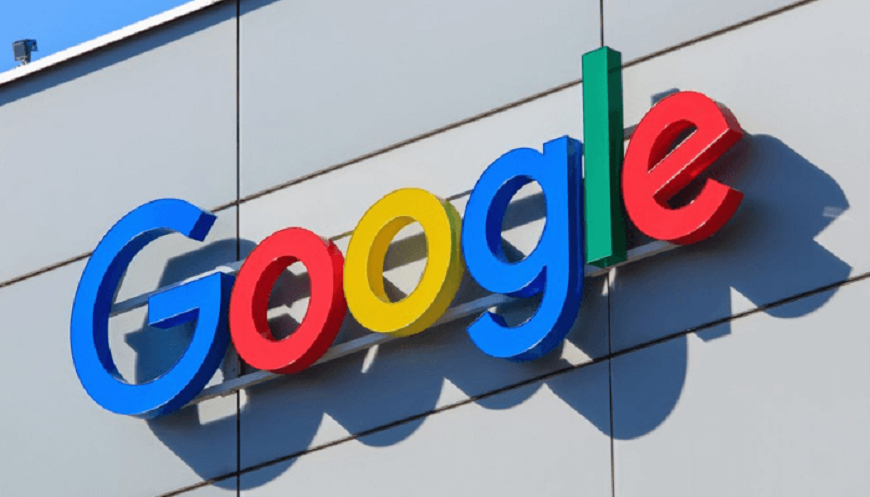 By Modupe Gbadeyanka
Some young non-mainstream creators were recently gathered in Nairobi, Kenya for a two-day residency programme organised by a tech giant, Google.
The bootcamp took place from Tuesday, June 28 to Thursday, June 30, 2022, and helped participants learn how to better connect with their audiences and move the culture forward through platforms like Google Arts & Culture, YouTube and YouTubeShorts.
The program will see the first batch of 25 young Alté creatives from Nigeria, Kenya, Ghana, Botswana, and South Africa attend the residency and be equipped with entrepreneurial skills on how they can enhance the visibility of their brands.
Google explained that it came up with the idea to upskill and celebrate the young creatives, who are normally not given a chance on mainstream media, which resulted in many of them taking to YouTube and others to tell their stories.
"It's exciting to see creators that identify as non-mainstream find community on our platform. This comes just a few days after we announced a call for applications for the YouTube Black Voices Fund for 2023 aimed at elevating marginalised voices.
"The aim of the residency is to amplify the impact of the Alté movement in Africa and the world. We also want to showcase how products like YouTube and YouTube Shorts and platforms like Google Arts & Culture can help drive the culture forward," the Communications and Public Relations Manager for Google West Africa, Taiwo Kola-Ogunlade, said.
Though it started in Nigeria, it has strongly taken root across the continent. Recent Google Search trends from across Africa show an increase in `Alté' related searches from 2020, with questions like 'What is alté?', 'Who is an alté?' and 'How to dress alte?', being the most searched alté related questions.
Other top searches in Africa on Alté include alte' music, alte' songs, alte' suit designs, top alte' vibe, alte' kids, alte' Nigeria, alte' in Ghana Music, and alte' food.
Google has also invited Alté creatives that have global brands such as Tshepo The Jeans Maker to give career talks to the young creative entrepreneurs on how to further build and monetise their brands.
Reps to Investigate Duplication of Functions Across MDAs
By Adedapo Adesanya
The House of Representatives has inaugurated an ad-hoc committee to investigate the duplication of functions rife across ministries, departments, and agencies (MDAs) of the government.
The Speaker of the House of Representatives, Mr Femi Gbajabiamila, who inaugurated the committee, said that the panel aims to reduce the cost of governance and prevent redundancy.
He said that the government has noticed that there was duplication of functions by the different agencies which has led to reduced productivity.
"An organization's vision and mission must of necessity be derived from the mandate and functions enunciated by its establishment act or any instrument that establishes it.
"Uncertainty sets in when we have multiple agencies carrying out the same functions, leading to bickering, suspicion, and eventually duplication of efforts and waste of hard-earned government resources and time.
"Governments in the past have put in place measures to ensure effective and efficient service delivery by agencies of government, e.g., SERVICOM, but this could not achieve much without a clearly defined mandate," Mr Gbajabiamila said.
He stressed that "The House of Representatives is not out to witch-hunt any individual or organization, but we are propelled by our desire to ensure good governance and in the exercise of our legislative oversight powers as enshrined in Sections 88 and 89 of the 1999 Constitution of the Federal Republic of Nigeria (as amended).
"This Committee is expected to come up with solutions to the apparent continuous conflict of functions and avoidable bickering among established Ministries, Departments and Agencies (MDA's), resulting in ineffectiveness, inefficiency and redundancy in the government workforce.
"The committee is therefore expected to engage relevant stakeholders and members of the public with a view to resolving the areas of conflict among the MDA's, which may require amending some laws and/or outright repeal, as the case may be."
Mr Gbajabiamila urged the MDAs and other critical stakeholders to work with the committee to complete its mandate in accordance with its Terms of Reference.
The Chairman of the team, Mr Victor Mela Danzaria, said that most of the laws establishing government agencies were made during the military regime and are not in tandem with democracy.
He said that subject matter has been a thorn in the flesh of previous governments which led to the setting up of various committees in the past.
"It is important to note however that our task is different from that of the Oransanya Committee. Whereas their major concern was to reduce the cost of governance, ours is to streamline, merge and if need be, scrap some in order to bring about efficiency in the governance," Mr Danzaria said.
He assured Nigerians that the committee would conduct a detailed investigation into the activities of some of the agencies and come up with a report that would have a far-reaching decision that would strengthen the agencies.
Meanwhile, the Chief Whip who moved the motion that led to the constitution of the ad-hoc committee, Mr Muhammed Mongunu, said that during a series of oversight functions, it was observed that there were various agencies duplicating functions.
"It is out of the totality of our oversight functions over three sessions that generated the motion on the floor of the House and the parliament saw that there was the need to come up with something that would address these challenges," Mr Monguno said.
He added that the committee needs to establish areas of mergers and synergies so that existing laws can be justified.
Latest News on Business Post