LCCI Urges Better Blockchain Adaptation in Nigeria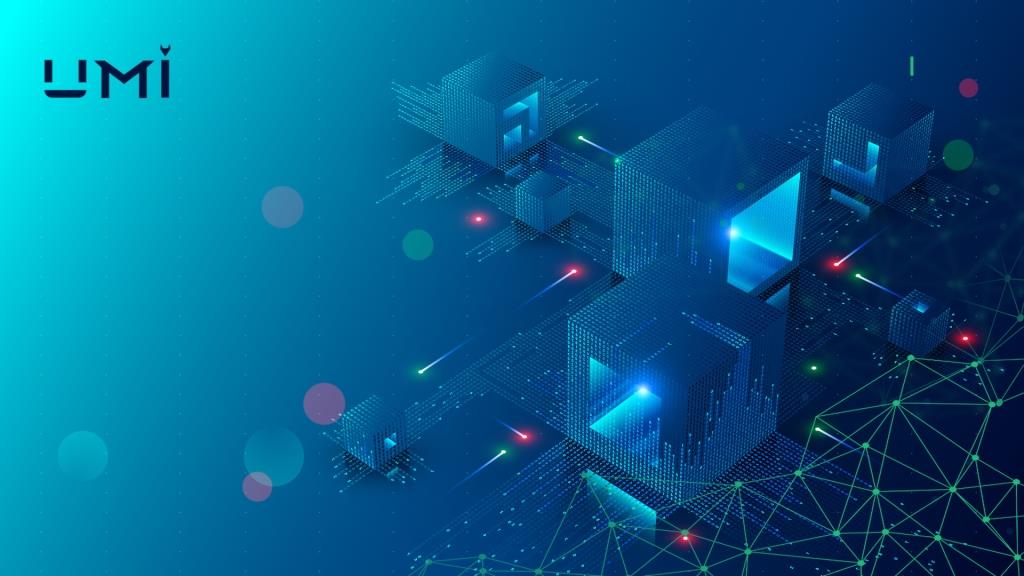 By Sodeinde Temidayo David
The Lagos Chamber of Commerce and Industry (LCCI) has reinforced the need to position Nigeria strategically to leverage blockchain technology for rapid economic growth, safer digital transactions, and improved cross border trade.
Blockchain is an encrypted list of records distributed across multiple computer systems and stored in groups called blocks that are chronologically ordered and linked together.
Mrs Toki Mabogunje, President, LCCI, gave the advice at a webinar themed Unlocking the Opportunities of Blockchain Technology on Wednesday in Lagos.
She noted that the Central Bank of Nigeria (CBN) proposed digital currency, e-Naira, built on blockchain, would create employment for the teeming youth, financial inclusion, faster and safer digital transactions, and reduced transaction risks.
She noted that the webinar was organised to deepen awareness among stakeholders about the benefits of the adoption of blockchain innovations to drive business, as well as regulatory and governance processes.
"Nigeria's participation in the blockchain technology global market, especially in cryptocurrencies, has been recognised.
"According to Chainalysis (the blockchain data platform), Nigeria has the 8th highest crypto adoption in the world and generally, blockchain could potentially contribute up to $29 billion to Nigeria's GDP by 2030.
"Unlocking these inherent potentials requires a level-playing field for all participants in both private and public sectors by eliminating entry barriers.
"This does not, however, imply total liberalisation or allowing self-rule to regulate the Nigeria blockchain ecosystem," she said.
Mrs Mabogunje advised that regulation of blockchain should be dynamic, robust, responsive, globally competitive and fit for the Nigerian context.
"This will give a fillip to the tech-savvy youth to innovate, spur confidence of tech investors, and attract significant investments in the blockchain ecosystem," she said.
On his part, Mr Uche Elendu, Chief Executive Officer, Appzone Switch, said that blockchain provided trust without human intermediaries, and auto-execute contracts transparently.
He listed the features of blockchain to include enhanced security, data immutability, transparency, privacy;  and allowed peer to peer transactions without an intermediary.
He called for massive stakeholder education and sensitisation, and the creation of platforms for traditional veterans to collaborate with tech entrepreneurs to unlock the value in the technology.
"Blockchain has governance and regulatory framework which ensures that security audits would be done on smart contracts to verify that their logic is in line with rules of business network.
"It is safe and secured, and is one of the biggest opportunities we can think of in the next decades.
"The proper implementation of blockchain technology would enable the cashless economy that the country has been trying to achieve," he said.
Mr Ernest Mbenkum, Founder, Bantu Blockchain Foundation, charged entrepreneurs to embrace blockchain technology, particularly, the African development model, "Bantu for improved global payment and trade."
He revealed that the Bantu blockchain was designed to quickly and securely transfer, swap, and trade digital assets globally and at almost zero cost.
He noted that blockchain opportunities for Africa would dramatically increase local production and exports via asset tokenisation and reduce dependence on imports.
He said that another opportunity for Africa was in the need for an open, secure and transparent Africa led global infrastructure to unlock unlimited liquidity via resources and asset tokenisation and real-time value transfer.
Group Reports Lagos Government to Buhari
By Mohammed Kerimu
The Shangisha/Magodo Landlords Association of Nigeria has petitioned President Muhammadu Buhari over the refusal of the Lagos State Government to execute the ruling of the Supreme Court on the return of 549 plots of land to its original owners by the state.
In a document submitted to the Presidency and sighted by this reporter, the association expressed optimism that Mr Buhari would do justice to the matter he has demonstrated that a strong judiciary is a sine qua non for the operation and sustenance of democracy which he had vowed to defend.
The group further noted that since their story is similar to that of Mr President, who faced several denials in his electoral victories before God intervened in his fourth outing, he will finally lay their matter to rest since he was the Head of States about 37 years ago when they were forcefully evicted from their land.
It will be recalled that after its first judgement, the Supreme Court on March 1, 2016, again voiced out its displeasure with Lagos State Government and the state Chief Judge over their refusal to execute its earlier judgement; warning of the dangers it portends for the state to deliberately refuse to carry out its order concerning the Shangisha/Magodo land.
However, analysts are of the view that the refusal by the Lagos State Government to execute the judgement of the Supreme Court, which is the highest court in the land, is sending wrong signals to foreign investors who needed assurance of a strong judicial system before committing their resources for investment in the country.
They warned that if nothing was done to compel the state to toe the line of law and order, the country may be up for doom as no serious investor will consider a country with a weak legal system in their investment decisions.
Following the refusal of Lagos State to execute the ruling of the Supreme Court on the return of Shangisha/Magodo land which it forcefully acquired from its owners without building any public interest institution on it, the question many are asking is when did Lagos State secede from Nigeria that the ruling of the country's apex court could no longer be binding on it?
We Cater for Over 17.5 Million Nigerian Orphans—SOS Children's Villages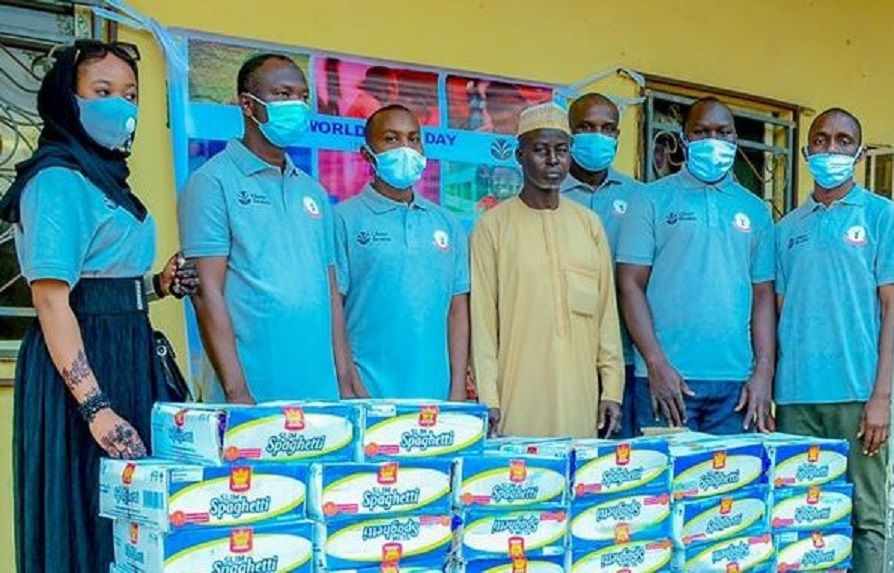 By Ashemiriogwa Emmanuel
Over 17.5 million orphans in Nigeria are being catered for under the watch of the SOS Children's Villages in Nigeria.
The independent, non-governmental, non-profit international development organization, in addition, runs family strengthening programs, where children and families in need benefit from vocational training, care, medical and food assistance.
The National Director of the SOS Children's Villages in Nigeria, Mr Eghosa Erhumwunse, recently disclosed this in Isolo, Lagos, while receiving food items donated by Crown Flour Mill (CFM) Limited, producers of the popular Mama Gold flour and semolina brands and Crown Pasta food products.
Thanking the firm for the humanitarian gesture, he said, "By making this food donation to bring relief to the children at the Villages, Crown Flour Mill Limited has demonstrated that it is a business that values the wellbeing of its host communities.
"We cater for over 17.5 million orphans in Nigeria. Our in-country strategic partners have been instrumental in ensuring the vulnerable segments are able to survive the various shocks of the ongoing global crises and local challenges."
Some of the food items donated included Crown Premium Spaghetti bags of Mama Gold Semolina and Crown Supreme Semolina and a range of sanitary products and toiletries.
In addition to these, a cookout for over 480 students of Biyamusu Primary School, Ajingi, Kano was also organized by the firm along with the donation of food products and toiletries to the wards of Nasarawa Children's Home an orphanage also in Kano state.
These contributions supported by the flour milling firm were in line with its series of activities lined up to commemorate the 2021 World Food Day (WFD) tagged: Our actions are our future – Better production, better nutrition, a better environment, and a better life.
Speaking during the visit, the Managing Director of Crown Flour Mill Limited, Mr Ashish Pande, lamented the gap that exists between many children and their access to a healthy future.
He reiterated the firm's determination in providing consumers, the underprivileged, and people affected by food shortage with access to affordable and nutritious food options.
On her part, the Corporate Affairs Manager at Olam Nigeria, Ms Damilola Adeniyi, said, "No one, most of all children, deserves to suffer hunger or lack access to good food.
"Therefore, we are taking actions that align with the United Nations' Sustainable Development Goals (SDGs) of achieving zero hunger in the world in our business operations, which lay emphasis on food safety, fortification, security, and Corporate Social Investments (CSI) such as this."
200 Retirees in Jigawa to Share N331.7m
By Adedapo Adesanya
No fewer than 200 retirees in Jigawa State will share N331.7 million, the Executive Secretary of the Jigawa State and Local Government Contributory Pension Scheme, Mr Kamilu Aliyu, has disclosed.
Speaking on Wednesday in Dutse, Mr Aliyu stated that the beneficiaries were retired from the service in the state, local government and Local Education Authorities (LEAs).
He said that the payment comprises retirement benefits, death benefits, death pension balance and refund of eight per cent contribution.
Breaking down the figures, Mr Aliyu said that 83 of the beneficiaries were from state service, 72 from local government service and 45 from LEAs.
He said that a total of N331.698 million would be paid to 200 retirees in the disbursement exercise.
"Forty-seven beneficiaries from the state service will be paid N99.709 million as retirement benefit, and 52 retirees of the local governments will receive the sum of N72.653 million, while N26.753 million will be paid to 22 beneficiaries from LEAs.
"For the death benefits, 15 retirees from the state will be paid N38.721 million and 14 retirees from the local government will be paid N27.270 million while 18 others from LEAs will get N47.645 million," he said.
Mr Aliyu said that under the death pension balance, nine beneficiaries from the state would be paid N9.2 million, six retirees from the local government will receive N1.613 million while five others from LEAs will get N6.9 million.
According to him, 12 beneficiaries will receive N1.25 million as a refund of the eight per cent contribution.
The executive scribe reiterated the commitment of the state government to ensure prompt payment of pension and other entitlements to improve the wellbeing of pensioners.
To achieve this, he said, the board had adopted proactive modalities to hasten payment processes of the retirees whenever their number reached about 200.
"We no longer have to wait until we have a large number of retirees.
"This will enable the retirees not wait for long or suffer before they start enjoying their benefits after disengagement from the service," he stated.
Latest News on Business Post