Lekki Toll Plaza Light Switched Off on Sanwo-Olu's Directive—Tinubu
By Dipo Olowookere
The chief executive officer of Loatsad Promo Media Limited, operators of the billboard at the Lekki Toll Plaza in Lagos, Mr Seyi Tinubu, has admitted that his company switched off the lights at the scene of the shooting of innocent and unarmed protesters by soldiers on Tuesday night.
Yesterday, Nigerian forces shot at peaceful protesters at the Lekki Toll Gate demanding for a better police and governance in the country. It was believed that several persons were killed and many injured.
According to reports, moments before the unfortunate incident, which has been condemned widely worldwide, some persons were seen removing the CCTVs at the toll gate, while the lights were switched off.
On Wednesday, Mr Tinubu, son of a former Governor of Lagos State, Mr Bola Ahmed Tinubu, said his company switched off the lights on the directive of the present Governor, Mr Babajide Sanwo-Olu.
Mr Tinubu, in a statement issued by his firm through its Instagram page, noted that the lights were put off in compliance with the curfew imposed on the state yesterday.
"The board was switched off based on the Governor's curfew request," Mr Tinubu said, stressing that he had "no idea what was going to happen."
According to him, the shooting has left him devastated, describing it as an "ungodly act," praying for "the victims and families" of the unfortunate incident.
He said he supported the #EndSARS movement and promised to "continue to support the youths of this great nation."
Read the full unedited statement below:
When we started in 2014, we had a plan to change the perception of African start-ups in the global space. We believed as Africans, we could create something great and we set out with a N4m loan from a bank and we started trading, going from door to door begging for work and relentlessly grew the business employing and empowering over 200 Nigerians today directly or indirectly. We have supported many upcoming businesses, artists, people in need as giving back to our community has always been our passion (all this can be verified).
All of our achievements thus far have come the from hard work, sweat and determination of our work force and everything Loatsad has been doing has been open, all taxes are remitted and payments to agencies and regulatory bodies have been timely, so we can be proud to say we are contributing the growth of the industry and Nation.
When the "EndSars" and "say no to police brutality" protests started from day one we wholly supported the movement and used all our platforms to promote the messages (I believe the promoters can verify this information) as we believed in the cause.
On Tuesday when the curfew was announced we heeded the governors warnings and didn't want our staff in any danger, hence by 3pm our staff had been ordered to leave the site and the board was switched off based on the governors curfew request.
We had no idea what was going to happen and we feel the same anguish, pain and shock at the events that unfolded and our hearts and prayers go out to the victims and families of this ungodly act.
We believe in this movement and that it was the start of the change our generation needed to move our country forward and we will continue to support the youths of this great nation.
IPOB Threatens to Disrupt Anambra Governorship Election
By Adedapo Adesanya
The Indigenous People of Biafra (IPOB) has said the November 6 governorship election in Anambra State may not hold as long as the federal government doesn't acquiesce to the "unconditional release" of their leader, Mr Nnamdi Kanu.
IPOB in a statement signed by its Media and Publicity Secretary, Mr Emma Powerful, on Saturday gave the federal government up till November 4 to release Mr Kanu unconditionally, or it would commence a one-week lockdown in the region effective November 5, a day before the Anambra governorship election.
The group explained that the one-week sit-at-home order, which would end on November 10, was to press for the release of their leader whom the central government was prepared to keep in incarceration ad infinitum for nothing.
"Following the adjournment of our great leader Mazi Nnamdi Kanu's court case to 10th of November 2021 by the Federal High Court, Abuja, we, the great movement and family of the Indigenous People of Biafra (IPOB), wish to inform Biafrans, friends of Biafra and lovers of freedom that IPOB will lock down Biafra land from November 5 to 10 except Sunday, November 7, a day our people worship the Almighty God, Chukwu Okike Abiama, if the Nigeria government fails to release our leader unconditionally before November 4, 2021.
"Our leader, Onyendu Mazi Nnamdi Kanu must be released unconditionally on or before November 4, 2021, because he has not committed any offence known to any law. Failure to release our leader on or before November 4, 2021, our one-week sit-at-home begins on November 5, 2021, till November 10," the group said.
The statement continued: "Although we quite understand the pains and adverse effects of this option on our people, we are compelled to take it to achieve a better purpose in the collective interest of Biafrans. We have taken time to analyse what transpired on October 21 when our leader was arraigned in court and discovered that the Federal Government is not sincere, and only wants to humiliate him and keep him perpetually in DSS custody to rot there.
"We all saw how lawyers, journalists, Igbo delegates and respected traditional rulers and other people who came from all around the world to witness his court case were restricted and denied access into the court premises by security agents who kept them outside under the scorching heat of the sun. What a humiliation and wickedness!
"We cannot accept that anymore.  We can never allow our leader Onyendu Kanu to be tried secretly, and we can never also allow him to be tried under Sharia law under any guise. Nigeria must follow international laws in handling our leader.
"Mazi Nnamdi Kanu is in a DSS dungeon today because of his passion for Biafra's independence, and we must sacrifice all we can to ensure that he regains his freedom. He has sacrificed so much for us all, so we must be prepared to sacrifice a little for him.
"Unless the Federal Government releases him unconditionally before November 4, we shall sacrifice one week for him as a warning protest to convey to our oppressors, that Nnamdi Kanu represents over 70 million Biafrans. He is innocent of all the charges preferred against him. As long as he is in detention, our individual businesses do not matter so much because he is suffering for us all and we can't abandon him."
The group said that despite inconveniences that the development may cause the people, this action is a "necessary sacrifice we need to make until we have our full independence. Nobody resident in Biafra land is expected to flout this directive as doing so amounts to challenging the will of the people on the Biafra project.
"This one-week sit-at-home is also to let our oppressors understand that we are not going to tolerate any plan to torment or abandon our leader in the DSS' custody through frivolous court adjournment. Any plans to subject him to trauma in detention through long adjournment while real terrorists and mass murderers are having fun across the country cannot fly.
"Nnamdi Kanu must be freed because he committed no crime. Asking for a referendum so that Biafrans will decide whether or not they want to continue as part of Nigeria is no crime. He should not suffer for seeking justice for his people.
"We have been enslaved and caged enough by the Fulani-controlled Federal Government of Nigeria and its allies. If we shut down Biafra land just for one week to secure our permanent freedom, it is worth the sacrifice. Everybody should brace up for this sacrifice."
Despite the threat, the Independent National Electoral Commission (INEC) has already issued guidelines for the exercise to go as planned with the Inter-Agency Consultative Committee on Election Security (ICCES) meeting set to meet on Monday, October 25 on the way forward for the Anambra election.
Heifer Gathers Stakeholders to Discuss Youth Empowerment
By Ashemiriogwa Emmanuel
Agribusiness firm, Heifer Nigeria, in partnership with the Nigerian Economic Summit Group (NESG), will hold a youth empowerment programme on Tuesday, October 26, 2021.
The event is mainly to gather stakeholders in the agriculture sector to discuss how youth could be given the necessary support to succeed in the industry.
The program, which is themed Youth and Technology: The Future of Africa's Agriculture, will also serve as an avenue for key players to examine the various roles of youth and technology in the transformation and future of Nigeria's agriculture.
It will be held for two days at Transcorp Hilton, Abuja, and is in line with the 27th edition of the Nigerian Economic Summit (NES#27) tagged Securing Our Future: The Fierce Urgency of Now.
Speaking on the scheduled event, the Country Director, Heifer Nigeria, Mr Rufus Idris, noted that agriculture in Africa greatly relies on the shoulder of the youths which is in need of enhanced innovation to allow for a sustainable farming system among Africans.
"Heifer International is committed to supporting a business ecosystem that enables youths to drive innovation in the sector, growing their incomes through sustainable and scalable food, and farming practices.
"Leveraging technology and modern practices will create a pathway for Nigeria to increase productivity and competitiveness of the agricultural sector to curb food insecurity and poverty," he averred.
According to the company, agriculture already accounts for about 35 per cent of employment in Nigeria, making the sector mature enough for innovation to become a major domestic employer.
Hence, the program will be an interactive session where youth innovators, incubators, farmers and agribusinesses, government agencies, and investors will converge to come up with innovative solutions with the potential of scaling Nigeria's agricultural sector and strengthening food security across the nation.
Fashola Tasks States to Prioritize Housing Challenges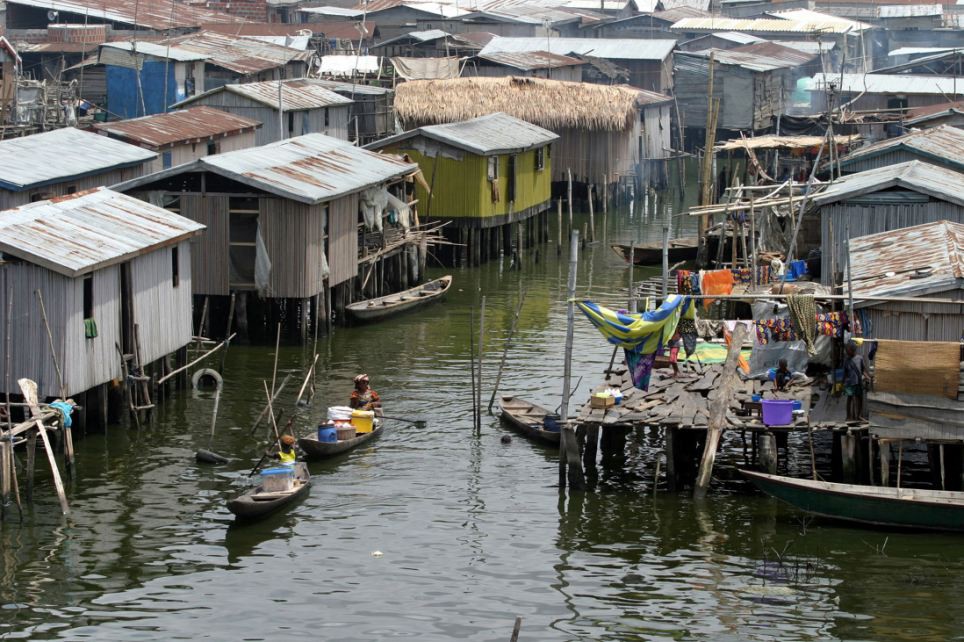 By Adedapo Adesanya
The Minister of Works and Housing, Mr Babatunde Fashola, has called on state governments to renew their commitment to housing development in order to increase access to affordable housing to the citizenry.
Mr Fashola made the call in his keynote address at the meeting of the States' Commissioners responsible for housing matters during the 10th Meeting of the National Council on Lands, Housing and Urban Development held in Lagos State.
Speaking at the event themed Housing Development as a Catalyst for Job Creation, Social Inclusion and Economic Development, he explained that the inequality among the nations and people can be reduced drastically if the housing need of the poor is considerably addressed in the states.
"These are some of the reasons why I seek to persuade all of you to go back to your states to persuade your Governors to re-commit to housing development.
"I said re-commit because I am aware that many states are doing something, but you will agree that there is a scope to improve and scale-up.
"One reason why this will require an All of Government Action is the fact that land is a critical component of capital formation and it is controlled by the states.
"I am persuaded that appropriate, targeted and purposeful use of lands, such as for the development of housing by the states and private sector, will unleash prosperity in all states that aggregate to national prosperity," Mr Fashola explained.
The Minister gave an example of Lagos State days of Lateef Jakande and added that the present Governor Babajide Sanwo-Olu remained an example of what state governments could do to deepen housing supply and reap the benefits that come with it.
Mr Fashola stated that land and housing was a sub-national matter of jurisdictions, pointing out that what the states do to facilitate the processing of land titles, documentation, Certificate of Occupancy and other Geographic Information Services (GIS) details would go a long way in facilitating easy housing delivery.
He informed the meeting that the federal government was undertaking a National Housing Programme in 34 states aggregating to about 5,000 housing units, and trying to complete an inherited ministerial pilot housing scheme across the states which had a little over 6,000 units.
Mr Fashola said the decisions to recommit to housing development by state governments would facilitate the creation of a variety of jobs because the services of various professionals in the built industry such as town planners, architects would be required.
"Artisans like masons, plumbers, carpenters and food vendors will not be left out of the value chain of prosperity resulting from economic development.
"When construction actively starts, the economic explosion happens, supplies of sand, cement, reinforcements, roofing, plumbing, painting, and other components get to work.
"This drives a critical business in all our states, the micro small and medium enterprises who make or supply these building components," he said.
In the same vein, he explained that the Federal Housing Authority and Federal Mortgage Bank are also intervening as federal agencies in respective housing development directly through cooperative societies and the provision of development loans and mortgage loans.
In his remarks, Governor Sanwo-Olu, while assuring participants at the council of implementing the recommendations of the meeting, disclosed that the state had begun to implement the commendations agreed on at the 9th National Council on Lands, Housing and Urban Development.
On making land available for building by providing lands to build a mini-city at Imota in Ikorodu Division of Lagos State.
He said the state would develop about 3,500 housing units of 2 and 3 bedrooms in phases for civil servants and those in the informal sector, who fall within the category of low-income earners and to be acquired at a single-digit interest rate mortgage plan that could span a period of 15 years.
He added that his administration was determined to develop decent homes within the states as well as meet the housing needs of the citizens irrespective of their location.
Mr Sanwo-Olu, who said that homeownership was a vital tool for taking people out of poverty, assured the council that Lagos State would collaborate with the private sector to adopt the monthly rent payment as proposed by the Minister of Works and Housing.
In his vote of thanks, the Permanent Secretary, FMWH, Mr Babangida Hussaini, commended the excellent leadership of the works and housing sectors.
He also noted the commitment of council members to the 10th Meeting of the National Council on Lands, Housing and Urban Development and urged them to go back and implement the council resolutions.
Latest News on Business Post