NDLEA Arrests Two Suspected Drug Traffickers
By Adedapo Adesanya
The National Drug Law Enforcement Agency (NDLEA) has revealed that two suspected drug traffickers, Mr Elvis Uche Iro, 53, and Mr Uwaezuoke Ikenna Christian, 42, have excreted a total of 165 wraps of cocaine.
This followed their arrest at the Nnamdi Azikiwe International Airport (NAIA), Abuja by operatives of the anti-drug trafficking agency.
They allegedly excreted the drugs while under observation in the agency's custody, according to a statement from NDLEA spokesman, Mr Femi Babafemi, in a statement on Sunday.
The 53-year-old Elvis, who is a father of four children, hails from Abiriba, Ohafia Local Government Area of Abia state. He was arrested on Saturday, March 19 upon his arrival on board an Ethiopian Airlines flight from Addis-Ababa for ingesting 65 pellets of cocaine weighing 1.376kg.
During the preliminary interview, he claimed is an interior decorator but had to go into drug trafficking because he needed money to start a coffee business, take care of his family and stock his newly acquired shop with curtain materials/accessories in Lagos. He said he would have been paid $1,000 on the successful delivery of the drug in Abuja.
Another passenger on the same flight, 42-year-old Mr Uwaezuoke Ikenna Christian was also arrested on arrival for ingesting 100 pellets of cocaine with a total weight of 2.243kg. Mr Ikenna, who hails from Ojoto, Idemili South Local Government Area of Anambra state, claims he is a businessman dealing in babywear before venturing into drug trafficking.
He said he travelled to Addis Ababa on Thursday, March 17 to buy the drug for $10,000 and returned on Saturday, March 19 when he was arrested. He said he sold his land in his village and took loans from friends to be able to raise money to buy the drug.
He claimed he had to go into drugs to raise money for his business after being duped $15,000 by his friend who lives in China.
In a related development, narcotic officers of the Directorate of Operation and General Investigation, DOGI, have intercepted substantial quantities of Methamphetamine, Cocaine, and Cannabis sativa packaged for export to Australia, China, Qatar, Ireland, and Thailand through some courier companies in Lagos.
While 2.9kg of Methamphetamine in packs of black soup and toner machine heading to Australia and Qatar was intercepted; 600grams of Cocaine concealed in school certificates and file folders going to Australia and Thailand were equally seized.
No less than 25.5kg cannabis concealed in packs of Dudu Osun soap and tins of palm fruit extracts (banga) heading to China and Ireland was also seized at a courier company in Lagos.
Meanwhile, 2,293.324 kilograms of assorted illicit drugs and seven hundred and ninety-one thousand, one hundred Naira (N791, 100. 00) were recovered in major raids by operatives in Ogun, Rivers, and Enugu State in the past week.
In Rivers, operatives on Thursday 24th March raided the notorious Abuja Water Front of Port Harcourt City following information provided by arrested suspects, on their sources of supply.
A total of three suspects: Mr Larry Samuel; Mr Mark James and Miss Happiness Joseph were arrested at the drug hub with 339.524kg of Cannabis Sativa, Methamphetamine and Tramadol seized and N791, 100.00 cash recovered from them while another drug dealer in the area Uduak Paul Emmanuel remains at large.
In Ogun, a 30-year-old lady, Mrs Peace Egidigbo, was arrested with 1863kg of Cannabis Sativa in Mowe, Obafemi/Owode LGA on Wednesday 23rd March, while no less than 150 blocks of cannabis weighing 90.800kg were seized from the cargo compartment of a bus owned by a transport company along Orji River via Onitsha Express Road, Enugu State.
On his part, the Chairman/Chief Executive of NDLEA, Mr Mohamed Buba Marwa, in his reaction, commended the officers and men of NAIA, DOGI, Rivers, Ogun, and Enugu commands of the agency for their diligence and vigilance.
He also charged them to always strive to raise the bar in their operational feats.
SERAP Drags FG to Court over $23m Abacha Loot
By Adedapo Adesanya
A suit has been filed against the federal government by the Socio-Economic Rights and Accountability Project (SERAP) over the recently recovered $23 million looted by ex-Head of State, General Sani Abacha.
In a suit number FHC/ABJ/CS/1700/2022 filed last Friday at the Federal High Court in Abuja, the group is asking the court to "direct and compel President Buhari and Mr Abubakar Malami to release and widely publish a copy of the agreement on the Abacha loot with the US."
In a statement on Sunday by SERAP Deputy Director, Mr Kolawole Oluwadare, the organisation said the Attorney-General of the Federation and Minister of Justice, Abubakar Malami (SAN) is joined in the suit as respondent.
The United States government had in August signed an agreement with the federal government to repatriate the $23 million Abacha loot to Nigeria. It was in addition to the $311.7 million Abacha loot repatriated from the US to Nigeria in 2020.
"The Nigerian Constitution 1999 [as amended], the Freedom of Information Act, and the country's international obligations impose transparency obligations on the Federal Government to widely publish the agreement on the $23 million Abacha loot," SERAP argued in the suit.
"Publishing a copy of the agreement with the U.S. would allow Nigerians to scrutinise it, and to monitor the spending of the repatriated loot to ensure that the money is not mismanaged, diverted or re-stolen.
"The repatriated $23 million Abacha loot is vulnerable to corruption and mismanagement. A substantial part of the estimated $5 billion returned Abacha loot since 1999 may have been mismanaged, diverted, or re-stolen, and in any case remain unaccounted for.
"Publishing a copy of the agreement would ensure that persons with public responsibilities are answerable to the people for the performance of their duties, including the management of repatriated loot," SERAP said.
The suit filed on behalf of SERAP by its lawyers Kolawole Oluwadare and Ms Atinuke Adejuyigbe, said the Nigerian Constitution, Freedom of Information Act, and the country's international obligations rest on the principle that citizens should have access to information regarding their government's activities.
No date has been fixed for the hearing of the suit.
Lagos to Severely Punish Those Behind Mushin Collapsed Building
By Modupe Gbadeyanka
The owner of the building that collapsed in the Mushin area of Lagos State and others would be "severely punished," the state government has promised.
On Friday, it was reported that a 3-storey building on 2/4 Oye Sonuga Street, Palm Avenue, Mushin, Lagos collapsed, killing four people and injuring others.
In a statement issued yesterday, the new Commissioner for Physical Planning and Urban Development, Mr Omotayo Bamgbose-Martins, said the state government would go after whoever is indicted in the incident, hinting that an investigation has commenced to unravel what happened.
During a visit to the scene of the unfortunate incident, the Commissioner directed that the adjoining building be pulled down for safety reasons, adding that efforts are on to rescue those who might have been trapped in the rubble.
He disclosed that the Lagos State Building Control Agency (LASBCA) and the Lagos State Materials Testing Laboratory have been directed to unravel the cause of the collapse.
NNPC Opens Talk with Financers on Gas Projects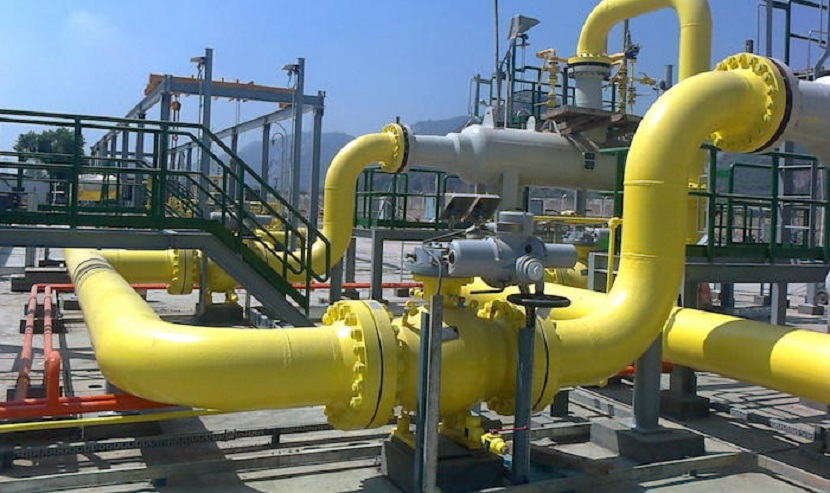 By Adedapo Adesanya
The Nigerian National Petroleum Company (NNPC) Limited has established talks with the United States Finance Corporation and the African Export and Import Bank (Afreximbank) to seek financing for its multi-billion-dollar gas projects.
The Group Chief Executive Officer of NNPC, Mr Mele Kyari, disclosed this at the Nigerian International Economic Partnership held in New York as part of the ongoing United Nations General Assembly (UNGA).
Mr Kyari said: "Inclusion (in energy transition) means we need to be supported. We are already talking to the US DFC, and the EXIM so that they can give us financing and funding for our gas projects, and this is very critical so that we can have that flexibility to move forward and at the back of this.
"I'm sure some of you may be aware that today, we are getting a grant to build baseline carbon emission studies in our country by the United States Government. This is very helpful in the sense that President Muhammadu Buhari, has also asked that we need to be supported. Currently, the major source of financing we are having is from the African Exim."
Nigeria's transition to net zero by 2060 requires enormous investments in gas projects which have been positioned as the country's major transition fuel.
Mr Kyari said Nigeria is looking for opportunities to leverage the gas resources in the country to provide the possibility required for the energy transition.
It will cost $410 billion to transit, according to the federal government, and huge gas projects like the recently signed Memorandum of Understanding (MoU) between the NNPC, ECOWAS Commission, and Morocco to deliver pipelines along the African corridor will gulp billions of dollars.
"We are embarking on massive infrastructure and to see how we can deliver the Morocco gas pipeline which will pass through some countries to provide a number of securities including bringing people out of poverty and increasing gas supply in the domestic market," Mr Kyari said.
Latest News on Business Post