Nigerian, Spanish Navy to Enhance Gulf of Guinea Security
By Sodeinde Temidayo David
The Nigerian Navy and the Spanish Navy are set to collaborate to strengthen bilateral relations between the two nations as well as enhance maritime security in the Gulf of Guinea.
This was disclosed by the Flag Officer Commanding (FOC) Western Naval Command, Mr Jason Gbassa, on the arrival of the Spanish Navy Ship (SNS) MV VIGIA to the Command's port.
In the explanation given by the flag officer on the visitation of the Spanish Navy, he said that collaboration between navies remains a key factor towards maintaining security over an environment particularly over a maritime environment.
"Spain, as well as other nations of the world, have found it necessary to collaborate because of the impact of criminalities on our waters to the trade between our nations.
"A secured maritime environment is a contributing factor to the economy's prosperity of nations and we are grateful that you have joined hands with us," he said.
According to Mr Gbassa, the visit goes beyond the military components that involve the two navies, interacting, meeting and conducting exercises alone together.
He said that there was also the trade element between Nigeria and Spain which the visit would help enhance the trade factor between the two nations.
Also, the FOC, Naval Training Command (NAVTRAC), Admiral Kamarudeen Lawal welcomed SNS MV VIGIA and sought training opportunities for Nigerian Navy pilots to have comparative training in flight operations.
"If the Spanish Navy can oblige us with such an opportunity, it will be to a great advantage for the Nigerian Navy.
"Their visit is coming at a time when the Nigerian Navy is in dire need of training especially in the fight against piracy in the Gulf of Guniea," Rear Adm. Lawal said.
He said that NAVTRAC's task was to continue to train and retrain officers and ratings for an efficient Nigerian Navy.
"Recently, we graduated 19 Special Boat Services (SBS) operators from our SBS school and it is gratifying to note that nine of those officers and ratings are from Ghana Navy.
"So, on our part, we have been training sister African countries to contribute to our fight against piracy in the Gulf of Guinea," the FOC said.
He further reiterated the need for the Nigerian Navy and Spanish Navy to collaborate in the area of training especially technical training for officers and ratings.
"I congratulate you on the efforts that you have been putting in the fight against piracy both in the Indian Ocean and in the Gulf of Guinea.
"I assure you that the Nigerian Navy on its part will not relent on efforts in the fight against piracy and illegal activities in our maritime environment," Rear Adm. Lawal said.
Speaking, the Spanish Ambassador to Nigeria, Mr Marcelino Cabanas Ansorena said that ensuring a secured maritime environment through collaboration was important because of the volume of trade between the two countries.
"80 per cent of the trade with Nigeria goes through the Gulf of Guinea therefore, it is important for us to participate and collaborate with you.
"Training will be one part of the collaboration exercise as well as sharing information which is important to update knowledge on security about the sea and the Spanish Navy vessels," he said.
The ambassador said that Spain would like to share its experience gathered from fighting piracy over the years with the Nigerian Navy to improve security in the Gulf of Guinea.
"Spanish Navy vessels have quite an experience in the fight against piracy even now, we have command of the Western Navy vessels at Operation Atlanta in the Indian Sea.
"So, we will like to collaborate and share these experiences that we have to improve our bond and strengthen our bilateral relationship," Mr Ansorena said.
Google Unveils Startups Accelerator for African Women Founders
By Aduragbemi Omiyale
An initiative aimed at empowering and supporting women founders in Africa has been launched by Google. It is called Google for Startups Accelerator: Women Founders Africa Program.
It is an extension of the Google for Startups Accelerator Africa program established in 2017, reflecting Google's dedication to supporting startups and addressing the unique challenges faced by women entrepreneurs in Africa.
Through the programme, African women entrepreneurs will receive resources and opportunities to scale their startups and address African problems.
Intending participants can apply via g.co/acceleratorafrica before the February 20, 2023, deadline. Eligible applicants must have a working product or service, a viable business model, and a working team. The application process includes a written application and an interview with the program team.
The 12-week program will commence in March 2023 and include one bootcamp per month, held in a hybrid style of online and in-person sessions. Selected participants will receive access to Google's products, mentoring from industry experts, resources, tools, and technology, as well as networking opportunities and connections with investors to support the growth of their startups.
"We are excited about the open call for applications for our 3-month accelerator program, specifically tailored to address the unique challenges faced by women founders in Africa. We believe that investing in women founders in Africa is critical for economic empowerment that will enable the creation of jobs for the growing African youth population," says Folarin Aiyegbusi, head of Startup Ecosystem, Africa at Google.
African female founders face challenges in their entrepreneurial pursuits, including limited access to funding. Despite these challenges, women make up a significant portion of African entrepreneurs, with 58 per cent of African businesses owned by women.
"Elevating the participation and leadership of women in the entrepreneurship ecosystem is crucial for promoting gender equality and driving economic growth in Africa. Investing in women-led startups is a key step towards achieving this goal, and Google's commitment to these goals is reflected in the launch of the Google for Startups Accelerator: Women Founders Africa Program," added Aiyegbusi.
The Women Founders will be mentored by industry experts who will guide and support the selected participants throughout the program. They will be instrumental in helping startups achieve their full potential and positively impact their communities.
Akua Nyame-Mensah, a mentor for the program, said, "It's an honour to be a mentor in the inaugural Google for Startups Accelerator Program for Women Founders. As part of supporting the next generation of leaders in Africa, this program offers women an opportunity to grow their networks and the accountability to achieve their professional goals. The focus on mentorship will be invaluable. Participants will benefit and grow from the exchange of ideas and experiences."
Egbin Power Renovates Ijede Police Station
By Modupe Gbadeyanka
Egbin Power Plc has been commended for rehabilitating the Ijede Police Station in the Ikorodu area of Lagos State through and Sahara Foundation.
The facility was renovated to boost security in Ijede, Egbin and Ipakan communities. The project was commissioned on Thursday, January 26, 2023, with representatives from the Nigeria Police Force, Egbin Power, Sahara Foundation, and stakeholders from the communities in attendance.
"We express deep appreciation to Egbin Power and Sahara Group for this beautifully renovated project. We want to assure them that what they have done today will be properly maintained, and we extend our hands of fellowship to them and the people of these communities.
"I want to reassure them that we will continue to render better security to the communities," the Lagos State Deputy Commissioner of Police (DCP) in charge of Administration, Mr Ewah Bassey, commented.
He further stated that the project would go a long way in boosting the morale of the officers at the station and supporting the police officers' efforts towards promoting peace and security in the community.
While commending the firms, the Area Commander, Area 'N' Ijede Division, ACP S. K. Bawa, noted that the renovation project carried out by Egbin Power Plc, and Sahara Foundation was a noteworthy initiative, which would further boost security in the communities and improve the welfare of officers in the police station.
Similarly, the Obateru of Egbin Kingdom, Oba Adeoriyomi Oyebo, applauded Sahara Foundation and Egbin for enhancing security in the communities through the intervention.
"From the project we have just commissioned, I want to commend the efforts of the management of Egbin Power and Sahara Foundation. This is the kind of cooperation that exists between the organizations, the communities, and the police.
"I want to urge the police, especially at the divisional level here at Ijede, to make good use of the laudable project and make sure that the project is sustained and maintained," the monarch said.
In his remarks, the chief executive of Egbin Power, Mr Mokhtar Bounour, explained that the company, through Sahara Foundation, has further demonstrated its commitment to sustainability by making an impact in the lives of people and adding value to communities where the organizations operate.
He disclosed that the project was part of Egbin Power's commitment to enhancing infrastructure development, socio-economic growth, and effective policing to promote safety and security in the company's host communities.
"This initiative is part of our strategy at Egbin Power Plc to be closer to the communities where we operate. The police are a vital part of our stakeholders in society, and we appreciate the effort and resources they apply to deliver adequate security to protect lives and property. We also know they are doing their best to keep people and property safe in our communities.
"So, through projects of this nature, we will continue to demonstrate our encouragement and support for them in discharging their duties and making a difference," he said.
In her remarks, the Director for Governance & Sustainability at Sahara Group, Ms Ejiro Gray, said, "the intention of this initiative is to ensure that our Police officers who risk their lives every day and night to secure lives and property in our communities are able to perform their duties in a conducive atmosphere and with the right infrastructure and facilities.
"So, this is one of the ways we are contributing our quota to that agenda of promoting access to energy, a sustainable environment by transforming lives and livelihood at Sahara Foundation, Sahara Group and by extension Egbin Power Plc.
"We cannot talk about making an impact without providing adequate security of lives and property, which is a core component of the wellbeing of every society and community."
Effective Tips & Tricks for Attracting New Clients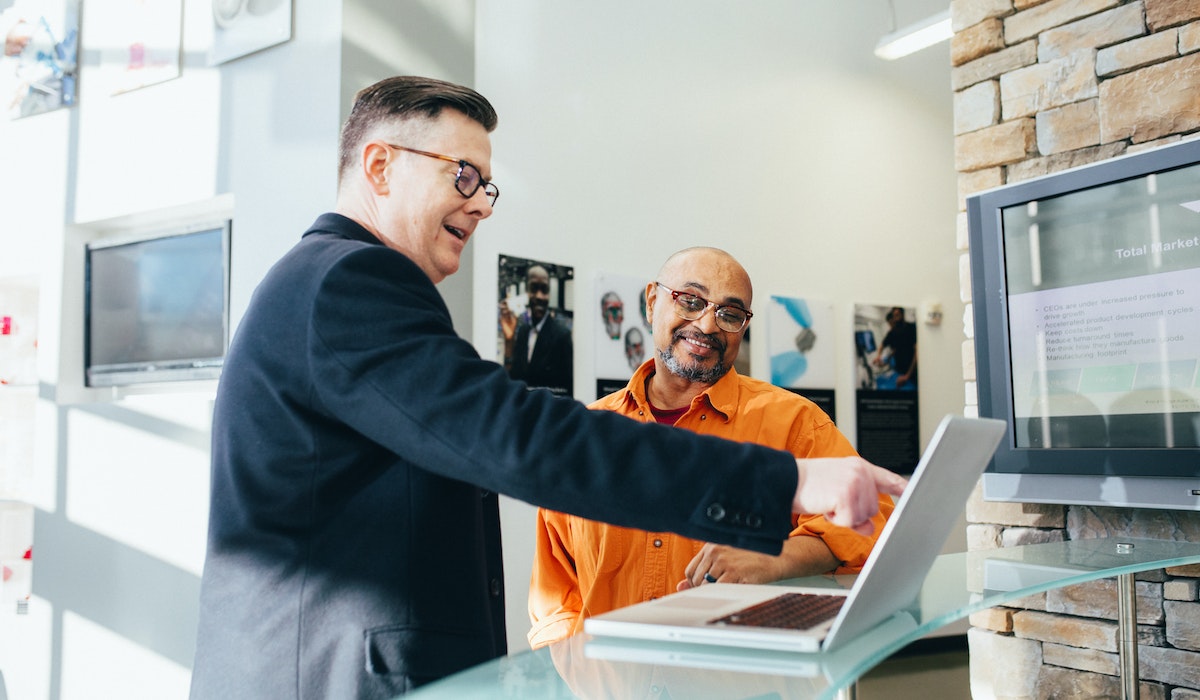 Attracting new clients is essential for the growth and success of any business. Here are 14 effective tips to help you attract new clients and boost your business:
Network, Network, Network
Networking is one of the simplest and most cost-effective ways to bring in new clients. Attend business conferences, join groups and organizations, and connect with other business owners within your industry. Building relationships and making connections with potential clients is a great way to get your name out there and generate new business.
Leverage Social Media
Social media is a powerful tool for attracting new clients. Create a strong online presence by regularly updating your profiles and engaging with your followers. Share valuable content and participate in relevant online conversations to establish yourself as an expert in your field.
Optimize Your Website
Your website is often the first impression potential clients have of your business. Make sure it is professional, easy to navigate, and optimized for search engines. Include clear calls to action and make it easy for visitors to contact you or learn more about your services.
Offer a Free Consultation or Trial
Offering a free consultation or trial is a great way to attract new clients. It gives potential clients a chance to see the value of your services without any commitment and can help them to make a more informed decision about working with you.
Use Referral Marketing
Ask satisfied clients to refer their friends and family to your business. This can be a powerful way to attract new clients, as people are more likely to trust recommendations from people they know and respect.
Leverage Email Marketing
Email marketing can be a great way to attract new clients. Create a targeted email campaign that highlights your services and offers valuable information to potential clients. Use email marketing to stay in touch with your current clients, and nurture the relationships you already have.
Host Events
Hosting events can be a great way to attract new clients. You can host a networking event, a workshop, or a launch party. Events give you the opportunity to showcase your services, connect with potential clients, and generate new business.
Get Active in Your Community
Getting active in your community can be a great way to attract new clients. Volunteer, sponsor local events, and get involved with local organizations. By showing your support for your community, you can establish yourself as a respected and trusted business leader.
Use Paid Advertising
Consider using Google AdWords or social media advertising to reach a larger audience and generate more leads.
Take Advantage of Voice API
There are several ways to use a voice API to attract new clients, such as developing voice-enabled apps or services. You can create an app or service that utilizes voice commands and natural language processing to provide a more convenient and engaging user experience. You can also use the technology to optimize your website and content for voice search, which increases visibility and attracts potential clients who are searching for your products or services using voice commands.
Offer Special Promotions
Offering special promotions and discounts can be a great way to attract new clients. Consider offering a discount on your services or a free bonus when someone signs up for your services.
Use Influencer Marketing
Influencer marketing can be a great way to attract new clients. Identify influencers in your industry and reach out to them to see if they would be willing to promote your services.
Create Valuable Content
Creating valuable content can be a great way to attract new clients. Share your expertise through blog posts, videos, and social media updates. By providing valuable information and answering your potential client's questions, you can establish yourself as an expert in your field and attract new clients.
Analyze Your Competitors
Analyze your competitors to see what they are doing to attract new clients. See what your competitors are doing right and where they lag, which could present opportunities to gain a competitive advantage. Use that information to your advantage and improve upon it to attract new clients.
Conclusion
Attracting new clients is vital for the growth and success of any business. By implementing the tips outlined in this article, you can increase your visibility, reach new audiences, and convert potential clients into paying customers.
Latest News on Business Post