Nigerians Groan in Darkness as National Grid Collapses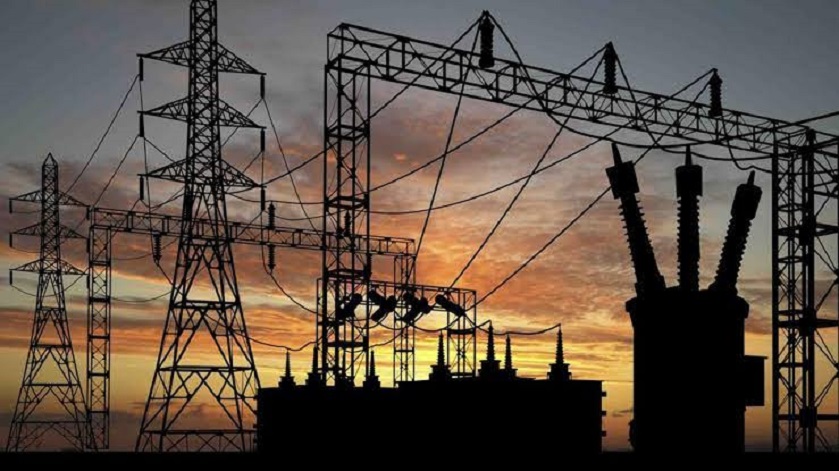 By Aduragbemi Omiyale
Many Nigerians have again been thrown in darkness as the national grid has collapsed.
The major distribution companies (DisCos) operating in the country confirmed this development to their customers on Monday.
One of them, Ikeja Electric Plc, sent a message to customers in its coverage area that the national grid collapse happened a few minutes before 11 am today.
"This is to inform you that the outage you are currently experiencing is due to the system collapse of the national grid, which occurred earlier today at 10:50hrs.
"This has affected the Transmission Stations within our network and resulted in the loss of power supply to our customers.
"Kindly bear with us as we await the restoration of the grid. Thank you for your understanding," the notice from Ikeja Electric stated.
Another operator, Eko Electricity Distribution Company, in a message, informed its customers that, "We regret to inform you of a system collapse on the national grid at precisely 10:52 am.
"Presently, all our injection substations are out of supply.
"We are working with our TCN partners to restore supply as soon as possible. We apologise for the inconvenience."
On its part, Kaduna Electric said, "We regret to inform you that the power outage being experienced in our franchise states is due to system collapse of the national grid.
The collapse occurred at about 11.07 am, hence, the loss of supply on all our outgoing feeders.
"The power supply shall be restored as soon as the national grip is powered back. Our sincere apologies for the inconvenience."
Airtel Africa Gets $194m for Mobile Internet Connectivity
By Adedapo Adesanya
The International Finance Corporation (IFC) has announced a loan to the tune of $194 million to Airtel Africa to help connect millions of new subscribers to mobile internet in six African countries.
This will help to support universal and affordable broadband access in Africa and the opportunities that come with increased connectivity.
IFC will provide six of Airtel Africa's subsidiaries with local currency loans totalling $194 million. The new financing facility is in line with Airtel's Africa strategy to increase debt within its operating companies.
According to data from GSMA, less than half of sub-Saharan Africa's population had access to mobile services at the end of 2021, while only 28 per cent of the population had access to mobile internet. GSMA also estimates that by 2025, the value added by mobile technology and services is expected to reach almost $155 billion annually.
The financing facility has a tenor of eight years and will support Airtel Africa's operations and investments in the Democratic Republic of Congo, Kenya, Madagascar, Niger, Republic of Congo and Zambia, where the banking landscape and access to local funding remain largely underdeveloped.
IFC's loan is supported by co-financing from institutional investors through IFC's Managed Co-Lending Portfolio Program (MCPP). IFC's loan in Zambia is supported by the Local Currency Facility of the International Development Association's (IDA) Private Sector Window.
Speaking on this, Mr Segun Ogunsanya, Airtel Africa CEO, said, "I am very excited to announce the signing of this new facility with IFC. Not only does this facility align with our focus on improving our balance sheet through localising debt within our operating companies, but it also supports our commitment and our ability to meet very strict ESG criteria in demonstration of the continued execution of our sustainability journey.
"I look forward to working closely with IFC in the coming years and to exploring further opportunities to cooperate together to support the economies and communities where we operate," he said.
"The COVID-19 pandemic made mobile connectivity even more urgent for both social and economic development. Helping more people connect to affordable and fast internet networks is a priority for IFC in Africa, especially in the continent's lower-income countries. The partnership with Airtel Africa will help achieve this," said Mr Sérgio Pimenta, IFC Vice President for Africa.
IFC's digital strategy in Africa aims to enable ubiquitous, reliable, and affordable connectivity. This includes investing in the growth of independent tower operators, data centres and broadband, as well as supporting mobile operators primarily in fragile and conflict situations (FCS) and Low-income International Development Association countries (LIC-IDA).
As part of IFC's loan facility, Airtel Africa has committed to comply with the applicable requirements of IFC's Performance Standards on Social and Environmental Sustainability and has put in place a dedicated Environmental and Social Action plan.
This will further strengthen the company's commitment to transforming lives across the communities in which Airtel operates and will provide clarity on how Airtel can help address inequality and support economic growth across Africa.
NNPC Signs MoU With Ghana, 4 Others to Boost Gas Supply
By Adedapo Adesanya
The Nigerian National Petroleum Company (NNPC) Limited has signed a memorandum of understanding (MoU) with five additional African countries for the Nigeria-Morocco gas pipeline project.
A statement from the oil firm disclosed that the countries are Ghana, The Gambia, Guinea, Guinea Bissau, and Sierra Leone.
The signing, which took place in Rabat, Morocco, marks yet another significant step in the Nigeria-Morocco Gas Pipeline project execution, which seeks to boost the energy drive of the continent.
Speaking at the event, the GMD of NNPC, Mr Mele Kyari, commended NNPC's partners, ONHYM, who have diligently worked with NNPC Limited through the years to bring the Nigeria-Morocco Gas Pipeline Project to the limelight.
Mr Kyari said it was comforting to witness the steady growth of the project, especially with the inclusion of NNPC's counterparts and key institutions from other African countries, through the execution of the relevant Memoranda of Understanding.
He recalled that on September 15, 2022, NNPC Limited and ONHYM signed a Memorandum of Understanding with the ECOWAS Commission in Morocco, adding that this event came a month after NNPC signed additional MoUs with Petrosen of Senegal and SMH of Mauritania.
He said: "Today, we will be attaining another feat by signing five MoUs with the national oil companies and relevant entities from Gambia, Ghana, Guinea, Guinea Bissau, and Sierra Leone.
"From the inception of the project to this stage, concerted efforts have been made by the governments of Nigeria and the Kingdom of Morocco, which led to the very commendable achievements recorded thus far.
"As the strategic vision of our great leaders gains momentum, I would like to express our appreciation to King Mohammed VI of Morocco and President Muhammadu Buhari of Nigeria for entrusting NNPC Limited with this strategic project."
The NNPC boss stated further that the African continent stands to benefit immensely from the execution of the project, which extends beyond the supply of gas to energise countries along the route.
Petrol Stations Sell N270 Per Litre in Lagos as Queues Recede
By Modupe Gbadeyanka
Some petrol stations in Lagos are selling premium motor spirit (PMS) to consumers at a pump price between N215 per litre and N270 per litre, Business Post reports.
A tour of filling stations in some parts of the metropolis by this reporter showed that the long queues witnessed a few weeks ago are gradually going shorter.
A number of petrol stations visited in the Alimosho area of Lagos State are selling the product to motorists but at a price above the approved rate of N170 per litre.
At a fuel station opposite Rauf Aregbesola Medical Centre, Okunola, Egbeda, the product was sold at N250/litre to consumers, while in the Ayobo area of the council, it was sold between N250/litre and N270/litre.
At Iyana Ipaja, most of the petrol stations in the area dispensed fuel between N230 per litre and N250 per litre, and in the Shasha area of the state, a petrol station around barracks sold the product at N215 per litre last Friday, though it had a few consumers jostling to purchase the product because of its cheaper price.
It was a similar situation at a filling station in the Akowonjo area of Lagos State, where a long queue disrupted the flow of traffic.
However, on the Island, petrol is sold at most petrol stations at a price slightly above the official pump price.
Last month, long queues began to reappear in Lagos, and it took several days before the government explained to Nigerians the reason for the scarcity of the product.
In a statement last Wednesday, the Nigerian Midstream and Downstream Regulatory Authority (NMDPRA) urged Nigerians to remain calm as the Nigerian National Petroleum Corporation (NNPC) Limited had imported PMS to last 34 days, noting that the scarcity was caused by a disruption in supply.
"The Nigerian National Petroleum Corporation Limited (NNPCL) has imported PMS with current stock levels sufficient for 34 days.
"Consequently, marketers and the general public are advised to avoid panic buying, diversion of products, and hoarding," the agency said, adding that there was no plan to increase "the price of PMS during this period."
The scarcity of fuel allowed black marketers to make more money from consumers who were desperate to purchase petrol for their cars and businesses. The product was sold for as higher as N10,000 for 20 litres at a price of N500 per litre.
But at the time of filing this report on Tuesday, most of the sellers of the product in jerry cans were out of business and were mostly not seen on major roads like last week.
Latest News on Business Post