Private Sector Raises N25.8bn to Fight COVID-19
By Adedapo Adesanya
The Central Bank of Nigeria (CBN) has said that contributions from private sector players under the Private Sector Coalition Against COVID-19 (CACOVID) has reached  N25.8 billion.
The relief fund was set up by the apex bank in order to get backing to efforts by the government in fighting the pandemic in nineteen states and the Federal Capital Territory (FCT).
According to CBN Director of Corporate Communications, Mr Isaac Okoroafor, in a statement in Lagos, the donations were from 107 donors, including individuals, banks and other corporate bodies.
"The coalition hereby conveys its gratitude to all the institutions and individuals that have generously donated to this fund.
"We urge others to consider contributing to this national solidarity to provide not only medical equipment and materials but also to render urgently needed palliatives to the poor and vulnerable segments of our society.
"We hereby restate our commitment to full disclosure and accountability for all donations made," he said.
Civil Society Engagement at Core of US-African Relations in Multipolar World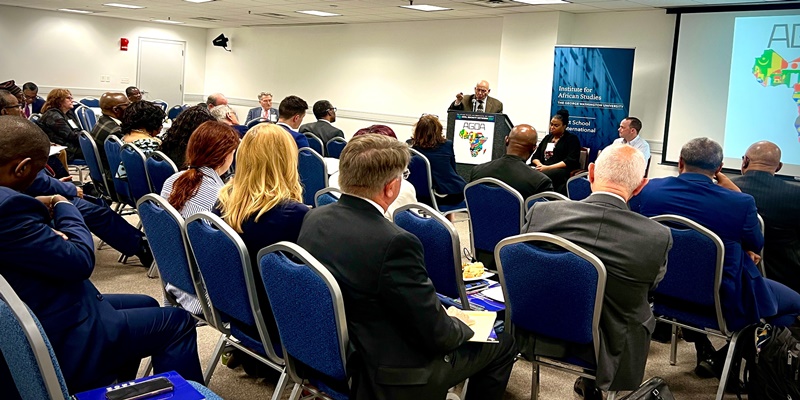 By Kestér Kenn Klomegâh
The United States has held its 8th annual civil society forum to review progress, examine challenges and renew interest in forging ways to strengthen relations with Africa. The United States has the largest African diaspora with close-knitted business, educational and cultural links with African countries. This helps to support official efforts in promoting relations with Africa.
The conference was a hybrid event that brought together civil society organizations, business, and government leaders from across Africa and the United States virtually and in person. The purpose of the gathering was to advocate for a ten (10) year Enhancement/Extension of AGOA benefits from 2025 to 2035, support the African Union's Agenda 2063, including the implementation of the African Continental Free Trade Areas and an African Customs Union, and come up with recommendations on the way forward.
Since its passage by Congress on May 18, 2000, and signing into law on October 2, 2000, by President Bill Clinton, the African Growth and Opportunity Act (AGOA) has been the cornerstone of U.S. economic engagement with the countries of Sub-Saharan Africa (SSA).
AGOA is a long-term commitment with broad bipartisan support. On June 25, 2015, Congress overwhelmingly approved the Trade Preferences Extension Act (TPEA) of 2015, and on June 29, 2015, President Barrack Obama signed TPEA into law. TPEA reauthorizes AGOA and the associated "third Country fabric "provision for ten years through 2025.
Congress passed, and the executive branch implemented three prior legislative enhancements of AGOA, with significant bipartisan support in 2002, 2004, and 2006.
Discussion Highlights:
The Biden-Harris Administration is committed to strengthening US-Africa trade and commercial relations and engaging Congress on the next steps for AGOA.
In December 2022, the African Union Ministers of Trade from the AGOA-eligible countries met in Washington, DC, at the request of Ambassador Katherine Tai, USTR, "to have a full and frank exchange of views on how to work together to improve the utilization rates under AGOA and ensure that the program can be an effective tool for development."
At those high-level engagements, there was consensus that there is a need to extend AGOA beyond 2025. The recommendation has been tabled before the US Administration. During the meeting, Ambassador Tai, the African Ministers, and the Africa Group of Ambassadors also underscored the following:
An extension of AGOA for at least ten years with the inclusion of ALL African countries
The importance of Africa speaking with One Voice in all US-Africa trade and investment engagements; and,
Enhanced commercial diplomacy between the US and Africa. There was also agreement that South Africa would host the next AGOA Forum in August/September this year.
United States Trade Representative (USTR) Ambassador Katherine Tai is committed to robust trade and economic collaboration with Sub-Saharan Africa. USTR Tai believes that Africa is the future. On-going discussions are taking place with African nations, including negotiations between Kenya and the U.S. regarding a strategic trade and investment partnership.
Stringent requirements from the various U.S. trade regulatory authorities and the limited industrialization capabilities in Africa are factors for the very low utilization of AGOA benefits. As a result, only a few product lines, such as fossil fuels, vehicles, clothing, textiles, and currently, Beef, are exported from Africa under AGOA.
Under-utilization has caused African exports to the U.S. under AGOA to decline from USD 78.01 billion in 2013 to USD 28.19 billion in 2022, resulting in a setback for Africa.
African countries are devising methods to improve export diversification, growth, and industrialization, including developing regional and continental value chains. These efforts present a tremendous opportunity for US companies to take advantage of the market provided by the African Continental Free Trade Area.
Succeeding in the African Continental Free Trade Area, a market with enormous growth potential, requires investing.
Each State participating in the African Continental Free trade agreement retains its national external tariffs. Exporting into this market will generate tariff charges.
Creating an African Customs Union will allow for a shared external tariff and pave the way for Africa to establish free trade agreements with trading partners.
American companies can enjoy duty-free exporting from their home bases, and Africa is in a better position to grow US-Africa trade with the African Customs Union in place.
A renewed U.S. policy on AGOA should prioritize investment in specific sectors, such as Trade, Financial Services, Health, Climate, Food Security, Tourism, and Logistics, including Gateway Initiatives and the Digital Economy.
Targeted U.S. investment conducted in partnership with businesses and institutions in each AGOA-eligible country, and per their respective utilization/transition plans, will catalyze American investment and technology, encourage innovation, instil U.S. values and best practices throughout Africa, create more jobs for youth on both sides of the Atlantic Ocean, and fill in gaps in markets across the continent in preparation for the African Continental Free Trade Area and the African Customs Union.
Africa is the major consumption hub of the future. The general population is young and increasing; the African middle class is also growing, and with it, demand for industrial goods is 1.5 times higher than the global average.
The issue of low utilization rates of AGOA benefits needs to be addressed. Studies show that nations with AGOA Country Strategies have higher utilization rates than nations without country strategies, and these countries use AGOA benefits to create good-paying jobs.
The utilization rate of the Generalized System of Preferences (GSP) and all U.S. preferential trade programs for Least Developed Countries (LDCs) has decreased. AGOA is the only U.S. preferential trade program with a positive utilization rate of about 1.6%.
The metric and measure of AGOA's success should be contingent on RETURN ON INVESTMENT, not its shortcomings.
AGOA's cost to U.S. taxpayers is nominal especially compared to U.S. investment in Development Aid to Africa.
AGOA's non-oil imports have risen approximately 307% to $5.7 billion in 2022, while AGOA's apparel imports have singularly increased by more than 280%.
AGOA has created hundreds of thousands of new direct jobs and millions of indirect jobs in Africa in the textile, agricultural, and automotive industries and more than 500,000 in the U.S.
The economic impact of the COVID-19 Pandemic and Putin's Conflict in Ukraine poses a threat to US-Africa trade and investment, US-Africa strategic alliances, and gains made over the last two decades using the benefits of AGOA. AGOA has incentivized market-based economies that safeguard private property rights, the rule of law, political pluralism, and the right to due process. It has also enhanced healthcare and education access while protecting globally acknowledged workers' rights. All these achievements are now at risk.
AGOA remains a transformative success story. Despite AGOA's challenges and areas of needed improvement, AGOA serves as "proof of concept" at a small financial cost to the U.S. taxpayer, which did not exist 20 years ago.
Africa is the major consumption hub of the future. The general population is young and increasing; the African middle class is also growing, and with it, demand for industrial goods is 1.5 times higher than the global average.
The region of Africa is too significant to ignore. Simply giving inspiring speeches and using diplomacy will not be enough for America to regain its economic and commercial leadership in Africa.
Members of Congress want to see AGOA benefits shared widely and used to create good-paying jobs across Sub-Saharan Africa (SSA); members are open to discussions on ways to build on what is working, and deliberations by members and staff on the future of the legislation are ongoing as re-authorization is approaching in 2025.
There is interest on Capitol Hill to see how investment can be coupled with trade to address poverty reduction and advancement in targeted sectors, such as health care, critical minerals, and others.
Work in Progress Financing helps micro, small, and medium/smallholder farmers to increase productivity and create jobs.
Investing in a Special Purpose Investment Fund and taking advantage of tax incentives should be seen as an opportunity for the American public to support the growth of youth, effective governance, innovative ideas, strategic alliances, and the vast potential of African markets.
Congress never intended for AGOA to be permanent – it is a Trade Preference Agreement (TPA). And all TPAs must meet standards and requirements set by Congress.
Out-of-cycle reviews provide African nations with the opportunity for reinstatement once the sanctions have been addressed.
When AGOA is up for renewal, there is a decline in trade figures across the board, particularly in the apparel sector. Uncertainty regarding extending AGOA affects investment potential in AGOA-eligible countries. Extending AGOA for ten years will stimulate investment in AGOA-eligible countries.
AGOA needs to be extended as most people, especially women and SMEs, are just beginning to learn about AGOA when the current legislation is about to expire.
Recommendations: During the event, delegates made the following recommendations:
The Biden-Harris Administration and the 118th Congress enhance and extend AGOA benefits for ten years from its current September 2025 sunset to September 30th, 2035, to support the African Union Agenda 2063 and the creation of an African Continental Free Trade Areas and African Customs Union – critical tools necessary to utilizing trade to strengthen U.S.-Africa strategic alliances.
Expand AGOA benefits to all 55- member states of the African Union from the current 49 Sub-Saharan African countries.
The U.S. must deliver on commitments made to Africa during the US-Africa Leaders' Summit, including a $55 billion pledge to support the African Union's Agenda 2063 and the creation of a new Digital Transformation with Africa (DTA) initiative intended to invest more than $350 million in financing Africa's digital transformation.
The AGOA CSO Network and private sector stakeholders, with the support of the 118th Congress, the Biden-Harris Administration, and the African Union Commission, to establish a $5 Billion Special Purpose Investment Fund (SPIF), with tax incentives to catalyze U.S. investment, technology, innovation, shared values, and best practices throughout Africa.
The 8th Annual  AGOA CSO Network Spring Conference, under the theme 'Extending AGOA to 2035' was jointly coordinated by the AGOA Civil Society Organization (CSO) Network Secretariat and The Foundation for Democracy in Africa (FDA), in partnership with the Institute for African Studies, The Elliot  School for International Affairs, George Washington University.
Edo Raises Minimum Wage by 33% to N40000, Slashes Work Days to Three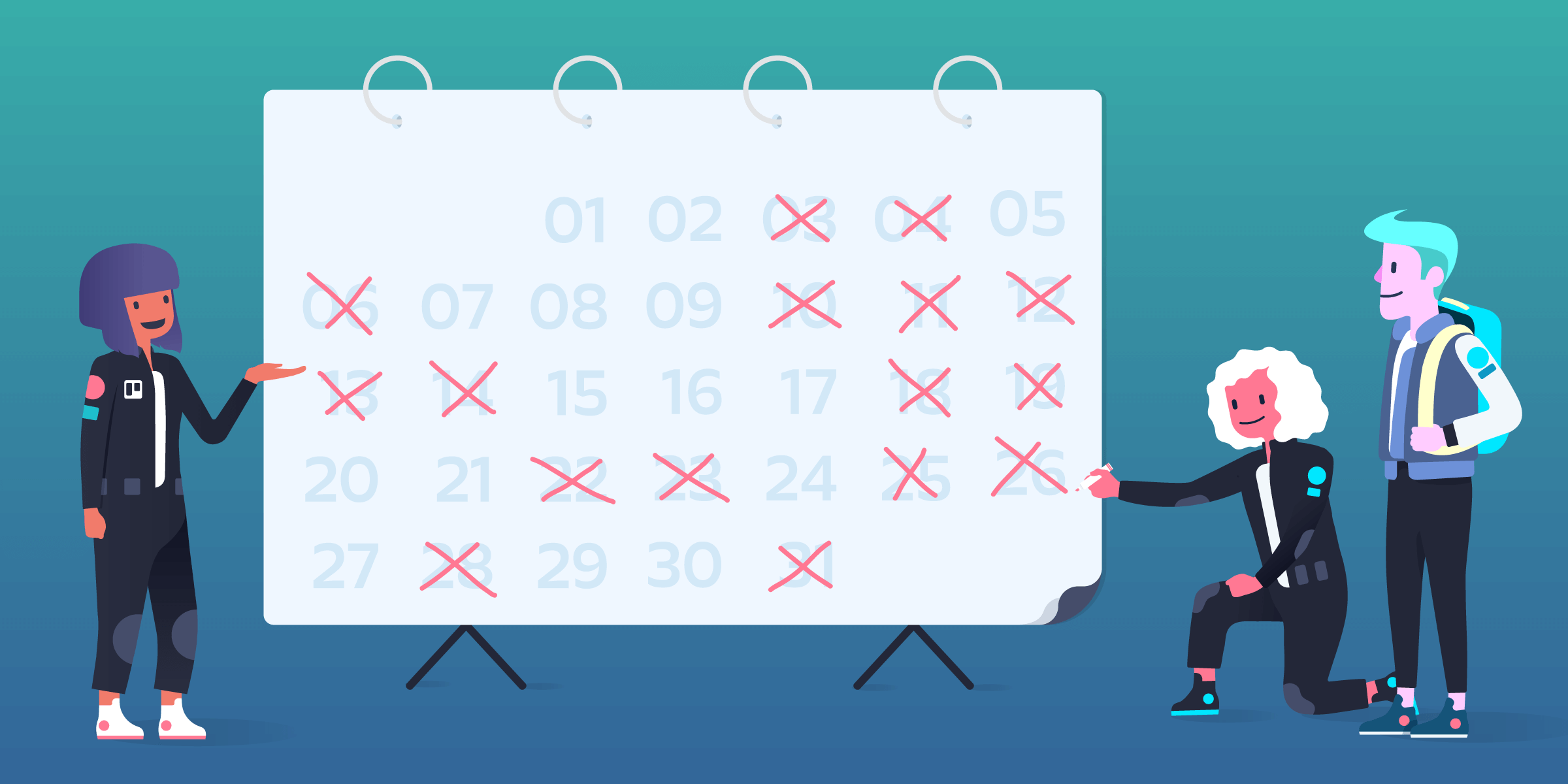 By Modupe Gbadeyanka
The Edo State government has announced an upward review of the minimum wage in the state by 33.3 per cent to N40,000 from N30,000.
In a statement personally signed by him on Tuesday, the Governor of Edo State, Mr Godwin Obaseki, also said his administration had slashed the work days to three from five till further notice.
He explained that the pay rise and reduction in work days were made to cushion the effect of the fuel subsidy removal by the federal government.
The action of the national government has resulted in a sharp hike in the prices of goods and services in the country, putting pressure on the citizens because of inflationary pressures.
But Mr Obaseki said the state government would do everything within its powers to lessen the sufferings of residents of Edo State, promising that his administration would engage the energy distribution company for the state on ways to make electricity more stable.
"We want to reassure our people that we will do all within our powers as a sub-national government to reduce the pains and ameliorate the sufferings our people are currently facing due to the current realities.
"As a proactive government, we have since taken the step to increase the minimum wage paid to workers in Edo State from the approved N30,000 to N40,000, the highest in the country today.
"We want to assure you that we will continue to pay this amount, while we hope to increase it even further if more allocation accrues to our state from the federal government in view of the expected savings occasioned by the removal of the fuel subsidy," the Governor said.
Speaking further in the statement, Mr Obaseki said, "We know the hardship that has been caused by this policy which has radically increased the cost of transportation, eating deep into the wages of workers in the state.
"Therefore, the Edo State Government is hereby reducing the number of work days that civil and public servants will have to commute to their workplaces from five days a week to three days a week till further notice. Workers will now work from home two days a week.
"Similarly, for teachers and parents, their commuting to school will be reduced as the government is working on deepening the EdoBEST@Home initiative to create more virtual classrooms, thereby reducing the cost of commuting on parents, teachers and pupils. The Edo SUBEB will provide details on this initiative in the coming days."
"To lower the rising cost of energy on our people, we will continue to work with the electricity companies in the state to improve power supply to homes and businesses.
"Similarly, fibre optic connections are being made available to help our people work remotely, thereby reducing their cost of transportation," he added.
The Governor appealed to residents of Edo State "to remain calm and go about their daily businesses lawfully" while the government intensified efforts to alleviate the burden of the fuel price increase on them.
FG Ratifies Six Maritime Conventions, Protocols
By Adedapo Adesanya
The federal government has approved the ratification of six maritime conventions and protocols to promote a cleaner, safer, and more secure marine environment.
This was disclosed in a statement signed by the Head of the Public Relations Department of the Nigerian Maritime Administration and Safety Agency (NIMASA), Mr Edward Osagie, noting that some of the approved instruments that were ratified were conventions and protocols that are related to ship-breaking criteria, a global standard for the fishing crew, and response to oil pollution casualties.
According to the Director General of the agency, Mr Bashir Jamoh, the instruments includes the Hong Kong International Convention for Safe and Environmentally Sound Recycling of Ships 2009; International Convention on Standards of Training Certification and Watchkeeping for Fishing Vessel Personnel (STCW-F) 1995, Protocol Relating to Intervention on the High Seas in Cases of Oil Pollution Casualties (intervention protocol) 1973 and the Protocol on Limitation of Liabilities for Maritime Claims 1996.
Others are the Protocol to the 1974 Athens Convention Relating to the Carriage of Passengers and their Luggage by Sea 2002; and the Protocol of 2005 to the 1988 Protocol to the Suppression of Unlawful Acts against the Safety of Fixed Platforms Located on the Continental Shelf (SUA PROT 2005)
According to Mr Jamoh, the approval, conveyed through the Federal Ministry of Transportation to NIMASA, has kick-started Nigeria's preparation to align with the global maritime community in respect to the protocols and conventions.
Mr Jamoh reassured industry players of the agency's unflinching effort as the designated authority to draw the gains of the various instruments closer to indigenous investors, professionals and all stakeholders in Nigeria.
"The Hong Kong Convention is aimed at ensuring that ships, when being recycled after reaching the end of their operational lives, do not pose a risk to human health, safety or the environment.
"STCW-F is a treaty that sets certification and minimum training requirements for crews of seagoing fishing vessels with the goal to promote the safety of life at sea and the protection of the marine environment, taking into account the unique nature of the fishing industry and the fishing working environment.
"The International Convention Relating to Intervention on the High Seas in Cases of Oil Pollution Casualties will see Nigeria taking action on the high seas to prevent, mitigate or eliminate grave and imminent danger to Nigeria's coastline or related interests from pollution or threat of pollution of the sea by oil spillage.
"The Convention of Limitation of Liability of Maritime Claims will provide for an unbreakable system of limiting liability where shipowners and sailors may limit their liability, except if it is proved that an incurred loss resulted from their personal act or omission or commission with the intent to cause loss, or recklessly and with the knowledge that such loss would probably happen.
"The Athens Convention establishes a regime of liability for damage suffered by passengers carried on a seagoing vessel. It places liability on the carrier for any loss or damage suffered by passengers where it is established to be the carrier's fault.
"The Protocol for the Suppression of Unlawful Acts against the Safety of Fixed Platforms Located on the Continental Shelf (SUA PROT) will result in improved protection of oil platforms and sanction threats against such facilities which are critical to the country's economic mainstay," he said.
Latest News on Business Post