Report Shows Shifting Patterns in Infrastructure Funding in Africa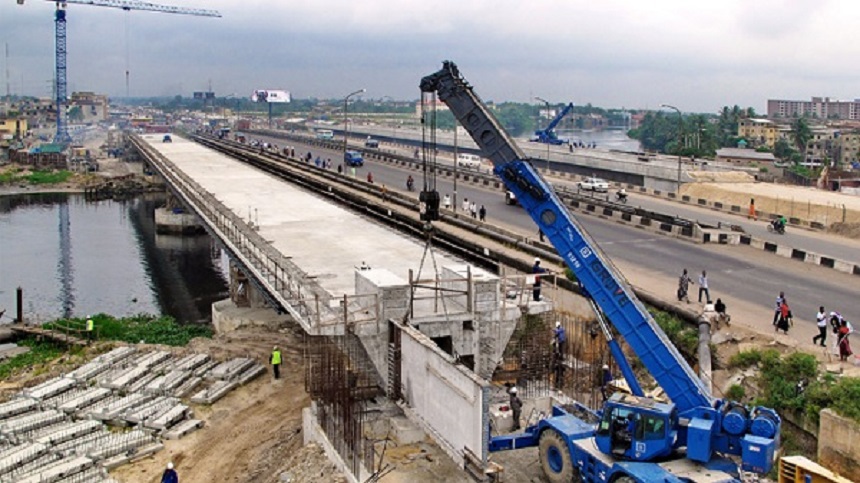 A report by Baker McKenzie tagged New Dynamics: Shifting Patterns in Africa's Infrastructure Funding has shown the state of the African infrastructure market and how the major global players' approach to infrastructure lending on the continent is changing.
The study, which analysed new data from IJ Global, indicated that there has been a decline in the value of infrastructure lending in the region, which is known for its resilience and it is expected that as economies recover, new types of financing will be unlocked.
The data
The report's data shows that multilateral and bilateral lending into Africa has declined – with investment levels falling successively in 2019 and 2020 compared to peak levels seen after the financial crisis.
In 2019, bilateral and multilateral lending into Africa amounted to USD 55 billion, which drops to $31 billion in 2020. Over the last six years, the decline is significant – deal values dropped from $100 billion in 2014 to $31 billion in 2020.
This slowdown in infrastructure investment was attributable to a number of factors, including the pandemic. The economic contraction has affected Nigeria and South Africa, meaning that the region's largest economies have not been feeding in growth as in previous years.
However, market fundamentals signal a region with underlying resilience and, as the global economy recovers, finance will be unlocked. There are already positive indicators of forthcoming investment.
Commodity prices are rising and landmark deals are returning. For example, mining multinational Sibanye-Stillwater recently committed ZAR 6.3 billion to South African infrastructure projects.
The data also shows that deal tenor is contracting – from a high of 17 years in 2019 to 13 years in 2020. However, the long-term nature of infrastructure projects means that international partners have made lasting commitments to the region, which are unlikely to be abandoned despite immediate pressure on national finances.
China
Surprisingly, given the pandemic, the data shows that lending by Chinese banks into energy and infrastructure projects in Sub-Saharan Africa saw a small uplift in 2020, although deal values are well below their 2017 peak. In 2017, Chinese banks lent $11 billion to African infrastructure projects, which decreased to $4.5 billion in 2018, $2.8 billion in 2019 and $3.3 billion in 2020.
Simon Leung, Partner, Baker McKenzie Hong Kong, explains, "There has been a slowdown in the number of infrastructure deals from China. In the short-term, we expect to see more targeted lending – fewer projects of a higher quality using sophisticated structures – and new finance options, such as factoring, used to deploy Chinese capital into the region."
International players
It is also clear that other international players have the region in their sights, with key political changes in the United States (US) and United Kingdom (UK) likely to see capital flow into Africa.
Michael Foundethakis, Partner and Global Head of Projects and Trade & Export Finance, Baker McKenzie Paris, notes, "The US hasn't kept pace with Chinese lending into Africa. The recent change in administration is likely to renew focus on impact-building and financing strategic long-term projects in the region, but bankability and risk-sharing remain a priority for US lenders."
Lodewyk Meyer, Partner, Baker McKenzie Johannesburg, notes further that, "The infrastructure funding gap is so large and of such strategic importance, it remains necessary to encourage international investment to fill it.
"African DFIs are very good at collaborating and I am encouraged by the actions of the new US administration, UK government and New Development Bank, in particular in their willingness to work with regional institutions in this regard.
"The UK is making a strong play for influence, investment and trade with Africa post-Brexit. Further to key summits held in 2020 and 2021, there are signs that finance will be redirected into Africa."
Commercial banks
The report points to infrastructure gaps in energy provision, internet access and transportation that have resulted in an urgent imperative to identify and enable new sources of finance outside traditional lenders and international partners. Further to the expected return of multilateral and bilateral lending, there is room for evolution to bridge the funding-opportunity gap.
The report shows, however, that this vacuum is unlikely to be filled by commercial banks, noting that in 2020, just 84 projects were supported by commercial bank finance and their involvement in Development Finance Institution (DFI) and Export Credit Agency (ECA) deals continues on a downward trend.
Luka Lightfoot, Partner, Baker McKenzie London, explains, "Banks are likely to be focusing on managing liquidity, with lenders deploying capital selectively."
DFIs and new financing solutions
Instead, local and regional banks, specialist infrastructure funds and private equity and debt are stepping in to collaborate with DFIs and access returns. This outlines the deepening DFI involvement in the infrastructure ecosystem at large, with DFIs increasingly anchoring the infrastructure ecosystem in Africa – serving a critical function for project finance as investment facilitator and a check on capital.
This is because they can shoulder the political risk and access government protections in a way that others can't, enter markets others can't and are uniquely capable of facilitating long-term lending.
The report explains how the amount of capital needed to fill the infrastructure gap is significant and DFIs can't bridge it alone. Private equity, debt finance and specialist infrastructure funds are primed to enter the market, and multi-finance and blended solutions are expected to grow in popularity as a way to de-risk deals and support a broader ecosystem of lenders.
Lightfoot comments, "We expect to see an increase in non-bank activity in Africa in future as a result of new credit mitigation products come to market. We have seen an increase in appetite from established market participants, such as development banks, to create products that are not tied to existing arrangements that may have limited the type of finance available."
A new era
Lamyaa Gadelhak, Partner and Co-head of Banking, Finance and Projects at Helmy, Hamza & Partners, Baker McKenzie Cairo, adds, "The pandemic represents the end of an era and the start of a new one. There will be a re-prioritization of funds and strategy through this lens. I expect to see more investments in the healthcare industry and connected infrastructure, as well as water-related projects, to be a top priority. We should also consider the impact of other factors aside from the pandemic.
"For instance, the African Continental Free Trade Agreement and what it needs to translate into increased cross-regional trends. I would expect the development of transportation and logistics infrastructure-focused projects to enable the acceleration of on-ground execution of intra-African trade."
Emeka Chinwuba, Partner, Baker McKenzie New York, and Banking, Finance & Major Projects Group member, concludes, "Last year was a relatively difficult year across jurisdictions and for investors – with considerable uncertainty and change in the ways in which we do business.
"Shutdowns had a depressant effect on the infrastructure market, as deals in the pipeline were delayed and projects halted as a result of COVID-19. Full vaccination in Africa is still quite a long way off comparatively, so we can't expect a full and fast return to normal activity. But we've reached the bottom, and the only way is up."
Poverty Alleviation: President Buhari Sends NSIP Bill to Senate
By Adedapo Adesanya
President Muhammadu Buhari on Tuesday sent a bill to formally establish the National Social Investment Programme (NSIP) to the Senate.
The President said the NSIP Bill would provide a legal and institutional framework for the programme.
He explained in the letter read in plenary by the Senate President, Mr Ahmad Lawan, that consideration and passage of the bill will provide the enabling law for the effective implementation of the programme.
He said it was geared towards poverty alleviation of vulnerable Nigerians.
Part of the letter read: "The National Social Investment Programme Establishment Bill seeks to provide a legal and institutional framework for the establishment of the NSIP for the assistance and empowerment of the poor and vulnerable people in Nigeria."
The NSIP was put together by the federal government following the outbreak of the global COVID-19 pandemic in 2020.
The federal government has also been injecting N500 billion into the programme annually since then.
Recall that two out of every three Nigerians are poor and experience just over one-quarter of all possible deprivations in terms of health, education, living standards, and work and shocks.
This was disclosed by the National Bureau of Statistics disclosed in the 2022  (NBS) Multidimensional Poverty Index (MPI) Report, which put that over 130 million Nigerians are multidimensionally poor.
A breakdown of the dimensions of poverty used for the MPI includes nutrition, food insecurity, Time to healthcare, school attendance, Years of schooling and School lag.
Others are water, water reliability, sanitation, housing materials, cooking fuel, assets, unemployment, underemployment, and security shock.
Among other things, the report showed that 65 per cent of poor people, which equates to 86 million Nigerians, live in the North, while 35 per cent, nearly 47 million, live in the South.
Mr Buhari, in two other separate requests, seeks the consideration and passage of the National Library Establishment Bill 2022.
The proposed law, according to him, will provide the legal framework for the maintenance of the National Library of Nigeria in line with global practices.
The final request of the president to the federal lawmakers dwells on the consideration and passage of an executive bill on the Federal Produce Inspection Service.
Social Media Marketing Must Remain Steadfast Amid Looming Recession—Expert
By Adedapo Adesanya  
Social media marketing is expected to weather the impending downturn just as economists around the world are warning that a recession is looming.
According to marketing expert and CEO of the AMD Consulting group, Mr Assil Dayri, as the world moves toward more significant economic uncertainty, influencer marketing will remain a key differentiator for brands.
The latest social trends reports predict that social media will top marketing budgets in 2023 as marketers turn to new strategies. Business plans already consider the imminent recession, and the marketing and social media sectors would be the first to see reduced resources, although work carried out by influencers through these channels is still on the rise. With this financial uncertainty, marketing investments will probably decrease, but brands will have to be smart since a total cut is not a viable option.
According to the specialist, influencer marketing is essential for the consumer, who will also feel the impacts of this economic instability.
"After all, as these difficulties settle in, the public turns to content producers they trust to seek references on where to safely put their money. Collaborating with key personalities to promote your brand will become even more essential based on the trust and credibility they have.
"In tough economic times, you don't want to make any mistakes when selecting the influencers you work with. One of the great advantages of working with influencers is that regardless of the size of the brand or the audience you want to reach, there are nano, micro or macro influencers who are skilled at reaching that target market and can work within your budget," he said.
Recent research shows that more brands are finding success with smaller influencers, thanks to their hyper-focused audience with very specific interests. Since smaller influencers are seen as more genuine and trustworthy, their followers tend to put more faith in the products or services they promote.
Consumers also begin to have less confidence in macro influencers, as they understand how many of them think more about the financial aspect and not the value that the brands they promote bring to the public.
It was noted that Instagram still leads the influencer marketing space in terms of professionals using the platform, as well as the amount of budget they invest. However, with the significant growth that TikTok is seeing, the specialist warned that we could see a shift soon as more brands are now entering the TikTok space.
To prepare for these changes, influencers need to find ways to make their content relevant and genuine. Considering the cut in marketing budgets, we could see in the next year, Influencers need to be consistent and creative to be chosen to collaborate with brands in these uncertain times.
"Being faithful to your niche and producing quality content to have a solid, strong, and influential image becomes essential because companies will start being even more selective," Mr Dayri added.
On the positive side, this line of work is still on the rise. Even with the recession, the world still needs influencers. Mr Dayri predicts that brands will continue to invest in influencer marketing in 2023 despite the economic downturn and revised marketing budgets. Influencer partnerships help reduce overall marketing costs and allow businesses to build more brand awareness.
Lagos Fire Service Receives 17 Fire Outbreak Calls in One Day
By Modupe Gbadeyanka
The Lagos State Fire and Rescue Service has disclosed that it received it recently received no fewer than 17 fire outbreak calls from residents of the metropolis.
In a statement issued on Monday, the agency, which described this as alarming, warned members of the general public, particularly motorists, to desist from indiscriminate storage of Premium Motor Spirit (PMS), otherwise known as petrol, in inappropriate places.
Fuel queues have resurfaced in the state since last week, and at the moment, the product is sold in jerry cans along the road. This has also caused some consumers to embark on panic buying, with the products stored in resident areas.
But the head of the Lagos state fire service, Mrs Margaret Adeseye, has cautioned members of the public to be cautious, noting that the state has so far recorded 129 emergency calls on fire outbreaks in November, with 17 calls received in a day recently.
She noted that since the commencement of the recent fuel scarcity, some people had devised illegal means of storing the product in unsuitable places, such as in vehicles, under staircases at home or within the premises of their working places, stressing that all these have contributed to the increase in the number of fire outbreaks.
Mrs Adeseye reiterated that the state government places a high premium on the safety of the lives and properties of the citizenry; therefore, the nonchalant attitude of the general public to the basic principle of safety is of great concern to the present administration as the total number of emergency calls in November is already much higher than the 82 recorded in October 2022.
"The high figure of 129 fire outbreaks in less than a month is worrisome. However, we are extending our safety enlightenment campaigns to all local government areas, hospitals, schools and the grassroots, all in an effort to curb the tide of fire incidents and related emergencies," she stated.
According to her, fuel scarcity is not an excuse for the inappropriate storage of fuel to the detriment of the lives and properties of residents, imploring members of the public to avoid using jerry cans that have been used for petrol to store kerosene and any other flammable liquids. She also advised motorists, particularly commercial vehicle operators, not to store petrol in the boots of their cars and buses.
The firefighter urged landlords and tenants to be observant and prevent inappropriate storage of fuel in and around their homes while enjoining operators of filling stations to stop the practice of dispensing fuel in polythene bags while allowing customers to cluster around petrol dispensing pumps to avoid scuffle that can lead to fire outbreaks.
Mrs Adeseye, therefore, urged residents to call the toll-free emergency numbers 767 or 112 or the Lagos Fire Service Hotline: 08033235891 to report an outbreak of fire for a prompt response.
Latest News on Business Post