Spleet Obtains $625,000 to Expand Services
By Adedapo Adesanya
Property technology company, Spleet, has raised $625,000 in an oversubscribed pre-seed round led by MetaProp VC to expand its services to provide better financial service solutions to residential landlords and tenants in Africa.
Future Africa, FEDHA Capital, VFD Group, Moonshot VC, HoaQ, CEO of Squarefoot, Jonathan Wassersturm, CEO of Flutterwave, Mr Gbenga Agboola, and others were other participants in the funding round.
Founded in 2018 by Mr Tola Adesanmi, Spleet's mission of building a future where renting a home is much easier has made significant progress.
With the creation of a new financial services solution, landlords can verify and vet tenants as well as automate rent collections, while individuals looking for comfortable living spaces with flexible payment options can do so with little to no hassle.
Mr Adesanmi explained that the funding would be used to build Spleet's newest rent financing product – Rent Now Pay Later and other products to enable seamless residential rental processes.
According to him, the rent financing product is a much-needed solution for tenants due to the soaring cost of buying a home, and landlords in Nigeria now require tenants to pay 1-2 years upfront for their rent.
He said, "Affordability is one of the biggest pain points for tenants. Most tenants earn income monthly and can therefore not afford the 1-2 years burden of paying their rent in advance.
"We decided to change this by building a financing solution, "Rent Now, Pay Later", to help tenants get homes with as little as 1-2 months' rent worth of savings.
"We are currently in beta testing our rent now, pay later product with a select number of tenants, and we are happy with the results. We will extend this to a wider market of tenants and potential tenants in the coming months."
Spleet will also be doubling down to scale its tenant verification and rent collection product to vet tenants and automate the collection of rent payments which is a huge pain point for landlords.
These products will help landlords and their property managers protect their rental investment by running background checks on prospective tenants and choosing only trustworthy, verifiable candidates.
Automated rent collection will also help landlords minimise the risk of loss of rental income and late payments.
Commenting on this, Mr Adesanmi said, "Landlords find it difficult to verify tenants and are dependent on tenant decisions to receive regular rent payment, resulting in high default and an inefficient rent collection system.
"Spleet is able to reduce landlord risks by verifying tenants and guarantors via proprietary and 3rd party APIs as well automating the collection of rent. We have verified thousands of tenants for our individual and corporate landlords enabling these landlords to automate the collection of rent, manage tenants and maintenance requests for their homes."
Senate Threatens to Withhold 2023 Capital Budget of State House, Others
By Adedapo Adesanya
The Senate has threatened to withhold the 2023 capital budget of 100 federal Ministries, Departments and Agencies (MDAs) until they answer the queries raised against them by the Auditor General for the Federation.
Senate President, Mr Ahmad Lawan, issued this threat on the floor of the upper chamber of the National Assembly on Wednesday while ruling on a point of order.
The threat followed a point of order raised by the Chairman of the Senate Committee on Public Accounts, Mr Matthew Urhoghide, who informed his colleagues that some agencies refused to appear before the team despite invitations sent to them.
Some of the MDAs include the State House, Office of the Accountant General of the Federation, Ministries of Interior, Transportation, Mines and Solid Mineral Development, Information, Communication, Petroleum, Defence, Police Affairs, and Sports.
Others are Works and Housing, Women Affairs, the State House, Presidential Fleet, Nigeria Security and Civil Defence Corps, Independent National Electoral Commission, North East Development Commission, Nigerian Intelligence Agency, and the Nigerian Air Force, among others.
The queries covered in the auditor general's report are from 2015-2018.
Speaking, Mr Lawan upheld Mr Urhoghide's point of order and insisted that the public officers who utilised funds appropriated to their MDAs must give account.
He said, "Your point of order is sustained fully and completely, totally sustained; you are right on the dot to bring to the plenary your grievances.
"Secondly, I once served as Chairman of the Public Accounts Committee for eight years. My only problem is when you write agencies, and they refuse to honour the invite, you'd many times be forced to bring them through a warrant of arrest.
"Reading this list at plenary gives the agencies the opportunity to know now if they were not aware before for those that may claim ignorance."
The Senate then gave the agencies a one-week deadline to communicate with the committee and set a date to appear before them or have their capital budgets withheld.
"I am taking the opportunity here to advise that in the next one week, if the name of any agency is here, that agency should reach the Committee on Public Accounts of the Senate to sort out when the agency would appear before the committee.
"If there is no communication whatsoever and no cogent and verifiable reason are given, we will slash the agencies' budget."
EFCC Auctions 435 Cars in Lagos [Photos]
By Modupe Gbadeyanka
About 435 cars will be auctioned by the Economic and Financial Crimes Commission (EFCC) in Lagos between Wednesday, December 7 and Thursday, December 8, 2022.
A statement issued by the commission said this is in line with the EFCC (Establishment) Act 2004, Public Procurement Act 2007, and the Proceeds of Crimes (Recovery and Management) Act 2022.
The vehicles are among those forfeited by corrupt persons, and the courts have given the agency the authority to seize them.
The cars, which pictures were conspicuously displayed with allocated lot numbers for public inspection, were allocated to auctioneers based on assessed values and an open ballot system.
The display was to provide an opportunity for interested bidders to view and indicate interest in any car of their choice.
In the statement released today, the EFCC said Nigerians would be able to acquire the cars through auction at 40 Bourdillon Road, Ikoyi, Lagos; 15A Awolowo Road, Ikoyi, Lagos; 14 Cameroon Road, Ikoyi Lagos and CVU Obalende, Ikoyi, Lagos.
The nine auctioneers who were allocated to the Lagos Zonal Command of the EFCC to dispose of the 435 cars at the designated Centre on 14 Cameron Road, Ikoyi, Lagos, are Rihanna Auction Limited; Kamyus Consult Limited; Areogun Resources  Limited; BIS N JEG; Integrated Services Nigeria Ltd; Mau & Sons Ltd; Langar Aghaji & Co; Fagobe Company Ltd and Musa Kira and Co.
At the inspection of the items for sale on Tuesday in Lagos, the Secretary to the Commission and Chairman of EFCC Asset Disposal Committee (ADC), Mr George Ekpungu, said, "the exercise, which is the first of the planned auction of forfeited properties across EFCC Zonal Commands and EFCC headquarters, is being carried out in accordance with the (Establishment) Act, 2004, Public Procurement Act, 2007 and Proceeds of Crimes (Recovery and Management) Act, 2022.
"It is being conducted in conjunction with the Bureau of Public Procurement to ensure compliance with all extant laws."
While welcoming the auctioneers to the centre, he expressed his gratitude to sister agencies, including the Nigerian Army, who were invited to provide adequate security and ensure orderliness.
Mr Ekpungu also appealed to the members of the public present at the auction to listen carefully to the auctioneers and comply with all stipulated guidelines.
ICPC Confirms Arrest of D'Banj Over N-Power Funds Fraud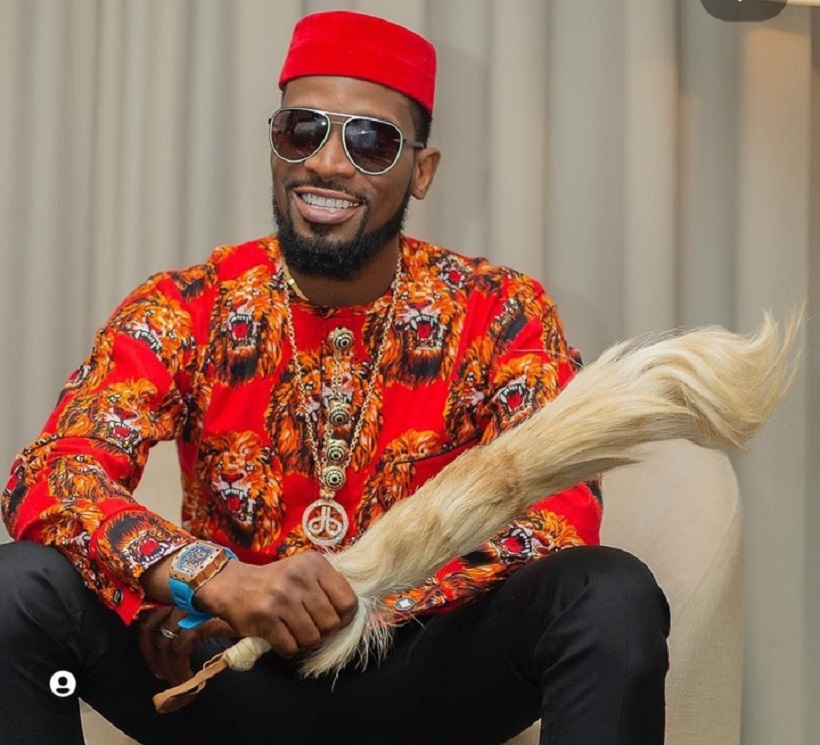 By Modupe Gbadeyanka
The Independent Corrupt Practices and Other Related Offences Commission (ICPC) has confirmed the arrest and detention of Mr Oladipo Daniel Oyebanjo, otherwise known by his stage name D'Banj, over an alleged diversion of funds for the N-Power programme.
On Wednesday, it was reported by Premium Times that the entertainer was in the custody of the agency over his link with the inclusion of ghost beneficiaries in the scheme designed by the administration of President Muhammadu Buhari in 2016 to reduce the unemployment rate in Nigeria.
In a statement issued today, ICPC said it began to investigate the musician after receiving "numerous petitions" from concerned persons, alleging D'Banj and some compromised government officials of embezzling "N-Power funds running into billions of naira following the approval and release of such funds to the beneficiaries by the federal government."
"Many N-Power beneficiaries had complained over the non-receipt of the monthly funds in spite of payment by the government," another part of the statement released this afternoon said.
According to the commission, it swung into action in line with its mandate of looking into matters of corruption in government initiatives.
"About 10 persons have been invited by the ICPC over the last few months in connection with the N-Power fraud and have been granted administrative bail after their detention.
"Several invitations to Mr Oladipo Daniel Oyebanjo to appear before a team of investigators (over the alleged N-Power funds fraud) were ignored and not honoured," it further said.
Recall that the N-Power scheme was established by Mr Buhari on June 8, 2016, to address the issues of youth unemployment and empowerment and help increase social development.
Latest News on Business Post