Survey Shows Impact of COVID-19 on Gig Workers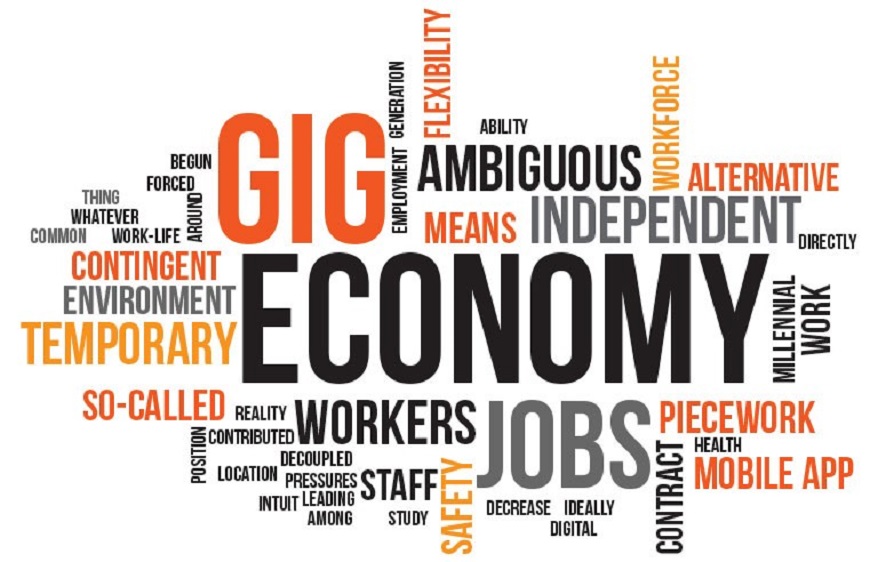 A new survey has shown that gig workers have been impacted by the COVID-19 pandemic, with approximately 4 out of 5 workers now earning less than $240 per month, compared to 16 per cent before the COVID-19 lockdown.
The new study was carried out by Flourish, a mission-oriented global venture capital firm with portfolio investments throughout Africa.
The organisation, which published the South African edition of The Digital Hustle: Gig Worker Financial Lives Under Pressure, said it tracked the experiences of gig workers, including those who use digital platforms such as e-hailing or delivery apps, to learn more about how they are faring during the COVID-19 pandemic.
The South African survey is part of  a bigger study in May tracking the experiences of gig workers across the globe. The firm released the Brazil edition in June 2020 and is currently fielding surveys in India, Indonesia, and the U.S.
With each of its country-specific studies, Flourish aims to help fintech entrepreneurs connect with the people most in need of aid and better understand their needs.
Surveying more than 600 South African gig workers, Flourish found that 76 per cent experienced a large decrease in income since March 2020. The report also summarized how gig workers are coping with economic dislocation.
It was observed that 91 per cent are very concerned about COVID-19, specifically, how gig workers believe it will affect their ability to earn an income (46 per cent) and the risk to their family's health (26 per cent).
Also, some gig workers are impacted more than others. E-hailing drivers were twice as likely as delivery workers to report a significant decline in quality of life, with 83 per cent suffering a large decrease in income.
The report noted that coping strategies among South African gig workers vary. Some have a financial cushion, but a majority live on the edge. If they lost their main source of income, 58 per cent of respondents reported they could not cover household expenses for a month without borrowing.
Most have made sacrifices to cope with the pandemic and accompanying economic dislocation. Over half of gig workers have already reduced their household expenses, almost half borrowed money, and nearly 3 out of 4 had to rely on savings.
Yet, only 1 in 5 are seeking additional income – a low figure possibly driven by the strictly enforced COVID-19 lockdown.
As part of the survey questionnaire, gig workers were asked to share anonymous comments to describe how they are faring in the current conditions. "People are not buying as they used to do," said a delivery driver. "The number of deliveries has dramatically dropped. It is a big challenge now." An e-hailing driver said, "We are eating two meals a day. That is what we can afford now."
The report said in the next 6 months, nearly all respondents plan to restart or continue the work they were doing before the lockdown. The majority are concerned about the ability to earn an income, find work, cover day-to-day work expenses. For 4 out of 5 people, health risk associated with returning to work was not a top concern.
Despite recent hardships, Flourish expects continued growth in online platforms and financial tools to support gig workers.
In addition to these findings, the South African edition of The Digital Hustle: Gig Worker Financial Lives Under Pressure provides early insights into how platforms and financial services providers can best serve this emerging digital workforce.
"Digital platforms have made it possible for workers around the world to participate in the gig economy, providing a degree of formality and stability to their work," said Arjuna Costa, managing partner at Flourish. "When the coronavirus outbreak caused the global economy to come to a halt in Q1 of this year, workers were severely impacted. By tracking gig worker experiences in South Africa, and elsewhere, we hope to open conversations about how fintech companies can build lasting solutions for this vulnerable population of citizens."
Flourish said it partnered with research firm 60 Decibels and gig worker startups FlexClub and Picup to conduct the online survey of 605 gig workers from June 21-28, 2020. Of these respondents, 425 were e-hailing drivers and 180 were delivery workers.
Senate Threatens to Withhold 2023 Capital Budget of State House, Others
By Adedapo Adesanya
The Senate has threatened to withhold the 2023 capital budget of 100 federal Ministries, Departments and Agencies (MDAs) until they answer the queries raised against them by the Auditor General for the Federation.
Senate President, Mr Ahmad Lawan, issued this threat on the floor of the upper chamber of the National Assembly on Wednesday while ruling on a point of order.
The threat followed a point of order raised by the Chairman of the Senate Committee on Public Accounts, Mr Matthew Urhoghide, who informed his colleagues that some agencies refused to appear before the team despite invitations sent to them.
Some of the MDAs include the State House, Office of the Accountant General of the Federation, Ministries of Interior, Transportation, Mines and Solid Mineral Development, Information, Communication, Petroleum, Defence, Police Affairs, and Sports.
Others are Works and Housing, Women Affairs, the State House, Presidential Fleet, Nigeria Security and Civil Defence Corps, Independent National Electoral Commission, North East Development Commission, Nigerian Intelligence Agency, and the Nigerian Air Force, among others.
The queries covered in the auditor general's report are from 2015-2018.
Speaking, Mr Lawan upheld Mr Urhoghide's point of order and insisted that the public officers who utilised funds appropriated to their MDAs must give account.
He said, "Your point of order is sustained fully and completely, totally sustained; you are right on the dot to bring to the plenary your grievances.
"Secondly, I once served as Chairman of the Public Accounts Committee for eight years. My only problem is when you write agencies, and they refuse to honour the invite, you'd many times be forced to bring them through a warrant of arrest.
"Reading this list at plenary gives the agencies the opportunity to know now if they were not aware before for those that may claim ignorance."
The Senate then gave the agencies a one-week deadline to communicate with the committee and set a date to appear before them or have their capital budgets withheld.
"I am taking the opportunity here to advise that in the next one week, if the name of any agency is here, that agency should reach the Committee on Public Accounts of the Senate to sort out when the agency would appear before the committee.
"If there is no communication whatsoever and no cogent and verifiable reason are given, we will slash the agencies' budget."
EFCC Auctions 435 Cars in Lagos [Photos]
By Modupe Gbadeyanka
About 435 cars will be auctioned by the Economic and Financial Crimes Commission (EFCC) in Lagos between Wednesday, December 7 and Thursday, December 8, 2022.
A statement issued by the commission said this is in line with the EFCC (Establishment) Act 2004, Public Procurement Act 2007, and the Proceeds of Crimes (Recovery and Management) Act 2022.
The vehicles are among those forfeited by corrupt persons, and the courts have given the agency the authority to seize them.
The cars, which pictures were conspicuously displayed with allocated lot numbers for public inspection, were allocated to auctioneers based on assessed values and an open ballot system.
The display was to provide an opportunity for interested bidders to view and indicate interest in any car of their choice.
In the statement released today, the EFCC said Nigerians would be able to acquire the cars through auction at 40 Bourdillon Road, Ikoyi, Lagos; 15A Awolowo Road, Ikoyi, Lagos; 14 Cameroon Road, Ikoyi Lagos and CVU Obalende, Ikoyi, Lagos.
The nine auctioneers who were allocated to the Lagos Zonal Command of the EFCC to dispose of the 435 cars at the designated Centre on 14 Cameron Road, Ikoyi, Lagos, are Rihanna Auction Limited; Kamyus Consult Limited; Areogun Resources  Limited; BIS N JEG; Integrated Services Nigeria Ltd; Mau & Sons Ltd; Langar Aghaji & Co; Fagobe Company Ltd and Musa Kira and Co.
At the inspection of the items for sale on Tuesday in Lagos, the Secretary to the Commission and Chairman of EFCC Asset Disposal Committee (ADC), Mr George Ekpungu, said, "the exercise, which is the first of the planned auction of forfeited properties across EFCC Zonal Commands and EFCC headquarters, is being carried out in accordance with the (Establishment) Act, 2004, Public Procurement Act, 2007 and Proceeds of Crimes (Recovery and Management) Act, 2022.
"It is being conducted in conjunction with the Bureau of Public Procurement to ensure compliance with all extant laws."
While welcoming the auctioneers to the centre, he expressed his gratitude to sister agencies, including the Nigerian Army, who were invited to provide adequate security and ensure orderliness.
Mr Ekpungu also appealed to the members of the public present at the auction to listen carefully to the auctioneers and comply with all stipulated guidelines.
ICPC Confirms Arrest of D'Banj Over N-Power Funds Fraud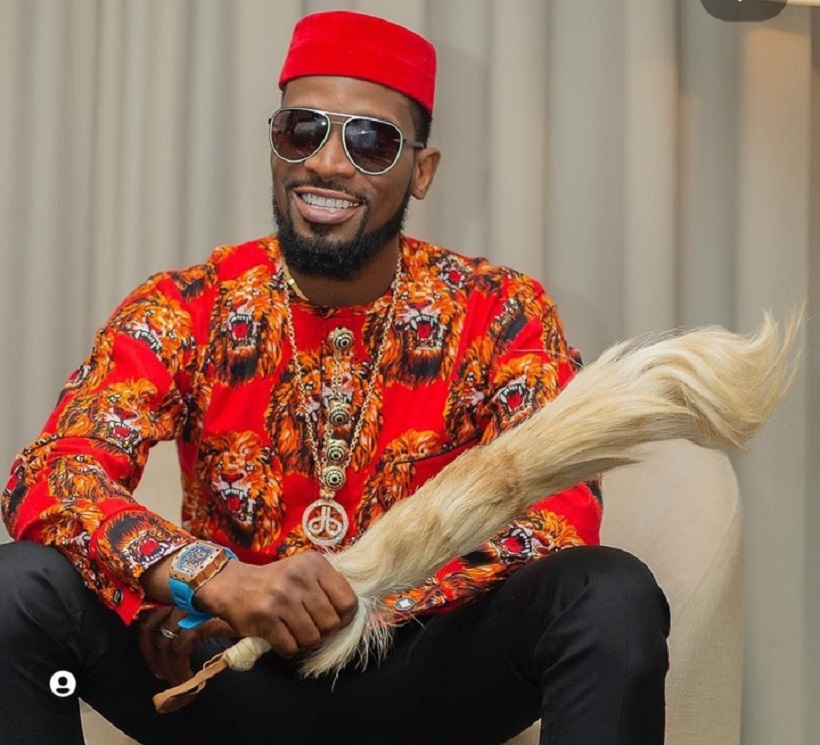 By Modupe Gbadeyanka
The Independent Corrupt Practices and Other Related Offences Commission (ICPC) has confirmed the arrest and detention of Mr Oladipo Daniel Oyebanjo, otherwise known by his stage name D'Banj, over an alleged diversion of funds for the N-Power programme.
On Wednesday, it was reported by Premium Times that the entertainer was in the custody of the agency over his link with the inclusion of ghost beneficiaries in the scheme designed by the administration of President Muhammadu Buhari in 2016 to reduce the unemployment rate in Nigeria.
In a statement issued today, ICPC said it began to investigate the musician after receiving "numerous petitions" from concerned persons, alleging D'Banj and some compromised government officials of embezzling "N-Power funds running into billions of naira following the approval and release of such funds to the beneficiaries by the federal government."
"Many N-Power beneficiaries had complained over the non-receipt of the monthly funds in spite of payment by the government," another part of the statement released this afternoon said.
According to the commission, it swung into action in line with its mandate of looking into matters of corruption in government initiatives.
"About 10 persons have been invited by the ICPC over the last few months in connection with the N-Power fraud and have been granted administrative bail after their detention.
"Several invitations to Mr Oladipo Daniel Oyebanjo to appear before a team of investigators (over the alleged N-Power funds fraud) were ignored and not honoured," it further said.
Recall that the N-Power scheme was established by Mr Buhari on June 8, 2016, to address the issues of youth unemployment and empowerment and help increase social development.
Latest News on Business Post