Survey Shows Nigerians Back Knowledge Sharing for Better Future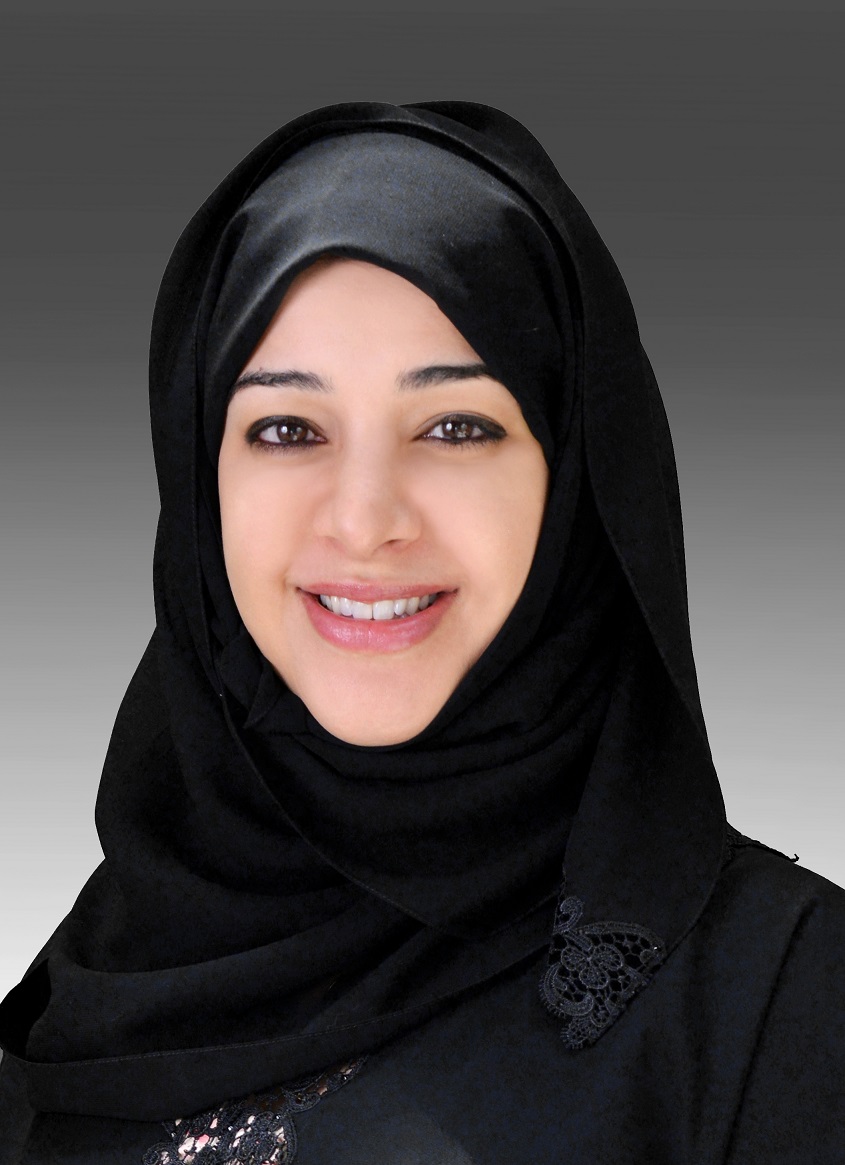 A new survey has revealed Nigerians believe collaboration and knowledge sharing are key tools to creating a better world future.
Commissioned by Expo 2020 Dubai, and conducted by YouGov, the Global Optimism Outlook Survey tracked people's priorities for the future, looking at sustainability, economic growth, technology, travel, and more.
More than 20,000 people across 23 countries were surveyed, broken down by geographic region, gender, employment, marital status, and income. Despite the breadth of diversity, it appears the majority of the world is closely aligned when it comes to the key issues facing the planet's future.
Unlocking future opportunity
According to the results, 80 per cent of Nigerians believe knowledge gathering, learning and access to education would be effective at unlocking opportunity in the future, followed by access to resources (77 per cent), and collaboration across national borders and cultures (76 per cent).
On nationwide economic development, 46 per cent and 45 per cent of respondents cited that access to education and knowledge is encouraging Nigeria's growth. The survey also revealed that 96 per cent believe that greater collaboration and communication between individuals and communities can help in shaping a better future.
Technology consistently appeared as having a role to play in future development and collaboration, with respondents saying they believe tech advancements will continue to build communities (96 per cent) and connect people globally (95 per cent).
Trade was also ranked highly among respondents. Seventy-four per cent said they would like to experience free trade for all, while 93 per cent said they were optimistic about the future of global trade.
Seventy-seven per cent of Nigerian business owners and entrepreneurs between the ages of 30-39 proved to be the most optimistic. This income and age group are keen to drive the country's sustainable sector in line with growing the economy, and believe this can be achieved if businesses across countries are allowed to trade freely.
Looking to the future
When asked about what they would most like to experience in the year 2050, sustainability was front of mind for Nigerians. Seventy-one per cent said carbon-free travel and universal clean energy transportation, followed by sustainable infrastructure and architecture (68 per cent).
Tech featured again, with 74 per cent, 61 per cent and 63 per cent saying they would like to experience high-tech solutions, cloud computing, big data and Artificial Intelligence (AI), and e-commerce respectively.
Her Excellency Reem Al Hashimy, UAE Minister of State for International Cooperation and Director General of Expo 2020 Dubai, said "In just over a year, Dubai and the UAE will be bringing the world together for the World Expo, in a spirit of collaboration, and creating an open global dialogue that allows us to look towards the future with renewed optimism."
"We developed the Global Optimism Outlook Survey to help us understand what the citizens of the world believe will shape a better future. People from around the world have spoken, and we are listening. The results show that we are more connected than we may believe. That dialogue, communication and collaboration are essential, and that we are united in our desire to create a happier, more inclusive, cleaner planet. Whether you're sitting in South America, China, or here in the UAE, we're connected in our passions for a better future" she added.
Global outlook
On a global level, the results highlight nine in 10 respondents believe that individuals and communities can shape the future through greater knowledge-sharing, communication, and collaboration.
Knowledge-sharing, learning, and greater access to education also stood out as dominant themes across all regions: Middle East (55 per cent), Western and Eastern Europe (61 per cent), Asia (61 per cent), North America (63 per cent), South America (68 per cent), and Africa (72 per cent).
Overall, South America (74 per cent) is the most optimistic region, followed by Africa (64 per cent), the Middle East (60 per cent), Asia (57 per cent), North America (50 per cent) and West/East Europe (50 per cent).
LG Polls: Ogun Imposes Movement Restriction
By Adedapo Adesanya
The Ogun State Government has announced a statewide restriction of movement between 7 am and 4 pm on Saturday, July 24, 2021, to allow for the conduct of local government elections.
The State Commissioner for Information and Strategy, Mr Abdulwaheed Odusile, said the restriction was at the instance of the Ogun State Independent Electoral Commission (OGSIEC), which is conducting the councilorship and chairmanship elections in all the 236 wards across the 20 local government areas in the state.
However, during the period of the restriction, voters will be free to move to their polling centres within their neighbourhood and cast their votes for the candidates of their choice.
The statement urged the electorate to be peaceful and avoid any act that could tarnish the hard-earned reputation of Ogun State as one of the most peaceful states in the country.
This is coming after the Lagos State Government restricted movement between 8 am and 3 pm on Saturday for the same purpose.
Mr Gbenga Omotoso, the Commissioner for Information and Strategy, had said in a statement Thursday that the restriction will enable the Lagos State Independent Electoral Commission (LASIEC) to conduct hitch-free elections across the 57 local government areas and local council development areas in the state.
"The restriction will facilitate the ease of movement of the electorate, election materials and LASIEC officials for the sanctity of the election, effective monitoring and enhanced security," Mr Omotoso said.
Everybody Needs PR—Yomi Badejo-Okusanya
By Aduragbemi Omiyale
The Group Managing Director of CMC Connect BCW, Mr Yomi Badejo-Okusanya (YBO), has emphasised the importance of Public Relations to organisations and individuals, saying everybody needs PR.
Mr Badejo-Okusanya, who doubles as the president of the African Public Relations Association (APPA), therefore, submitted that efforts should be made to have a better understanding of the profession, noting that PR is different from journalism but both work together to achieve great results.
He called on organisations, leaders, nations, policy and decision-makers to never overlook the value that PR brings to the table.
"Many still bear in mind that PR is only about press releases and organising events whilst those with an understanding of the weight PR professionals pull as a result of their expertise have yielded great results for themselves," he said.
Mr Badejo-Okusanya, while speaking on the first-ever World PR Day held on July 16, 2021, charged practitioners to push forward the agenda of PR in their daily dealings, stressing that "PR needs PR."
The APRA leader said the decision to set aside a day for PR and a unified global agenda was indeed a welcome development, stressing that, for the past 33 years, APPA has been able to gather PR Practitioners in Africa and recently across the globe under one roof to push forward the agenda of PR, the profession itself and discuss issues, trends and solutions to PR needs.
"I am delighted because this day speaks to the fact that our effort is yielding results in ways that will take the profession to the level where it belongs and better utilized by organisations, businesses, nations, brands, individuals, decision and policymakers.
"Truth is, everybody needs PR. It is part of our daily lives and PR is about telling a compelling story! This call for unity on a day such as this will bring about great opportunities and collaborations that will be beneficial to our profession in the long run," he said.
MIIVOC to Train FIRS Officials on FOI Act
By Modupe Gbadeyanka
A group known as the Media Initiative against Injustice, Violence and Corruption (MIIVOC) is taking steps to improve the knowledge of government officials in the implementation of the Freedom of Information (FOI) Act of 2011.
Already, it has concluded arrangements with the management of the Federal Inland Revenue Services (FIRS) to train key personnel on the provisions and application of the law.
"Knowledge and capacity on the FOI Act are still very low in the country. There is a need for training and retraining of representatives of public institutions on the provisions and applications of the Act.
"Poor understanding of the provisions of the FOI Act is one of the reasons for its poor implementation in Nigeria, particularly, among state actors," the Executive Director of MIIVOC, Mr Walter Duru, said.
"Section 13 of the FOI Act makes it mandatory for public institutions to ensure the provision of appropriate training for its officials on the public's right to access information or records held by the government or public institutions, as provided for in this Act," he added.
"Pursuant to section 13 of the FOI Act, the present management of FIRS approved the training for relevant officials of the Service on the FOI Act, with the view to ensuring increased compliance. The training is to be held on Thursday and Friday this week in Abuja," Mr Duru also stated.
The MIIVOC chief, who also chairs the board of the Freedom of Information Coalition, Nigeria called on other public institutions in the country to take steps towards enhancing the capacity of their officials through regular training and retraining on the provisions of the Act.
He also called on Nigerian citizens to take advantage of the FOI Act to hold governments at all levels accountable.
Mr Duru, an Assistant Professor of Communication and Multimedia Design at the American University of Nigeria, Yola is the leader of the non-state actors drive on FOI Implementation in Nigeria – Chairman of Freedom of Information Coalition in Nigeria.
Latest News on Business Post