5 Baby Websites To Help Expecting Nigerian Mothers
By Adeniyi Ogunfowoke
Having a baby can be an exasperating experience. So, it is important for you to seek knowledge especially if you are a Nigerian mother. With this online trend of Googling everything, expecting mothers have access to thousands of materials at your fingertips.
Hence, you have to be careful with the information you get online. And, you may have problems sieving the information. In order to prevent any confusion, Jumia Travel a list of authentic baby websites where soon-to-be Nigerian mothers can get information. It important to add that you must visit your doctor regardless of the information you get on these websites.
Babycenter
Babycenter is a well-known website to get all information about having a baby. It is platform that follows you at all pregnancy stages-prenatal, natal and postnatal. It is a website every Nigerian mother should visit as soon as the baby bump appear.
Parenting
Parenting is perfect for first time mothers. It offers you everything you need to know about being a parent. The website features information like early signs of pregnancy, common causes of miscarriages and many other relevant parenting ideas.
What To Expect
With What To Expect, you can track your pregnancy weekly, interact with expecting mothers and know what is happening to your baby. You can also download the pregnancy tracker app.
Contraction Master
You may not know about when your baby will be conceived but you will definitely get signs of contraction (which means labour is near). Contraction master is a website that helps pregnant mothers easily and accurately knows the time of labour contraction. This will ensure that you will be prepared! You can also download the Android or iPhone app.
Baby Connect
Want to keep track of the activities of your baby? Then you should check out the baby connect website or download the app. So, if you want to drop your baby with a nanny, you don't need to worry. You have to ensure that the nanny records her activities like feeding, changing diapers and the baby's mood temperature. You can even track the game the baby is playing. Anyone authorized to access this information can view it. Obviously, you have to ensure the nanny is trustworthy before handing her your baby.
Adeniyi Ogunfowoke is a PR Associate at Jumia Travel.
Plateau Starts IPV2 Immunisation Programme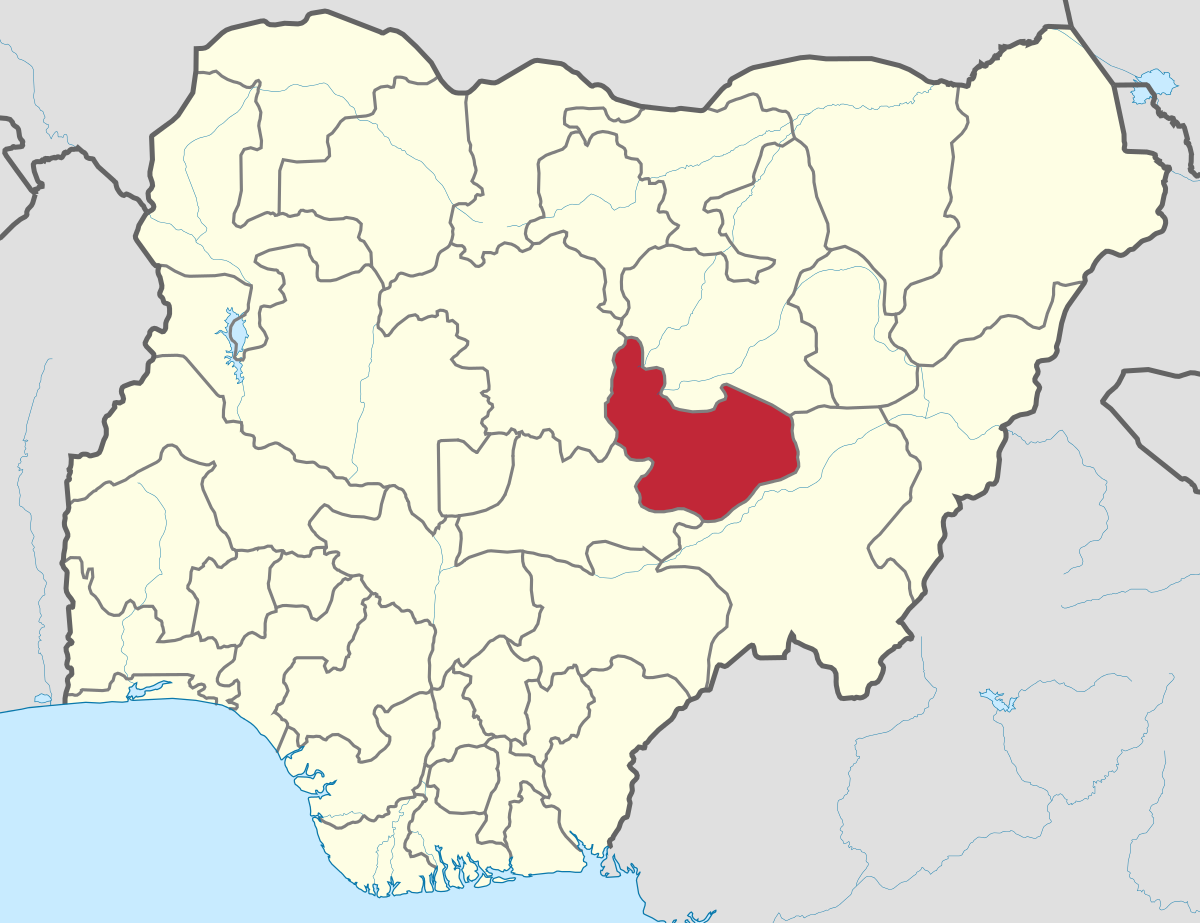 By Adedapo Adesanya
The Plateau State Government has launched immunisation of infants with the new Inactivated Polio Vaccine second dose (IPV2) against poliomyelitis and infant mortality.
The event, which kicked off on Wednesday, was unveiled by Dr Gabriel Adah, a Director from the Federal Primary Health Care Development Agency (PHCDA) and Dr Livinus Miapkwap, Executive Director, Plateau Primary Health Care Board (PHCB) at Epid Unit by former UTC.
Dr Adah described the commencement of the IPV2 immunisation programme as unique and timely, toward warding off any negative impact on the health of infants and the Nigerian society as a whole.
"The Nigerian government is introducing this IPV2 into the nation's routine immunisation schedule programme to ensure that our children are all well-protected against polio disease.
"Although Nigeria has been certified Polio free since August 2020, we don't want a resurgence of the disease, hence the introduction of the second dose (IPV2.)
"I can say it is part of what the World Health Organisation (WHO) called 'Polio End Game Strategy', toward ensuring that Nigeria maintains her level of certification," he explained.
According to him, "we are targeting children from age 0 – 23 months and expecting that all parents and guardians cooperate with the Government to ensure that our children, who are eligible are vaccinated appropriately."
He disclosed that one of the major causes of infants' mortality, besides malaria and diarrhoea, was polio disease, which he said, was why the government put up a renewed strategy to immunise the children with the vaccine at each stage.
Also speaking, Dr Miapkwap said Plateau State took the lead on kick-starting the introduction and application of the IPV2 immunisation vaccine on infants in the country, to save them from the sting of poliomyelitis.
Represented by Mr Izang Yakubu-Dauda, PHCB Director of disease Control and Immunisation, the Executive Director, said, "it is not out of place that we key into the programme as it is being said that prevention is better than cure."
He called on parents and guardians in the state to sensitise one another on the need for them to bring their children forward for the IPV2 vaccine.
"We want a society that is free of poliomyelitis disease which can lead to paralysis and inactive limbs.
"As a government, we don't want to see our children or citizens grow up with defects on their bodies," Dr Miapkwap said.
He thanked the federal government and donor agencies such as the WHO and United Nations Children's Fund (UNICEF) for ensuring that the citizens of Plateau enjoyed healthy living.
Egbulefu Pays Medical Bills of 10 Persons With Eye Defects
By Okechukwu Keshi Ukegbu
A US-based pharmacist and philanthropist, Mr Victor Chinedu Egbulefu, has offered succour to at least 10 persons with different eye defects such as cataracts, glaucoma, among others.
Egbelefu, through his foundation, Victor Chinedu Egbulefu Foundation, is paying the medicals bills of the patients who have commenced the requisite medical examinations to determine their treatment plans.
The optometrist undertaking the examinations at the Embassy Hospital, Aba, Dr Michael Okpe, told newsmen that the examinations would determine their treatment plan.
Earlier, the foundation had offered scholarship awards to four indigent students to cover their secondary and undergraduate studies.
One of them is a 12-year-old Okechukwu Daniel Chidiebube, who was offered a scholarship for his secondary education; Nduaguibe Ugochukwu Kindness who was offered a scholarship to study Mass Communication at the Cross River State University, Eberechi Esther Chinonyerem who was offered a scholarship to study Medicine & Surgery at the University of Benin, and Blessing Chinelo Ayeke, who received a scholarship to study Pharmacy at the University of Nigeria Nsukka (UNN).
Mr Egbulefu said that these gestures were prompted by his desire to give back to society and better the lots of the less-privileged, urging other well-meaning Nigerians to emulate him.
"I could have used these funds to build mansions or buy exotic cars. These are all about me but I seemed it necessary to better the lots of the less- privileged in the society," he said.
It will be recalled that the foundation recently offered free medical services to persons with health challenges such as diabetes, high blood pressure.
Nigeria to Get 4.8 million Doses of Vaccines from US Today
By Adedapo Adesanya
Nigeria will receive about 4.8 million doses of Moderna COVID-19 Vaccines on Monday, the National Primary Health Care Development Agency (NPHCDA) has disclosed.
The NPHCDA Executive Director/CEO, Mr Faisal Shuaib, in a memo in Abuja on Sunday, said the consignment is a donation from the United States of America government.
The expected shipment will be the largest of vaccines received since the nationwide COVID-19 vaccination campaign started in March this year.
Nigeria has run out of COVID-19 vaccines after an initial 4 million doses of AstraZeneca received from the COVAX facility were utilized three weeks ago.
This is coming barely after Presidential Steering Committee on COVID-19 (PSC) called for strict compliance to the COVID-19 protocols in the conduct of all political events in the country.
In a communique issued last Friday, the PSC Chairman and the Secretary to the Government of the Federation (SGF), Mr Boss Mustapha, said the call followed recent confirmation of more cases of the Delta variant of the virus in several states and the continued rising number of infections and hospitalization across the country.
He warned all political parties, state governments, Independent National Electoral Commission (INEC) and State Independent Electoral Commissions (SIECs) to avoid the spread of the virus amid political gatherings and ensure maximum public safety.
The latest data from the Nigeria Centre for Disease Control (NCDC) showed that Nigeria recorded 407 new cases of COVID-19 on Sunday as new infections continue to increase amid fears that the third wave of the pandemic has already hit the country.
The total number of cases in the country has risen to 174,315, with the new figure indicating a slight decrease from the 497 recorded a day earlier (Saturday).
The 407 new cases were recorded in 16 states and the Federal Capital Territory (FCT), with Lagos remaining the epicentre of the virus.
While the nation's commercial capital recorded 160 cases, Akwa-Ibom State came second with 75 new cases while Ondo recorded 51 cases.
Latest News on Business Post