My Encounter with a Nigerian Healthcare Professional
By Jerome-Mario Utomi
This piece stemmed from an unusual occurrence/event which glaringly did more than anything else to support the claim by well-meaning Nigerians that a healthcare professional does not feel bound to seriously observe basic standards of care or are generally unwilling to accept responsibility for their failure to deliver expected quality services.
It was an extract of a mental account on Saturday, November 6, 2021, at Ketu Lagos, where/when my son Pascal Onyinyechukukwu Utomi (now late) suffered a health crisis. To assist the innocent boy arrest the troubling reality, we (myself, the mother/my wife and a very good neighbour), went to one of the private hospitals in the neighbourhood. The hospital gate was firmly locked and understandable as it was dead in the night.
To get the needed attention, I thus pleaded: please help! Help!! Help!!! Emergency! Emergency!! Emergency!!! Some minutes later, one of the hospital's personnel walked but leisurely towards us. Without getting close to the gate or enquires what the situation was, he, to our astonishment initiated the following conversation;
It will cost you a certain amount to obtain the hospital card. I responded; no problem. He again fired; you need to pay another Naira as a deposit (this time around mentioning a bigger amount). Yet again, I responded, no problem. And the next statement he uttered was; can I have the money? Looking at the time, to meet this demand, I pleaded that he assists me with the hospital's account number to make the transfer or better still allow me to pay with my ATM card/POS as I do not have much cash on me.
At this point, I received what met the criteria of unimaginable and unexpected response!
Let's listen to him; we cannot accept transfer/POS at this time of the night. Besides, our Oga (boss) who will confirm the transaction alert/notification is not here and we don't have the power to wake him from his sleep.
So, can I pay cash tomorrow morning, I queried? No, he responded. Then, what is the way forward? We cannot help, he declared.
With this concluding statement and without consideration to the dying innocent boy, he slowly left us in the cold to our fate and walked back to the main building where he firmly locked the door.
We were left with no other option than to move to another hospital where he finally got admitted but the experience/services were not too different from the first.
Indeed, while the above accounts typify one out of millions of unavailability of quality services, failure of oversight and the impunity of healthcare professionals in both private and public healthcare sector in Nigeria, using the right to health as thematic focal points, there are ingrained reasons that render such development as not just a crisis but paint the public and private health operators in the country as both inefficient and culprits of poor health care providers.
First, the questions that are as important as the piece itself are; what has happened to the strengthened accountability mechanisms relevant to healthcare delivery in Nigeria? How can the nation ensure greater responsibility and accountability of healthcare facilities and professionals in the country? Which one should come first when considering treatment of patents, monetary gain or burning desire to save lives? If it is a desire to save lives, why are medical operators in the country so insensitive to the plights of Nigerians? Why are governments at all levels in Nigeria reputed for poor funding of the health sector?
Have medical professionals in the country forgotten that maximum/quality services provided with efficiency and under the cost-effective arrangement are more profitable than abnormal or counterfeit services as currently witnessed by Nigerians?
Also troubling is the fact that our nation's health institutions (both private and public) are still unmindful of the fact that serving the people is a serious responsibility and the people involved must abide by the code of conduct and strive to remain within certain limits. This goal should be achieved in an environment of positive and fair competition. They must provide Nigerians with the opportunity to access quality health services without falling prey to fake or any unlawful service or practices.
Talking about the right to health, it is worth mentioning that Nigeria voluntarily assumed obligations to respect, promote, protect and fulfil the right to health under major regional and international human rights instruments, including the African Charter on Human and People's Rights and the International Covenant on Economic, Social and Cultural Rights.
As noted elsewhere, by the Revised National Policy on Health (2004), "health and access to quality and affordable healthcare is a human right".
It declares further that "a high level of efficiency and accountability shall be maintained in the development and management of the national health system."
In its declaration of commitment, the policy asserts that "the people of this nation have the right to participate individually and collectively in the planning and implementation of their healthcare . . . this is not only their right but also their solemn duty."
So, why is it that these principles and values are yet to permeate the "development and management" of healthcare planning and delivery systems? It is a lamentable development that many healthcare professionals and institutions lack knowledge of the existence of the policy let alone the ideas, principles, targets and expectations that the policy embodies.
This is not the only concern about the nation's health sector. There are others that are more government-specific in outlook.
Take, as an illustration, Nigerians are particularly not happy that the capital flight lost to medical tourism in one year by Nigerians is huge enough to build a world-class hospital in this country that can attend to these needs, create employment, bring back the array of Nigerian medical specialists littered the world over and bring foreign earnings to our nation's coffers.
They are not happy that the same medical tourism which in 2017 alone kept our dear president away for about 150 days is left without anything dramatic done to redress or forestall such future occurrence.
And sadly, Nigerians will continue to 'cry' because they are tired of going through this state-sponsored human degradation.
It will, however, be of considerable significance to this discussion if the FG realizes that globally, there is no codified principle for lifting a nation from poverty to prosperity. All that is needed is for the FG to go the extra mile to accelerate economic development, social progress and get deeply committed to developing strategies that will guarantee the protection of lives and property of Nigerians while holding health workers (private and public) accountable for their professional misdeed.
Jerome-Mario Utomi, Programme Coordinator (Media and Public Policy), Social and Economic Justice Advocacy (SEJA), wrote from Lagos. He could be reached via jeromeutomi@yahoo.com or 08032725374.
HealthPlus Launches Digital Prescription Website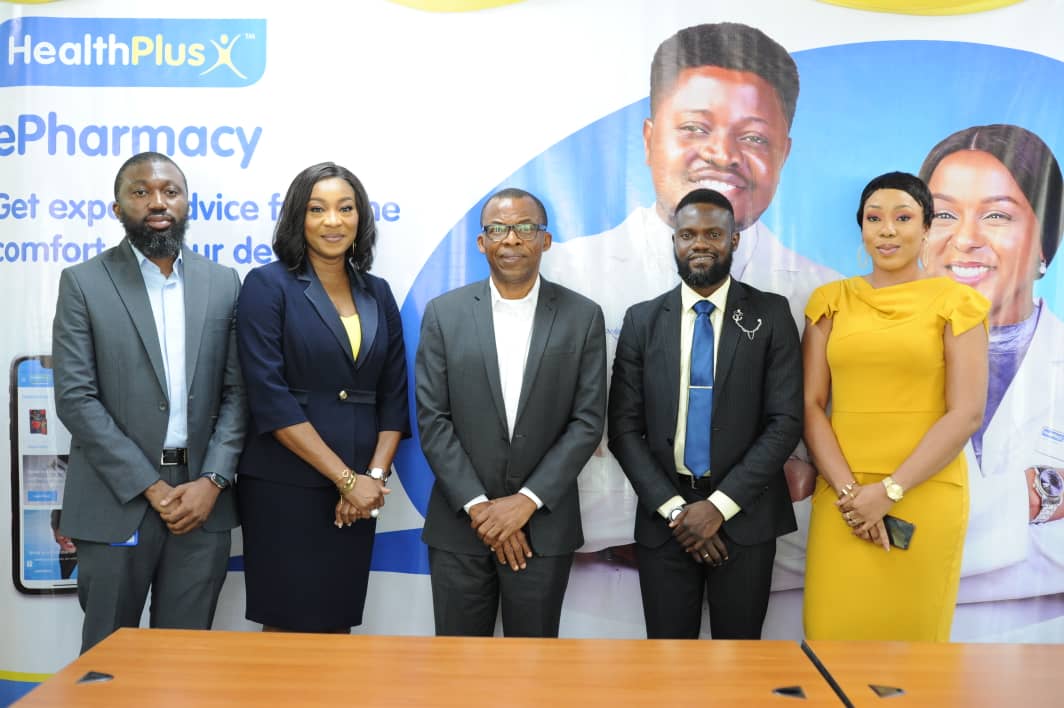 By Aduragbemi Omiyale
A game-changing application that will facilitate the interaction between patients (customers) and health-service providers nationwide has been launched by HealthPlus.
The first integrative pharmacy in Nigeria announced that it has introduced West Africa's first-ever ePharmacy and digital prescription website, https://www.healthplusnigeria.com and for a limited period, customers can access up to 10 per cent discount on selected items.
With this, patients located anywhere in the country and indeed anywhere in the world can get a prescription from a certified pharmacist and have the medicines delivered promptly.
This marks a big step in the democratization of health in Nigeria and provides unprecedented healthcare access for Nigerians in all geographical locations.
The HealthPlus ePharmacy is attributed to a rise in the number of internet consumers, increased access to web-based and online services, and the rising implementation of e-prescriptions in hospitals and other healthcare services.
With 108 million internet users in Nigeria and an estimated 120 million mobile phone holders, HealthPlus is now able to connect more Nigerians to qualified pharmacists and fast track the provision of efficient health care.
In a statement by the Chief Transformational Officer at the launch of this unique service, Mr Chidi Okoro, remarked that, "Pharmacists are the first point of care for many Nigerians and are critical to ensure access to essential drugs.
"The HealthPlus ePharmacy platform is following the mission to enhance access to wholesome medicines and good pharmacy care services. Customers can now access professional pharmacists online from the comfort of their homes using mobile devices."
Nigeria is also severely underserved in the aspect of pharmacy stores locations. Only 25 per cent of Nigeria's local governments have any sort of pharmacy. That means, 70 per cent of Nigeria's local government areas have no access to a pharmacist.
Mr Okoro pledged that, "HealthPlus will help bridge this gap. Furthermore, Nigeria has one of the lowest productivity rates in the world. This is due to absenteeism and inadequate health care. If more Nigerians have access to health and we take a more proactive approach, productivity will increase significantly.
"In keeping with its commitment to raise the standard of care, provide safe access to wholesome medications and reduce wait times, HealthPlus is utilizing the latest technology to consolidate the compendium of care and expand our vision to our customers' mobile devices."
Ernest Eguasa, CFO HealthPlus Limited added that "this is a very exciting offering that combines technology and the capabilities of fast-growing sector dynamics of Healthcare and e-commerce in synergy to deliver high-quality customer-centric customer patient care.
"It gives our customers a channel to conveniently get a wide array of their medical needs with the added benefit of One-on-One pharmaceutical consulting through our bespoke Chat with a Pharmacist functionality that ensures patients are getting exactly what they require for their optimum health."
Afsane Jetha, Managing Partner & CEO Alta Semper and HealthPlus's private equity partner stated that "Healthcare in Africa is at an inflexion point and has proven its ability to leapfrog traditional business models; it is becoming more consumer-focused and precision-driven. With this technology and platform, we are increasingly focused on preventative care and patients' well-being, in providing access at their fingertips and the last mile."
HealthPlus's commitment to superior quality at reasonable cost maintains the Company's vision to be West Africa's most trusted healthcare retail brand, Zachary Fond, Managing Director at Alta Semper also remarked, "HealthPlus is at the forefront of being able to respond to this industry evolution, given the strength of the Company's brand and its growing footprint nationally, we plan to dedicate further efforts to transformative initiatives aimed at integrating end-to-end healthcare services for our customers".
NPHCDA, WHO to Boost Disease Immunity in 13 High-Risk States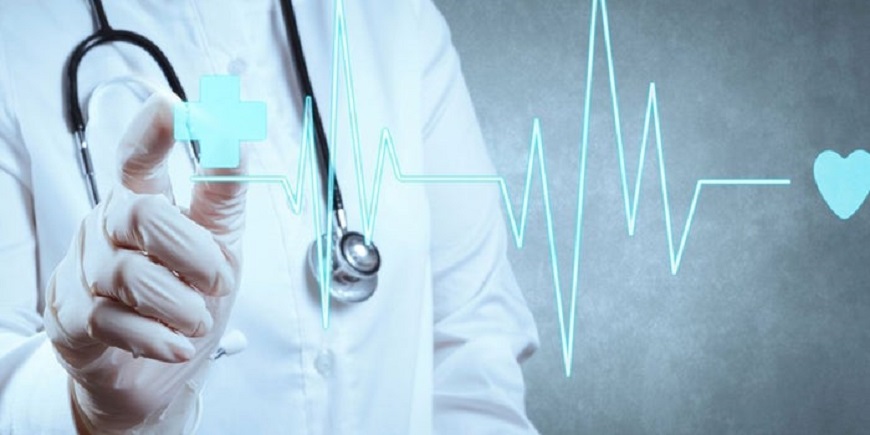 By Adedapo Adesanya
The National Primary Health Care and Development Agency (NPHCDA), World Health Organization (WHO), United Nations Children Fund (UNICEF), Gavi, the global vaccine alliance, and partners are working to boost population immunity against measles, meningitis, and yellow fever in 13 high-risk states in Nigeria.
Along this line, the Taraba State Government recently flagged off an integrated vaccination campaign to strengthen the immunization of residents against three vaccine-preventable diseases (VPD) – measles, meningitis and yellow fever. The campaign targets to reach over 4 million people in the state with the three antigens.
To launch the exercise at a ceremony in Jalingo, the state's capital, the Governor, Mr Darius Ishaku, urged eligible residents in the state to get vaccinated for protection against diseases.
He said "the integrated vaccination campaign from the 17 to 27 of November 2021 is the first of its kind in Nigeria because we will be administering three vaccines concurrently – yellow fever for persons, nine months to 44 years, measles 9 to 59 months and Meningitis (Men A) 7-8 years."
Calling for the continuous support of the leaders and partners, Mr Ishaku urged all community leaders to canvass their people to receive the vaccination to keep preventable diseases at bay in the state.
"Although Nigeria continues to experience an upsurge of some of these diseases, we are working assiduously and committed to bringing them to a bearable level. I appreciate the roles of our partners for the enormous support which is contributing to the successes recorded in this state," he said.
Meanwhile, the flag-off was performed simultaneously in Zing Local Government Area (LGA) of the state. The campaign will cover all the 167 political wards of the 16 LGAs and the Yangtu Special Development Area (SDA) for the benefit of women and other residents in the area.
At Zing LGA, the flag-off was attended by traditional and religious leaders, the Vice Chairman of the LGA, officials of the State Primary Health Care Development Agency (SPHCDA), and community members.
This year, Nigeria has recorded sporadic outbreaks of yellow fever, measles, and meningitis due to low routine immunization coverage
Buttressing the importance of the campaign in Zing, the Deputy Director SPHCDA, Mr Matthew Yudaba, urged the residents to get vaccinated as the state and partners are working effortlessly to keep them safe from vaccine-preventable diseases.
The integrated vaccination campaign started in Taraba state is part of the campaigns scheduled to hold in 12 other states. The campaigns target to reach more than 47 million people with lifesaving vaccines.
The other states to benefit are Abia, Bayelsa, Borno, Ebonyi, Imo, Kaduna, Kano, Katsina, Kebbi, Kwara, Sokoto, and Yobe. The exercise aims to attain high levels of population immunity by reaching/protecting children unreached by routine immunization services for measles and meningitis. It also serves to protect at-risk populations against yellow fever.
Measles, meningitis, and yellow fever are highly contagious viral diseases. The diseases remain the cause of death among young children and adults, despite the availability of safe and effective vaccines.
This year, Nigeria has recorded sporadic outbreaks of yellow fever, measles, and meningitis due to low routine immunization coverage. In addition, the country is within the meningitis belt, where the incidence rate for meningitis is very high, especially in the North.
As of November 11, 2021, Nigeria recorded 13 766 suspected measles cases with 9 135 confirmed. A total of 46 suspected cases of Cerebral Spinal meningitis were reported as of 4 November 2021. Also, on October 21, 2021, over 1600 suspected yellow fever cases with 40 confirmed cases have been recorded.
The yellow fever campaign is critical to achieving the Eliminate Yellow Fever Epidemics (EYE) strategy. The strategy steered by WHO, Gavi and UNICEF, seeks to protect at-risk populations, prevent international spread and contain outbreaks rapidly.
Commenting on the importance of the exercise, the WHO State Coordinator, Mr Ismali Farouk Umar said that these integrated campaigns (yellow fever, measles, and meningitis) are in line with Global and country strategies for measles, yellow fever, and meningitis control.
FG Tasks Firms to Emulate Airtel's Consistent Investments in Health Sector
By Modupe Gbadeyanka
Companies operating in Nigeria have been tasked by the federal government to emulate the consistent investments of Airtel Nigeria in the health sector.
The Minister of Health, Dr Osagie Ehanire, while speaking on Saturday in Lagos, stated that the telecommunications giant has deepened access to quality and affordable healthcare in Nigeria.
Mr Ehanire was in Lagos over the weekend for the commissioning and handover of the newly refurbished Ward-A building of the Lagos University Teaching Hospital (LUTH) in Idi- Araba, Lagos.
Airtel, through the investment of N200 million, transformed and modernised the building into a state-of-the-art medical facility and equipped it with cutting-edge connectivity technologies.
The Minister, who was impressed, disclosed that the project will engender access to improved medical care for Nigerians and will further increase the capacity of LUTH to deliver on its performance objectives.
He further disclosed that the efforts of Airtel align with the federal government's Next Level modernisation agenda for teaching hospitals to improve quality of care for Nigerians, thanking the company for offering support to LUTH and other government institutions during the peak of the COVID-19 pandemic.
"I would like to extend the appreciation of the Government to Airtel Nigeria for this excellent project, which, I am sure will improve the quality of medical care in LUTH.
"I am happy to note that Airtel Nigeria walked each step of the COVID-19 journey partnering with LUTH – a partnership which also saw the company donate 81 telephone lines to the hospital's Psychosocial and Emotional Support Group, which reached out to provide psychosocial support to patients and their families following COVID-19 diagnosis, and reached over 20,000 patients in the Lagos metropolis, with Airtime provided for months in each phone line," he stated.
Mr Osagie said the support of Airtel and other corporate organisations will help bridge the existing gap in the sector as well as deepen the quality of healthcare in the country.
In his remarks, the Chief Medical Director of LUTH, Professor Chris Bode, stated that, "At the height of the first wave of the pandemic outbreak in Lagos between May and June 2020, the fear of a possible upsurge requiring more bed-space for admissions was real.
"Airtel Nigeria rose to the occasion, offering to help LUTH rehabilitate Block A to operationalise another 111-bed capacity at a cost of over N200 million. Airtel Nigeria stripped the building from rooftop to floor-based and replaced it, plumbing and all," he stated.
"Our unreserved gratitude goes to Airtel Nigeria for this far-sighted good deed. If five Multinationals in Nigeria would do what your company has done for us yearly, life will be paradise on earth," he added.
In his response, the Group Chief Executive Officer and Managing Director, Airtel Africa Plc, said the inauguration of the renovated facility bears eloquent testimony to Airtel's drive to make a positive impact through sustainability, noting that the first pillar of Airtel's newly unveiled Sustainability programme is to ensure inclusion leveraging on world-class infrastructure as well as connectivity.
"I felicitate with LUTH and the entire Nigerian health ecosystem as this project signifies how 'little steps' can make a huge difference. I thank the leadership of LUTH for choosing to partner with us in positively impacting the lives of Nigerians, especially the underprivileged.
"At Airtel, our vision is to Transform Lives and to promote inclusion whether it is digital, financial, social or healthcare. This vision is at the heart of our newly launched sustainability framework," he said.
In his submission, the Chief Executive Officer and Managing Director, Airtel Nigeria, Mr Chemmenkotil Surendran, noted that Airtel is committed to transforming lives and fulfilling its promises.
"For us at Airtel, today also holds special significance because we have kept to our word and promise. Some months ago, we approached the Chief Medical Director of LUTH, Professor Chris Bode to make known our intention to partner with LUTH in delivering quality and affordable healthcare to Nigerians, especially the vulnerable, hard to reach and underprivileged.
"We later announced our intention to pledge N200 million to renovate and upgrade the technological architecture of the building. Today, I am glad to share that we have fully redeemed our pledge," he stated.
Latest News on Business Post