Nigeria, WHO, Gavi Move to Vaccinate 80% Nigerian Children by 2028
By Adedapo Adesanya
The Nigerian government, through the National Primary Healthcare Development Agency (NPHCDA), in collaboration with the World Health Organization (WHO) and its partners, including Gavi The vaccine alliance, is intensifying various strategies to optimise Big Catch-up campaign to improve vaccination coverage across the country.
In Nigeria, an estimated 6.2 million children missed receiving a single dose of their routine vaccines from 2019 to 2022 due to the COVID-19 pandemic.
Speaking at the recently concluded stakeholders' immunization meeting tagged Engagement with states on optimized outreach strategy, in Abuja, the Executive Secretary NPHCDA, Dr Faisal Shuaib, expressed optimism that with the trajectory, Nigeria has the willpower to cover 80 per cent of the targeted zero-dose population by 2028.
The goal is to reduce the number of zero-dose children in Nigeria by 15 per cent by 2024 and 80 per cent by the end of 2028 (the 2018 strategic document for 10 years).
Dr Shuaib stated that the workshop is important to strategize and adopt mechanisms that will ensure zero-dose and under-vaccinated children in Nigeria are being vaccinated.
He explained that with the caregivers having little or no understanding of the importance of taking their children to health facilities for vaccination, it has become crucial for the government to devise mechanisms to ensure no child is left behind.
"The meeting is critical for us to achieve the immunization target goal. The leadership from the national and states level have together agreed that there is a need for a paradigm shift in the way we get vaccines to children.
The workshop is to devise strategies to take vaccines to where the people live, especially to reach the children in the most difficult areas," he said.
Dr Shuaib also noted that some of the mechanisms to be adopted include: improving the leadership, building the capacity of the leaders, increasing monitoring routine immunization sessions and supervision, and improving accountability and integration of health activities to ensure encompassing health services.
Figures from the 2021 Multiple Indicator Cluster Survey (MICS) show that immunization coverage in Nigeria is still low. Data shows that at least 6.2 million children have never received or missed all their vaccines in the past five years.
The Big Catch-up provides the greatest opportunity to bring Nigeria back on track to achieving the targets for the Immunization Agenda 2030. This meeting is to support Nigeria in preparing to catch up with the 6.2 million children that did not receive any vaccine for the stipulated years.
THF Secures $50 for Innovative Healthcare Models in Africa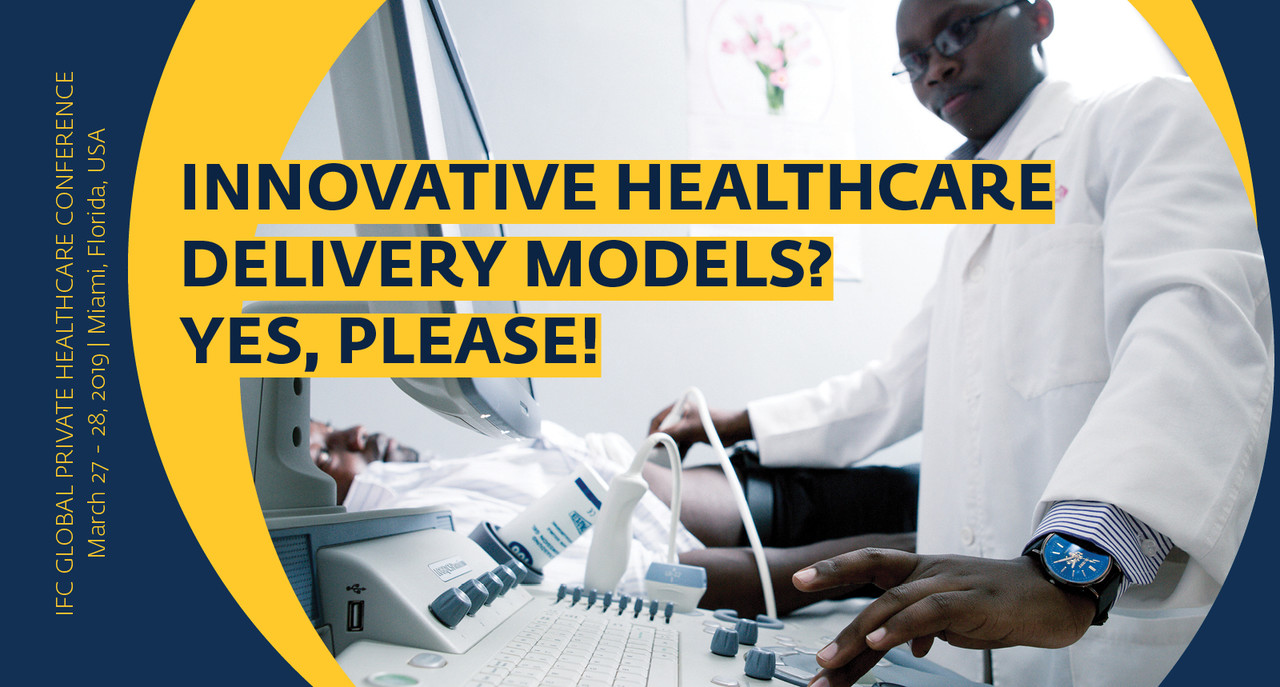 By Aduragbemi Omiyale
Funds worth $50 million have been secured by Transform Health Fund (THF) to create proven and innovative healthcare models in Africa.
It will involve building a resilient healthcare ecosystem that improves access, affordability, resilience, and quality of healthcare for low-income patients.
FSD Africa Investments, AfricInvest, Malaria No More, and Health Finance Coalition (HFC) provided the funds to achieve this goal.
They came together to address the critical healthcare financing gap in Africa, targeting three critical areas serving low-income patients: supply chain transformation, innovative care delivery, and digital innovation.
The investments to be made by THF, a blended-finance fund, will target countries across sub-Saharan Africa, focusing on East, Southern, and Francophone West Africa. These investments will address the acute need for quality and affordable healthcare across the continent.
THF's investment strategy explicitly targets health services for women as one of its main investment objectives. Some of its investments are constructed with a strong gender lens, targeting women-led businesses and serving increasing numbers of women.
"FSDAi is excited to announce its catalytic capital investment in the innovative THF fund. We are proud that our capital contribution to this tranche of the fund facilitated the participation of other commercial and corporate private sector investors.
"Partnering with AfricInvest, HFC and the additional fund participants to strengthen the African healthcare system, particularly in a time of environmental stress and unpredictable climate events, is a high priority for FSDAi," the Chief Investment Officer at FSD Africa Investments, Ms Anne Marie Chidzero, said.
Also commenting, the Head of the Private Sector and Capital Markets Department at FCDO, Louise Walker, said, "The UK is excited with FSDAi to be a catalytic investor in the Transform Health Fund.
"This innovative partnership brings together concessional and private finance, which will mobilise more capital, critical to making healthcare more accessible to and more affordable for low-income patients across the continent."
UK Gives Nigeria £2m to Strengthen Health Workforce
By Adedapo Adesanya
The United Kingdom has committed £2 million in grants to support Nigeria in strengthening her health workforce in the vision of achieving Universal Health Coverage.
The grant will cover two years to support the Nigerian government in optimizing the health workforce's performance, quality, and impact through evidence-informed policies and strategies.
It is part of a larger UK support plan to boost and support healthcare staff recruitment and retention in three African countries – Kenya, Nigeria, and Ghana.
In a statement, the British High Commissioner to Nigeria, Mr Richard Montgomery, said, "A skilled, well-motivated and adequate health workforce is critical for Nigeria to #EndPreventableDeaths and build resilience against global threats.
"This UK International Development funding aligns with the Nigerian health workforce strategic plan and will help the country upskill its workers and improve health outcomes in the long run."
The 2-year HRH project aims to support the government at federal and state levels and support regulatory bodies, professional associations, and other key stakeholders to develop transformative strategies for scaling up the quantity and quality of health workers, including competency-based curricula development and reviews.
It was announced that it will help to align investment in HRH with the current and future needs of the population and health systems; strengthen the capacity of institutions, including regulatory bodies, for effective public policy stewardship, leadership, and governance, optimize health workers' retention, equitable distribution, and performance and strengthen the management of Health workforce data for monitoring and accountability. The project will implement interventions in Nigeria.
The project will draw on the technical capacity of the World Health Organisation (WHO) to strengthen health systems, including experience in implementing similar projects with appreciable results in the past.
Implementation at state levels, focusing on six states of Cross River, Enugu, Jigawa, Kaduna, Kano, and Lagos, will build on the presence and technical support being provided to state governments through the 37 WHO sub-national offices in Nigeria.
"The strength of every health system reflects the capacity and adequacy of its health workforce, which are necessary to deliver quality services to address population health needs," says Dr Walter Kazadi Mulombo, WHO Representative in Nigeria.
"Through the UK government's generous support through WHO, we will deploy the technical support from the three levels of the organization to support the development of evidence-based policies and strategies, capacity building and management for improved planning and management of Nigeria's health workforce".
Helium Gets $30m to Spread Healthcare Finance Offering
By Adedapo Adesanya
Helium Health, a Nigerian healthtech company, has raised a fresh $30 million to expand the reach of its fintech product, HeliumCredit.
The company, which provides Software-as-a-service (SaaS) tools, financing, and insights to healthcare providers and public health organizations, will use the latest injection to drive growth in some of its expanding verticals.
The round was led by AXA IM Alts with participation from Capria Ventures, Angaza Capital, Anne Wojcicki (Founder of 23&Me), and Flatworld Partners. Existing investors Global Ventures, Tencent, Ohara Pharmaceuticals, LCY Group, WTI, and AAIC also participated in the round.
This is the first of its kind since the healthtech company secured a $10 million Series A in 2020 and 18 months following a rare Africa-GCC deal involving UAE-based healthcare provider-patient interaction platform Meddy.
"We believe in a future where good healthcare is a reality for all Africans, not just the few. We are deeply committed to supporting both private healthcare providers and public health stakeholders with finance, technology, and data to achieve that vision. We are delighted to have such seasoned healthcare investors accompany us on our journey," Mr Adegoke Olubisi, the CEO and co-founder of the company, said.
In this growth phase, Helium Health also looks to deepen its collaborations within the public health and global health communities, another core focus of its work. Global health funders contribute about 15 per cent of total health expenditure in sub-Saharan Africa and play a critical role in tackling the continent's leading causes of death, such as HIV/AIDS, malaria, tuberculosis, and maternal and child mortality.
On the part of the investors, Mr Jonathan Dean, Head of Impact Investing at AXA IM Alts, said, "We are delighted to invest, through AXA IM Alts' impact investing strategies, in Helium Health's mission of providing digital solutions to improve the quality and efficacy of health services in resource-constrained environments, whilst also directly equipping health sector enterprises with affordable financial services."
"This investment directly contributes to AXA IM Alts' broader impact goals of improving financial inclusion and reducing inequalities globally," he added.
"We have seen first-hand the evolution of Helium Health over the years. The leadership team deeply understands Africa's healthcare sector and knows how to build products that meet its nuanced needs," added Mr Noor Sweid, Managing Partner, Global Ventures.
Launched in 2020, HeliumCredit has extended more than $3.5 million in credit to over 200 healthcare facilities in Nigeria, including hospitals, clinics, pharmacies, and diagnostics centres, which have used the loans to purchase medical equipment, medications in bulk and expand their locations. With easier access to credit, healthcare providers can increase patient retention, increase revenues, and improve the quality of care.
Helium Health will also launch HeliumCredit in Kenya this year, increasing its lending portfolio to 1,000 healthcare facilities by 2024 in partnership with the US International Development Finance Corporation (DFC).
Helium Health aims to be the leading technology partner for public health entities by supporting and implementing their programs and strategies in Africa. Helium Health has received funding from organizations such as the Bill & Melinda Gates Foundation and MSD for Mothers to execute projects under their maternal health program strategies in the past year.
The company will also continue to scale its SaaS suite for healthcare providers through HeliumOS, its Electronic Medical Records and Hospital Management Information System (EMR/HMIS) solution. HeliumOS helps health facilities of any size or specialty run their operations more efficiently, increase revenues, and improve healthcare delivery.
Latest News on Business Post