NPHCDA Assures Nigerians Safety of COVID-19 Vaccine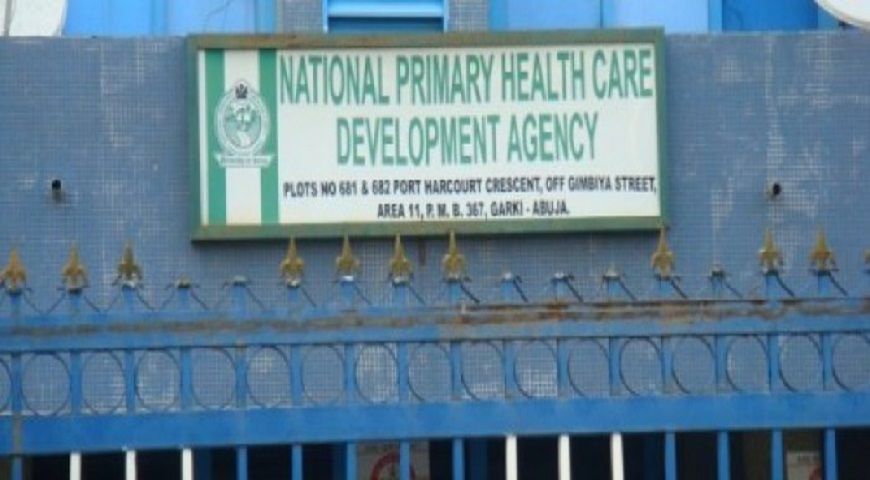 By Ahmed Rahma
Nigerians do not need to fret over the safety and effectiveness of any COVID-19 vaccine brought into the country by the federal government.
According to the National Primary Health Care Development Agency (NPHCDA), no vaccine can be administered on citizens of the country without first being certified safe and effective by the relevant agencies.
The Executive Secretary of NPHCDA, Dr Faisal Shuaib, while speaking at a national sensitisation programme on COVID-19 vaccines for Muslim scholars and Imams in Nigeria in Abuja, said the National Agency for Food and Drug Administration and Control (NAFDAC), the regulatory agency meant to certify the safe use of the vaccines, would be involved in the process.
"I want to assure you that no vaccine will be brought to Nigeria unless it has been certified safe and effective for use.
"We are working with NAFDAC, the regulatory agency that will certify these vaccines are safe.
"We will rather have no vaccine in Nigeria than to bring a bad vaccine to Nigeria," the health expert said.
According to the executive secretary, the agency is working with both Muslim and Christian faithful through the processes of receiving and delivering the vaccines to the communities.
"The NSCIA will be with us just like we have our Christian brothers also with us in all conversations around the vaccine," he said.
The agency, Mr Shuaib said, was working hard to make sure that it effectively communicated on how the vaccine works and why people should take it.
"We also want to listen to the concerns of Nigeria, understand what those concerns are and help them get a better understanding of how the vaccine works," he said.
Earlier, the Sultan of Sokoto, Mr Muhammadu Sa'ad Abubakar, who reiterated that COVID-19 was real, urged Nigerians to abide by all the established protocols to avoid contracting the virus.
The Sultan, who is also the President-General of the Nigerian Supreme Council for Islamic Affairs (NSCIA), urged Muslim scholars and Imams to intensify efforts at educating their followers.
According to him, followers are to be educated on the risk factors associated with COVID-19 and the importance of accepting the vaccine.
The programme, organised by NSCIA, had in attendance the Emir of Keffi, Dr Shehu Yamusa III and the Etsu Nupe, Alhaji Yahaya Abubakar.
The FCT Minister, Mr Muhammad Bello, represented by Dr Mohammed Kawu, acting Secretary, FCT Health and Human Services Secretariat was also present.
Helium Gets $30m to Spread Healthcare Finance Offering
By Adedapo Adesanya
Helium Health, a Nigerian healthtech company, has raised a fresh $30 million to expand the reach of its fintech product, HeliumCredit.
The company, which provides Software-as-a-service (SaaS) tools, financing, and insights to healthcare providers and public health organizations, will use the latest injection to drive growth in some of its expanding verticals.
The round was led by AXA IM Alts with participation from Capria Ventures, Angaza Capital, Anne Wojcicki (Founder of 23&Me), and Flatworld Partners. Existing investors Global Ventures, Tencent, Ohara Pharmaceuticals, LCY Group, WTI, and AAIC also participated in the round.
This is the first of its kind since the healthtech company secured a $10 million Series A in 2020 and 18 months following a rare Africa-GCC deal involving UAE-based healthcare provider-patient interaction platform Meddy.
"We believe in a future where good healthcare is a reality for all Africans, not just the few. We are deeply committed to supporting both private healthcare providers and public health stakeholders with finance, technology, and data to achieve that vision. We are delighted to have such seasoned healthcare investors accompany us on our journey," Mr Adegoke Olubisi, the CEO and co-founder of the company, said.
In this growth phase, Helium Health also looks to deepen its collaborations within the public health and global health communities, another core focus of its work. Global health funders contribute about 15 per cent of total health expenditure in sub-Saharan Africa and play a critical role in tackling the continent's leading causes of death, such as HIV/AIDS, malaria, tuberculosis, and maternal and child mortality.
On the part of the investors, Mr Jonathan Dean, Head of Impact Investing at AXA IM Alts, said, "We are delighted to invest, through AXA IM Alts' impact investing strategies, in Helium Health's mission of providing digital solutions to improve the quality and efficacy of health services in resource-constrained environments, whilst also directly equipping health sector enterprises with affordable financial services."
"This investment directly contributes to AXA IM Alts' broader impact goals of improving financial inclusion and reducing inequalities globally," he added.
"We have seen first-hand the evolution of Helium Health over the years. The leadership team deeply understands Africa's healthcare sector and knows how to build products that meet its nuanced needs," added Mr Noor Sweid, Managing Partner, Global Ventures.
Launched in 2020, HeliumCredit has extended more than $3.5 million in credit to over 200 healthcare facilities in Nigeria, including hospitals, clinics, pharmacies, and diagnostics centres, which have used the loans to purchase medical equipment, medications in bulk and expand their locations. With easier access to credit, healthcare providers can increase patient retention, increase revenues, and improve the quality of care.
Helium Health will also launch HeliumCredit in Kenya this year, increasing its lending portfolio to 1,000 healthcare facilities by 2024 in partnership with the US International Development Finance Corporation (DFC).
Helium Health aims to be the leading technology partner for public health entities by supporting and implementing their programs and strategies in Africa. Helium Health has received funding from organizations such as the Bill & Melinda Gates Foundation and MSD for Mothers to execute projects under their maternal health program strategies in the past year.
The company will also continue to scale its SaaS suite for healthcare providers through HeliumOS, its Electronic Medical Records and Hospital Management Information System (EMR/HMIS) solution. HeliumOS helps health facilities of any size or specialty run their operations more efficiently, increase revenues, and improve healthcare delivery.
HealthXP Unveils App to Revolutionise Healthcare Delivery in Africa
By Adedapo Adesanya
HealthXP Limited, a healthcare technology firm, has introduced a groundbreaking application, myhealthXP, aimed at addressing the healthcare delivery crisis in Africa.
With numerous challenges facing the sector, including brain drain, poor infrastructure, lack of funding, inadequate access to healthcare facilities, and the mismanagement of health records, myhealthXP offers a seamless and innovative approach to healthcare delivery in Africa.
myhealthXP is an on-demand healthcare collaboration platform designed to connect individuals with highly qualified and verified doctors, laboratories, pharmacies, and caregivers. It facilitates efficient and convenient access to quality medical attention regardless of location. Through myhealthXP, Africans can access quality and affordable healthcare at their fingertips.
During the launch event held on May 25, the Keynote Speaker, Mr Eromosele Omomhenle, a Board Member of HealthXP Limited, highlighted the gaps in healthcare delivery and emphasized the role of technology as the future solution.
He emphasized the significant number of medical doctors who have migrated to the United Kingdom, thereby leaving a scarcity of licensed practitioners in Africa.
Similarly, Dr Daniel Omomhenle, a co-founder at HealthXP, expressed the potential for African medical professionals based abroad to leverage myhealthXP in giving back to their society by contributing their expertise to the African healthcare system.
HealthXP's co-founder, Dr Kayode Ogunleye, stated, "Our aim is to use technology to bridge the gaps in the healthcare sector across Africa. We empower patients to take control of their health records, fostering collaboration between healthcare providers and patients.
"This is the path towards recovery and improved health for our nation. With technology, Africa will not miss the IT revolution, and myhealthXP aims to be at the forefront of this progress, benefiting Nigerians and Africa as a whole."
Describing the innovation as the "democratization of healthcare," Mr Seni Williams, Non-Executive Director, NPL Nigeria, emphasized the importance of patients' control over their health records.
He highlighted the significance of myhealthXP in enabling patients to have total control of their medical information and share it securely with professionals worldwide.
On his part, Mr Israel Ayodele, Head of Product at HealthXP Limited, assured users of the app's robust security measures and data protection protocols. "We prioritize the security and privacy of your data through end-to-end encryption, strong authentication, secure data storage, regulatory compliance, and user-controlled data sharing. Our commitment to continuously enhance our security measures ensures a safe and trusted environment for your information."
Closing the event, Ms Comfort Olatunde, Director of Product Marketing, shared her personal experience with Nigeria's healthcare system, underscoring the need for improved solutions.
She emphasized the user-friendliness of the myhealthXP app, which is now available for iOS users on the Apple Store and Android users on the Google Play Store in select African countries, as well as the US and UK. Comfort reassured users that HealthXP had implemented a thorough verification process for healthcare practitioners, ensuring their qualifications are up to standard. Additionally, plans are underway to expand myhealthXP into other countries across Africa.
AI Can Help Transform African Blood Donations—BetaLife CEO
By Adedapo Adesanya
The rise of artificial intelligence and its revolutionary impact on African business, society, and culture led discussions on the final day (June 2) of GITEX Africa 2023 in Morocco.
Experts from across the globe gathered to debate and advance the transformational new tech that's now the focal point of worldwide debate.
Speaking at the event, Mr Mubarak Ayanniyi, the 21-year-old founder and CEO of BetaLife, a Nigerian health startup, noted that AI-powered health-tech solutions are helping to transform African blood donations.
BetaLife is a cloud-based AI-powered platform that connects hospitals and blood banks using advanced algorithms, ensuring the efficient flow of lifesaving blood products to needy patients.
The company's CEO said the greatest advantage of Betalife is its ability to analyse copious data via an AI-powered algorithm that accurately predicts when, where, and in what amounts of blood donations are required, thereby directing resources and allocating donations when needed, ultimately saving countless lives.
"BetaLife has revolutionised how blood donations are managed in Africa", said Mr Ayanniyi. "Instead of relying on manual processes, hospitals and blood banks are now using BetaLife to predict when and where blood donations are needed most.
"This has led to more efficient distribution of blood products, reducing waste and ensuring that those who need it most receive the lifesaving treatment they require," he added.
Speaking on another panel discussion, Mr Simon See, the Global Head of Nvidia AI Technology Centre in Singapore, said with the right investments and policies, AI can help Africa to achieve its development goals and improve the lives of its people.
"In Africa, the demand for AI skills is expected to grow by 36 per cent between 2020 and 2025," said Mr See, whose American-headquartered Nvidia makes specialist AI chips, with a market value that briefly surpassed $1 trillion this week.
"This growth is driven by the continent's young population and its investments in start-ups and innovation. The growth of AI is creating new jobs in Africa, as companies look to hire experts to help them develop and implement AI-powered products and services."
GITEX Africa, which concludes today in the Red City of Marrakech, gathered thousands of attendees from 120 countries over its three-day run, all looking to network and develop meaningful business connections with the 900 exhibiting companies and start-ups across 10 halls and 45,000sqm of exhibition expanse.
AI and its far-reaching multisectoral impact were also evident on the exhibition floor, with many exhibitors showcasing how the AI boom is turbocharging waves of innovation across industries, from education and agriculture to transport, retail, energy, or logistics.
Latest News on Business Post