Protein Deficiency: A Blight On Modern Healthcare
By Reginald Onabu
Modern medicine has made giant strides in the last 50 years. There has been appreciable progress in the evolution of healthcare and contemporary medical science. Today, the world is a much better place, in that regard.
New technologies and research are helping to produce drugs and medicines to improve treatments, cures and solutions. Several illnesses and diseases that were formerly thought to be incurable such as poliomyelitis, arthritis and bronchitis, are now almost treatable, or at least better managed.
Advances in modern medicine have developed to the point where doctors can perform virtual surgeries in different locations (without being physically present), use laser beams to correct eyesight, and create vaccines for viruses.
Whereas modern healthcare has truly impacted the lives of people positively, one issue that still presents a challenge is malnutrition. Malnutrition, according to the World Health Organization (WHO), refers to deficiencies, excesses or imbalances in a person's intake of energy or nutrients.
Protein deficiency, a type of malnutrition, is the absence, or serious inadequacy, of protein and amino acids in the human body. A continuous intake of a poor diet, or foods devoid of protein, will lead to an overall decrease of protein nutrients in the body, causing malnutrition.
Protein deficiency is rampant in Nigeria, affecting millions of people, including children. Reports from the WHO indicate that malnutrition is the main cause of over 45 per cent of child deaths.
Additional reports from the United Nations International Children's Emergency Fund (UNICEF) and the Global Strategy For Infant and Young Child Feeding, have shown that one-third of children under five, in developing countries, are estimated to be stunted as a consequence of poor feeding and malnutrition.
Proteins are nutrients the body requires to function properly. Without proteins, the body can't carry out its metabolic activities, as there will be no development and tissue repairs. Protein deficiency is the consequence of primary malnutrition, as it impedes the growth of infants and children.
Protein deficiency is strongly associated with ill health, both as a cause and as a consequence. People who are protein deficient are more susceptible to diseases and infections, due to a weakened immune system, and tend to take longer to recover from incidents of illness. Long episodes of sickness, can also result in protein deficiency, as individuals tend to eat and drink less when they are ill.
Individuals from the lower socio-economic classes (SECs) are more likely to be malnourished in any given country. A recent report, the Nigeria Protein Deficiency Survey Report showed that the bulk of individuals who are protein deficient are from the lower socio-economic classes. It also indicated that protein intake among Nigerians is generally insufficient.
This is as a result of food insecurity and lack of access to protein-rich foods. There are too many people with not enough to feed on. An increased incidence of protein deficiency also arises when the cost of protein foods is relatively high.
If an average Nigerian cannot afford protein foods within their means, the next alternative becomes any affordable food choice- which may not contain any, or enough, protein.
Protein deficiency can lead to kwashiorkor (hair loss, and a swollen stomach), marasmus (severe undernourishment, causing significant weight loss), hepatomegaly (abnormal enlargement of the liver) and even oedema (fluid retention in the hands and joints).
Invariably, pregnant women and children are at the greatest risk of being protein deficient. This is not only as a result of low dietary intake but also from higher physiological requirements; as pregnancy and childhood development often increase demand for specific nutrients, vitamins and minerals.
Protein deficiency in children may lead to stunting, fatigue and diverse ailments as a result of reduced immune function. Childhood stunting is a situation where undernutrition has left a child too short for his or her age. It is also commonly associated with reduced appetite, developmental regression (no growth) and low levels of physical activity.
Evidently, protein deficiency is a blight on any community or society, aiming to achieve a natural, healthy life for its citizens
Governments and all stakeholders in the health and nutrition sectors have a role to play in dealing with protein deficiency in all its forms. The communities need to be sensitized on protein deficiency and its causes, and proper establishment of medical centres must be carried out nationwide to educate the masses.
To alleviate protein deficiency, and to truly achieve good health, Nigeria must awaken from its slumber and begin to take drastic measures to curtail this lingering challenge.
Nigeria to Get 3.92m Extra COVID-19 Vaccine Doses
By Adedapo Adesanya
As the country starts its second phase of coronavirus vaccination, Nigeria is set to receive 3.92 million extra doses of the Oxford/AstraZeneca vaccine latest in early August.
This was disclosed by the Executive Director of the National Primary Health Care Development Agency (NPHCDA), Dr Faisal Shuaib, at the briefing to update Nigerians on the status of COVID-19 vaccination.
Although an exact date that the country will take delivery of the vaccine was not given, he confirmed that, "We now have information that Nigeria will get 3.92 million doses of Oxford/AstraZeneca by end of July or early August."
"As we receive additional information on the exact dates in August, we will provide an update regarding timelines and details of this," he added.
The NPHCDA boss noted that the agency has held town halls in the North Central and North East regions of the country, stating that while efforts to ensure the supply of safe and effective COVID-19 vaccines were ongoing, the Presidential Steering Committee (PSC) would hold its planned meeting with stakeholders in the south-south region and the larger communities on COVID-19 vaccination on the course of the week.
Mr Shuaib stressed that the NPHCDA was fully committed to going to communities to discuss directly its vaccine effort, the importance of staying safe and protected against COVID-19, and answering the questions people have.
"We have been really grateful for the high levels of participation and interest in these events. We are confident that through continued awareness-raising, we will be able to keep communities safe and healthy," he said.
The head of NPHCDA raised an alarm that there has been a rise in COVID-19 cases in several African countries recently and called on all Nigerians to continue to take precautions to prevent the spread of the disease.
According to him, wearing a face-covering over the nose and mouth in public spaces can save lives, pointing out that a curfew remains in place from midnight until 4 a.m. every day.
Mr Shuaib added, "Indoor gatherings must be limited to 50 people, and are only permitted if all attendees abide by social distancing and wear face masks.
"And the government has introduced restrictions on incoming travel from high-risk countries and quarantine requirements to keep Nigerians safe. With a virus like COVID-19, we each must do our part to keep our communities safe."
Like other African countries, Nigeria is struggling with a lack of supply and inadequate healthcare infrastructure for a rapid mass rollout.
Another factor is vaccine hesitancy rooted in misinformation and falsehood.
The World Health Organisation (WHO) said last week that about 90 per cent of African countries would miss a September target to vaccinate at least 10 per cent of their populations.
As of Tuesday, Nigeria had 167,078 confirmed cases of COVID-19 and 2,117 deaths. Experts say those figures probably understate the extent of the outbreak, given low testing rates.
Natural Treatments For Erectile Dysfunction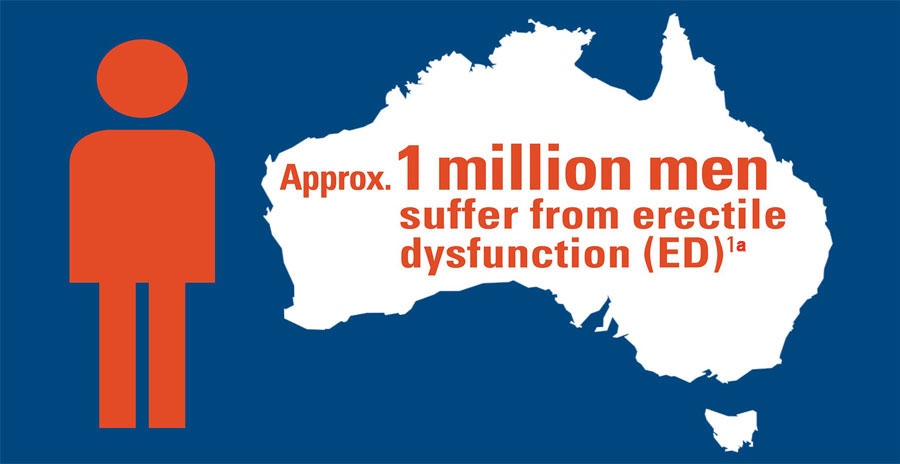 Also known as impotence, erectile dysfunction is a medical condition that causes men to not be able to get or keep a strong enough erection in order to be able to perform sexually.
Other symptoms of the condition include diminished sexual libido. Although these things are common from time to time in most men, where it happens continuously for weeks or months, this is when it is erectile dysfunction.
When visiting your doctor about erectile dysfunction, it is likely that they will offer you treatment in the form of penile implants, penis pumps, surgery, and oral medication in order to find a solution to the problem.
However, some men prefer to go down the route of trying more natural remedies first to try and tackle their problems in the bedroom department.
Acupuncture
Although the evidence is not quite a clear cut, it is believed that the practice of inserting needles into the body can help you to not only get a strong erection but also bring back your desire to want to have sex in the first place. Providing that the practitioner is fully trained and licensed, the risk of receiving acupuncture is very low.
Rhodiola Rosea
This is a flowering plant that occurs naturally across the arctic areas of North America, Asia, and Europe and has been shown to be helpful for the treatment of erectile dysfunction.
In scientific studies, it was responsible for male participants having a much greater sexual function. In addition to this, the herb can also reduce fatigue and improve energy levels. However, more research is required in order to fully understand how it works and if long term use is safe.
Lifestyle Change
Making simple but permanent changes to your lifestyle can actually seriously impact how severely erectile dysfunction impacts you. This includes doing things such as losing weight and exercise more often.
Limiting the amount of alcohol that you drink and the number of cigarettes that you smoke also has an impact. There are also certain foods, such as pistachios and cocoa, which are great for boosting your sexual performance.
Yohimbe
A supplement that is an extract from a specific tree found in Africa, Yohimbe has shown positive signs in improving men's sexual performance.
However, because of the possible side effects that there may be from its use, you will struggle to find it as a recommendation for erectile dysfunction.
Some of the side effects include tremor, irritability, increased heart rate and increased blood pressure. For these reasons, it is important to check with your doctor before using it.
Panax Ginseng
Known as the herbal form of viagra, Panax ginseng comes backed up with lots of good research about its ability to help those men who suffer from erectile dysfunction.
The herb is most effective for those men who have metabolic syndrome and a high number of lipids within their blood.
Additionally, it is also good for improving lung function and increasing blood flow, meaning that it is useful for other diseases.
13 Nigerian Medical Students Celebrate Securing US Residencies
No fewer than 13 Nigerian medical students from St. George's University (SGU) School of Medicine in Grenada have been appointed to begin their residency positions at prestigious US medical hospitals and health centres this summer. The students will make an undeniable impact on healthcare.
St. George's University, the premier choice in Caribbean medical schools, has evolved into a top centre of international education, contributing over 18,000 physicians to the global physician workforce, with students, graduates, and faculty from over 150 countries. SGU graduates have practised in every state in the US, as well as in more than 50 countries, including Nigeria.
According to a recent report from the Federation of State Medical Boards (FSMB), 11,627 SGU graduates were licensed to practice medicine in the US in 2019, making it the largest source of doctors for the entire US workforce—ahead of any other US or international medical school.
"We stand back and marvel at the outstanding work being done by our graduates in all corners of the US and the world," said Dr G. Richard Olds, President of SGU. "The impact that they have made—and will continue to make—on patients, their families, and their communities is truly immeasurable."
In 2021, more than 1,080 SGU graduates will begin their residencies across the United States, marking the seventh year in a row in which SGU was the number one provider of new doctors to the US healthcare system per data as of April 2021. They'll enter 21 different specialities ranging from neurology and orthopaedic surgery to pathology and anesthesiology.
"We are proud of the impact that our graduates have had in the US and around the world," said Dr Richard Liebowitz, vice-chancellor of SGU. "As a University, we look forward to providing a sturdy foundation for our students to become well-equipped, well-rounded physicians for many years to come."
Latest News on Business Post