Adaora Umeoji Retires as Zenith Bank Deputy Managing Director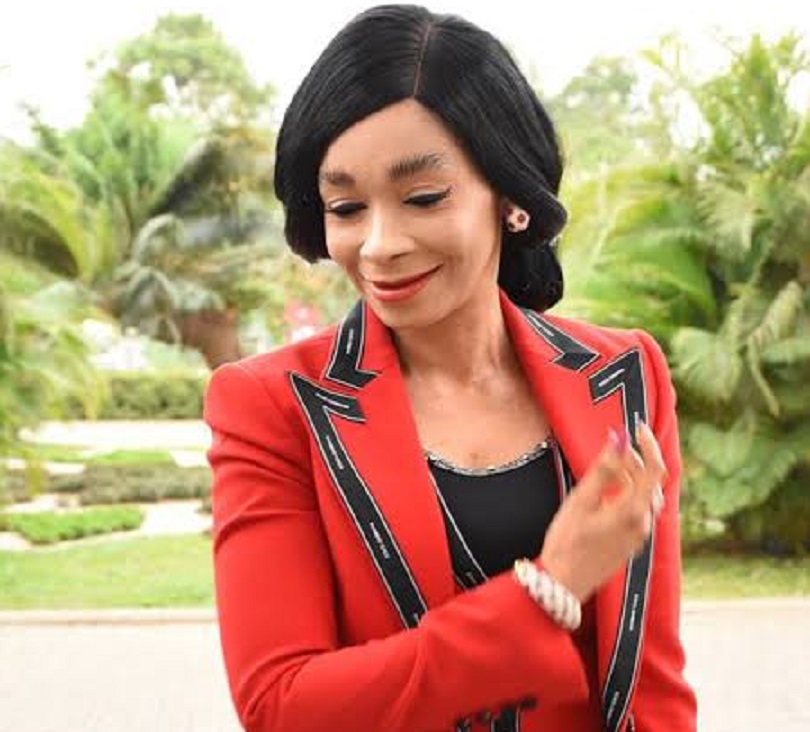 By Dipo Olowookere
The new directive of the Central Bank of Nigeria (CBN) regarding the tenure of directors of commercial banks has forced the deputy managing director of Zenith Bank Plc, Mrs Adaora Umeoji, to retire from the board.
The apex bank issued a circular recently directing directors on the board of banks to retire if they have spent 20 years as directors.
On Thursday, March 2, 2023, Zenith Bank issued a statement to disclose that its DMD has retired from the board from February 24, 2023, in line with the new development.
"We write to notify the Nigerian Exchange (NGX) Limited and the investing public of the retirement of Dame (Dr) Adaora Umeoji from the board of Zenith Bank Plc with effect from February 24, 2023.
"This follows the expiration of her tenure of office as Deputy Managing Director in line with the Central Bank of Nigeria (CBN) circular No. FPR/DIR/PUB/CIR/011/070 dated February 24, 2023.
"The board wishes her success in her future endeavours," the statement signed by the bank's secretary, Mr Michael Otu, said.
Mrs Umeoji is an experienced banker and founder of the Catholic Bankers Association of Nigeria, who obtained her first degree from the University of Jos, an MBA from the University of Calabar, and a doctorate from Apollos University.
She is also on the board of Palais Vendome Limited and a member of the Chartered Institute of Bankers of Nigeria, a member of the Nigerian Institute of Management, a member of the Institute of Credit Administration, a member of the Institute of Certified Public Accountants of Nigeria, and a member of the Institute of Chartered Mediators & Conciliators.
Jobrole Introduces Flexible HR Plan for SMEs
By Modupe Gbadeyanka
An outsourced human resources (HR) management solution designed to accelerate the activities of small and medium enterprises (SMEs) in the country has been introduced by a leading talent management company in Nigeria, Jobrole Consulting Limited.
This plan, called Jobrole Flexi HR, will enable small business owners to navigate common HR challenges while focusing on core business operations.
It is an integrated human resources and business solution designed to meet the administrative needs of Nigerian small businesses and help them grow from sole proprietorships to flourishing organizations with select employees and clientele lists.
Jobrole Consulting is reputed for its wide-ranging human resources solution for high business performance, and this new package further cements its status in the industry.
The Director of Strategy and New Market at Jobrole Consulting, Mr Chigbo Okeke, informed newsmen that the Jobrole Flexi HR plan was to justify that people are a strategic resource for every business.
According to him, no matter how large or small a business is, there is always a need to use effective HR strategic planning techniques to manage the company's resources and minimize human resources issues.
"We are excited to introduce Jobrole Flexi HR plan to the Nigerian SME market. This is an outsourced HR management solution that assists start-ups and other small-to-medium-sized businesses in reducing operational issues such as staff identity risks, recruitment turnaround time, hiring costs, and developing HR policies for your organization.
"These HR activities are vital business functions, strategic to the operational success of all businesses. We help our clients carry out these tasks and get them done without a hitch while they face their core business operations," he said.
Mr Okeke added that, "Nigerian small businesses must prioritize building a comprehensive human resources programme into the company's overall business strategy."
This, he said, is critical to increasing their bottom line and capable of strengthening their organization's competitive advantage.
Some Flexi HR deliverables include staff recruitment, onboarding and documentation, employee background checks, performance management, payroll management, and HR policy development.
He urged small business owners in Nigeria to take into account that the HR role is key to their operations, noting that with the changing nature of the work environment in recent years, it is now very clear that the role of HR is very significant for small and bigger businesses because the value one or a few employees add to the business's performance is quite significant and immeasurable.
Former NBS Chief Yemi Kale Joins KPMG Nigeria as Chief Economist
By Aduragbemi Omiyale
The former chief executive officer of the National Bureau of Statistics (NBS), Mr Yemi Kale, has joined a leading audit firm, KPMG Nigeria, as a partner and chief economist.
Mr Kale was also Nigeria's Statistician General of the Federation between 2011 and 2021 and was very respected for how he projected the agency as a reputable stats agency.
In a post on Thursday, KPMG said Mr Kale would lead the company's view on macroeconomics and enhance the breadth of our solutions involving economic modelling and macroeconomic analysis in private and public sector clients.
"The partners and staff of KPMG Nigeria are pleased to welcome Dr Oyeyemi Kale to our firm as he assumes the role of Partner and Chief Economist of KPMG Nigeria.
"Yemi holds a B.Sc. Honours degree in Economics (first class), Addis Ababa University, and an http://M.Sc. (Distinction) and PhD in Economics from The London School of Economics and Political Science.
"He has deep experience, gained from both the private and public sector, in macroeconomic analysis, financial, economic and investment research and fiscal and macroeconomic policy advisory.
"From 2011 to 2021, he served as the Statistician General of the Federation/Chief Executive Officer of the National Bureau of Statistics (NBS).
"As our Chief Economist, Yemi will lead the firm's view on macroeconomics and enhance the breadth of our solutions involving economic modelling & macroeconomic analysis in private and public sector clients," the announcement read.
Under his watch, the stats office released data that were favourable and unfavourable to the ruling government with fear.
UK Appoints Richard Montgomery as New High Commissioner to Nigeria
By Adedapo Adesanya
The United Kingdom Government has appointed Mr Richard Montgomery as the new British High Commissioner to Nigeria.
The UK government announced his appointment in a statement on Tuesday, and he will succeed Ms Catriona Laing, who has been the UK's representative in Nigeria since November 2018.
According to the statement, Ms Laing will be transferred to another diplomatic service appointment.
The High Commissioner is the UK government's representative in a commonwealth nation. It is the equivalent of an ambassador, and since Nigeria is a former colony of the UK, the country has a High Commissioner instead of an ambassador.
The High Commissioner is charged with the direction and work of the consulate, including political relations, trade and investment, press and cultural relations, and visa and consular services.
Mr Montgomery's past experiences include Counsellor (development) and Head of Office, Department for International Development (DFID), Abuja, from 2009-2013.
He has also held executive development roles in Zambia, Bangladesh, India, and Pakistan.
His most recent post was the UK executive director for the World Bank Group in Washington.
He has a PhD in social anthropology from the University of Cambridge, alongside other research-related qualifications from GKW Consult Mannheim and Manchester University.
Mr Montgomery is expected to begin his new role in April 2023.
Latest News on Business Post