Adewole, Okoro to Lead Nigerian Business Law Firm G.Elias
By Adedapo Adesanya
***reaffirms commitment to global standard law practice in Nigeria.
G.Elias, a leading Nigerian business law firm, has announced the appointment of executive partners to lead the management team and oversee the business.
Effective April 1, 2023, Mr Fidelis Adewole and Okechukwu Okoro became the firm's Managing Partner and Deputy Managing Partner, respectively.
Each of them has been responsible for managing critical multinational and other clients and is recognized in international directories of lawyers.
Mr Adewole has over 17 years of experience in the areas of corporate law (including serial mergers), litigation and arbitration.
On his part, Mr Okoro has over 12 years of experience, and his main practice areas are energy, disputes and finance, including investments in renewables and billion-dollar forward sale financings for upstream oil players.
Nearing 30 years of providing legal services in Nigeria, G. Elias has 60 lawyers serving Nigerian, Pan-African and international clients ranging from top global multinational enterprises to ambitious, home-grown fledglings, governments, and government-controlled enterprises.
The former Managing Partner, Mr Fred Onuobia (SAN), congratulated the new executives on their appointment and thanked them for accepting the mandate to lead the firm to a greater height.
He also reaffirmed the firm's commitment to global standard law practice even with the new leadership.
"We are excited by the prospect that our new duo of exceptional millennial leaders will deliver record outperformance on every key metric for years to come.
"We are committed to giving the best advice and consultation to our clients and key stakeholders in every sector we operate in. We will continue to prioritize technical proficiency and creativity in developing practical solutions to client's problems," the senior advocate said.
The founding partner, Professor Elias (SAN), added that, "The future of the firm could not be in better hands. I warmly seize this opportunity fully to re-embrace my true love: core practising law and working on specific clients' instructions."
Meanwhile, the new Managing Partner, Mr Adewole, said, "We are honoured to have received and accepted this call to service and privileged to work in a corps of such unusually talented partners."
Tinubu Chooses Gbajabiamila as Chief of Staff, Akume as SGF
By Modupe Gbadeyanka
The Speaker of the House of Representatives, Mr Femi Gbajabiamila, has been appointed as the Chief of Staff to President Bola Tinubu.
Mr Gbajabiamila won his re-election into the lower chamber of the National Assembly on February 25, 2023, but with this appointment, he will have to lose his seat in the parliament to coordinate the activities of his new boss.
Also, Mr Tinubu has picked the former Governor of Benue State, Mr George Akume, as the new Secretary to Government of the Federation (SGF).
He is take over from the former occupier of the position, Mr Boss Mustapha, who served under the administration of the immediate past President, Mr Muhammadu Buhari.
Similarly, the former Deputy Governor of Jigawa State, Mr Ibrahim Hassan Hadejia, has been chosen by Mr Tinubu as his Deputy Chief of Staff.
Paxful Announces Roshan Dharia as Interim CEO
By Modupe Gbadeyanka
Mr Roshan Dharia has been appointed as the interim chief executive of Paxful, a leading global peer-to-peer Bitcoin platform.
In a statement issued by the company's press team, it was disclosed that the appointment of Mr Dharia became effective on Wednesday, May 31, 2023.
Recall that Paxful returned to business some weeks ago after it shut down its operations due to internal issues.
Mr Dharia would be expected to reposition the firm "with the objectives of strengthening operations and exploring strategic alternatives."
He was most recently a senior executive at TrustToken (now known as Archblock) where he led the DeFi institutional lending business, successfully deploying over $1.5 billion in stablecoin loans to crypto-native companies.
Prior to TrustToken, Roshan founded and built the investment platform PTHL Affiliates, which specialized in the acquisition and turnaround of distressed private companies across multiple industries.
As a seasoned executive, he has held various positions as an investor and investment banker with transactional experience totalling over $30 billion across mergers and acquisitions, financial restructurings, and financings.
The interim CEO, who is highly adept in navigating special situations with complex risk profiles and significant intrinsic value, said he was greatly honoured "to become CEO of Paxful."
"Over the last eight years, Paxful has been a pioneer in establishing the real use cases of Bitcoin and helping millions of people in the process.
"I look forward to hitting the ground running and building on the innovative technology developed by the Paxful team," he added.
The Custodian of Paxful, Srinivas Raju, while commenting on the appointment, said, "I'm delighted that Roshan has joined Paxful and will take over day-to-day management of the company. I'm confident under his leadership; the business will keep building a financial system that truly serves the 100 per cent."
Since its inception in 2015, Paxful has grown to a community of over 12 million users around the world, with billions of dollars traded on the platform over the last eight years.
Abidemi Ademola Leaves Unilever Nigeria Board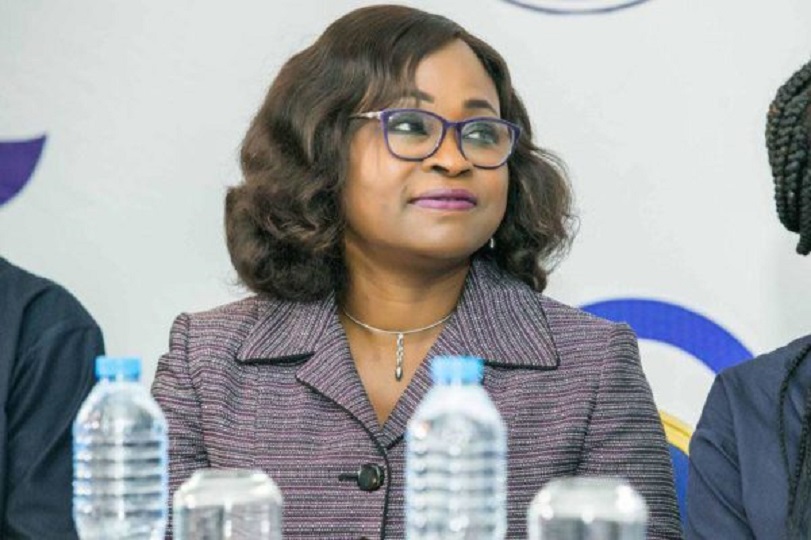 By Dipo Olowookere
An Executive Director of Unilever Nigeria Plc, Mrs Abidemi Ademola, has resigned from the board of the conglomerate.
In a notice to the Nigerian Exchange (NGX) Limited on Tuesday, it was disclosed that she would officially exit the board of the organisation on May 31, 2023.
In the statement signed by the Senior Legal Counsel and Company Secretary of Unilever Nigeria, Mrs Afolasade Olowe, the board thanked Mrs Ademola for her service to the firm, wishing her well in her future endeavours.
"This is to notify Nigerian Exchange Limited and the investing public that the Board of Directors of Unilever Nigeria Plc has considered and approved the resignation of Mrs Abidemi Ademola as an Executive Director with effect from May 31, 2023.
The Board of Directors wishes Mrs Ademola all the very best in her future career and would like to express their sincere gratitude to her for the many valuable contributions and legal expertise she brought to the company over a distinguished 27-year career at Unilever.
"Mrs Ademola's replacement on the Board of Directors of Unilever Nigeria will be announced in due course," the disclosure said.
Latest News on Business Post