Flutterwave Co-Founder Resigns for Family Reasons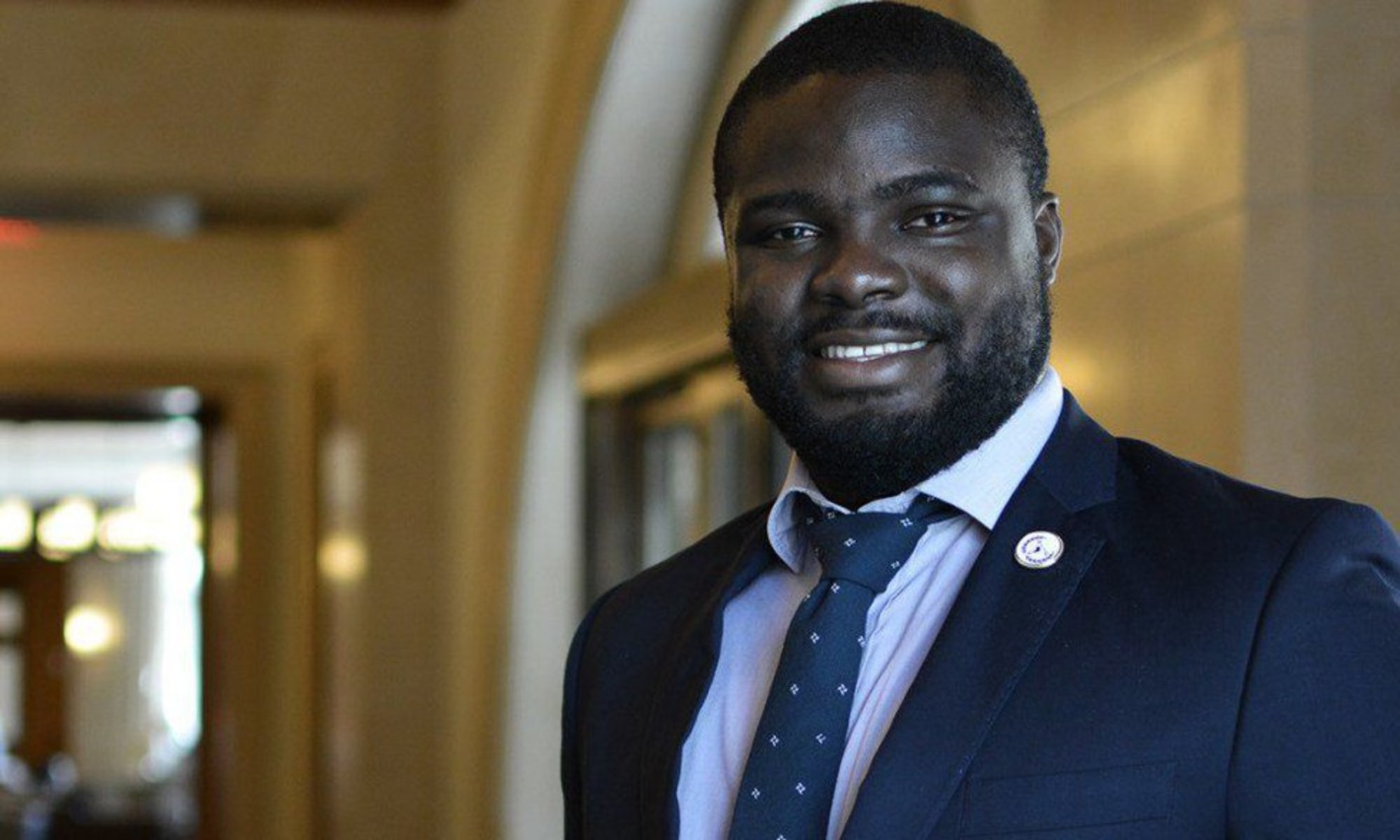 By Modupe Gbadeyanka
One of the founders of foremost payments technology company, Flutterwave, Mr Iyinoluwa Aboyeji, has resigned from his position as chief executive officer.
With his exit from the firm, co-founder of Flutterwave, Mr Olugbenga Agboola, will replace him as the new CEO of the company.
In his farewell message, Mr Aboyeji explained that he was leaving the firm based on family reasons.
He specifically said his decision to quit as CEO of Flutterwave was mainly to pursue his family goals, thanking the team at Flutterwave for the cooperation given to him while he led the firm.
"Today will be my last day at Flutterwave. After much thought and prayer I decided to step down from my role as CEO and focus on giving back to the startup community I owe so much of my success to.
"Just a little over 2 years ago in May of 2016, myself and my co-founders at Flutterwave started on this unlikely and amazing journey to build payments technology and infrastructure that could connect Africa to the global economy and usher in a new wave of prosperity across Africa. We knew it would be an incredibly difficult and intriguing mission but we never imagined we would have the kind of impact we did so quickly.
"Two years later, the team at Flutterwave has built one of the world fastest growing payments business of all time from Africa, processing over N700 billion in payments across over 50 million transactions generating revenues in the billions of naira.
"Beyond its scale, its human impact has been profound, from connecting thousands of riders and drivers to daily enabling thousands of families in diaspora share prosperity with their love ones at home. It has been an incredible privilege to lead the team through an era of incredible growth and impact. I wouldn't trade this experience for the world.
"This would have been impossible without the hard work and genius of the talented team of young people who are Flutterwave, the incredible support of our investors and advisors and the good will of so many who have been our biggest champions and advocates.
"Over the next few months, as I figure out what is next, I'll be catching up on sleep, spending time with my family and supporting and advising start-ups in our community (more to come on that).
"Everyone who knows me well knows what matters most to me is my lifelong commitment to building the future of our country and our continent. As I take some time to rest and reflect on the incredible experiences I have had building two world class African success stories at Andela and Flutterwave – I am excited about the opportunities the future of our continent holds and I remain dedicated to supporting the next generation of entrepreneurs who will go on to build the next Andela's and Flutterwave's.
"Thank you for your love and support on this journey," a statement issued by Mr Aboyeji said.
Reacting, the new CEO of Flutterwave, Mr Olugbenga Agboola, said, "On behalf of the entire Flutterwave team, we wish Iyin (Aboyeji) luck in his future endeavours.
"Moving forward, the entire Flutterwave team and I are excited for Flutterwave's future and look forward to growing the company."
Flutterwave is building modern payments technology and infrastructure for Africa with its solutions enabling banks and merchants to replace multiple payment integrations with one simple API, which enables processing of any form of payment anywhere in Africa.
Since its founding in May 2016, Flutterwave has processed over $2.3 billion in payments across 60 million transactions and partnered with Standard Bank, First Bank, Guaranty Trust Bank, Zenith Bank, Access Bank, United Bank for Africa, and Ecobank.
Flutterwave clients include Transferwise, Flywire, Booking.com, JumiaPay, and Uber, amongst others.
Few days ago, the firm announced that it had completed its Series A Extension round of financing, which included investments from MasterCard, CRE Ventures, Fintech Collective, 4DX Ventures, and Raba Capital, among others.
This made the total amount it has raised till date to over $20 million.
As part of the financing, current Green Visor Capital Chairman & General Partner and former Chairman and CEO of Visa, Mr Joe Saunders, joined the Flutterwave Board of Directors.
FG Tasks New NEITI Board on Achieving Buhari's Agenda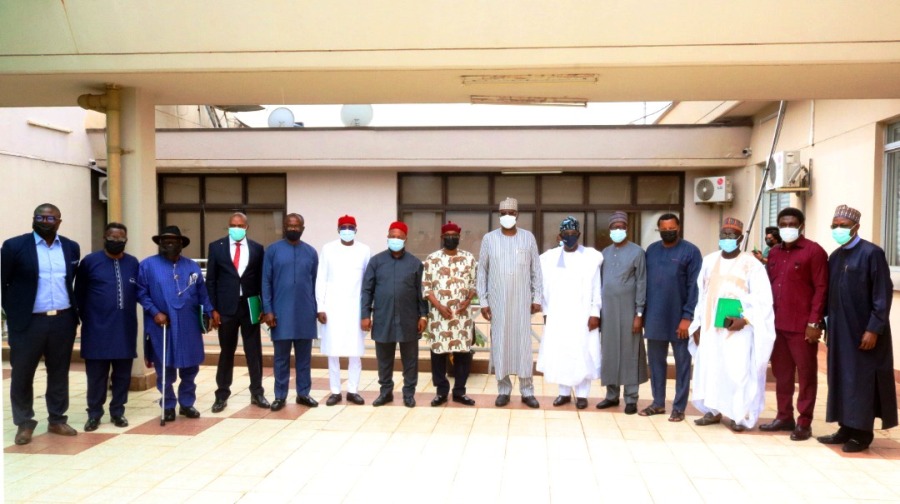 By Adedapo Adesanya
The newly inaugurated governing board of the Nigeria Extractive Industries Transparency Initiative (NEITI) has been charged by the federal government to enhance the smooth running of its administration in the area of transparency and accountability.
Mr Boss Mustapha, Secretary to the Government of the Federation (SGF), who performed the inauguration of the new NEITI board on Thursday in Abuja, congratulated the members, saying their appointment as NEITI board members were based on individual merits and track records.
"Your appointment and inauguration, which is taking place here today, is another practical demonstration of President Muhammadu Buhari's commitment to transparency and accountability in the management of our economic resources.
"And especially, given the mandate and objectives of NEITI," Mr Mustapha said.
The nation's scribe said that the present administration was passionate about the NEITI process because it served two key agendas of the administration.
He said that the extractive industry was very strategic to Nigeria's economy, hence central to the administration's economic agenda.
According to Mr Mustapha, transparency and accountability in the management of the nation's resources are equally central to the anti-corruption agenda of Nigeria.
He said it was, therefore, irrevocably committed to the implementation of NEITI in the oil, gas, and mining industries.
The SGF, therefore, tasked NEITI board members to ensure that the agency continued to preserve the virtues for the benefit of the present and for future generations of Nigeria.
"In order to achieve this, I must remind you that your assignment is non-partisan because NEITI itself is non-political and has maintained dignified neutrality all through almost two decades of existence.
"It is also necessary for me to stress that your appointment is a part-time one. You are therefore advised to conduct yourselves in accordance with this requirement," he said.
According to Mr Olusegun Adekunle, serving on the board, he assured that the board would not disappoint the president in the course of carrying out its assigned duties.
The retired permanent secretary said his appointment alongside other board members was another opportunity to serve Nigeria in another capacity.
"Let me also congratulate my colleagues on the board for this wonderful opportunity to serve our nation in a different capacity.
"I must say that the confidence reposed in us is huge but our commitment to this assignment is also strong; we shall, therefore, work as a team with focus and with integrity," Mr Adekunle said.
The board comprises:
Olusegun Adeyemi Adekunle, Esq. – Chairman (Public Administrator/Retired Federal Permanent Secretary)
Group Managing Director, (NNPC) Mele Kyari – Member (Representing National Oil Gas Company Industry)
Executive Chairman, FIRS, Muhammad Mamman Nami – Member (Extractive Industry Revenue accountability)
President, Nigeria Mining & Geosciences Society Alabo Charles – Member (Extractive Industry Professional Union)
President, PENGASSAN Comrade Festus Osifo – Member (Extractive Industries Professional Union Industries)
Mr Lorenzo Fiorillo – Member (Chairman OPTS Representative- IOCs, Oil, Gas Industry Companies)
Permanent Secretary, Ministry of Mines and Steel Development, Dr Oluwatoyin Akinlade – Member (Representative, Government Extractive Industries- Mining)
Peter Egbule – Member (National Coordinator, Publish What You Pay representative, Civil Society)
Dr Bashir Bature Gafai – Member (Geo-Political Rep: North-West Zone)
Dr Iliya Gashinbaki – Member (Geo-Political Rep: North-East Zone)
Godwin Akor Ogwuche – Member (Geo-Political Rep: North-Central Zone)
Professor Damilola Olawuyi – Member (Geo-Political Rep: South-West Zone)
Dr Nze Joe Ibeh – Member (Geo-Political Rep: South-East Zone)
Awowoh Christian – Member (Geo-Political Rep: South-South Zone)
Dr Orji Ogbonnaya Orji – Member (Executive Secretary, NEITI by virtue of Office)
CBN Approves Miriam Olusanya as First Female MD of GTBank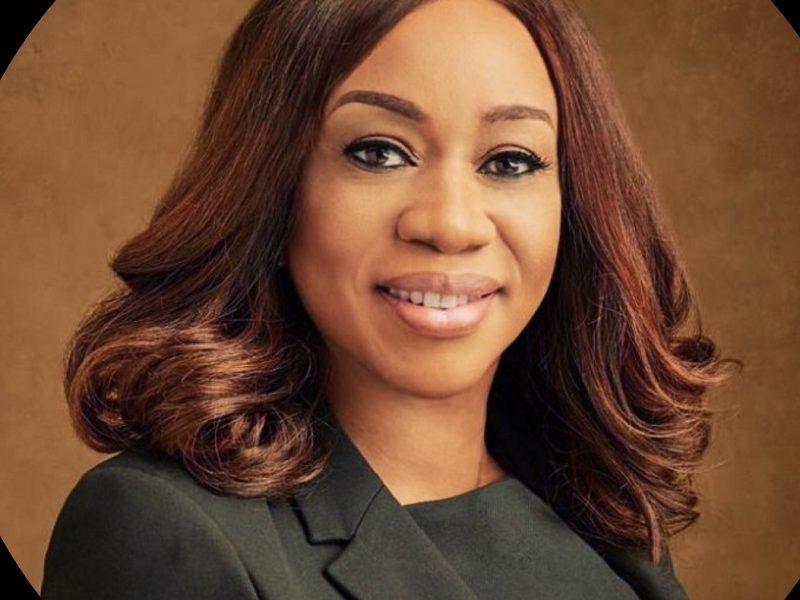 By Dipo Olowookere
Leading financial institution, Guaranty Trust Bank (GTBank) Limited, a subsidiary of the newly established Guaranty Trust Holding Company (GTCO) Plc, now has its first female Managing Director and she is Mrs Miriam Olusanya.
A statement from the lender on Wednesday disclosed that her appointment has been approved by the Central Bank of Nigeria (CBN) as well as others.
GTBank Limited will be governed by a board of directors comprising Mr Ibrahim Hassan as Chairman, Mr Jide Okuntola as Deputy Managing Director, Mr Haruna Musa as Executive Director, Mr Olabode Agusto as Independent Non-Executive Director, Ms Imoni Akpofure and Mrs Victoria Adefala as Independent Non-Executive Directors.
As for the parent company, GTCO, it would be led by a board comprising Mr Sola Oyinlola as Chairman, Mr Segun Agbaje as the Group Chief Executive Officer, Mr Adebanji Adeniyi as Executive Director, Mrs Cathy Echeozo as Non-Executive Director, Mr Suleiman Barau and Mrs Helen Bouygues as Independent Non-Executive Directors.
GTCO, which was formerly GTBank Plc, re-organised its structure as part of its efforts to strengthen its long-term competitiveness and growth prospects.
Under the terms of the re-organisation, a new operating company has been established and amendments made to the articles of incorporation for a corporate name change. The corporate name of Guaranty Trust Holding Company Plc and GTCO Plc will be used by the newly established operating company.
Commenting on the completion of the corporate reorganization, Mr Segun Agbaje said, "We believe that a holding company structure will allow us take advantage of new business opportunities in the emerging competitive landscape and strengthen our earnings base.
"We are very excited to get started on the next phase of our incredible journey to driving Africa's growth by making end-to-end financial services easily accessible to every African and African Businesses by leveraging Technology and Strategic Partnerships.
"As a bank, we were always looking to meet every customer need; with our corporate reorganization, we will be able to do more to help our customers thrive in this new world of digital technologies and unprecedented possibilities."
He further stated that, "Whilst we are evolving as an organization, we remain committed to our founding values which have endeared our brand to millions of people across Africa and beyond, and which continues to drive our financial success.
"As a Proudly African and Truly International band, we will continue to live by these values—of excellence, hard work and integrity, even as we create faster, cheaper, safer and more diverse products for people and businesses of varied types and sizes."
Prior to its corporate reorganization to Guaranty Trust Holding Company Plc, Guaranty Trust Bank Plc has been at the forefront of delivering innovative banking products and services to customers and best-in-class Return-on-Equity to shareholders.
It is widely regarded as the best managed financial institution in Nigeria and has, over the past decade, embarked on a period of unparalleled growth, growing its customer base from less than 3 million customers in 2011 to over 24 million customers in 2020, and profit before tax from N45.5 billion at the end of the 2010 financial year to N238.1 billion at the end of the 2020 financial year.
FCMB Confirms Yemisi Edun as CEO, Absolves Nuru of Wrongdoing
By Dipo Olowookere
Mrs Yemisi Edun has been confirmed as the substantive Chief Executive Officer (CEO) of First City Monument Bank (FCMB) Limited.
Recall that early this year, Mrs Edun was announced as the acting CEO of the financial institution after media reports that the former occupier of the position, Mr Adam Nuru, allegedly violated one of the banking rules.
He was accused of having a romantic affair with a female staff of the company, Mrs Moyo Thomas, who was married to another man, Mr Tunde Thomas.
In the media reports, it was alleged that the women had children for the bank chief, which the husband of the woman thought were his.
Upon discovery, according to the media reports, Mr Thomas went into depression and subsequently died in December 2020.
In order to protect the image of the bank, the board asked Mr Nuru to step aside to give room for an independent investigation into the matter.
On Tuesday, FCMB issued a statement confirming that Mr Nuru will not be returning to his position as Mrs Edun has been favoured by the board of directors to lead the lender.
In the statement, it was disclosed that after reviewing the "media allegations made in late 2020 against the former MD, [it] did not establish any contravention of its policies" by Mr Nuru.
"Board of Directors of FCMB thanks Mr Nuru for his years of dedicated service and wishes him all the best in his future endeavours," a part of the statement read.
The new occupier of the exalted seat, Mrs Edun, is said to have work experience spanning nearly 35 years. Prior to her appointment, she was the Executive Director/Chief Financial Officer of FCMB.
She graduated from the prestigious University of Ife with a Bachelor's degree in Chemistry and holds a Master's degree in International Accounting and Finance from the University of Liverpool, United Kingdom.
Mrs Edun is a Fellow of the Institute of Chartered Accountants of Nigeria (ICAN) and a Certified Financial Analyst (CFA) Charter holder. She is also an Associate Member of the Chartered Institute of Stockbrokers; an Associate Member of the Institute of Taxation of Nigeria; a Member of Information Systems Audit and Control, U.S.A; and a Certified Information Systems Auditor.
Latest News on Business Post