Flutterwave Co-Founder Resigns for Family Reasons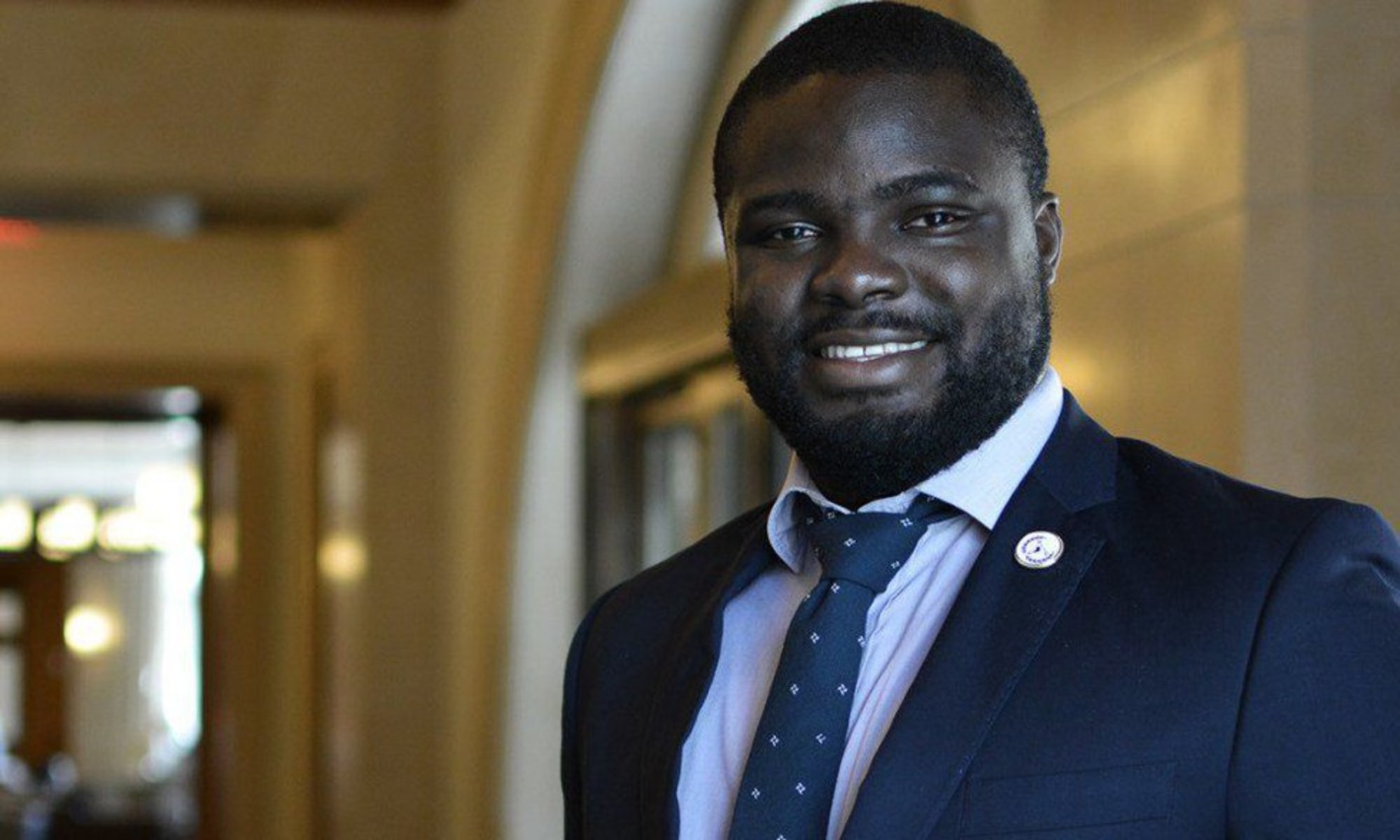 By Modupe Gbadeyanka
One of the founders of foremost payments technology company, Flutterwave, Mr Iyinoluwa Aboyeji, has resigned from his position as chief executive officer.
With his exit from the firm, co-founder of Flutterwave, Mr Olugbenga Agboola, will replace him as the new CEO of the company.
In his farewell message, Mr Aboyeji explained that he was leaving the firm based on family reasons.
He specifically said his decision to quit as CEO of Flutterwave was mainly to pursue his family goals, thanking the team at Flutterwave for the cooperation given to him while he led the firm.
"Today will be my last day at Flutterwave. After much thought and prayer I decided to step down from my role as CEO and focus on giving back to the startup community I owe so much of my success to.
"Just a little over 2 years ago in May of 2016, myself and my co-founders at Flutterwave started on this unlikely and amazing journey to build payments technology and infrastructure that could connect Africa to the global economy and usher in a new wave of prosperity across Africa. We knew it would be an incredibly difficult and intriguing mission but we never imagined we would have the kind of impact we did so quickly.
"Two years later, the team at Flutterwave has built one of the world fastest growing payments business of all time from Africa, processing over N700 billion in payments across over 50 million transactions generating revenues in the billions of naira.
"Beyond its scale, its human impact has been profound, from connecting thousands of riders and drivers to daily enabling thousands of families in diaspora share prosperity with their love ones at home. It has been an incredible privilege to lead the team through an era of incredible growth and impact. I wouldn't trade this experience for the world.
"This would have been impossible without the hard work and genius of the talented team of young people who are Flutterwave, the incredible support of our investors and advisors and the good will of so many who have been our biggest champions and advocates.
"Over the next few months, as I figure out what is next, I'll be catching up on sleep, spending time with my family and supporting and advising start-ups in our community (more to come on that).
"Everyone who knows me well knows what matters most to me is my lifelong commitment to building the future of our country and our continent. As I take some time to rest and reflect on the incredible experiences I have had building two world class African success stories at Andela and Flutterwave – I am excited about the opportunities the future of our continent holds and I remain dedicated to supporting the next generation of entrepreneurs who will go on to build the next Andela's and Flutterwave's.
"Thank you for your love and support on this journey," a statement issued by Mr Aboyeji said.
Reacting, the new CEO of Flutterwave, Mr Olugbenga Agboola, said, "On behalf of the entire Flutterwave team, we wish Iyin (Aboyeji) luck in his future endeavours.
"Moving forward, the entire Flutterwave team and I are excited for Flutterwave's future and look forward to growing the company."
Flutterwave is building modern payments technology and infrastructure for Africa with its solutions enabling banks and merchants to replace multiple payment integrations with one simple API, which enables processing of any form of payment anywhere in Africa.
Since its founding in May 2016, Flutterwave has processed over $2.3 billion in payments across 60 million transactions and partnered with Standard Bank, First Bank, Guaranty Trust Bank, Zenith Bank, Access Bank, United Bank for Africa, and Ecobank.
Flutterwave clients include Transferwise, Flywire, Booking.com, JumiaPay, and Uber, amongst others.
Few days ago, the firm announced that it had completed its Series A Extension round of financing, which included investments from MasterCard, CRE Ventures, Fintech Collective, 4DX Ventures, and Raba Capital, among others.
This made the total amount it has raised till date to over $20 million.
As part of the financing, current Green Visor Capital Chairman & General Partner and former Chairman and CEO of Visa, Mr Joe Saunders, joined the Flutterwave Board of Directors.
ECOWAS Trade Network Re-elects Nigeria's Yakusak Ezra as President
By Adedapo Adesanya
The Executive Director/Chief Executive Officer of the Nigerian Export Promotion Council (NEPC), Mr Yakusak Ezra, has been re-elected as the President of ECOWAS Trade Promotion Organisations (TPOs) Network in Accra, Ghana.
With the election, Mr Ezra is to serve another one-year tenure and will lead 15 other member ECOWAS countries in driving trade within the sub-region.
A statement signed by Mr Ndubueze Okeke, Head, Corporate Communications of NEPC said Mr Ezra's re-election was also in line with Article 11 of the ECOWAS TPO Network.
"The ECOWAS Trade Promotion Organization is a network of all Trade Promotion Organizations in West Africa established by the decisions of the Council of Ministers at the Ordinary Session.
"Nigeria became the pioneer president in April 2021. Dr Ezra became the president following the expiration of the tenure of Mr Awolowo as ED/CEO of NEPC.
"The re-election of Dr Ezra was at the end of 2nd Annual General Meeting of the Network held at Alisa Hotel, Accra, Ghana from 19th – 20th May 2022.
"He was re-elected along with the vice president, Mr Ben Guy Mbangue from Cote' D'Ivoire.
"The duo constitute the Executive Bureau of the Network and the tenure expires after one year. All members present unanimously re-elected the President and Vice President respectively," the statement said.
ECOWAS TPO Network is a public-sector led entity and will work in partnership with the ECOWAS commission to drive inclusive trade development initiatives within West Africa and beyond.
The body is part of steps towards building mutual trust and cooperation without borders within the ECOWAS region. As of today, intra-Africa exports only account for about 16 per cent of Africa's global export, and more specifically intra-ECOWAS trade only accounts for a tenth of ECOWAS countries' global trade.
FG Names Anamekwe Nwabuoku as Acting Accountant General
By Aduragbemi Omiyale
Mr Anamekwe Nwabuoku has been appointed by the federal government as the acting Accountant General of the Federation (AGF).
The appointment of Mr Nwabuoku followed the suspension of Mr Ahmed Idris from office after the Economic and Financial Crimes Commission (EFCC) arrested him over an alleged N80 billion.
Last Monday, the anti-graft agency apprehended Mr Idris after his failure to honour an invitation extended to him over the matter.
He was taken into the EFCC custody to answer questions about the alleged fraud and to ensure an "unhindered investigation," the Minister of Finance, Budget and National Planning, Mrs Zainab Ahmed, asked him to step aside.
This action led to the postponement of the monthly Federal Account Allocation Committee (FAAC) last week as the embattled AGF leads the gathering.
In order not to create a vacuum, the federal government has asked Mr Nwabuoku to head the office in an acting capacity pending the outcome of the probe into the fraud allegation against Mr Idris.
His appointment was confirmed in a letter dated Friday, May 20, 2022, and signed by the Permanent Secretary in the Federal Ministry of Finance, Budget and National Planning, Mr Aliyu Ahmed.
According to the notice, the acting AGF is expected to carry out his duties in strict compliance with extant rules and observe the highest sense of professionalism.
Semiu Adeniran Becomes Nigeria's Statistician-General, NBS Chief
By Modupe Gbadeyanka
A professional statistician, Mr Semiu Adeniran, has become the substantive Statistician-General of the Federation and Chief Executive Officer (CEO) of the National Bureau of Statistics (NBS).
The appointment of Mr Adeniran was approved by President Muhammadu Buhari, a statement signed on Friday by Sufuyan Ojeifo, the Special Assistant on Media to the Minister of State for Budget and National Planning, Mr Clem Agba, disclosed.
The new Nigeria's statistician-general was selected for the job following the death of the former occupier of the position, Mr Harry Simon on April 13, 2022.
According to the statement today, prior to his new appointment, Mr Semiu was the Director of Demographic and Household Statistics at the stats office.
The new NBS CEO has over three decades of statistical hands-on experience garnered from various local and international institutions and has a bias toward Demography and Social Statistics.
It was stated that the appointment is with immediate effect.
Latest News on Business Post