Google Payments Expert Caesar Sengupta Announces Exit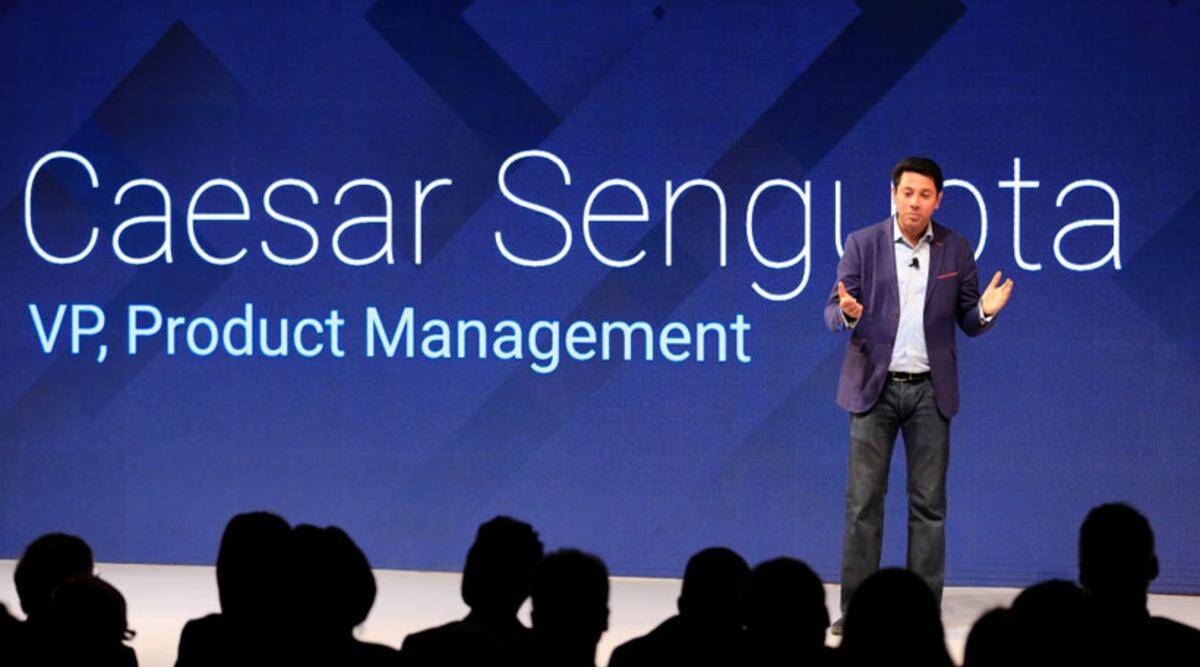 By Ahmed Rahma
One of the brains behind the payments initiative at Google, Mr Caesar Sengupta, has announced that he will be leaving the organisation in about a month's time.
In a post on Monday, the head of the tech giant's payments initiative said his last day at Google would be April 30, 2021.
The senior Google executive, who has worked with the company for 15 years, however, did not reveal his next destination or step after leaving the organisation next month.
"My last day at Google will be April 30th. I haven't decided what I will start next," he said in his post on LinkedIn.
The vice president and general manager of payments also expressed optimism about the future of the tech giant.
"I remain very positive about Google's future but it's time for me to see if I can ride without training wheels," he said.
Mr Sengupta, who is based in Singapore, was also one of the key people behind the launch and success of Google Pay in India and helped the payment app's re-launch in the United States and Singapore.
The payment facility is now used by over 150 million users in 30 countries.
Google reacts
Meanwhile, in an emailed statement to Reuters, a Google spokesperson said, "Through his time at Google, Caesar has played a key role in starting, building and leading initiatives such as ChromeOS, Next Billion Users and Google Pay.
"We are excited to see what he builds next and wish him the best in his new journey."
Sengupta exploits at Google
As Vice President and General Manager of Payments & the Next Billion Users initiative at Google, he lead Google's efforts in building innovative, helpful products for new internet users around the world.
Mr Sengupta who is passionate about applying technology to solve today's most challenging problems team launched Google Pay in 2015 to help make payments faster, easier and more secure.
Today, Google Pay has over 150 million monthly active users across 30 countries.
He also led the Next Billion Users Initiative at Google where his team is responsible for the creation of products and tools that drive more inclusive access to the internet like Files, Camera Go, Kormo Jobs, etc.
They also work with teams across Google to make their core products like Search, YouTube and Android work better for the Next Billion Users.
Throughout his career at Google, he has led multiple acquisitions and strategic investments for Google. Among the recent strategic investments were Indonesia-based GoJek and Indian-based startups Glance, Dunzo and Reliance.
He also helped start and lead the ChromeOS team that built ChromeOS (#2 OS globally) which powers Chromebooks.
Tinubu Swears in George Akume As SGF
By Modupe Gbadeyanka
The former Governor of Benue State, Mr George Akume, has been sworn in as the new Secretary to the Government of the Federation (SGF).
Mr Akume, who moved into the Senate after he left office as Governor from 1999 to 2007, was appointed as SGF by President Bola Tinubu last week.
On Wednesday, at the Council Chambers of the Presidential Villa in Abuja, he took the Oath of Allegiance and Oath of Office in the presence of his boss and others.
Those present were the Vice President, Mr Kashim Shettima; the Senate President, Mr Ahmed Lawan; the Benue State Governor, Mr Hyacinth Alia; the Kwara State Governor, Mr AbdulRahman AbdulRazaq; and the Head of the Civil Service of the Federation, Mrs Folasade Yemi-Esan.
The 69-year-old former lawmaker from 2007 to 2015 is the 21st person to occupy the position, taking over from Mr Boss Mustapha, who served under the immediate past administration of Mr Muhammadu Buhari.
"It is an honour to be chosen to serve in this exalted position out of over 200 million Nigerians.
"It is a challenge to serve in line with the oaths I have taken today. I assure Nigerians I will do my best and I will not disappoint the President.
"I will not disappoint this country; I will not disappoint my party. I believe Nigerians will find fulfilment in my responsibility as I discharge my duties," Mr Akume said after the brief ceremony today.
Mr Akume served under Mr Buhari as Minister of Special Duties from 2019 to 2023.
Tinubu Chooses Gbajabiamila as Chief of Staff, Akume as SGF
By Modupe Gbadeyanka
The Speaker of the House of Representatives, Mr Femi Gbajabiamila, has been appointed as the Chief of Staff to President Bola Tinubu.
Mr Gbajabiamila won his re-election into the lower chamber of the National Assembly on February 25, 2023, but with this appointment, he will have to lose his seat in the parliament to coordinate the activities of his new boss.
Also, Mr Tinubu has picked the former Governor of Benue State, Mr George Akume, as the new Secretary to Government of the Federation (SGF).
He is take over from the former occupier of the position, Mr Boss Mustapha, who served under the administration of the immediate past President, Mr Muhammadu Buhari.
Similarly, the former Deputy Governor of Jigawa State, Mr Ibrahim Hassan Hadejia, has been chosen by Mr Tinubu as his Deputy Chief of Staff.
Paxful Announces Roshan Dharia as Interim CEO
By Modupe Gbadeyanka
Mr Roshan Dharia has been appointed as the interim chief executive of Paxful, a leading global peer-to-peer Bitcoin platform.
In a statement issued by the company's press team, it was disclosed that the appointment of Mr Dharia became effective on Wednesday, May 31, 2023.
Recall that Paxful returned to business some weeks ago after it shut down its operations due to internal issues.
Mr Dharia would be expected to reposition the firm "with the objectives of strengthening operations and exploring strategic alternatives."
He was most recently a senior executive at TrustToken (now known as Archblock) where he led the DeFi institutional lending business, successfully deploying over $1.5 billion in stablecoin loans to crypto-native companies.
Prior to TrustToken, Roshan founded and built the investment platform PTHL Affiliates, which specialized in the acquisition and turnaround of distressed private companies across multiple industries.
As a seasoned executive, he has held various positions as an investor and investment banker with transactional experience totalling over $30 billion across mergers and acquisitions, financial restructurings, and financings.
The interim CEO, who is highly adept in navigating special situations with complex risk profiles and significant intrinsic value, said he was greatly honoured "to become CEO of Paxful."
"Over the last eight years, Paxful has been a pioneer in establishing the real use cases of Bitcoin and helping millions of people in the process.
"I look forward to hitting the ground running and building on the innovative technology developed by the Paxful team," he added.
The Custodian of Paxful, Srinivas Raju, while commenting on the appointment, said, "I'm delighted that Roshan has joined Paxful and will take over day-to-day management of the company. I'm confident under his leadership; the business will keep building a financial system that truly serves the 100 per cent."
Since its inception in 2015, Paxful has grown to a community of over 12 million users around the world, with billions of dollars traded on the platform over the last eight years.
Latest News on Business Post