How to Improve the Efficacy of Your Remote Workforce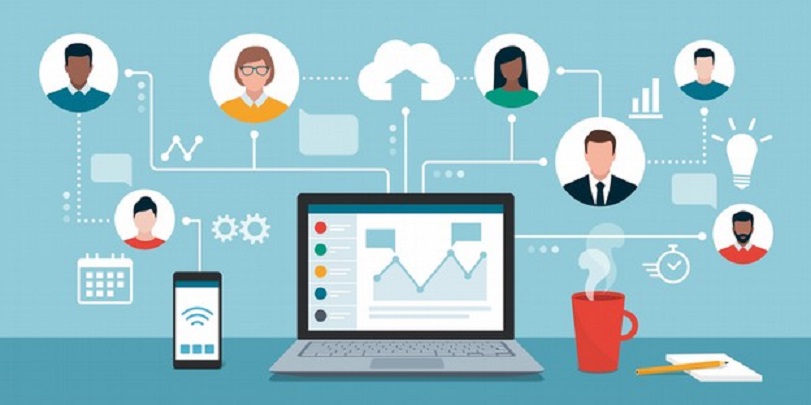 With the increasing prevalence of remote work, companies are looking for ways to make the most of their remote workforce and maximize its efficacy. As such, businesses must understand how to improve the performance of their remote teams and find effective strategies to ensure successful outcomes.
1. Effective Communication
Clear and consistent employee voice needs to be included in improving the efficacy of a remote workforce. Employers should incorporate feedback from their employees, such as through hosting employee surveys or questionnaires, to get an idea of what is working, what could use some improvement, and how they can make the remote working experience better for everyone.
It is standard employee input that will help to eliminate any potential issues before they arise. Additionally, employers should aim to foster a sense of community amongst their team members by organizing virtual meetings or check-ins where issues can be openly discussed and reliably addressed. This fosters meaningful communication between teammates and encourages creative ideas that benefit the team.
2. Appropriate Training
Another way to enhance the performance of your remote workforce is by providing appropriate training and development opportunities. Companies should ensure that all remote workers have access to the same educational materials they would receive if they worked in an office environment.
By giving employees access to online classes or webinars, businesses can ensure that their employees are up-to-date with the latest advancements in their field. Companies should also consider offering incentives or rewards when goals are met to give staff an extra incentive for performing better than expected.
3. Creating a Sense of Community
Something else employers should focus on when trying to improve the efficacy of their remote workforce is creating a sense of community amongst team members. Although this may be harder due to the physical distance between members, there are still plenty of ways for organizations to foster workplace friendships and build trust within teams – holding virtual happy hours or game nights are just some examples of what can be done remotely. Regular catch-ups allow team members to get comfortable with one another, encouraging collaboration and creativity when working together on projects.
4. Track Employee Progress
In addition, employers should consider taking measures that keep track of employee progress so they can more accurately measure performance levels among individuals regularly. Utilizing time-tracking apps or automated attendance reports are just some solutions businesses can implement which help them identify any potential issues early on with greater accuracy. Setting clear objectives and measurable outcomes also provides teams with something tangible they can aim toward while helping managers identify areas where additional support is required.
5. Keep Morale High
Employers must keep morale high amongst their remote staff by recognizing successes often while acknowledging challenges they face along the way – big and small wins! Showing appreciation through compliments or praise goes a long way towards making staff feel appreciated even though they might not physically be present every day like those who work out of an office environment would be.
Employers can also create awards programs that recognize outstanding performances throughout different departments or particular milestones achieved by individuals. These initiatives not only help boost morale but can also act as motivation for others striving towards achieving similar feats within the company too!
6. Access to All the Appropriate Tools
Finally, ensure your remote workers have access to all the tools to do their job effectively and efficiently. This means having a reliable internet connection and up-to-date hardware such as computers or laptops. Investing in cloud storage solutions such as Dropbox or Google Drive can enable collaboration among team members worldwide.
Furthermore, if certain applications or software programs are required for certain tasks, make sure those are readily available for your employees so that there won't be any unnecessary delays or roadblocks along the way.
Conclusion
Improving efficiencies amongst your remote workforce requires careful consideration from both employer and employee alike – it's crucial for companies who wish for success out of this venture! With technology growing ever more advanced every day now more than ever before, there exists plenty of solutions available that facilitate better communication and collaboration amongst teams no matter where each member may reside geographically. Taking advantage of such advances will go far towards helping organizations reach greater heights quicker than they thought possible beforehand.
Outrage as NNPC Appoints French-Swiss National to Head Oil Trading Business
By Adedapo Adesanya
Nigeria's oil company, the Nigerian National Petroleum Company (NNPC) Limited, has appointed Mr Jean-Marc Cordier, a former Vice President of the Abu Dhabi National Oil Company (ADNOC), to head its oil trading business.
This was disclosed in a statement signed by Mr Garbadeen Muhammad, the Chief Corporate Communications Officer of the organisation, saying Mr Cordier joined as the Head of its oil trading arm, NNPC Trading Limited.
He said Mr Cordier's appointment was in furtherance of the ongoing repositioning drive in the company toward improved growth, better performance and service delivery.
According to the company, the renowned international oil trader, a French/Swiss national, holds a Master's degree in Corporate Finance with Distinction from Paris 9 University.
"[Mr] Cordier comes into the role with a rich background spanning over 30 years in physical oil, oil derivatives and risk management with significant experience in reorganizing and creating a trading business," he said.
He spent 24 years with Elf Trading/Total Trading in various positions as Trader, Trading Desk Manager in Geneva and four years as the Global Trading Manager at Addax Energy in Geneva.
At ADNOC in Abu Dhabi, UAE, he served as Vice President, Middle Distillates, Senior Vice President of Risk Management, Senior Team Member in charge of building the trading activity for ADNOC and the launch of ADNOC Global Trading (AGT) in December 2020," he said.
Mr Muhammad said that Cordier had since assumed duty.
Business Post understands that the French-Swiss national's appointment has sparked outbursts from stakeholders who complained that it doesn't align with the promises of the Petroleum Industry Act (PIA), which promises more Nigerian involvement in the country's oil company.
While some argued that expatriates have always held posts in oil companies, others said NNPC should endeavour to promote the local content drive of the federal government.
Jobrole Introduces Flexible HR Plan for SMEs
By Modupe Gbadeyanka
An outsourced human resources (HR) management solution designed to accelerate the activities of small and medium enterprises (SMEs) in the country has been introduced by a leading talent management company in Nigeria, Jobrole Consulting Limited.
This plan, called Jobrole Flexi HR, will enable small business owners to navigate common HR challenges while focusing on core business operations.
It is an integrated human resources and business solution designed to meet the administrative needs of Nigerian small businesses and help them grow from sole proprietorships to flourishing organizations with select employees and clientele lists.
Jobrole Consulting is reputed for its wide-ranging human resources solution for high business performance, and this new package further cements its status in the industry.
The Director of Strategy and New Market at Jobrole Consulting, Mr Chigbo Okeke, informed newsmen that the Jobrole Flexi HR plan was to justify that people are a strategic resource for every business.
According to him, no matter how large or small a business is, there is always a need to use effective HR strategic planning techniques to manage the company's resources and minimize human resources issues.
"We are excited to introduce Jobrole Flexi HR plan to the Nigerian SME market. This is an outsourced HR management solution that assists start-ups and other small-to-medium-sized businesses in reducing operational issues such as staff identity risks, recruitment turnaround time, hiring costs, and developing HR policies for your organization.
"These HR activities are vital business functions, strategic to the operational success of all businesses. We help our clients carry out these tasks and get them done without a hitch while they face their core business operations," he said.
Mr Okeke added that, "Nigerian small businesses must prioritize building a comprehensive human resources programme into the company's overall business strategy."
This, he said, is critical to increasing their bottom line and capable of strengthening their organization's competitive advantage.
Some Flexi HR deliverables include staff recruitment, onboarding and documentation, employee background checks, performance management, payroll management, and HR policy development.
He urged small business owners in Nigeria to take into account that the HR role is key to their operations, noting that with the changing nature of the work environment in recent years, it is now very clear that the role of HR is very significant for small and bigger businesses because the value one or a few employees add to the business's performance is quite significant and immeasurable.
Former NBS Chief Yemi Kale Joins KPMG Nigeria as Chief Economist
By Aduragbemi Omiyale
The former chief executive officer of the National Bureau of Statistics (NBS), Mr Yemi Kale, has joined a leading audit firm, KPMG Nigeria, as a partner and chief economist.
Mr Kale was also Nigeria's Statistician General of the Federation between 2011 and 2021 and was very respected for how he projected the agency as a reputable stats agency.
In a post on Thursday, KPMG said Mr Kale would lead the company's view on macroeconomics and enhance the breadth of our solutions involving economic modelling and macroeconomic analysis in private and public sector clients.
"The partners and staff of KPMG Nigeria are pleased to welcome Dr Oyeyemi Kale to our firm as he assumes the role of Partner and Chief Economist of KPMG Nigeria.
"Yemi holds a B.Sc. Honours degree in Economics (first class), Addis Ababa University, and an http://M.Sc. (Distinction) and PhD in Economics from The London School of Economics and Political Science.
"He has deep experience, gained from both the private and public sector, in macroeconomic analysis, financial, economic and investment research and fiscal and macroeconomic policy advisory.
"From 2011 to 2021, he served as the Statistician General of the Federation/Chief Executive Officer of the National Bureau of Statistics (NBS).
"As our Chief Economist, Yemi will lead the firm's view on macroeconomics and enhance the breadth of our solutions involving economic modelling & macroeconomic analysis in private and public sector clients," the announcement read.
Under his watch, the stats office released data that were favourable and unfavourable to the ruling government with fear.
Latest News on Business Post