Jobberman Advocates Measures to Tackle Talent Migration
By Adedapo Adesanya
Jobberman, through a webinar, has challenged top HR professionals and senior-level executives with first-hand knowledge of the positive impacts that internship and entry-level graduate programs can have on businesses as top talents are migrating away from the country.
The purpose of the webinar was to encourage organizations at all levels to see internships and entry-level positions as a low-cost training ground for skill development, despite the perceived element of risk.
Enticed by bumper work incentives by firms abroad, Nigerian tech talents, for instance, that are either leaving or taking on remote roles, are causing their local employers to have sleepless nights and forcing them to rethink their recruitment approach.
This puts local firms in direct competition with global firms for talent, and there is a need to be more flexible in their offers as the allure of remote work and the gig economy deepen the search for qualified mid to senior-level talent.
The webinar, which was titled "Harnessing The Business Benefits of Internship Programs," featured top HR professionals who shared tips on managing the recruitment process to suit business goals, increasing talent retention, and managing business expectations.
There were also attempts to demystify the challenges to entry-level employment that most job seekers face, as well as how businesses may make the most of internships and entry-level roles without becoming a corporate training ground.
The discussion session was led by Bukola Okikiolu, the Communications Specialist at Jobberman Nigeria. Other panellists include Chisom Ofili, Head of Recruitment at Jobberman Nigeria; Abimbola Osibodu, an ex-recruitment specialist at McKinsey & Co.; and Kehinde Alo, Head, Learning & Development at TGI Group.
Jobseekers tend to look for new possibilities when they have been adequately armed with the necessary skills to earn more in their professions, which is why most firms are seldom unwilling to recruit interns or job seekers with little or no relevant experience. But the answer to this isn't outright ignoring them.
Kehinde Alo suggested that training can be designed around significant business concerns with predetermined ROIs so that if the candidate quits, the host organization will have profited from the relatively brief connection and relevant business challenges could have been attended to within that time frame.
According to Abimbola Osibodu, one possible solution to employee retention is to provide interns and other employees with a clear route to professional advancement. She observed that the majority of people who advance to management roles at the most desirable consulting companies begin as junior associates or interns who are adequately supported by more senior staff members.
When workers began quitting their jobs in droves in early 2021, analysts assumed that the "Great Resignation" was a direct result of pandemic turmoil and uncertainty. Many employees left because their employers could not give appropriate remote-work assistance.
A lot more have departed, seeking greater autonomy. Many others left for better pay elsewhere when the labour market tightened. Even though COVID restrictions have mainly been relaxed, resignation letters continue to pile up.
These panellists suggested that a poor work culture could be responsible for this.
Chisom Ofili observed that enthusiasm for completing things and a good outlook are contagious. It immediately spreads and demonstrates how productive and content everyone is at work when individuals smile, communicate cordially with one another, and crack jokes.
She charged that businesses should foster a positive work environment so that new employees feel empowered to speak out, have their opinions acknowledged, and be a valuable part of the team.
As part of their commitment to encouraging businesses to hire more interns, Jobberman is providing employers with a free listing of internship and entry-level positions requiring no more than three years of experience. This, however, is consistent with their aim of matching excellent employees with quality talent.
Employers can take advantage of this opportunity by visiting jobberman.com/employer/entryjobs
ASEA Elects Popoola as Executive Committee Member
By Aduragbemi Omiyale
The chief executive of the Nigerian Exchange (NGX) Limited, Mr Temi Popoola, has been elected as an executive committee member of the African Securities Exchanges Association (ASEA).
His election into the team was at the association's Annual General Meeting and Conference held in Abidjan, Cote D' Ivoire, on December 7, 2022.
Also elected at the event was the CEO of the Botswana Stock Exchange, Thapelo Tsheole as the president and the CEO of the Rwanda Stock Exchange, Pierre Celestine Rwabukumba, as the Vice President of ASEA.
ASEA is the continent's prime association of securities exchanges, established in 1993 with the mandate to develop its members' markets, promote the capital market business and provide a platform for networking.
Speaking of his election into the committee, Mr Popoola appreciated the representatives of the member exchanges for their confidence in selecting the committee members and thanked the immediate past president, Dr Edoh Kossi Amenounve, for his service to the association.
"I also appreciate the Group Chief Executive Officer of Nigerian Exchange Group Plc, Mr Oscar Onyema, for his support during my election to the committee and his efforts on ASEA's initiatives during his time as leader of the association.
"As the president of ASEA between 2014 and 2018, he championed the initiation and development of the African Exchanges Linkage project, which is now being officially launched and will aid the pooling of liquidity across exchanges on the continent."
"ASEA, as the premier association of securities exchanges in Africa, is tasked with the duties of promoting the capital markets of its members at the global level and fostering capital inflows into African capital markets.
"At NGX, we will continue to collaborate with other ASEA members on the development of our markets, intelligence and data sharing and join in advocacy efforts.
"I am confident that the committee will continue to advance the pan-African agenda, enhance sustainability and capital mobilisation efforts and drive continent-wide financial inclusion for the development of our continent," Mr Popoola added.
Senate to Screen Ahmad, Adamu as CBN Deputy Governors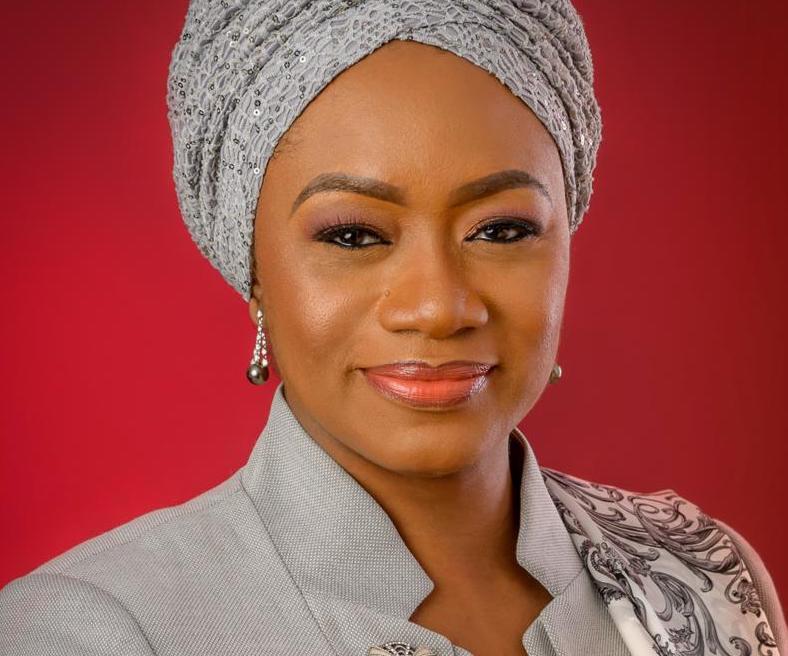 By Modupe Gbadeyanka
The Senate will screen the Deputy Governor of the Central Bank of Nigeria (CBN) in charge of Financial System Stability, Mrs Aisha Ahmad, and her counterpart in charge of Corporate Services, Mr Edward Lametek Adamu, for a second term in office.
This followed their nominations for the positions by President Muhammadu Buhari in a letter sent to the Senate and read before the upper chamber of the National Assembly.
Mrs Ahmad was first nominated for the role by Mr Buhari in October 2017, while Mr Adamu was nominated in February 2018 by the President.
Mrs Ahmad is a Chartered Financial Analyst (CFA) charter-holder, and in her role, she has ensured a safe and sound financial system in Nigeria, a core mandate of the CBN.
With over 25 years of policy and financial industry experience, she holds an MSc in Finance & Management from Cranfield University UK, MBA (Finance) from the University of Lagos and a second-class upper Bachelor's degree in Accounting from the University of Abuja.
She has been credited with bringing dynamism and a strong combination of academic qualifications and private-sector experience to her role as deputy governor of FSS.
On his part, Mr Adamu, a quantity surveyor by training, has a 25-year career culminating in his role as HR Director at the CBN.
He is a graduate of Ahmadu Bello University, Zaria Kaduna and a fellow of the Nigerian Institute of Quantity Surveyors and the Institute of Credit Administration. He began his career with the Unified Public Service in 1983.
Sanwo-Olu Appoints Folasade Coker as Executive Secretary of LJLA
By Adedapo Adesanya
The Governor of Lagos State, Mr Babajide Sanwo-Olu, has appointed Ms Folasade Coker as the Executive Secretary of the Lateef Jakande Leadership Academy (LJLA).
The initiative is a leadership and mentorship programme of the state government, with the vision to develop tomorrow's leaders today for public service and governance in Africa.
According to a statement made available to Business Post, she was appointed based on her impressive track record and demonstrated successes on various leadership assignments.
Ms Coker has worked across numerous leadership roles in both the public and private sectors in a career spanning over 30 years to date.
She is the Visionaire and Chief Executive Officer of Coker & Castle Nigeria Ltd, a management consulting and coaching firm, which she co-founded with Derek Castle in 2003. She has a wealth of experience in delivering training on communication/interpersonal skills, team building, leadership and management, marketing and providing bespoke solutions.
Her role as the Executive Secretary of LJLA will include program planning and proactively monitoring its progress, and organisational and budget planning.
She will be responsible for administering the business affairs of the Leadership Academy.
Ms Coker will also be in charge of the total welfare of the fellows and to achieve their objectives of being part of the fellowship, and build an all-round leader mentally, emotionally and physically.
The objective is to support the LJLA vision to develop future leaders by equipping them with the requisite skills to positively influence public service and instil in them the ethics and values of purposeful leadership through direct mentorship and on-the-job training whilst ensuring the efficient management of the academy in all aspects.
Latest News on Business Post