Microbiologist Wins Heritage Bank Sponsored Next Titan Season 4
By Modupe Gbadeyanka
A graduate of microbiology from Godfrey Okoye University, Enugu, has won the Season 4 of the Next Titan, Nigeria's entrepreneurial reality TV show sponsored by Heritage Bank Plc.
The winner, Mr Iyeh Kennedy, is a 22-year-old fledgling entrepreneur, who is the Managing Director of Blue Leaf Herbs and Spices, which is into 100 percent organic cultivation, production and packaging of spices with the objective of reducing importation of spices from outside the country.
He beat three other contestants at the grand finale of the season 4 of the Next Titan held in Lagos recently to win the star prize of N5 million from Heritage Bank and a brand-new Ford Ranger from Coscharis Motors to kick start his business.
The Next Titan is Nigeria's entrepreneurial reality TV show, a brain child of Mide Kunle-Akinlaja, where thousands of ambitious young entrepreneurs compete and a winner emerges to cart away with a grand prize of N5 million and a brand-new car to start his or her dream business.
Heritage Bank chief, Mr Ifie Sekibo, disclosed that the bank has been sponsoring the Next Titan with other sponsors for the last four years in a bid to harness the youths and instil the spirit of entrepreneurship in them.
Mr Sekibo, who was represented by the Divisional Head, Structured Assets, of the bank, Mr Kehinde Olugbemi, said Heritage Bank believed in creating, preserving and transferring wealth across generations, adding that if they can teach a couple of people how to catch fish, they will in turn teach others so that wealth can be created, and employment generated.
He enjoined the other contestants who did not win to regard themselves as winners because they had learnt some invaluable concepts such as strategy, team work from the judges who are quite experienced in their areas of expertise.
In an interview with journalists, Mr Kennedy said, "I can't express myself right now. I left Enugu to come and pursue this dream and even lost my lectureship job with Godfrey Okoye University while on the programme.
"This prize means life and everything to me now and it also means that the vision which I have for Nigeria has just begun and waiting to be accomplished."
At the grand finale four finalists: Miss Adenike Ogundoro, a baker; Mr Sam Dioka, an ecopreneur; Miss Amaka Nworah, a shoe maker; and Mr Kennedy competed for the star prize of N5 million and a brand-new Ford Ranger.
The panel of judges made up of Mr Kyari Bukar, Chairman of Nigerian Economic Summit Group (NESG); Mr Tonye Cole, Executive Director and Co-founder of Sahara Group; Mr Chris Parkes, Chairman/CEO of CPMS Africa, an integrated marketing communications firm; and Lilian Olubi, CEO of Primera Africa Securities Limited evicted Miss Nworah after each of them made their business presentations and unanimously upheld Mr Kennedy as the star prize winner and Mr Dioka as first runner up winner.
The four finalists emerged from the top 16 contestants with the brightest ideas that were shortlisted from 50 aspiring entrepreneurs that were selected from auditions held in Abuja, Port-Harcourt, Enugu and Lagos recently.
The 16 contestants lived together and competed among themselves by carrying out weekly business tasks and challenges around the city of Lagos for nine weeks on television and with weekly evictions in the boardroom by the judges.
Earlier, in his address of welcome, Mr Kunle-Akinlaja, the Executive Producer of the Next Titan Nigeria noted that in the past three years and with the support of the sponsors and judges, they had been able to give out millions of naira and brand-new cars to young entrepreneurs with a deliberate attempt to inspire their spirit of entrepreneurship.
He said besides the contestants, millions of other young aspiring entrepreneurs who are watching the show are also encouraged to see entrepreneurship as a viable career option.
The executive producer noted, "I'm absolutely grateful to the sponsors and the judges who have always collaborated with us by supporting the Next Titan Nigeria every year and by believing in our objective which is about demystifying entrepreneurship and presenting it as what young unemployed graduates should start leveraging on to build lasting wealth for themselves and for the nation."
The Prospects for Tech Career in the Future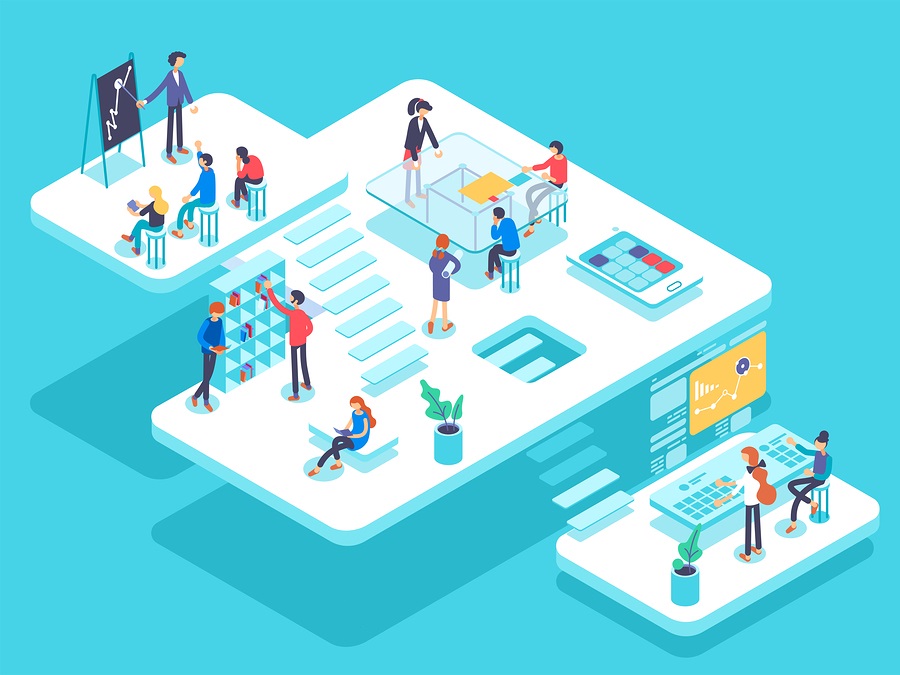 By Otori Emmanuel
Technology's capacity to foster growth and development is more apparent than ever. In that, the influence of technology cannot be overstated, from streamlining routine tasks to creating ground-breaking solutions. Technology has been extensively adopted throughout generations, and there is still an expectancy for it to meet future needs.
A growing demand for qualified technologists exists due to how prevalent technology has become. According to a report from the Bureau of Labor Statistics, from 2021 to 2031, it is anticipated that overall employment in computer and information technology occupations would increase by 15%, substantially faster than the average for all occupations. This increase is anticipated to result in the creation of around 682,800 new jobs during the decade.
Many are putting in a lot of effort to maintain their position in the future and avoid becoming obsolete. This involves continuing personal training through online learning resources, giving back to the community, participating in tech forums, and attending conferences that expose one to the various facets of the tech industry.
Gap in the Industry
However, there is now competition across industries for these abilities as a result of the demand for tech skills. To keep the sector prospering, the technology skill gap caused by this competition needs to be closed. With the development of new technologies, workers' contributions have been affected by the move toward machine learning, robotic engineering, artificial intelligence, cloud services, and decentralized operations.
The difference between what people can do and what employers expect them to be able to do is known as the skills gap. If an employee just knows how to program, yet a technology job role requires knowledge of both internet networking and a programming language, there is a skills gap. Due to this gap, businesses find it challenging to fill open positions. The employee can get better at this by developing the talent they lack.
Therefore, in order to supply services effectively, these new concepts must be acquired and mastered. Many tech professionals have been compelled to learn new ideas, hone their already-existing talents, and take on more difficult tasks to advance their careers because not all of them are knowledgeable in these new tech disciplines.
Tech industry benefits to Individuals
Due to the numerous benefits offered to employees, such as competitive pay, flexible work schedules, health insurance, skill development, paid parental leave, and job security, the tech industry is still enticing. Hence, many people have transitioned into IT from non-technical backgrounds.
Nowadays, many people do online training and obtain certifications to equip them with the knowledge they need to thrive in their employment. This is being done now to protect the future, even though it was rarely done in the past. Others have pursued their interests while working for tech companies without necessarily being "in IT". The ease of entrance into the tech industry offers insight into how the industry is changing. Many IT experts are willing to work remotely from their homes.
Skills for the Future
Currently, hard skills and Soft skills are two basic skills essential to delivering maximum performance in the tech industry. Hard skills are frequently knowledge-based talents that are exclusive to particular professions, whereas soft skills are frequent and value-based skills that are not connected to particular employment.
Hard skills include, among others:
Artificial Intelligence (AI)
Machine Learning (ML)
Data science
Data analytics
Data visualisation
User Interface/Experience (UI/UX)
Software engineering
Cloud computing
Internet of things (IoT)
Cybersecurity
Human-Computer Interaction
Technical research and writing
Several Soft skills include;
Communication skills
Leadership skills
Team player skills
Mentorship skills
Work Ethic
Empathy
Networking skills etc.
Future skills are those abilities that empower people to solve tough problems when situations evolve yet in an organised manner. It comprises hard skills, soft skills, transferable skills and other innovative skills. These abilities are essential for the coordination of formal activities. Some are innate that need to be cultured, while others can be formed through a learning process. They include; Creativity, Decision making and good judgment, Digital literacy and Computational thinking, Cognitive thinking, Collaboration, Management, Cultural intelligence, Financial Intelligence, Emotional intelligence, Automation etc.
In addition to one's primary training, these abilities are necessary for working in multi-functional teams. Not every skill must be mastered to succeed.
Buhari Appoints Dembos as NTA Director-General
By Modupe Gbadeyanka
Mr Salihu Abdulhamid Dembos has been appointed as the Director-General/Chief Executive Officer of the Nigerian Television Authority (NTA).
Mr Dembos was appointed to the position by President Muhammadu Buhari, a statement issued on Wednesday by Mr Segun Adeyemi, the media aide to the Minister of Information and Culture, Mr Lai Mohammed, disclosed.
Mr Adeyemi quoted his boss as saying that the appointment of the new DG is for a tenure of three years in the first instance.
Until his appointment, Mr Dembos was the Executive Director in charge of Marketing at the NTA.
His career as a media professional spans over 20 years. He has served as General Manager of two NTA stations, in Lokoja and Kano; and as the Zonal Director of NTA, Kaduna, among other appointments.
Jaiz Bank Appoints Sirajo Salisu as New MD/CEO
By Aduragbemi Omiyale
The board of Jaiz Bank Plc has chosen Mr Sirajo Salisu as the new managing director/CEO of the financial institution. He is to replace Mr Hassan Usman, who is retiring from the company.
In a statement on Monday, the firm said the appointment of Mr Salisu takes effect from October 16. The Central Bank of Nigeria (CBN), which regulates the country's banking industry, approved the new MD/CEO selection.
In the statement, the management and board of Jaiz Bank expressed confidence that his appointment would further strengthen the bank and wished him success.
Before his appointment, Mr Salisu was the executive director in charge of Business Development for the Northern region. He is a certified risk manager (CRM), a fellow in the Institute of Credit Administration (FICA) and an honourary senior member of the Chartered Institute of Bankers of Nigeria (CIBN).
The incoming MD/CEO has over 28 years of practical banking experience, with over a decade at the top management level. He started his banking career in 1992 with Inland Bank Plc as a Supervisor. He rose to Assistant General Manager with First Inland Bank Plc, where he held various managerial positions in Operations, Credit Administration and Business Development, including Regional Manager, FCT Abuja.
In 2009, he was appointed as the MD/CEO of Arab Gambian Islamic Bank (AGIB), a position he held till January 2015.
Mr Salisu joined Jaiz Bank in 2016 and served as the Regional Manager, South while supervising the Treasury Department of the bank. In 2018, he was appointed as the Chief Risk Officer of the company and later elevated to the position of Executive Director of the lender.
He has attended some management and Islamic banking courses within and outside Nigeria as a participant and/or a speaker. He is an alumnus of the prestigious Lagos Business School (SMP 33) and Madinah Institute for Leadership and Entrepreneurship (PALM 11), Kingdom of Saudi Arabia.
Latest News on Business Post