PTAD Removes 21,227 Unverified Pensioners from Payroll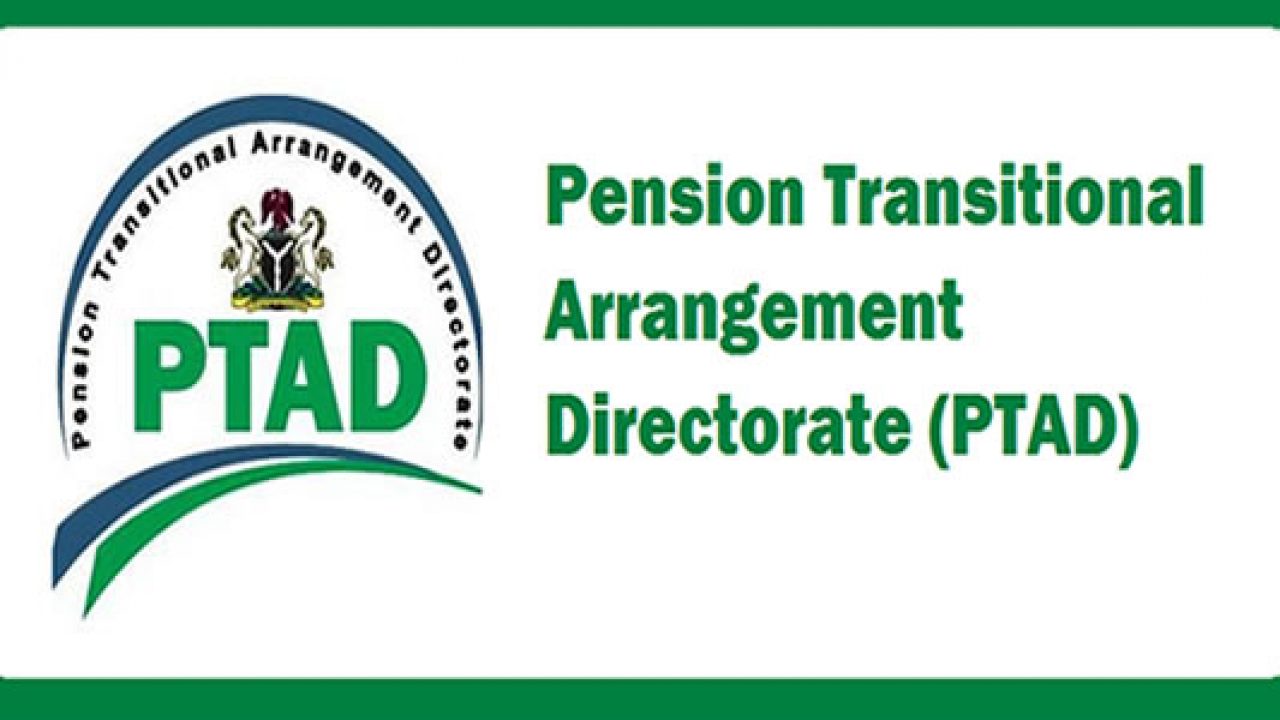 By Modupe Gbadeyanka
About 21,227 unverified pensioners from various parastatals of government would be removed from the payroll of the Pension Transitional Arrangement Directorate (PTAD) from October 2020.
A statement from the agency said the list containing names of the affected pensioners has been forwarded to pension unions, associations, agencies and institutes since July 2020 for dissemination and sensitization of their members and to give feedback to the directorate.
According to PTAD, the 21,227 pensioners were those who failed to turn up for the directorate's 2019 PaPD nationwide and in-house verification exercises. Also, they neither submitted a documentary request for mobile verification nor registered as diaspora pensioners.
In the statement, it was disclosed that documented diaspora pensioners and pensioners who requested for mobile verification but are not yet verified, have also been added to the documented pensioners pending when it would be convenient for them to be verified.
The PTAD said in view of the COVID-19 lockdown, it has released some guidelines which bonafide pensioners amongst the identified 21,227 pensioners with authentic documents should follow to ensure that their names are not removed from the payroll.
According to the agency, pensioners who are resident overseas should scan all their career records, bank statement, BVN slip with a picture, mobile number, email address, resident permit, data page of international passport showing picture and personal details, certificate of aliveness from the nearest Nigeria embassy and send to papdcomplaints@ptad.gov.ng.
Also, pensioners who are sick have been asked to scan all their career records, bank statement, BVN slip with a picture, mobile number, email address, national identity card or national driver's license, a medical report from a government hospital and send to papdcomplaints@ptad.gov.ng.
For pensioners who are neither sick nor resident abroad but missed the verification exercises of 2019, they are required to scan all their career records, bank statement, BVN slip with a picture, mobile number, email address, national identity card or national driver's license and send to papdcomplaints@ptad.gov.ng to be scheduled for verification.
The PTAD said in the unlikely event that a pensioner has been previously verified by the directorate but still find his/her name on the list, such a person should scan their verification slip and send to papdcomplaints@ptad.gov.ng.
Pensioners can check their names on the list by inputting their account number and the name of the agency they retired from HERE. If the pensioner's details do not open up, it means the name is not on the list of those to be removed from the payroll.
FG Implements 14-Day Paternity Leave for Civil Servants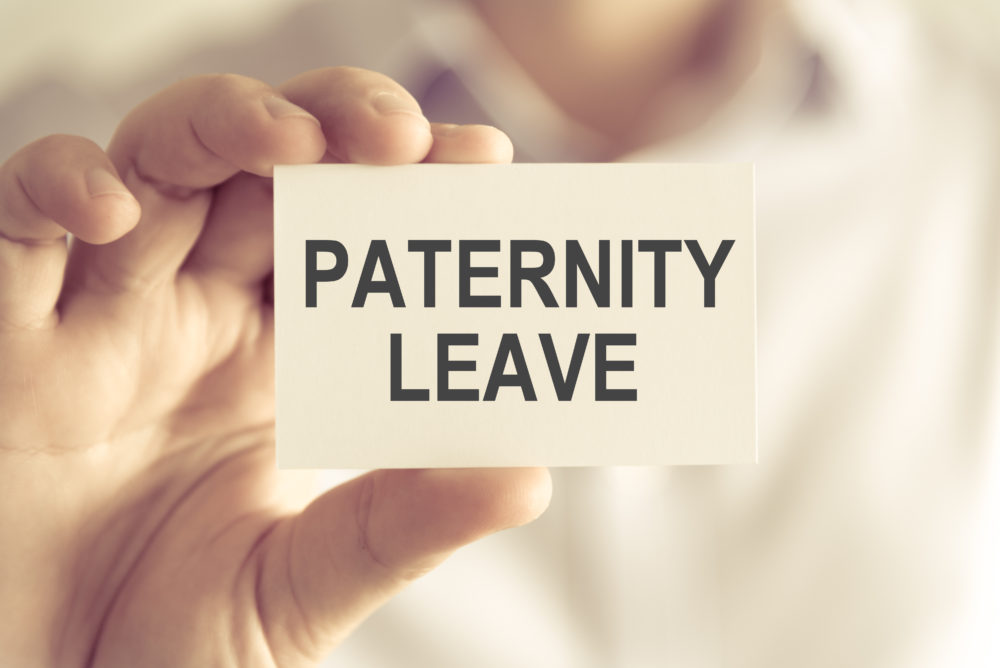 By Adedapo Adesanya
The federal government has commenced the implementation of the 14-day paternity leave policy for serving civil servants on its payroll. The leave with pay is mainly for employees whose spouses deliver a baby.
Head of Civil Service of the Federation, Mrs Folasade Yemi-Esan, in a circular, said the leave would take effect from November 25, 2022, adding that it is in line with the provisions of the Public Service Rules, 2021 Edition.
"Government has also approved paternity leave for serving male officers whose spouse delivers a baby. The period of the leave shall be 14 working days. The leave shall not be more than once in two years and for a maximum of four children.
"Where the family of a male officer adopts a child under four months old, the officer will similarly enjoy paternity leave for a period of 14 working days," the circular read.
Mrs Yemi-Esan also said the request for such leave must be accompanied by the Expected Date of Delivery's (EDD) report of the officer's wife or evidence of approval of the adoption of the child by the relevant government bodies.
Business Post reported last year that the Federal Executive Council (FEC) had approved the introduction of 14-day paternity leave for public servants in the new Public Service Rules (PSR), which replaced the 2008 policy.
Osun Civil Servants Will Enjoy my Administration—Adeleke
By Modupe Gbadeyanka
The new Governor of Osun State, Mr Ademola Adeleke, has promised to prioritise the welfare of civil servants of the state.
In a statement signed by his spokesman, Mr Olawale Rasheed, on Monday, the Governor said Osun civil servants have nothing to fear as his administration would cater to them.
According to Mr Adeleke, who held a meeting with the workers a day after he assumed office, the interest and condition of service of the state employees are parts of his five-point agenda.
"I will be favourable to civil servants. You will enjoy my administration. We will be worker's friendly in our policies and actions," he stated.
Also today, the Governor swore in Mr Kazeem Akinleye as his Chief of Staff, and Mr Teslim Igbalaye as the Secretary to the State Government (SSG), tasking them to brace up for the delivery of good governance.
He said the political appointees were picked for the positions because they are "worthy sons of Osun State" and strong members of the Imole team with the best interest of the state at heart.
At the event attended by top political and religious leaders as well as traditional rulers, including the Deputy Governor of Osun State, Prince Kola Adewusi and Ataoja of Osogbo, Oba Jimoh Olanipekun, the state governor said his appointees would strengthen the capacity and capabilities of his administration to deliver on his five-point agenda.
"I ask you to brace up to meet the challenges on the ground. We are hitting the ground running by addressing a lot of complications we met on the ground. It is your duty to be a team player and deploy your wealth of experience for the success of our administration," the Governor noted.
Responding on behalf of other appointees, Mr Igbalaye assured his boss of their readiness to support him in his strong desire to take Osun state to the promised land, stressing that "we are committed to the faithful and successful implementation of the five-point agenda."
Prudential Empowers Young Professionals Aspiring to be Change Makers
By Adedapo Adesanya
Prudential has reiterated its efforts to contribute to the growth and transformation of the economy and young employees by bringing a fresh perspective and a different way of thinking to any business.
This was the crux of the company's recently concluded four-day immersive leadership programme, which saw young professionals from across the group hosted in Lagos.
The programme sought to inspire, empower and develop a community of young employees to become active change makers through innovation in order to create a future-ready Prudential.
Now in its third cohort, the Prudential Young Professional Programme is a grouping of 40 young employees aged 35 years and below from Africa, Europe and Asia i.e. Cameroon, Cote d'Ivoire, Ghana, Kenya, Togo, Uganda, Zambia, Nigeria, Singapore, Thailand, Malaysia, the United Kingdom selected on the recommendation of their leaders.
The young professional programme was designed to connect young changemakers across the group to each other, mentors who are CEOs as well as senior executives, to learn and create solutions for our customers.
"With an average employee age of 37 years in Africa, we value thoughts and ideas from our younger employees. The program is not only designed to serve our customers to get the most out of life, but we also enable all employees to pursue their dreams and reach the highest potential, both personally and professionally. Prudential is counting on the young professionals, our next generation, to continue building our legacy as future leaders and create a future-ready Prudential," said the Chief HR Officer for Prudential Africa, Mrs Maria Shipiri.
"As a just and inclusive employer, Prudential strives to create a work environment where our diverse and talented team can bring their authentic selves to the workplace in order to create, innovate, learn, succeed and grow," said Mrs Nikki Davies, Group Diversity and Inclusive Director.
Harnessing on the creativity and energy of our young colleagues, the cohorts will collaborate across locations, businesses, and departments, generating ideas and prototypes and resulting in proposals to create a future-ready and competitive Prudential.
With over 540 employees in Africa 35 or less, the programme focuses on building a tight-knit cohort while simultaneously supporting individuals and uniting emerging leaders from various businesses to engage in value-based leadership discussions and hands-on workshops while also gaining visibility across senior stakeholders and co-creating solutions for the company.
As part of Prudential's growth roadmap, we are significantly investing in our people and technology to build the capacity to serve more customers. Today, Prudential serves over 19 million life customers in Asia and Africa.
Latest News on Business Post