Tess Rinearson Leads Twitter's New Crypto Team
By Ashemiriogwa Emmanuel
Microblogging and social networking giant, Twitter, has announced Mrs Tess Rinearson, a seasoned Crypto engineer, to lead its new cryptocurrency team.
The company has carved out a dedicated team to specifically look into decentralised applications, cryptocurrencies and blockchain solutions.
Mrs Rinearson, before joining Twitter, was a full-stack engineer at Medium, where she worked on the company's first service written in Go called the social graph service. She has built blockchain software and worked on storage and protocol problems.
Announcing the new role in her tweet on Wednesday, November 10, she wrote, "I'm thrilled to share that I've joined Twitter, lead a new team focused on crypto, blockchains, and other decentralized technologies—including and going beyond cryptocurrencies."
In addition, she disclosed that the team would be exploring how ideas from crypto communities can further expand boundaries of what's possible with identity, community, ownership and more.
"As I build out the team, we'll be working to figure out what crypto can do for Twitter, as well as what Twitter can do for crypto. Twitter truly "gets" crypto (hello bitcoin tipping & NFTs!), but there's so much more to explore here," she wrote.
The announcement marks significant progress to the bird app journey towards achieving an enhanced Bitcoin integration which was first revealed about two months ago.
Sometime in September, Business Post had reported the micro-blogging giant announced that it would roll out the 'Tips feature' that would allow users to get paid in Bitcoin on the social network.
It happened after the introduction of Tip Jar, a recently added feature on the bird app that makes it easy for users to send money to their favourite creators on the micro-blogging service using third-party apps, including Cash App, Patreon, Venmo, and others, to their Twitter bios and individual Tweets to receive funds.
Total Energies Nigeria Appoints Jean-Philippe Torres as Chairman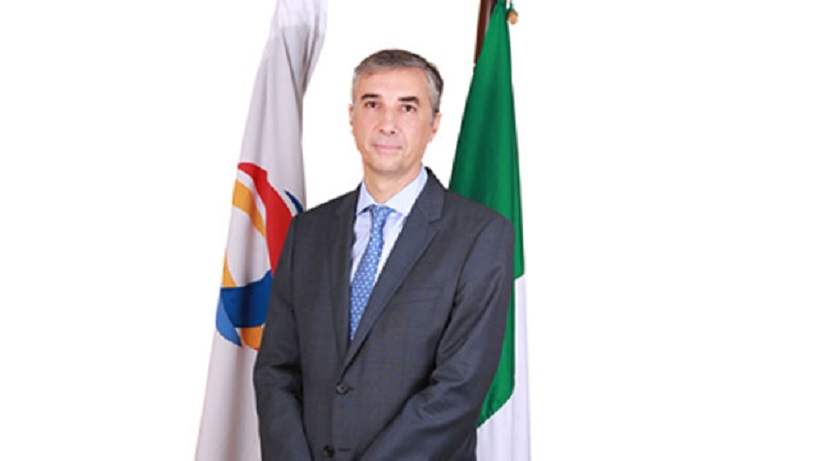 By Aduragbemi Omiyale
A Frenchman, Mr Jean-Philippe Torres, has been appointed as a Director and Chairman of TotalEnergies Marketing Nigeria Plc, one of the oil companies operating in the country.
A statement from the company disclosed that the appointment of Mr Torres was approved by the board of directors of the organisation on Thursday, November 25, 2021.
The chairman would be expected to use his position to take the company to higher heights and expand the operations of the firm in the country.
Mr Torres started his working career as an Analyst in the French Ministry for Economy and Finance, joining the Total Group in 1992 as a Financial Controller in the Combustible Fuels Division of Elf Antar France.
A year later, he moved to Elf Raffinage Distribution as Treasurer in charge of the African affiliates and in 1995, he was the Sales and Marketing Manager for Elf Oil Zaire and went on to hold a similar position in Senegal in 1997 and in 1999, he was appointed General Manager of TotalFinaElf Gambia.
Two years later, Mr Torres was appointed Managing Director of Total Togo and Total Benin and in 2004, he became the Managing Director of Fina Congo.
In 2007, he was appointed Strategy and M&A Senior Project Manager Total Raffinage Marketing, Paris and in 2011, he was appointed General Manager Retail and Fuel Cards of Total Germany.
In the notice issued by the company, it was disclosed that Mr Torres became the Executive Vice-President of North & Central America of Total Marketing & Services, Americas Division in 2014 and in 2016, he was appointed the Managing Director of Total Nigeria Plc.
In 2018, he left the board when he was appointed the Vice President East & Central Africa. He later became the Executive Vice President of Mediterranean & Indian Ocean in September 2021 and last month, he was named the Senior Vice President of Africa, TotalEnergies Marketing & Services.
7 Steps for a Killer Entry Level Software Engineer Resume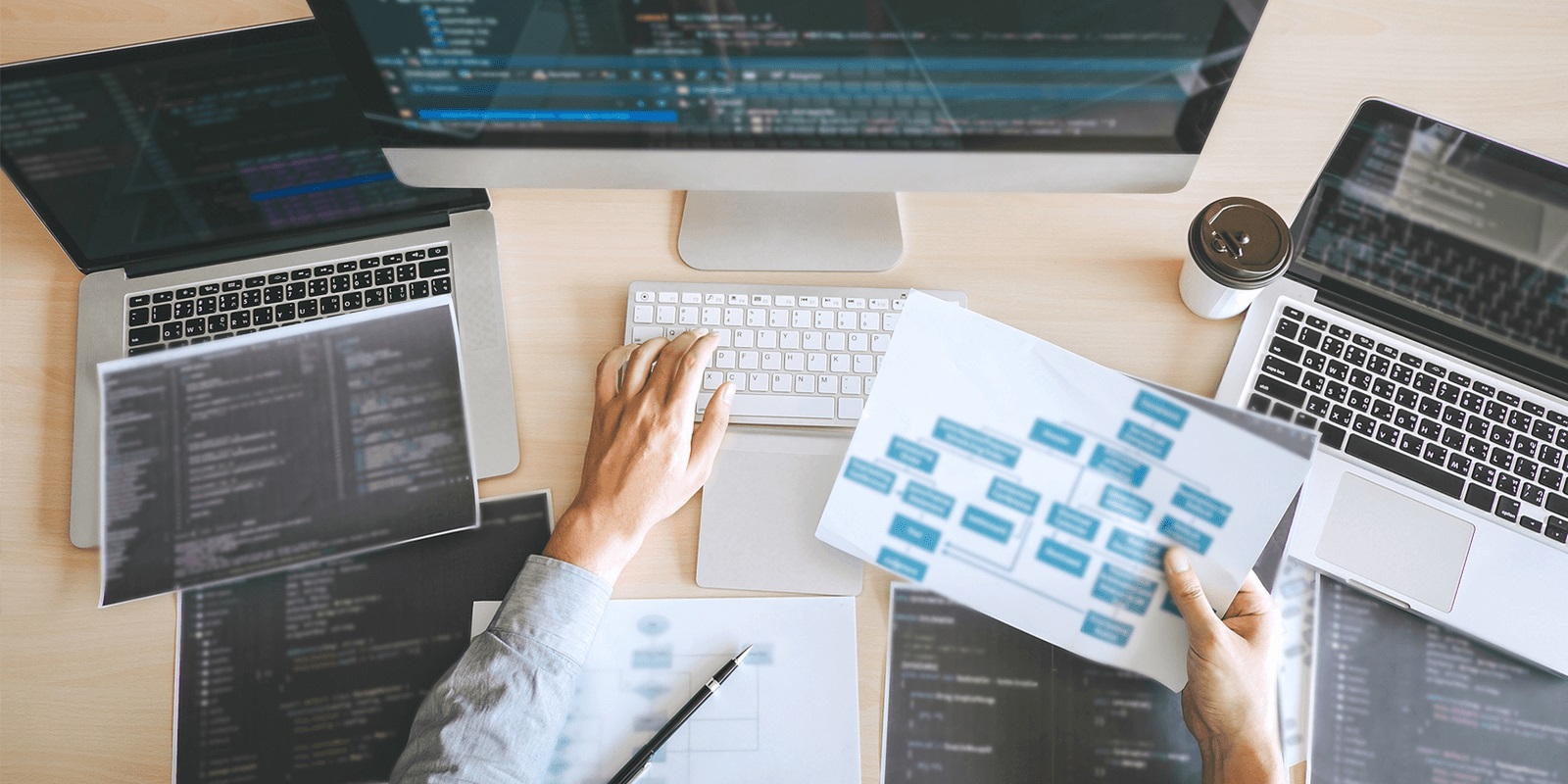 Introduction
Software engineering has always been the fundamental pillar of the Information Technology industry. A software engineer job profile is also considered one of the most secured career domains in terms of employment rate.
According to a report by the United States Bureau of Labor Statistics, 1,847,900 Software Developers, Quality Assurance Analysts, and Testers are currently working in the country.
These numbers are expected to grow up to 22% by 2030. So, if you are in the middle of your computer science degree program, you are on the right path for a lucrative career.
Meanwhile, we are backing you up with the resume-building process. To help you make the best junior software engineer resume, we are here with seven killer resume-building steps. You can follow these steps to craft an impeccable resume for your entry-level job search:
Step 1- Make an Outline
To build a professional & well-organized resume, create an outline of your resume before any other step. We recommend using reverse chronological resume format for entry-level job seekers.
Step 2- Mention Key Skills
Skills play a vital role in a technically strong resume. Highlighting profile-centric skills on your resume will not only help you in parsing through the ATS (Applicant Tracking System) but also in getting the recruiter's undivided attention.
Moreover, we advise you to make separate sections for your technical skills and soft skills. It will make your resume look organized and professional.
Step 3- Add Your Educational Qualifications
Write your education details related to the software engineering profile. You can consider adding the below-given points while framing the educational qualifications section of your resume:
Degree/Diploma Name
Institution Name
Acquired Grades
Location of Institute
Year of Enrollment & Graduation
Step 4- Showcase Your Project Details
You can make a separate section for elaboration on your previously built projects. It will help you in stealing the limelight during the recruitment process. Here are some points that you can add in the projects section of your resume:
Name of Project
Programming Languages Used
Other Technical Elements Used
Highlighting Tasks
Step 5- Shed Some Light on Your Training
Training section will cover the professional experience space in your resume. Just like professional experience, you need to showcase your training profile, company name, location, and serving year in this section.
We suggest you write all your training details in bullet points to improve readability. Take a look at some essential points to remember while framing your resume points:
Use a power verb to start every point
Quantify your bullets wherever possible
Highlight important keywords and metrics
Step 6- Add Certifications
Additional certifications apart from your educational degree can add value to your initial level job search. You can list all your certifications obtained related to a software engineer profile. These certifications will make you stand out from the crowd of your competitors. The certifications section of your resume must include the following details:
Name of Certification
Name of Issuer
Month and Year of Completion
Step 7- Write a Crisp Resume Summary
As its name defines, it possesses the highlights of your entire resume in an easy-to-read paragraph. Your resume summary needs to be appealing and expressive about your capabilities and achievements.
We recommend you to write your resume after summing up all other sections of your software engineer resume. Moreover, you can stuff it with profile-centric keywords to make it more impressive to steal the limelight during the resume screening round.
Key Takeaways
Take a look at the key takeaways of this article:
Outline your resume in reverse chronological resume format
List your technical skills and soft skills in separate sections
Mention the details of your educational degree with enrolment & graduation dates
Showcase the details of your previously built projects
Add your training details to fill up the gap of professional experience
Write about your certifications related to the software engineering profile
Craft an appealing and impressing resume summary stuffed with industry-specific keywords
These guidelines will lead you towards a professional entry-level software engineer resume. For any other career assistance, you can use the comment section given below.
NEC Ratifies ALGON Delta Chairman as National Legal Adviser
By Modupe Gbadeyanka
The Delta State Chairman of the Association of Local Governments of Nigeria (ALGON), Mr Victor Ebonka, is now the substantive national legal adviser of the group.
His appointment was ratified by the National Executive Council (NEC) of ALGON at the 4th zonal meeting and retreat of the organisation held in Lagos State.
At the event, a new deputy national president of the association was elected and this was Mr Aminu Maifata Muazu from Nasarawa State.
Also elected was a new national treasurer, Mr Mohammed Bappa of Takai Local Government Area Kano State.
They were all sworn in immediately by a notary public, Mr Taiwo Onayinka of Strict Attorneys.
During the NEC meeting, the ALGON National President received a delegation of the Association of Bloggers and Journalists Against Fake News who paid him a courtesy visit led by its president, Mr James Ezema.
The media practitioner appreciated the ALGON leader for his open-door policy, pledging to partner with the group in its effort to mitigate the negative impact of fake news on peace and development in the country.
Latest News on Business Post