I Wanted to Smash Bottle on Fathia Balogun's Head—Remi Surutu
**I Don't Regret Slapping in Public
By Modupe Gbadeyanka
It came as a rude shock to fans of the movie industry in Nigeria recently when news emerged that two of the leading actresses engaged in a shameful public display.
How it happened
It was the burial of the father of a socialite, Mr Bamidele Omosehin, in Lagos, with Remi Surutu, Fathia Balogun and others in attendance.
While the party was going and the guests were marrying, Remi Surutu stood up from her table and went straight to where Fathia was sitting with others. She gave her colleague an unprovoked slapped, which attracted the attention of others.
It took the prompt intervention of others around to stop what would have been an Ultimate Fighting Championship (UFC).
Remi explains the reason for her action
Speaking with City People in an interview about why she fought Fathia, who she acknowledged once live with her at her Magodo residence, Remi said she was angry that her former friend could be gossiping her in the industry.
Hear what she said
"My fight with Fathia Williams started when I began hearing all manner of jargons, she was saying about me. I heard she's been going about running me down in the presence of many of our colleagues and movie producers. She's messing up big time and somebody needed to put her in a place where she belongs.
"This is the person I took in as a sister. We were very close when she joined the industry. I can say it boldly that I was instrumental to her relationship with Saidi Balogun then. They were both living with me in Magodo. I had to send them out because they always fight, and they almost injured my mum.
"I don't know why she suddenly grew that hatred for me and started running me down. To date, I still cannot say what I've done to deserve that from her. There are so many other things she did that I can't say here.
"Faithia is full of herself, probably because they used to deceive her, by calling her the Queen of all the Actresses, Pelu awon tani (with who?).
"I decided to confront her and deal with her at that event because somebody needed to call her to order and God saved her that day and thank God for the intervention of other colleagues around. I told her if you move closer to me, I will break a bottle on your head.
"When people started calling us to settle it amicably, I told them I am not ready to settle anything with her and I don't feel remorseful for attacking her. I have no regret at all, she's really messing up and she needed to be put in her place."
YouTube Commences Africa Creator Week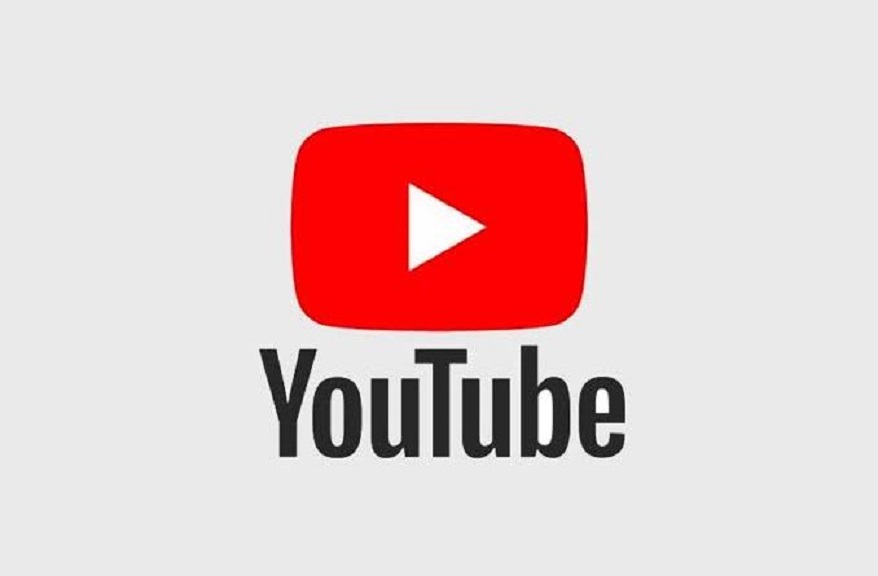 By Modupe Gbadeyanka
The second edition of the Africa Creator Week, an initiative put in place by YouTube to showcase the inspirational journeys of creators on the continent, has commenced.
It is part of the efforts of YouTube to support content creators from across the continent and its commitment to nurturing black creators and artists in the #YouTubeBlack Voices programme.
The YouTube Africa Creator Week 2021 kicked off on Monday, November 29 and will end on Friday, December 3.
Highlights of the week-long programme include three motivational creator talks and a masterclass focused on teaching creators how to diversify their revenue streams and increase their income.
A storyteller video series, Stories Behind the Storytellers (https://goo.gle/thestoryteller), will spotlight the journeys of nine top African creators who are growing their fandom through inspirational storytelling and will also premiere at the event.
The nine storytellers, from Kenya, Nigeria and South Africa to be featured are Fashion Wizardry (Kenya), Alex Methange (Kenya), Mandi Sarro (Kenya), Miss Techy (Nigeria), Sisi Yemmie (Nigeria), Steve Nduku (Nigeria), Financial Bunny (South Africa), Nozibele Qamngana (South Africa), and Reggie Mohlabi (South Africa).
Participating event facilitators include Taiwo Aina (Nigeria), who will be sharing her experiences as a renowned YouTube filmmaker; Kukuwa Fitness (Kenya) who will be sharing how YouTube has been instrumental in assisting her to empower communities across the world; and DEFINING Media (South Africa) who will share how they are achieving their goals of empowering people using inspiring stories.
In addition to creator-led sessions, Dr, Ethel Nakimuli-Mpungu, a renowned lecturer and psychiatric epidemiologist at Makerere University College of Health Sciences, will spearhead conversations on mental wellbeing.
"Africa is filled with inspiring stories and YouTube is committed to supporting the growth of the continent's storytellers. The YouTube Africa Creator Week intends to spotlight top African creators who are focused on their YouTube journeys and stirring engaging conversations among content creators in order to drive growth on the continent",  says Adetutu Laditan, YouTube Creator Marketing Manager, EMEA
Recent YouTube statistics illustrate the significant growth of the creative community across Africa. Nigeria has over 500 channels that boast over 100 thousand subscribers, an increase of over 60 per cent from the previous year.
In Kenya, over 300 channels have over 100 thousand subscribers – an increase of over 90 per cent, year on year; while in South Africa, over 250 channels now have over 100 thousand subscribers – a year-on-year increase of over 60 per cent.
"YouTube has been a partner to a generation of creators, from around the world, who have turned their creativity into businesses.
"In Africa, we are working to advance the discovery and development of the next generation of creators. We are focused on investing with an emphasis on connection, inspiration and the celebration of the uniqueness of black African voices", Awofisayo concludes.
In January, 19 creators and four artists from Sub-Saharan Africa were selected from 132 creators around the world to receive funding from the #YouTubeBlack Voices Fund as part of the 2021 #YouTubeBlack Voices Creator Class.
The #YouTubeBlack Voices Music Class of 2022, announced earlier this year, also includes eight artists, songwriters and producers from Africa. YouTube Shorts, which was introduced to the region this year, is also enabling creators to share their stories and creativity through catchy videos made using their mobile phones.
Spotify Unveils Ad Studio in Nigeria, Jamaica, Others
By Modupe Gbadeyanka
A self-serve ad platform of Spotify known as Ad Studio has been launched in Nigeria, Jamaica, Nigeria, Ghana, Kenya, Tanzania and Uganda.
The Ad Studio is a tool on the Spotify platform that allows artists, brands and businesses to easily run audio and video ads. Advertisers can create a campaign within minutes, and the platform provides flexibility and control to set up and manage campaigns in real time.
A statement from the organisation disclosed that the innovative advertising medium was designed to entertainers build a custom audio ad for free right in Ad Studio, in as little as 24 hours.
"Reaching audiences with Spotify Ad Studio is efficient and easy," said Christopher Li, Director of Digital Planning & Products APAC at Live Nation and Spotify Ad Studio user. "You can decide to target listeners by genre preferences, interests, and context, etc. It only takes us a few minutes to create a campaign, and the free voiceover service saves a lot of effort, too."
Before now, Spotify had launched Ad Studio in other markets, including America and Europe, and looks forward to the impact this will have in emerging markets like Sub-Saharan Africa, where audio streaming is on the rise.
In order to advertise with this tool, advertisers need to spend a minimum of N100,000. Ad Studio provides advertisers with free audio creation tools including background music mixing, voiceover talent, audience targeting and real-time reporting.
As the world leader in audio streaming, Spotify brings music and podcasts to nearly 365 million users in 184 markets, across hundreds of devices. This is where young people are — and where young people go, marketers follow. 71% of Spotify Free listeners are under 35 and the median age of podcast listeners is 27.
In Nigeria alone, over 100 million citizens are active internet users. Of this number, 57.9 per cent use music apps — up from 54 per cent last year.
The median age in this market is 18, meaning that the majority of smartphone users are Gen-Z. Similar to Ghana and Kenya, the Gen-Z market is increasing, and many young people are streaming audio.
The launch of Ad Studio is another way Spotify is leading the way in audio innovation globally, and providing advertisers with the opportunity to grow their audiences in these emerging markets.
Take Baba Suwe's Death as Act of God—Sanwo-Olu
By Aduragbemi Omiyale
Governor Babajide Sanwo-Olu of Lagos State has described the death of popular Nigerian comic actor, Mr Babatunde Omidina, otherwise known as Baba Suwe, as painful.
In a statement issued on Tuesday by his Chief Press Secretary (CPS), Mr Gboyega Akosile, the Governor also said the demise of the movie star was a great loss to his family, Nollywood and the country as a whole, especially his fans and lovers.
He urged the deceased family, friends, associates and the movie practitioners to take Baba Suwe's death in good faith and as an act of God.
In his heartfelt condolences to the Omidina family and the Nigerian entertainment industry on the passage of the renowned actor, the Governor said, "The late Babatunde Omidina, popularly known as Baba Suwe was a bundle of talent, who used his God-given gift to advance the course of mankind."
"As an actor, he put smiles on the faces of many people through his comic roles in different movies and television drama series," he added.
"No doubt the death of a loved one is usually painful because it is irreparable but we must always take solace in God, especially if the deceased had lived a fulfilled life, just like the late Babatunde Omidina, who was a celebrated actor during his lifetime.
"Baba Suwe's death had left a vacuum that would take some time to be filled in the entertainment industry. I pray that God will grant the late Babatunde Omidina eternal rest and grant the family, colleagues and associates the fortitude to bear the irreparable loss," Mr Sanwo-Olu further said.
Baba Suwe died on Monday at age 63. He nursed diabetes before his demise.
Latest News on Business Post