The Trendy Bride's Guide to Camouflage Wedding Dresses: Getting Creative
If you've never heard of it, camouflage wedding dresses are one of today's most popular bridal wedding dress styles.
Although military uniforms are often associated with "camouflage," this is not the case. You'll be shocked at how far camouflage has progressed in recent years. The camouflage fashion fad has taken the world by storm, with everything from camouflage party dresses to camouflage wedding gowns being produced in the name of survival.
List of some ideas about Cheap Camo Bridal Gown
A fancy wedding gown isn't for everyone. You don't have to break the bank to have the dress of your dreams, either. And don't forget about the camo wedding gowns. Therefore, make your camouflage wedding gown with a little help from your seamstress or a friend. If you're not a natural seamstress, there are plenty of places to shop for a fantasy gown within your price range.
Camouflage wedding gowns may be found at China wholesale sites and a certain dress boutique and on the internet. The gowns are priced at the same level as typical full-length white dresses. Brides looking for unconventional wedding gowns should have no problem selecting a one-of-a-kind garment and representing their individuality.
White Camo Wedding Dress: Do you still desire a white wedding dress despite your fondness for camouflage clothing? Don't worry, you can locate a white camo wedding dress that's both exquisite and unique. Elegant white gowns with camouflage components are available, and they will enhance your natural beauty to the max. However, camo accents may be applied to your gown as well as the dresses of your bridesmaids to create a much more-trendy look.
Camo Wedding Gown with the Orange Accent: Orange highlights in your camouflage design are a fun way to liven things up. When paired with camouflage, orange is the ideal color. Orange is also a great color choice for a fall or around Halloween wedding. For an outdoor wedding, orange accents or decorations are appropriate. Experiment with various hues, and don't be scared to go for the gold! But there isn't any rule that says you must wear a conventional white gown.
A Short Camo Bridal Dress: If you want to show off your legs or don't want to feel restricted by a lengthy wedding gown, a short camouflage dress is the right option for you. Having a longer camo wedding dress allows you to be more creative in style. A short gown is ideal for an outside ceremony, such as a beach wedding or many other events.
Camo Bridal Gown with Boots: However, with the more typical bridal footwear of heels or sandals, an increasing number of women are choosing boots instead. Camo bridal dresses and boots are both unique and fashionable. Weddings with camo-inspired dresses are often held in a rustic or rural setting. Boots are a better option than standard heels in this situation since they are both practical and fashionable. You can get anything from combat boots to army boots to go with your camo wedding dress.
Designing a Groom's Camouflage Outfit
Even if your wedding has a military or rural theme, you'll want your groom to wear camo as well. Everything from complete army camo gear to a modest camo vest may be worn by your fiancée at any given time. You want your bridal party to be light-hearted and in keeping with the general tone you've chosen for your big day. In addition, you should include camouflage in your wedding design. However, everything about your wedding, from the centerpieces to the napkins, should have a camo accent.
Q4 2021: Nollywood Records 1.9% Rise in Movie Production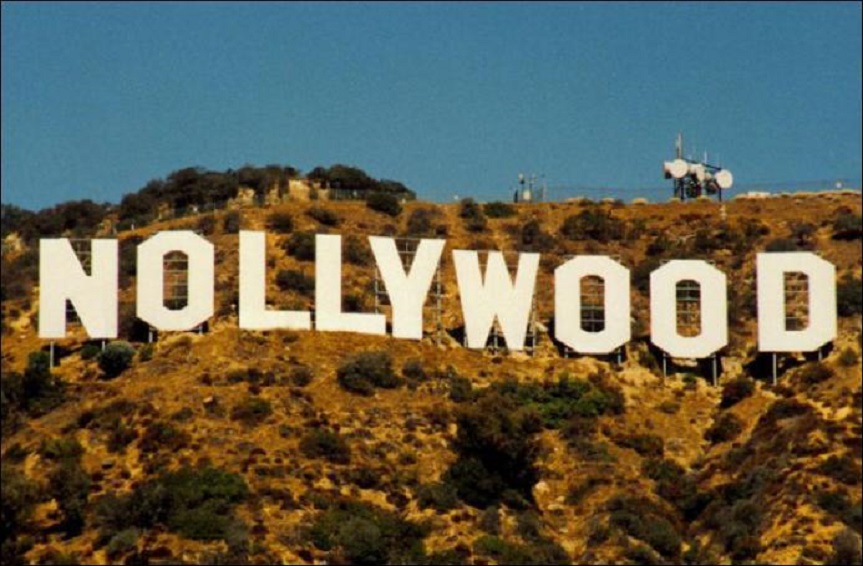 By Adedapo Adesanya
A total of 382 movies was produced by the Nigerian film industry, otherwise known as Nollywood, in the last quarter of  2021, up from 375 in the third quarter, indicating a 1.9 per cent growth quarter-on-quarter.
This was disclosed by the National Film and Video Censors Board (NFVCB) in a statement signed by Mr Adedayo Thomas, Executive Director/CEO of the board.
According to him, the figure was made available by the Department of Film Censorship and Classification of the board in its fourth-quarter report for the year, which captured all films submitted to the board from across the country.
Mr Thomas said that Lagos State had the highest number of movies produced for the period with 181, while Onitsha followed with 96 movies and Abuja with 87 movies.
The analysis by locations further showed that Kano had seven, while Port Harcourt and Jos recorded three respectively and Benin had five movies for the period under review.
"The report is for onward submission to the relevant Federal Government authority for compilation of the nation's Gross Domestic Product (GDP) for the fourth quarter (Q4), 2021.
"We are happy that the industry is picking up again, having survived the harsh impact of the COVID 19 pandemic on every sector of our economy, including the creative sector and the motion picture industry in particular.
"We introduced virtual censorship platforms to keep the industry running so as not to jeopardise the business interest of stakeholders, and that has become an integral part of our operations," he said.
NFVCB is a federal government body that regulates the films and video industry in Nigeria. The board is empowered by law to classify all films and videos whether imported or produced locally.
It is also the duty of the board to register all films and videos outlets across the country and to keep a register of such registered outlets, among other functions.
Ghana's Amaarae Joins Spotify EQUAL Music Programme
By Modupe Gbadeyanka
The prestigious Spotify EQUAL Music Programme has announced Ghanaian breakout star, Amaarae, as the January Artist of the Month.
The red-gold-green nation's global sensation is the cover of Spotify's EQUAL Africa playlist, which compiles music from "the fiercest African women making waves".
Spotify EQUAL is a pledge to amplify the voices of women in the music industry, as only 25 per cent of artistes on the charts are female, according to a study by Spotify-funded USC Annenberg.
The EQUAL programme spans seven categories, which include the EQUAL Artists of the Month and the EQUAL local playlists, where Amaarae represents the January 2022 selection.
"I'm incredibly proud to be EQUAL's Artist of the Month in recognition of all the barriers my creative work looks to break. It's a win for Ghanaian and African female creators," Amaarae enthused.
New York-born Ama Serwah Genfi is creating R&B, Soul, and Afropop fusions that have global appeal. Amaarae, who is a strong advocate of gender equality, is fast achieving fame.
The rise of The Angel You Don't Know album maker on Spotify is phenomenal, with more than 10 million monthly listeners, and over 116 million streams for her Sad Girlz Luv Money remix alone.
With this viral hit, which features Kali Uchis and Moliy and which debuted at #80 on the US Billboard Hot 100 in November 2021, Amaarae became the second Ghanaian to break into the Billboard charts – 50 years after Ghanaian-English Afro rock band Osibisa first paved the way.
Today, the entertainer known to her social media fans as Fountain Baby follows in the footsteps of fellow Ghanaian female star Gyakie who, with her selection in April last year, became the first African woman to partner with Spotify for EQUAL.
Other African artistes to have been featured on EQUAL include Kenya's SSARU and Muthoni Drummer Queen, Nigeria's Ayra Starr, and South Africa's DBN Gogo.
Entries Open for Second ALAT Food Challenge
By Aduragbemi Omiyale
Food lovers in Nigeria now have the opportunity to apply for the second edition of the ALAT Food Challenge sponsored by Wema Bank Plc.
According to the Head of Marketing Communications and Investor Relations at Wema Bank, Ms Funmilayo Falola, the company's drive-in organising another edition of the ALAT Food Challenge was to "lift the spirits of Nigerians, especially following a difficult year."
"It was exciting to see how Nigerians reacted to the first contest and we hope that we can replicate that joy on a much bigger scale with this edition," she added.
On Monday, January 17, 2022, ALAT by Wema confirmed that the challenge will even improve on the successes of the previous edition and will leverage the excitement of the new year season.
The challenge will give young Nigerians another opportunity to express their excitement following an eventful year. The partnership with popular social media food influencer, Ayo the creator of the food eating show – Nigerians vs Food, will continue this season.
This challenge, which will feature two episodes, is open to all interested persons between the ages of 18 to 35 and requires all challengers to sign up on the ALAT app (via Play Store or App Store) using the referral code 'FOOD'. Following a successful registration, challengers are expected to visit the bank's verified social media channels to complete the process.
ALAT has built a customer base of over 600,000 customers in the past four years, investing over N2 billion in various youth-oriented initiatives such as Talk Series, SociaLiga, GameOn Turf Football Competition, Social Media Week, and many more since its launch.
Latest News on Business Post