How to Make a Premier League Team Profitable
Shockwaves rippled through the footballing world this week after it was confirmed Newcastle Football Club has been bought out in a £300m deal, ending owner Mike Ashley's 14-year tenure.
The takeover leaves Newcastle in the hands of the Saudi Arabia Public Investment Fund (PIF), which now owns 80% of the club. The other 20% is split evenly between Amanda Staveley and the Reuben brothers.
After years of frustration and disappointment, Newcastle fans are now full of hope for the future as their new owners are the wealthiest in the sport, worth an eye-watering £700bn. To put that into context, Manchester City previously had the wealthiest owners in the Premier League, who are worth £23bn.
That is not to say Newcastle is now worth £700bn, but they will now have a war chest which dwarfs all others, giving them the financial means to bring in big players.
This news might tempt you to check a major football betting site like 888Sport to see what Newcastle's chances are of winning the Premier League this season, but their odds remain largely unchanged. City are still hot favourites to lift the trophy at odds of roughly 10/11.
So, besides a takeover from a wealthy consortium, how do Premier League clubs make their money? Their biggest revenue stream comes from television broadcast rights for the league.
The English top-flight is the most popular league in the world, in any sport; the viewing figures back this up. As such, the cost of domestic broadcast rights are astronomically high; they're now in the billions.
Sky Sports and BT Sport are the two main contenders for this content, though Amazon Prime and the BBC also contribute.
Exactly half – 50% – of this revenue is split evenly between the 20 Premier League clubs. A further 25% is then distributed according to how many times a team is broadcast live (these are known as facility fees) and the final 25% is based on where a team places in the league (merit fees).
So, a team that is shown live on TV more often will receive a larger chunk of the facility fees, and likewise, a club that finishes high up in the league table will be rewarded with higher merit fees revenue.
This, in theory, should create more of a meritocracy and allow clubs to earn more money based on their performances. However, in reality, big clubs like Liverpool, Chelsea and Manchester United will always get more airtime and, thus, more money.
International broadcast rights revenue is split evenly between the 20 clubs, however, those that make it into the Champions League will get even more funds from TV rights. This is because of separate deals for this competition, and the amount they get largely depends on how far they go in the Champions League.
The TV rights battle only properly boomed over the past decade or so, leading to the staggering figures that are forked over by broadcasters nowadays, which only seem to keep growing.
A more traditional form of revenue for clubs are ticket sales. Clubs will charge each and every person that attends a game for their seat in the stadium, and these prices will vary depending on their position in the venue and the context of the game itself. A London derby between Chelsea and Tottenham will cost more to attend than a game against Aston Villa at Stamford Bridge.
Clubs will also make money from season ticket holders, who will pay a lump sum to have tickets in the same seats for every home game for their team.
On top of this, most Premier League clubs also offer exclusive hospitality and business packages to those willing to splash out on game day. These are particularly attractive to companies that want to impress clients or reward their colleagues. These packages cost a lot more than regular tickets and can be decent earners for Premier League clubs.
In a similar vein, major clubs provide tours of their stadiums outside of match days, charging people to look around and inside the venue to get a closer feel.
Aside from ticket sales, clubs will also be charging for food and drink inside the stadium, and these can generate huge sums of money when totalled up.
Then, of course, there is merchandise. Clubs will have their own shops and stalls on site that sell things like shirts and scarves, but they also have websites where fans can purchase these items as well.
Last, but certainly not least, are the shirt sponsor deals that Premier Clubs can command. Brands like Chevrolet and Yokohama pay tens of millions of pounds to have their logo featured prominently on the shirts of players, providing these teams with yet more income.
However, it isn't all plain sailing, even for the world's biggest football teams. Just look at FC Barcelona, who are facing the worst financial crisis in their long history. Their debt is over the £1bn mark, and they have a lot of work to do before they're out of it.
A large part of their problems stem from player salaries which, according to club president Joan Laporta, represents 103% of their total income. Obviously, such a business model is not sustainable, particularly as they will have many other costs elsewhere.
Obviously, managing the finances of a major football club is no easy task and while it's not possible to get a detailed look at exactly what has gone wrong at Barcelona, it's clear that inflated salaries have been a huge issue.
Premier League clubs earn revenue from numerous streams, some of which aren't wholly under their control but will still have a significant impact on their bottom line. Salaries will be their main outgoing so, as long as they can keep these in check, profits should come.
The Easiest Way to Check the Football Score: Mobile Live Score in Nigeria
As this website is a friendly user platform, you will access all today's football results. Moreover, an excellent mobile version of the site will help you do this from anywhere in the world with a mobile device.
Furthermore, 777score invites all residents of Nigeria to get acquainted with the CAF Champions League (Africa) – the annual main club football tournament in Africa, an analogue of the European Champions League.
CAF Champions League (Africa)
Format of the event
Fifty-four teams must go through a specific qualifying round. There are two rounds in total, the first is preliminary, and the second is the main. It is also called the first. The 16 best teams will advance to the Champions League group stage.
There, by drawing lots, the teams will be divided into four groups of four teams each. All matches are played in two rounds, home and away. The two clubs that turn out to be the best go straight to the ¼ final of the championship.
Only two clubs from each country can enter the tournament. The club delegations are distributed according to the association rankings for five years (this season from 2017-2021).
For the last rating, the teams that will make it to the tournament:
  Morocco (1st place) Vidad (Botola 1 2020/21 Champion), Raja (Botola 1 2020/21 Vice-champion)
  Egypt (2nd place) Zamalek (EPL 2020/21 Champion), Al-Ahli (CAF Champions League 2020/21 Champion, EPL 2020/21 Vice-champion)
  Tunisia (3rd place) Esperance (Professional League 1 2020/21 Champion), Etoile du Sahel (Professional League 1 2020/21 Vice-champion)
  Algeria (4th place) Belouizdad (Algerian Professional League 2020/21 Champion,) Setif (Algerian Professional League 2020/21 Vice-champion)
  South Africa (5th place) Mamelodi Sundowns (Premier Division 2020/21 Champion), Amazulu (Premier Division 2020/21 Vice-Champion)
  DRC (6th place) Mazembe (Linafoot 2020/21 Champion), Maniema Union (Linafoot 2020/21 Vice-champion)
  Guinea (7th place) Horoya (GNC 2020/21 Champion), Kamsar (GNC 2020/21 Vice-champion)
  Nigeria (8th) Aqua United (NPFL 2020/21 Champion), Rivers United (NPFL 2020/21 Vice-Champion)
  Zambia (9th place) ZESKO United (Super League 2020/21 Champion) Zanaco (Super League 2020/21 Vice-champion)
  Angola (10th place) Sagrada Esperanse (Girabola 2020/21 Champion), Petru de Luanda (Girabola 2020/21 Vice-champion)
  Sudan (11th place) Al-Hilal (SPL 2020/21 Champion), Al-Merreikh (SPL 2020/21 Vice-champion)
  Tanzania (12th place) Simba (TPL 2020/21 Champion), (Young Africans TPL 2020/21 Vice-champion)
Teams from all over Africa take part in the championship. The most popular ones are:
      Al Ahly – 10 titles (first title won in 1982, last title won in 2021),  4 runners-up .
      Zamalek – 5 titles (first title won in 1984, last title won in 2002),  3 runners-up .
      TP Mazembe – 5 titles (first title won in 1967, last title won in 2015),  2 runners-up.
      ES Tunis – 4 titles (first title won in 1994, last title won in 2019),  4 runners-up.
      Hafia FC – 3 titles (first title won in 1972, last title won in 1977),  2 runners-up.
Nations that took part in the finals of the championship the most:
      Egypt – title won 16, Runners-up 9 (25 in total)
      Tunisia – title won 6, Runners-up 7 (13 in total)
      DR Congo – title won 6, Runners-up 6 (12 in total)
      Morocco –  title won 6, Runners-up 3 (9 in total)
      Algeria – title won 5,  Runners-up 2 (7 in total)
      Cameroon – title won 5  Runners-up 1 (6 in total)
      Ghana – title won 3     Runners-up 8 (11 in total)
      Guinea – title won 3    Runners-up 2 (5 in total)
      Nigeria – title won Runners-up 5 (7 in total)
      South Africa – title won 2 Runners-up 3 (5 in total)
      Ivory Coast – title won 2 Runners-up 2 (4 in total)
      Congo – title won 1 Runners-up 0 (1 in total)
      Mali  – title won  0 Runners-up 2 (2 in total)
      Uganda – title won 0 Runners-up 2 (2 in total)
      Sudan – title won 0 Runners-up 2 (2 in total)
      Togo – title won 0 Runners-up 1 (1 in total)
      Zambia – title won 0 Runners-up 1 (1 in total)
      Zimbabwe title won 0 Runners-up 1 (1 in total)
How to keep an eye on ACL today?
Everything is quite simple. Mobile live score is available to every user. Thus, for all football fans, it will more easily to view all ACL games. On the 777score livescore page of the match, each user can find three tabs:
      Summary. A brief overview of the match with helpful information about the course of the game.
      Online. The users' disposal will be a convenient player with a video broadcast of the match online, both with commentators and without.
      Statistics. Information and statistics on the match – the number of corners and offsides, the percentage of possession and successful passes, shots on goal, etc.
Check today football results today for free live
At 777score, every football fan will find comprehensive information about:
      Tournament table of the championship.
      Participating teams.
      Dates and time of scheduled games.
      Today's football results.
      The graphics and statistics of the African Champions League.
Every day you can watch more than 350 matches live, including famous world championships and local ones. Also, do not forget that you should not be upset if you missed the match for some reason.
777score allows every fan to watch the complete statistics of the match and even a video replay of the live broadcast. Moreover, if you select your favourite games, you can keep track of them on a specific tab and not waste time looking.
For your convenience, the match score can be viewed in different ways:
      On the top of the site
      Via Live Center
      On a simulated soccer field
      In the statistics section
And for fans of sports betting and bettors, such information as live score, H2H, predictions, and odds will be helpful.
Manchester United Confirm Ralf Rangnick as Interim Manager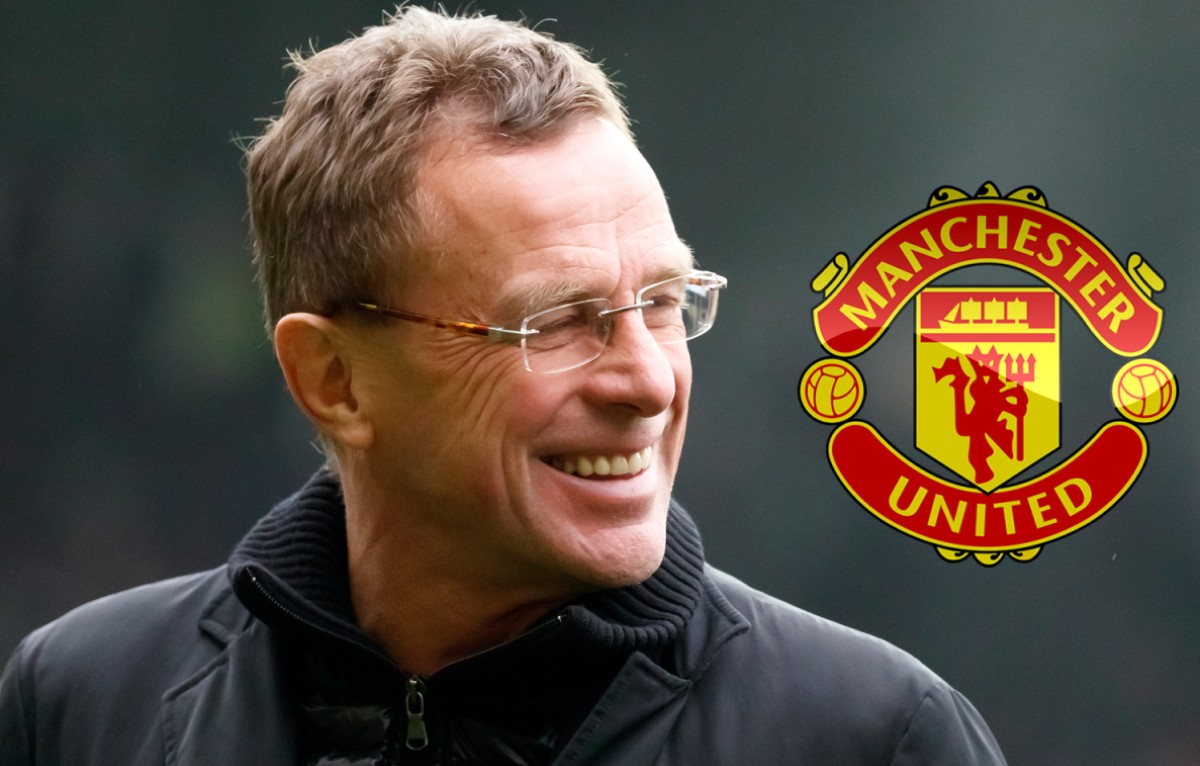 By Dipo Olowookere
German tactician, Ralf Rangnick, has been appointed by Manchester United as an interim manager for six months.
Rangnick is taking over the management of the top English club from Ole Gunnar Solskjær, who was sacked this month after an embarrassing loss at Watford by 4-1 two weeks ago.
After the sacking of Solskjær, who played for the club and won the Champion League with them, Michael Carrick, a former player of the football outfit, was asked to remain in charge of the first team as caretaker manager.
In a statement issued on Monday, Manchester United said "Michael Carrick will remain in charge of the first team until Ralf's work visa is finalised."
It was stated that at the end of the current season, Rangnick will remain with the club "in a consultancy role for a further two years."
Commenting on the appointment, the Football Director of United, Mr John Murtough, stated that, "Ralf is one of the most respected coaches and innovators in European football.
"He was our number one candidate for an interim manager, reflecting the invaluable leadership and technical skills he will bring from almost four decades of experience in management and coaching."
"Everyone at the club is looking forward to working with him during the season ahead, and then for a further two years in his advisory role," he added.
In his reaction, Rangnick said: "I am excited to be joining Manchester United and focused on making this a successful season for the club.
"The squad is full of talent and has a great balance of youth and experience. All my efforts for the next six months will be on helping these players fulfil their potential, both individually and, most importantly, as a team.
"Beyond that, I look forward to supporting the club's longer-term goals on a consultancy basis."
It is not certain if the new coach will be available for United's match against Arsenal on Thursday at Old Trafford. Carrick led the team to Stamford Bridge on Sunday and held Chelsea to a 1-1 draw.
Manchester United Sack Solskjaer as Carrick Takes Over
By Dipo Olowookere
The top English football club, Manchester United, have sacked their manager, Ole Gunnar Solskjaer, after a run of poor results.
The club in a statement confirmed this development on Sunday, thanking the manager, who is a legend of the club because of his exploits as a player, for his services.
Solskjaer gave a hint of his imminent sack on Saturday after a defeat to struggling Watford by 4-1 at Vicarage Road when he waved goodbye to the away side after the match.
While doing this, the club's assistant captain, Bruno Fernandes, gestured to the United fans that the fault of the crisis in the dressing room was not the coach's alone but the entire team.
This was echoed by the team's shot-stopper, David De Gea, in his post-match reaction when he blamed the players too for the poor performances in recent games.
But it was very certain that the Watford game would be Solskjaer's last in charge of the club and this was officially announced on Sunday in a statement.
The club further said a former player of the Man United and one of the backroom staff of Solskjaer, Michael Carrick, will take charge in the interim until a permanent manager is announced.
"Manchester United announces that Ole Gunnar Solskjaer has left his role as manager.
"Ole will always be a legend at Manchester United and it is with regret that we have reached this difficult decision. While the past few weeks have been disappointing, they should not obscure all the work he has done over the past three years to rebuild the foundations for long-term success.
"Ole leaves with our sincerest thanks for his tireless efforts as Manager and our very best wishes for the future.
"His place in the club's history will always be secure, not just for his story as a player, but as a great man and a Manager who gave us many great moments. He will forever be welcome back at Old Trafford as part of the Manchester United family.
"Michael Carrick will now take charge of the team for forthcoming games, while the club looks to appoint an interim manager to the end of the season," the statement disclosed.
Latest News on Business Post