Milwaukee Bucks Edges Closer to Second NBA Championship
By Adedapo Adesanya
The Milwaukee Bucks is one win away from their second NBA Championship after defeating the Phoenix Suns 123-119 in Game 5 over the weekend and taking a 3-2 lead in the NBA Finals.
They will have an upper hand when the series shifts back to Milwaukee for Game 6, a must-win on the road for the Suns.
The Bucks were led by Giannis Antetokounmpo who recorded 32 points and nine rebounds, with some big plays down the stretch from Khris Middleton (29 points and seven rebounds) and Jrue Holiday (27 points, 13 assists and three steals).
Devin Booker had a spectacular night for the Suns, scoring 40 points, but was stripped off the ball by Jrue Holiday in the Bucks' pivotal defensive play late in the fourth quarter. Chris Paul had 21 points and 11 assists, and Deandre Ayton added 20 points and 10 rebounds.
For Nigerian basketball fans, Game 6 will be on Wednesday, 2:00 a.m. West African Time (WAT).
Speaking on this, Giannis Antetokounmpo (Bucks) said, "I feel like we don't stop. I feel like — I've been a part of different teams. Usually when you're down 15 or 16 or whatever, down 0-2 or whatever the case might be.
"You kind of stop competing in a way. But I feel like this team, we don't do that. We haven't done that all year long, I think. I can't remember, I can't go that far back, but we keep competing.
"I can't get too carried away. I have to stay in the present. I can't worry about the outcome. Obviously, we know what the deal is. It's one game away from being an NBA champ, being in the history of this game, being always there. You know, nobody can take that away from you.
"Doing it in front of our families and our fans, it's big. It's going to be big. That can wait. We've got to focus and keep playing good basketball. We've got to go back home and we've got to recover.
"I've got to grab some burgers, eat something right now because I'm hungry. And then we've got to watch the clips and see what we did well, what we didn't do well what can we do better. There are steps to it before the game."
On his part, Jrue Holiday (Bucks) added, "Everybody. My brothers, my wife, my parents. I think during the game though, most of the time it's probably Vin Baker. Vin Baker is always in my ear continually telling me to be aggressive, continually telling me to pick up full court and make it hard on Chris and Book and continually telling me I'm the greatest. Yeah, I give a lot of credit to him."
Pat Connaughton (Bucks) made it known that "We don't really care if it's Bucks in whatever; we just want it to be Bucks, right. I think it's been great to rally the fan base. I think they have actually had it for a few years, so it's been a cool thing to hear and see. But at the end of the day, we go out there every single night trying to win, trying to represent the city of Milwaukee to the best of our ability.
"We've got to do it again. The job's not done. It was a great win tonight. We had each other's backs and there were ebbs and flows to the game that I think really brought us together and showed us that we can fight through adversity. But we've still got one more."
Meanwhile, Chris Paul (Suns) was more optimistic saying, "It's a 48-minute game. I'll go back and look at it and see, but we got to play the way we started off the game, we got to put a full game together like that, especially going there. We got to win a game in Milwaukee, so that's all that matters right now."
As for Mikal Bridges (Suns) clarified that "We're ready, man, we're ready for next game. If you sulk about it, it's, the blink of an eye the season is going to be over. So, we'll learn from it, Coach is going to show clips and what we have to do better, but we know what we have to do. But we're ready, man, just do or die. We lose it's over. So, we got to go out there and play our way and go get Game 6."
Tencent Limits Gaming Time for Minors After Criticism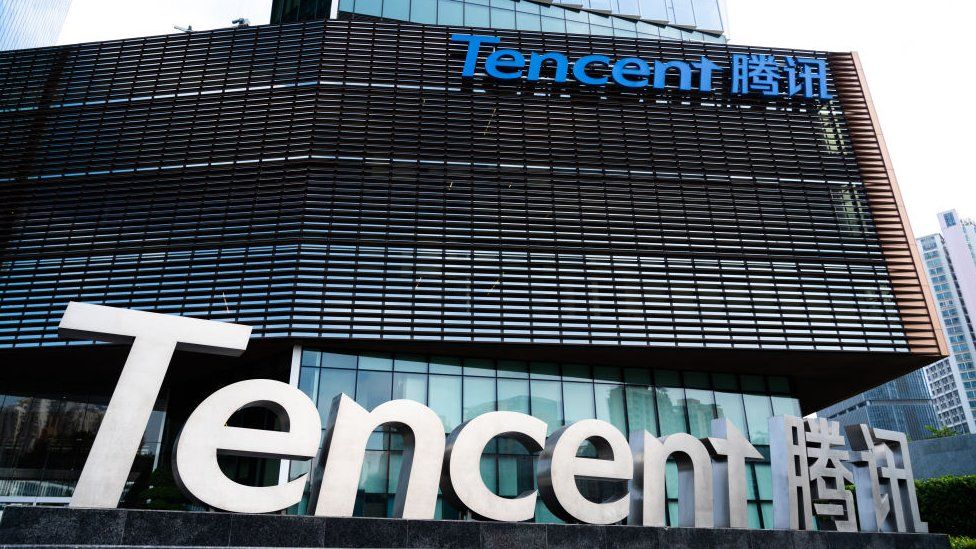 By Adedapo Adesanya
China's biggest gaming company, Tencent Holdings, will limit gaming time for minors and ban children under age 12 from making in-game purchases following a critique from the Chinese government.
On Tuesday, an article published by the Economic Information Daily, a newspaper affiliated with China's official Xinhua News Agency called games "spiritual opium" and this led to a more than 10 per cent plunge in Tencent's stocks.
Although the article was later removed, the damage was done as the company lost $60 billion in market value.
The newspaper article named Tencent's wildly popular Honour of Kings game as one that minors were addicted to, and cited a student as saying that some played the game for eight hours a day. The online article was removed hours later.
"Spiritual opium has grown into an industry worth hundreds of billions," the newspaper said, adding that no industry should be allowed to develop in a manner that will "destroy a generation."
"Society has come to recognise the harm caused by online gaming and it is often referred to as opium for the mind or electronic drugs," parts of the article added.
Parents quoted in the article spoke of children playing the game for seven hours a day, skipping breakfast to buy games and their grades plummeting.
In response, Tencent said it will now limit gaming time for minors to one hour a day, and two hours a day during holidays.
Children under age 12 will also be prohibited from making purchases within the game, the company said.
Under Chinese law, users under age 18 can play online games for a maximum of one and a half hours a day, and three hours during holidays.
Tencent also called for the industry to control gaming time for minors and discuss the possibility of banning those younger than 12 from playing games.
The critique of the gaming industry sparked a selloff of stocks in Chinese gaming companies including NetEase amid fears that the gaming industry could be the next to experience a clampdown.
Chinese authorities in recent months have targeted e-commerce and online education, implementing new regulations to curb anti-competitive behaviour after years of rapid growth in the technology sector.
In July, the Chinese government also banned companies that provide tutoring in core school subjects from turning a profit, wiping out billions in market value from online education companies such as TAL Education and Gaotu Techedu.
Ese Brume Wins Nigeria's First Medal at Tokyo 2020 Olympics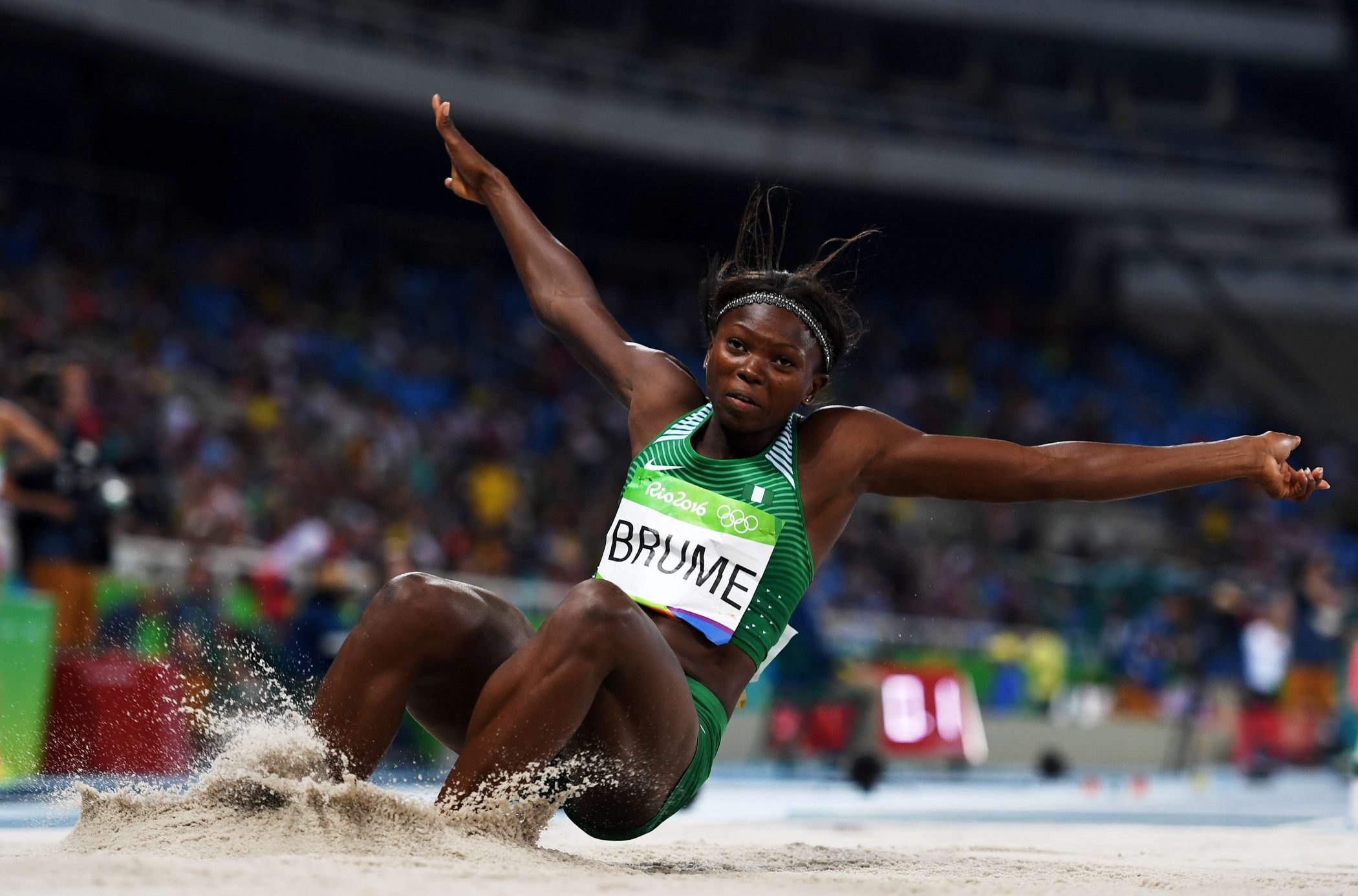 By Adedapo Adesanya
Long jumper, Ese Brume, has won Nigeria's first medal at the Tokyo 2020 Olympics as she claimed the bronze medal in the women's long jump at the Olympic Stadium in Tokyo on Tuesday.
She achieved the feat with a 6.97-metre jump, two days after she qualified for the finals with a jump of 6.76 metres.
Germany's Malaika Mihambo beat Brume to the gold medal with a 7.00-metre jump while Brittney Reese of the United States won the silver medal.
With the development, Brume's long jump is the first individual event to give Nigeria three medals at the Olympics following Chioma Ajunwa's gold medal at Atlanta 1996 and Blessing Okagbare's silver at Beijing 2008.
She also joins both women as the only Nigerians to win individual World Championships and Olympic medals.
Brume's win adds to positive news for Nigeria at the Olympics after a run of negative news of defeats and the disqualification of some of the country's athletes.
On Monday, Blessing Oborududu beat Mongolia's Battsetseg Soronzonbold to reach the final of the women's freestyle 68kg wrestling.
The win guaranteed Nigeria a medal – gold or silver – at the Olympics.
Current Top 20 Standing as of 09:45 a.m. 
Akwa United Emerge 2021 NPFL Champions
By Adedapo Adesanya
Akwa United was on Sunday crowned champions of the 2020/2021 Nigeria Professional Football League (NPFL) after defeating Mountain of Fire Ministries (MFM) FC with one game left to play at the top-flight competition.
The Promise Keepers defeated the Olukoya Boys 5-2 on home soil at the Godswill Akpabio Stadium, Uyo, Akwa-Ibom to secure their first-ever league title.
The star of the match was Charles Atshimene who scored a hat-trick of goals to leave MFM FC winless in their last eight away matches.
Atshimene opened the scoring in the 24th minute followed by Alimi Adebayo's own goal on the stroke of half-time which gave Kennedy Boboye coached side a two-goal advantage at the break.
Akwa United continued their goal-fest after the restart with Mfon Udoh making it 3-0 in the 62nd minute. In the 68th minute of the match, MFM pulled one goal back through a penalty converted by Michael Mbonu.
The game's hero, Atshimene, extended the gap as he scored his second of the match in the 87th minute.
The Olukoya Boys responded four minutes later with their second goal in the encounter courtesy of Dennis Obasi in the 91st minute to make it 4-2.
To cap off the thrilling game, Atshimene got his hat-trick and 18th league goal of the season to complete the victory for the Promise Keepers in the 97th minute.
The win sealed Akwa United's position at the top of the NPFL table with 71 points after 37 matches, nine points ahead of second-placed Nasarawa United, who are scheduled to play Enugu Rangers on Monday.
The triumph secured the Promise Keepers' first-ever top-flight crown in their 25-year history and it has added to their trophy cabinet which has two FA Cups (2015 and 2017) and the Nigeria Super Cup (2016).
Akwa United will be hoping to stretch their nine-game unbeaten run and also end the 2020-21 campaign on a winning note when they visit Lobi Stars of Makurdi on Thursday.
Latest News on Business Post