Active Telephone Subscribers in Nigeria Hits 208 million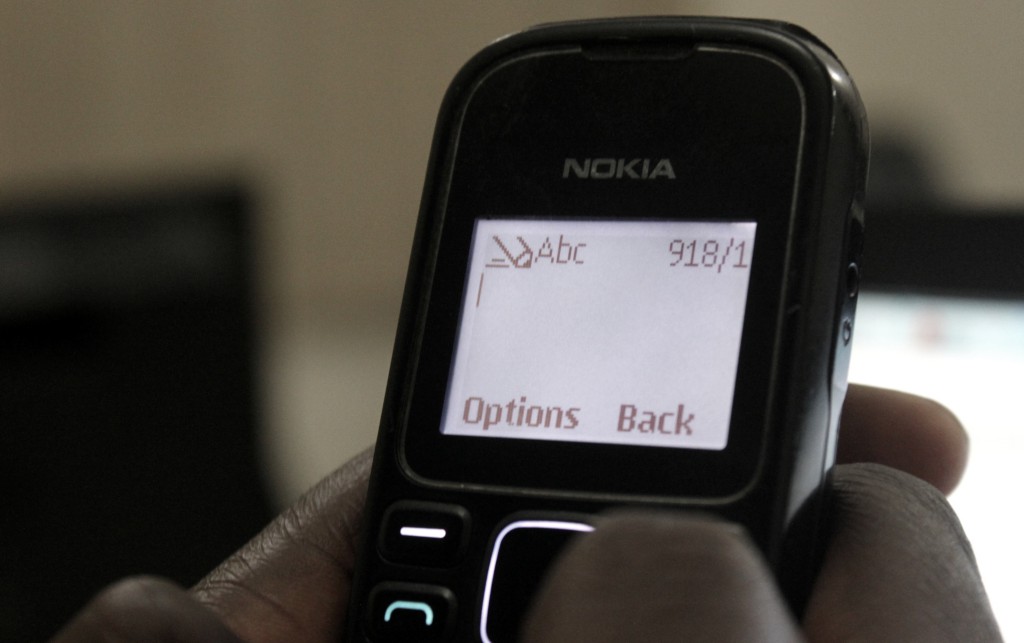 By Adedapo Adesanya
The Nigerian Communications Commission (NCC) has disclosed that the number of active telephone subscribers in Nigeria has reached 208 million.
In addition, the teledensity, which measures the number of telephone connections for every hundred individuals living within an area, stood at 108.9 per cent while active Internet subscriptions stood at 154.9 million as the broadband penetration has reached 45.1 per cent.
According to the Executive Vice Chairman of the NCC, Mr Umar Danbatta, the development has resulted in improved broadband/telecoms service delivery to Nigerians.
The NCC chief, while briefing the new Permanent Secretary of the Federal Ministry of Communications and Digital Economy, Mr Festus Yusuf Daudu, in Abuja, further noted that third-generation (3G) and fourth-generation (4G) base transceiver stations (BTS) deployment in the country have increased by 78.2 per cent to 53,460 from 30,000 while Fibre Optic Transmission cables increased to 54,725km from 47,000km in the last five years.
In the comprehensive briefing, the EVC spoke on NCC's enabling laws, mandates of NCC, the structure of NCC, implementation approach of its mandates and methodology, key focus and targets, scorecards, the new soon-to-be-unveiled Strategic Management Vision (SVP), NCC's contributions to the economy, various regulatory frameworks aimed at improving service delivery, challenges confronting the sector and proposed solutions, among others.
According to Mr Danbatta, the effective regulatory regime of the leadership of the commission has resulted in increased deployment of infrastructure by telecoms operators, which in turn, helped to improve broadband penetration and other related service delivery in the telecoms industry.
"The BTS, fibre optic cables and other related infrastructure are central to the provision of improved service experience for Nigerians by their respective telecoms service providers," he said.
He added that the licensed Infrastructure Companies (InfraCos) are also expected to add 38,296 kilometres to optic fibre cables when they commence full operations.
The EVC, who also talked on various initiatives undertaken by the agency to ensure consumer protection and empowerment, listed the Declaration of 2017 as Year of the Telecom Consumer, the introduction of the 622 Toll-Free Line for lodging and resolving consumer complaints and the provision of the 112 Emergency number and activation of 19 Emergency Communications Centre (ECCs).
Other such consumer-centric regulatory measures intervention, according to the EVC, include the issuance of various directions to mobile network operators (MNOs) to protect the consumers from being short-changed, ensuring a smooth transition of Etisalat to 9Mobile, consumer outreach programmes, introduction and enforcement of mobile number portability (MNP) as well as the introduction of the Do-Not-Disturb (DND) 2442 to check cases of unsolicited text messages.
He disclosed that the number of subscriptions to DND service has hit over 30 million as the service empowers Nigerians to be able to protect themselves from the menace of unsolicited text messages.
In recognition of the tremendous economic growth opportunities afforded by the deployment of broadband and its associated technologies, Mr Danbatta said the commission has positioned itself in government's drive for a digital Nigeria, as contained in the Nigerian National Broadband Plan (2020 – 2025), the National Digital Economy Policy and Strategy (2020 – 2030) and the Strategic Management Plan (2020 – 2024) of the regulatory body.
"The commission will continue to put in its best in the discharge of its mandates, especially in facilitating the deployment of broadband, which is central to diversifying the Nigerian economy and national development.
Also, it is our belief that the communications industry, under the leadership of the Ministry of Communications and Digital Economy, will experience more quantum leaps and retain its current leadership role in the telecommunications space," he said.
Sparkle Launches Service for Small Businesses
By Adedapo Adesanya
Sparkle, a mobile-first digital ecosystem providing financial, lifestyle and business support services to Nigerians across the globe, has launched Sparkle Business to help small and medium business enterprises access the much-needed products and services to grow their enterprises digitally.
Sparkle Business features include inventory and invoice Management which will help businesses maintain control over their payment requests and overall operations.
It also has a payment gateway service to manage single and bulk payments more seamlessly, while the tax advisory/calculations will help evaluate business turnover and calculate tax filings.
Payroll/Employee Management, on its part, will manage employee payments and benefits effectively without error or human interventions, and much more.
The platform has been designed with mobile-first, digital native entrepreneurs and companies in mind, who need to run all aspects of their enterprises, at the touch of a button.
Since its launch in 2020, Sparkle has grown a community built on trust and transparency, helping thousands to experience a new, easy, stress-free approach to organising their finances.
In Nigeria, SMEs contribute 48 per cent of national GDP, account for 96 per cent of businesses and 84 per cent of employment, however, they often face challenges with making strategic decisions due to a lack of data for key insights into important issues that affect their business.
Built by the Sparkle team to support Nigeria's millions of SMEs as they scale, Sparkle Business will bring all essential business transactions onto one safe and simple to use platform.
Commenting on the launch, Mr Uzoma Dozie, founder and CEO of Sparkle, said, "SMEs are the largest employer of labour in Nigeria but are lacking access to basic services that will help their businesses.
"We have introduced Sparkle Business as a one-stop-shop, to help individuals to launch their businesses digitally, while meeting existing SMEs' pain points, and allowing them to pivot to the next level of success.
"We have been afforded this opportunity due to our extensive research and access to data, which allows us to know what exactly SMEs are looking for. We are truly excited about the initial results from the beta test and are looking forward to impactful results for small businesses in the near future."
Mr Uzoma, having worked in retail banking for over 20 years, has unrivalled experience when it comes to building banking products for businesses adds, "Sparkle was built to allow individuals to be free; Sparkle Business is an extension of this so that business owners can reduce friction when it comes to important administrative transactions.
"We are excited to roll out our new products and services, and to continue to grow an increasingly busy and entrepreneurial group of business owners who don't want to accept that banking halls and physical paper trails are the only means of conducting business in Nigeria".
Sparkle Business is live now and can be accessed by current Sparkle users who have registered businesses in Nigeria. To register, individuals will need to have a personal Sparkle account, Tax Identification Number (TIN) and an email address connected to their TIN.
The blockchain brings new financing options to the business market. For example, Bitcoin Cash casino has adapted to only using cryptocurrency. This way, it makes it easier for their customers to deposit and withdraw in a BCH casino. Entrepreneurs have taken note of this and are looking to invest more in crypto than in fiat markets.
Latest News on Business Post