Adewole, Adenle, 8 Others Battle for $185,000 Innovation Prize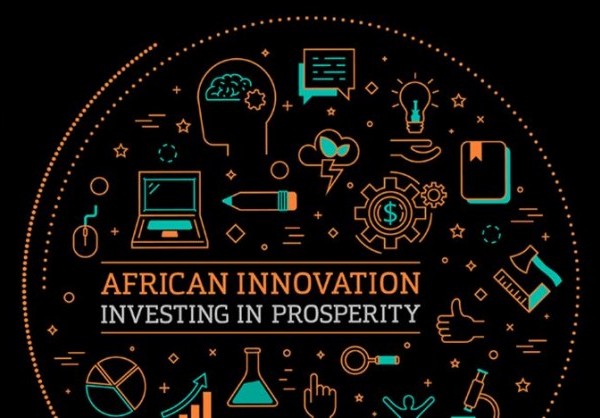 By Dipo Olowookere
Two Nigerians, Mr Olanisun Olufemi Adewole and Omolabake Adenle have been included alongside eight other nominees to contend for the 2017 Innovation Prize for Africa (IPA) to be awarded in Accra, Ghana on July 18, 2017 by the African Innovation Foundation (AIF).
Now celebrating its sixth year under the theme "African Innovation: Investing in Prosperity", IPA is the premier innovation initiative in the African continent, offering a grand share-prize of $185,000 and incentives to spur growth and prosperity in Africa through home-grown solutions.
Innovators from nine African countries including Democratic Republic of Congo, Egypt, Kenya, Liberia, Morocco, Nigeria, South Africa, Uganda and Zimbabwe were shortlisted for the prestigious prize.
This year's innovators have demonstrated incredible proficiency through innovative solutions addressing challenges in agriculture value chain, health care, energy, communications, service industries as well as surveillance using drone technology.
This year's cream of the crop underwent a rigorous selection process by a renowned panel of judges including corporates, academia, technology and scientific experts representing top African innovation influencers.
Mr Adewole, a medical doctor, entered the competition with an innovation called 'Sweat TB Test, A non-invasive rapid skin test to detect Tuberculosis.'
Sweat TB Test, is a non-invasive rapid diagnostic test to detect tuberculosis (TB). TB is second only to HIV/AIDS as a leading cause of death in Africa.
Available methods are high tech; cannot be deployed in rural centres, dependent only sputum which sometimes may not be collectible and considered messy by patients. It is also time consuming with patients making repeated clinic visits before a diagnosis is made. Delay in diagnosis and missed diagnosis of 3million TB cases occur leading to continuous spread of the disease.
Sweat TB Test leverages on TB specific marker in sweat of patients, to produce a point- of- care test to detect TB, within ten minutes, without any needle prick. In simple steps, reports are read and patients commenced on medication as needed at the same clinic visit.
It has the potential to contribute towards effectively controlling TB, reduce TB related deaths and holds promise to prevent drug resistance TB in Africa.
His counterpart, Adenle, came up with Voice Recognition and Speech Synthesis Software for African Languages.
This is a software solution that can understand and digitize spoken African languages, and synthesize speech from African languages presented as digitized text. Digitizing African languages in this way allows Africans to interact with hardware devices such as mobile phones, and digital services such as call-centre applications by speaking their local language. The software can be integrated into a wide range of devices and third-party software applications.
While voice recognition and speech synthesis software have been developed for various Western and Asian languages, there has been very limited commercial application or academic research for African languages.
The difficulty lies in modelling tonality present in most African languages and limited data resources for language modelling. This innovation opens up opportunities for Africans with low literacy levels to also enjoy the benefits of the digital revolution.
"We are pleased to share with you the names of our IPA2017 nominees as we continue on our mission to catalyse the innovation spirit and unlock untapped potential in Africa. For the first time, this year's nominees include innovators from Democratic Republic of Congo, Liberia and Zimbabwe.
"Moreover, given the instrumental role African women play in transforming Africa, it is thrilling to see more women among the 10 nominees with game changing innovations.
"By providing platforms to recognize innovation excellence in Africa and mobilizing for African innovators, we continue to live up to our credo of engaging, inspiring and transforming.
"The inspiring stories of these nominees remind us that innovation and African-led solutions are indeed the answer to Africa's growth and prosperity," said Walter Fust, AIF Chairman of the Board.
IPA has seen tremendous growth in applications and increasing interest from both innovators and innovation enablers over the years. To date, IPA has attracted more than 7 500 innovators from 52 African countries, making it a truly Pan African initiative. IPA 2017 edition witnessed a record number of entries from over 2 530 innovators across 48 African countries. The Foundation has supported past winners and nominees with approximately US$ 1 million to move their innovations forward. Due to exposure generated by IPA, past winners have gone on to secure over US$30 million in investments to grow and scale their businesses.
"Over the years, IPA has stimulated impactful and market-oriented innovations aiming at changing lives and transforming Africa. In this sixth edition, we want to promote more investment in home-grown innovations as well as intra-African collaboration and trade to allow the scaling up of viable innovations across borders.
"We're excited for the opportunity to work with our partners to ensure the innovations of the 10 nominees will be available to African markets and beyond. We invite you to join us and unlock the potential of African innovators, starting by investing in these 10 nominees," said Pauline Mujawamariya Koelbl, IPA Director.
AIF will host the IPA 2017 awards ceremony and its second Innovation Ecosystems Connector on 17 and 18 July in Accra, Ghana. The event will focus on how innovation enablers and businesses can leverage funding streams, investments and resources that are critical to unlock potential of African innovators.
Participants at the IPA Awards will get an opportunity to attend the official opening of IPA 2017, experience the innovation marketplace, join high-level roundtable discussions, Zua Hub meet-ups, and networking activities, ending with a celebration of African ingenuity when the IPA 2017 winners will be announced.
This premier innovation event will be hosted in collaboration with the Government of Ghana, represented by the Ministry of Environment, Science, Technology and Innovation (MESTI), Ghana Investment Promotion Centre (GIPC), and Ghana 60 Years On Planning Committee.
The IPA has received the highest endorsement from H.E. President Nana Addo Dankwa Akufo-Addo, the President of Ghana, who will deliver the keynote address during the Awards ceremony.
Other nominees are Peris Bosire from Kenya, Nokwethu Khojane from South Africa, Nzola Swasisa from DR Congo, Badr Idriss from Morocco, Aly El-Shafei from Egypt, Dougbeh-Chris Nyan from Liberia, Gift Gana from Zimbabwe, and Philippa Ngaju Makobore from Uganda.
Data Protection Bureau Honours Nigeria ID4D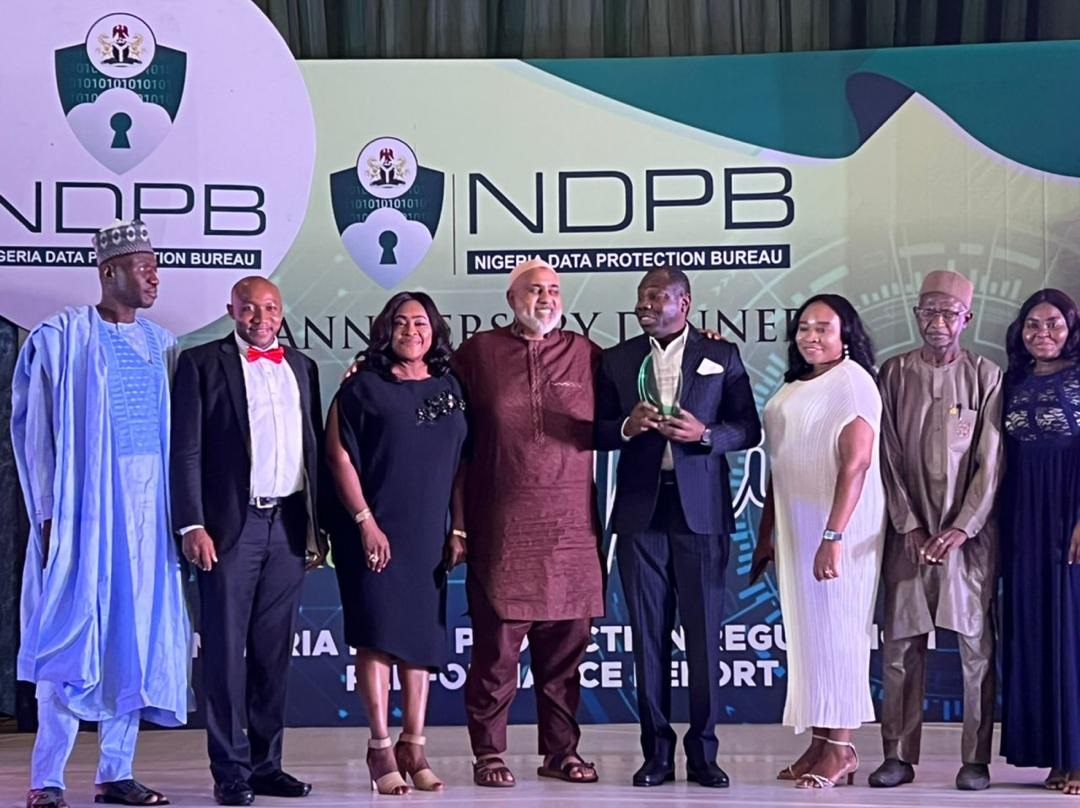 The Nigeria Data Protection Bureau (NDPB) has honoured the Nigeria Digital Identification for Development (ID4D) Project with an Institutional Pillar of Support Award in appreciation of the project's support to the Bureau.
According to a Press Release signed by the Nigeria Digital ID4D Communications Manager, Dr Walter Duru, the Award was received by the Nigeria ID4D Project Coordinator, Musa Odole Solomon, at the 2023 edition of the annual National Privacy Week Dinner/Award and First Year Anniversary of the Nigeria Data Protection Bureau, held at Transcorp Hilton, Abuja, at the weekend.
Presenting the Award, the National Commissioner and Chief Executive Officer of the Nigeria Data Protection Bureau, Dr Vincent Olatunji, commended the Nigeria Digital ID4D project for its support to the Bureau, reiterating commitment to continue to partner with the project.
Olatunji, who thanked the Honourable Minister of Communications and Digital Economy, Professor Isa Ali Pantami, for his leadership roles, described the Nigeria Digital ID4D as a Pillar of Support to the Bureau.
He reiterated the commitment of the NDPB to creating awareness of data protection and privacy in the country, urging stakeholders to continue to support the Bureau to achieve results.
"The journey of the NDPB started under the National Information Technology Development Agency (NITDA). NDPB is a year old. In the last one year, a lot has happened. We are grateful to the Honourable Minister of Communications and Digital Economy, who stood by us all the way. Awareness creation is very important to us. The task requires collective efforts. We are here today to thank you for your support, and we are looking forward to the future."
Receiving the Award, the Project Coordinator of the Nigeria Digital ID4D project, Musa Odole Solomon, described the NDPB as a "worthy partner", pledging the project's continued support to the Bureau.
"From the inception of the NDPB, we have been working with them. From day one, we knew they were worthy partners. The achievements recorded and the level of collaboration could not have been possible without the kind of leadership in place at the Bureau. We will continue to support the Bureau."
Delivering his keynote address, Nigeria's Minister for Communications and Digital Economy, Prof. Isa Ali Pantami, described data privacy and protection as critical to the nation, assuring that the data protection bill was set for transmission to the National Assembly for consideration.
It would be recalled that the Nigeria Data Protection Bureau had communicated its intention to honour the Nigeria ID4D project at the Bureau's one-year anniversary.
In a letter dated 26th January 2023, with the subject "Conferment of Institutional Pillar of Support Award", signed by the National Commissioner/CEO of the NDPB, Dr Vincent Olatunji, the Bureau expressed appreciation to the project for her invaluable support.
The letter reads in part: "I am pleased to convey the decision of the Bureau to confer on your highly esteemed institution the "Institutional Pillar of Support Award."
"This award is in recognition of your invaluable support towards the establishment and growth of the Nigeria Data Protection Bureau."
Google Search Trends Show Interests of Nigerians in Artificial Intelligence Grow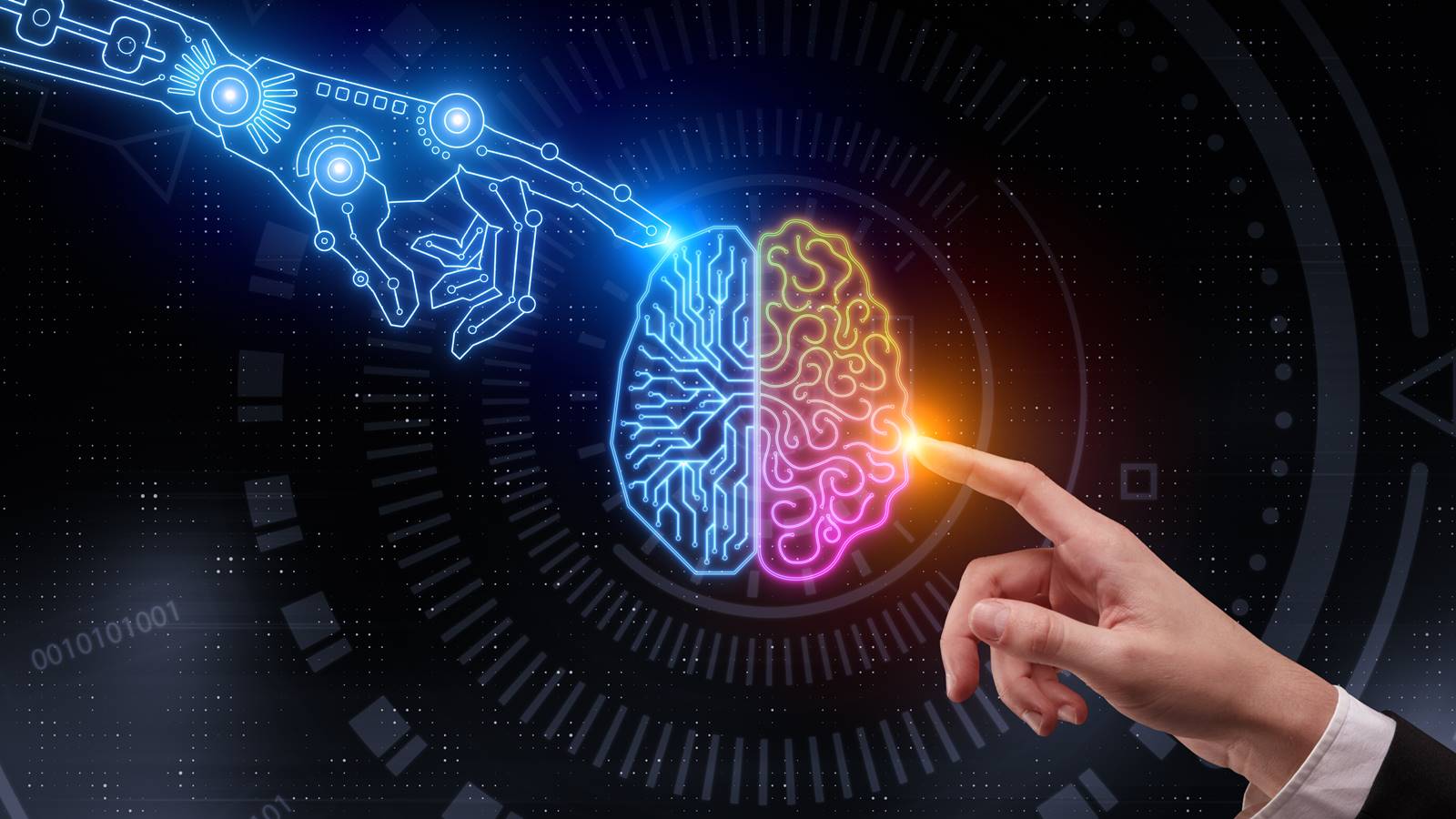 By Modupe Gbadeyanka
New search trends released by Google have revealed that Nigerians are more interested than ever in Artificial Intelligence (AI) as their interests grew by 100 per cent in 2022 from 2021.
According to Google search Trends, search interest in "artificial intelligence" reached a record high in 2022 in Nigeria and across the world, with top trending questions in Nigeria including "what is AI art", "what is deep learning in artificial intelligence", "how to become an AI engineer" and "when was artificial intelligence invented" – all of which have been searched 5,000 per cent more in 2022 than 2021.
Other searches included "what is artificial intelligence all about" (+370%), "is artificial intelligence a course" (+260%) and "what is artificial intelligence" (+130%).
Google, which views AI as a solution for addressing significant societal challenges like climate change, recently shared their approach to pursuing AI responsibly, which includes the need to prioritise building and testing for safety, and prioritising its purpose for the public good.
"It's great to see people in Nigeria showing more of an interest in the transformational technology that is AI. AI is already a key part of many of our lives – in fact, if you use Google tools regularly, you're probably using AI without even realising: it's what helps Maps give you the fastest or most fuel-efficient route or Search to find what you're looking for.
"We're continuing to pursue AI boldly and responsibly – creating tools that improve the lives of as many people as possible," the President of Google Europe, the Middle East and Africa, Matt Brittin, said.
The trends, released today, also show that people in Nigeria are increasingly interested in protecting their cybersecurity and online privacy.
In 2022, searches for "computer security" were the top form of security searched worldwide and in Nigeria, while "cybercrime" was searched at record levels globally. Nigerians frequently searched for cyber security – with "what is ethical hacking" increasing by over 5,000%, while searches for "what is cybersecurity" and "what is a virus in a computer" increased by 200% and 80%, respectively.
Google is using AI to address security challenges – including on Gmail, which automatically blocks more than 99.9% of malware, phishing and spam and protects more than 1.5 billion inboxes using AI.
With more people using the internet than ever before to manage every aspect of their daily lives, people in Nigeria are also interested in increasing their privacy online. Searches for "private browsing" surged in 2022, increasing by 70% – while Nigerians searched for "one-time passwords" more than any other country worldwide. Searches for "password manager"- a Google tool that makes it easy to use a strong, unique password for all of your online accounts – also reached a 10-year high in Nigeria.
People in Nigeria also turned to Google to help them better understand the economy, learn new skills and build their careers.
2022 was an uncertain year economically, reflected in the search trends.
Searches for inflation hit an all-time high worldwide and a 10-year high in Nigeria. Searches for "causes of cost-push inflation", "creeping inflation" and "what is a recession" increased by over 5,000%. People also took to Google to understand the causes of rising prices and how to reduce them – with searches for "how to save heat", "how to save water" and "how to save money" increasing by 370%, 80% and 22%, respectively.
People in Nigeria aren't just turning to Google to understand these issues – they're also looking for resources to navigate these challenges and build their careers. Searches for "how to learn coding" doubled, while searches for "how to learn video editing" (+450%), "how to learn web development" (+350%) and "how to learn photoshop" (+130%) also increased.
People also turned to Google to prepare for job interviews and find new opportunities: with search interest for the topic "job" increasing by 50%. Google itself continues to offer training and advice to those who need it most, having provided digital skills training to 22 million people across Europe, the Middle East and Africa since 2015 through their 'Grow with Google' programme.
People in Nigeria care about building a more sustainable future – and are using Google to understand how to do that.
The trends released today also show that people in Nigeria value environmentalism and sustainability. Across the world, searches for "climate change", "climate crisis" and "sustainability" reached record highs – while in Nigeria, searches for "eco anxiety", "greenwashing", and "veganism" are at an all-time high.
Nigerians are also increasingly searching for "green energy", "sustainable art" and "low emission vehicle" – all rising over 5,000% – as well as "renewable fuels" (+330%), "green growth" (+330%) and "solar fuel" (+240%).
Across the world, searches for environmental disasters were searched more than ever – including "drought", "flood" and "landslides", while in Nigeria "heat wave" has reached an all-time search high.
Google is no stranger to increased interest in sustainability – and, as well as working to achieve net zero emissions across all of its operations and value chain by 2030, is committed to enabling everyone to make more sustainable choices.
Over the last few years, Google has made changes to its core products, which reach billions of people each day, to help users make more sustainable choices.
Last year, Google released eco-friendly routing in Europe, which uses artificial intelligence to help show Google Maps users the most fuel and eco-efficient route, as well as the fastest.
The tool is already estimated to have saved more than half a million metric tons of carbon emissions – equivalent to taking 100,000 fuel-based cars off the road. Google also made changes to its Hotel, Flight and Shopping tools to help users see which options are most sustainable.
Starlink is Now Available in Nigeria—SpaceX Confirms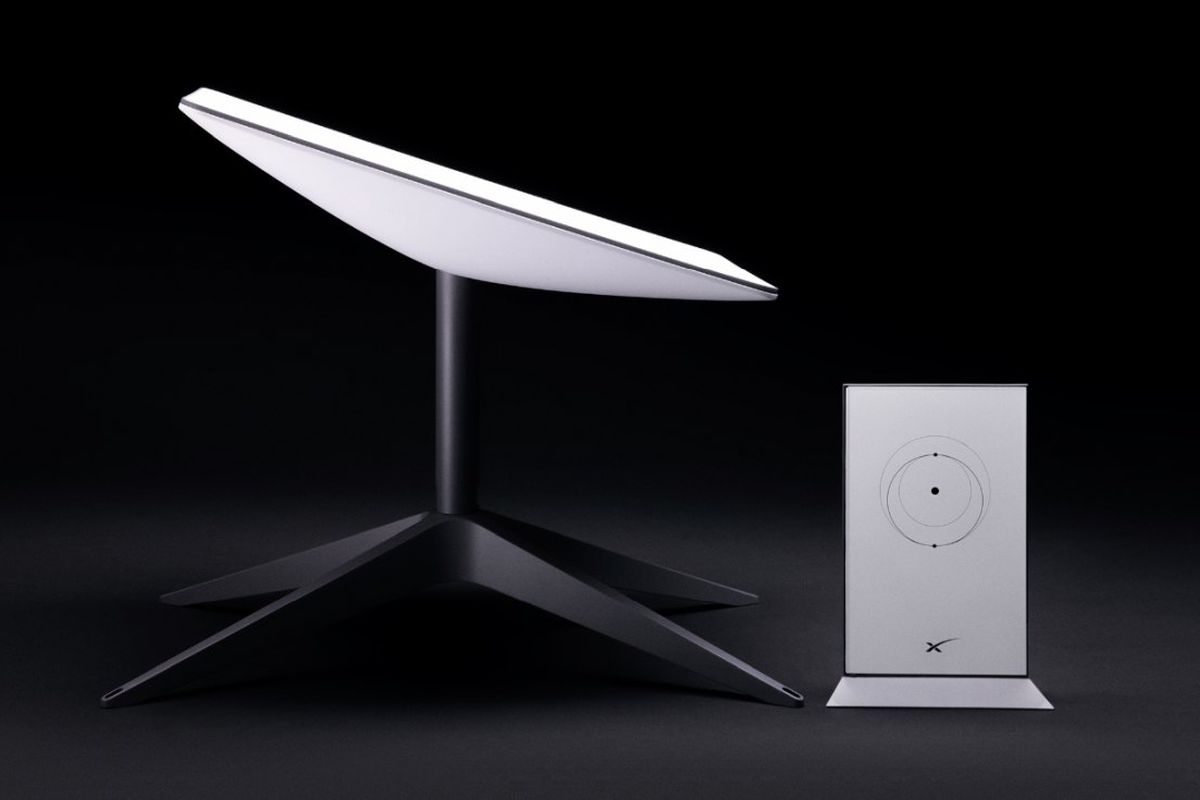 By Modupe Gbadeyanka
Nigerians and tech startup owners can now heave a sigh of relief as Starlink is now available in Nigeria, according to SpaceX.
The internet service provider is owned by a billionaire businessman and owner of Twitter, Mr Elon Musk.
The federal government held meetings with the management of the company to introduce its services in Nigeria. The network was earlier expected to commence its operations in the country last month.
However, after the wait, SpaceX has confirmed the availability of the Starlink network in the country and would be expected to take a huge chunk of the broadband market with competitors like MTN, Glo, Airtel, 9mobile, Smile, Spectranet, and Swift.
Nigeria is the first African country to receive Starlink service.
"Starlink is now available in Nigeria, the first African country to receive the service," a message posted on the Twitter handle of SpaceX on Monday night stated.
Starlink, according to its profile on Wikipedia, is a satellite internet constellation operated by SpaceX, providing satellite Internet access coverage to 47 countries. It also aims for global mobile phone service after 2023.
With Starlink, users can engage in activities that historically have not been possible with satellite internet, as its high-speed, low-latency service is made possible via the world's largest constellation of highly advanced satellites operating in a low orbit around the Earth.
Latest News on Business Post