Datatex Releases New Version of AMETHYST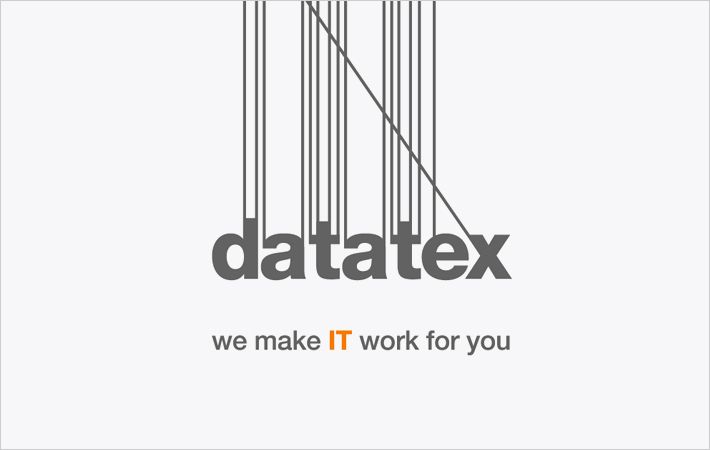 By Dipo Olowookere
Leading innovative telephony software solutions firm, Datatex, has announced the official release of a fully re-engineered version of AMETHYST, its exceedingly popular, industry leading, web-based telephone call recording system and quality management software.
This comes after two years of careful planning, programming and rigorous testing by their own team of programmers, resulting into a more modern, flexible Call Recording and Quality Management platform.
CEO of Datatex, Mr Johan Landman, stated that, "The original AMETHYST which we developed 15 years ago, remains without question, a really solid software solution, but the reality is that there are only so many upgrades you can do – especially in a 15 year time frame."
"Technology and needs have changed quite dramatically and we recognised that the time had come to essentially start afresh and create a completely new version of our software. The new version, AMETHYST2, builds on the already powerful capabilities of the original AMETHYST, while making sure that we fully capitalise on the capabilities that more modern technology offers."
In 2015, Datatex embarked upon re-creating AMETHYST from the ground up. After two years of careful planning, programming and rigorous testing by their own team of programmers – the result is a more modern, flexible Call Recording and Quality Management platform.
"For example, we're now offering unlimited supervisor licences which are free, while we've built in functions that allow for extensive group structures and access control. The way that the original AMETHYST had been developed was somewhat more restrictive. We're now able to accommodate much more of what we know our clients need," says Mr Landman.
So with AMETHYST2, companies and users alike can look forward to a wide range of incredible new features that improve workflow and overall management.
Company decision makers in particular, will be pleased with key operational improvements which include the fact that AMETHYST2 is now a 64bit application. This allows for greater processing speeds. The software also provides for more efficient and cost effective scalability, and an even greater standard of reliability and redundancy.
Many businesses today who are reliant on technology to operate, need 3 key features to remain efficient and competitive – Security, Mobility and Scalability. AMETHYST2 enables all these essentials and more, which is why it's definitely a winning solution for both multi-office and international companies.
Mr Landman says that Datatex recognised that they had to get rid of any limitations from the old software. "We needed to make sure that AMETHYST2 not only works seamlessly with the technology that companies use today, but we needed to also make the software easier to use and more intuitive."
AMEHTYST2 is geared for speed, ease of use and efficiency. New features such as its fully integrated communication records which link all modes of communication such as email, call recordings and chat to one agent, make agent management more streamlined.
Reporting has received a serious overhaul and users can now look forward to extensive and detailed statistical data and reports, which can be scheduled for automatic distribution to the appropriate team members.
The upgrades within AMETHYST2 are extensive and as Landman says "Everyone that has used AMETHYST, will experience a big difference between the two versions."
Companies familiar with Datatex can rest assured that with new protocols and settings, AMETHYST2 remains fully compliant with POPI, FICA, FAIS, SOX, PCI, NCA and PCA.
Acquiring AMETHYST2 involves a once off purchase, with ongoing free same version updates, and no annual fees.
Datatex provides highly personalised service and support, which existing clients of theirs, genuinely value. It is for this reason that they prefer to work with their clients personally and provide fully customised quotes that suit the specific needs of the organisation.
CBN Gives Interswitch Payments Service Holding Company License
By Aduragbemi Omiyale
A Payments Service Holding Company (PSHC) license has been granted to Interswitch Group by the Central Bank of Nigeria (CBN).
This followed an earlier announcement by the CBN regarding new licensing categories for participants in the Nigerian payments system.
The integrated payments solution provider is among the first to receive this authorisation from the country's apex bank.
According to the regulator, the PSHC regulation requires companies with existing or prospective operations across multiple license categories to set up a PSHC. The activities of each of the PSHC subsidiaries operating within those respective licensing regimes are clearly delineated for clearer accountability, effective risk management and the enablement of better regulatory oversight by the CBN.
A statement from Interswitch, a leading financial technology in Africa, outlines that Interswitch's Group Holding Company retains ownership of the PSHC in Nigeria as well as its other subsidiaries outside of Africa.
The issuance of the PSHC licence coincides with Interswitch's 20th-anniversary commemoration, which has seen the company cement its position as a pioneering and integral enabler that has actively supported the growth and development of fintech and payments progressively across Africa over the last 20 years.
It also serves to reinforce Interswitch's progressive outlook as a frontier-driving company which keeps pushing boundaries to facilitate the creation of new ecosystems that help businesses and individuals scale and thrive, in line with its purpose of inspiring Africa to greatness through innovation, value-creation and excellence.
"Twenty years ago, we placed a bet on the latent potential we saw in the introduction of e-payment channels at the time, particularly ATMs for the delivery of cash just-in-time, and today, we are gratified to see how far the financial technology and payment systems in Nigeria have grown.
"On the back of our receipt of this additional license, we remain strongly committed to a close partnership with the Central Bank of Nigeria to facilitate the delivery of the Payments Vision (2025) and, of course, the National Financial Inclusion Strategy," the founder and Group CEO of Interswitch, Mr Mitchell Elegbe, remarked.
He further reiterates Interswitch's resolute focus on its over-arching mission to continue championing technology solutions that connect and empower individuals, businesses, and communities across the continent.
Mafab Rolls Out 5G Services in Nigeria
By Aduragbemi Omiyale
Another player has joined the 5G network space in Nigeria, and it is Mafab Communications Limited, which won the licence with MTN Nigeria Plc in December 2021.
After it obtained the licence from the Nigerian Communications Commission (NCC) for $273.6 million, it delayed its rollout, while its competitor, MTN, started in August in a few cities.
Business Post reports that Mafab on Tuesday held a ceremony at the International Conference Centre (ICC), Abuja, to commence operations in the country, promising to deepen broadband penetration.
"We are fully committed to bringing the benefits of 5G services to Nigerians and deploying a network that will drive economic development with increased broadband capabilities nationwide.
"I have no doubt that the service will help deliver improvements in the fields of education, business, smart cities and entertainment," the Chairman of Mafab, Mr Mushabu Bashir, said.
It was gathered that Mafab would largely use existing infrastructure from IHS towers and, if need be, ATC Nigeria Wireless Infrastructure Solutions as well for its operations.
Recall that last month, the NCC again auctioned the 3.5GHz spectrum, which was won by Airtel Nigeria, which intends to launch its operations very soon.
It is not certain how much the Mafab 5G network services would cost. When MTN rolled out its 5G services last year, it sold the device for N50,000 and asked interested customers to pre-order the 5G router.
By Modupe Gbadeyanka
To make communication easier and reduce the cost of procuring handsets for multiple SIMs, Airtel Nigeria has introduced an embedded SIM (eSIM).
A statement issued by the leading telecommunications services provider disclosed that the planet-friendly service allows customers to use two numbers without needing two mobile phones.
This digital SIM, according to Airtel Nigeria, also enables customers to access the same functionality as someone using a physical SIM.
It offers several benefits over traditional SIM cards as it is quick and simple to set up online, and it is planet-friendly (plastic-free/zero carbon emission).
The eSIM service is now immediately available on the Airtel network, and customers who wish to switch their current physical SIM cards for eSIMs will need to ensure they have a compatible device (dial*#06#), obtain the required QR code and be guided through a SIM Swap process by an Airtel service personnel.
Airtel says it has developed a simple and flawless process to activate the eSIM service for all its customers, just as it believes that the digital SIM will significantly improve the productivity of Nigerians, helping its stakeholders to achieve personal and professional goals.
The acting chief commercial officer for Airtel Nigeria, Mr Femi Oshinlaja, while commenting on the eSIM, stated that, "Airtel Nigeria is always at the forefront in championing technological advancement and creating innovative platforms and opportunities that will make life better, more exciting, and more enjoyable for all those in our stakeholder value chain.
"With eSIM, we are not only bringing the latest technology to the fingertips of our customers, but we are also focusing on our Sustainability goals of digital inclusion and environmental best practices as no plastic is involved with eSIM.
"It is, therefore, our commitment to continue to create offerings that will expand and deepen our digital footprints in line with our positioning as the network of first choice in Nigeria for everything mobile Internet, digital and home broadband."
Latest News on Business Post