Ericsson to Increase R&D Investments after Acquisition of Vonage
By Modupe Gbadeyanka
The acquisition of Vonage Holdings by Ericsson has been concluded, paying the way for the latter to drive the next wave of digitalization by creating a market to adopt global network Application Program Interfaces (APIs) without hassles.
In a statement, Ericsson said it would generate near-term synergies from bringing Vonage Unified Communications as a Service (UCaaS) and Contact Center as a Service (CCaaS) solutions to its existing customers and then increase its investments in research and development.
The firm said it hopes to leverage technology leadership to grow its mobile network business and expand into an enterprise, with the aim to transform the way advanced 5G network capabilities are exposed, consumed and paid for.
For Ericsson, global APIs provide a new material growth opportunity. The existing market for communications APIs – such as video, voice and SMS – is currently growing at 30 per cent annually and is projected to reach USD 22 billion by 2025.
Accessing network capabilities in open, intuitive, and programmable ways via global APIs will enable developer communities to create applications for any device that benefits from connection to the 5G network. Developers can utilize network characteristics such as user authentication, bandwidth, responsiveness, energy efficiency, security, identification and reliability – or network information such as device information or predictive coverage.
"We are excited to welcome Vonage as part of Ericsson. With Vonage's suite of communications solutions – UCaaS, CCaaS and Communications APIs – Ericsson will further expand its offerings into the enterprise space. In the future, network capabilities will be consumed and paid for through open network APIs, creating the opportunity for unparalleled innovation.
"We have already launched the first network API, Dynamic End-user Boost, based on existing 4G infrastructure. With Vonage, we will now develop and commercialize these new APIs.  We are already seeing great progress with frontrunner CSPs, and we aim to launch the first 5G network APIs in the coming year. We will continue to create new, enhanced applications and services for enterprises, while driving continued innovation on Vonage's UCaaS and CCaaS applications, helping businesses create new digital experiences for better communications, connections and engagement," the President and CEO of Ericsson, Börje Ekholm, said.
"By linking the network world with the global developer community, we're creating a paradigm shift that will put the network at the centre, allowing the CSPs a new monetization opportunity supporting increasing investments in high-performance networks.
"4G was the platform that allowed the consumer to digitalize. It opened new business models and created some of the fastest-growing companies in history. With 5G, we have an innovation platform, unlike anything we've seen before, offering almost limitless opportunities to develop super-fast, highly reliable, low-latency and mission-critical services. With 5G, we will see accelerated digitalization of enterprises with Vonage's UCaaS and CCaaS suite being a solid growth platform," Ekholm added.
Vonage CEO, Rory Read, while commenting, stated that: "Vonage was born out of innovation and is today a global leader in business cloud communications.
"This partnership will strengthen our offerings to businesses across the globe by leveraging Ericsson's leadership in 5G, global market presence and strong R&D capabilities. With the demand for UCaaS, CCaaS and Communications APIs growing rapidly, the combined expertise, talent and innovation is good news for our customers and partners."
MSMEs, Schools, Others to Benefit From N16.7bn Broadband Access Projects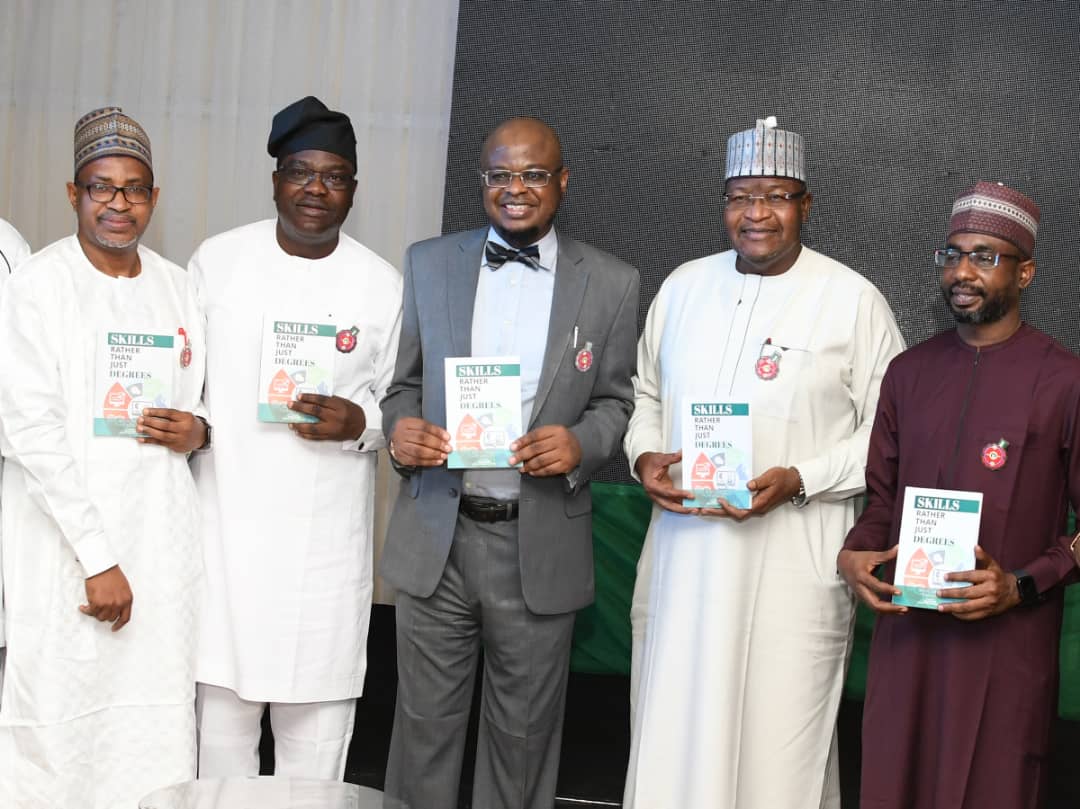 By Aduragbemi Omiyale
Broadband access projects worth N16.7 billion aimed to accelerate the Nigeria digital economy efforts of the federal government are expected to be enjoyed by several organisations in the country.
The Minister of Communications and Digital Economy, Mr Isa Pantami, speaking at an event in Abuja recently, stated that those to benefit from the projects include Micro, Small and Medium Enterprises (MSMEs), 18 universities, and six polytechnics from each of the six geopolitical zones in the country.
The Minister was at the unveiling of the projects being driven by the Nigerian Communications Commission (NCC) at Transcorp Hilton.
He said the projects underscore the importance of broadband connectivity and access as central to the accomplishment of the targets of the National Digital Economy Policy and Strategy (NDEPS) 2020-2030 for a digital Nigeria.
Mr Pantami, who was joined by the Minister of Federal Capital Territory (FCT), Mr Mohammed Bello, disclosed that the key infrastructure being provided for the projects comprises broadband infrastructure for tertiary institutions, broadband infrastructure for MSMEs, distribution of 6,000 e-pad tablets, in addition to the provision of broadband connectivity to 20 markets as a pilot.
He said the interest in supporting the MSMEs is justified by their current contribution of more than half of Nigeria's Gross Domestic Product (GDP) prior to the COVID-19 outbreak, and now constitute 96.7 per cent of entire businesses in the country, and therefore, "any effort to develop our economy without bringing the such important sector into the equation will amount to efforts in futility."
In their remarks, the Chairman of the NCC board, Mr Adeolu Akande, and the Executive Vice Chairman of the commission, Mr Umar Danbatta, agreed that the projects would fast-track and enhance the ongoing efforts of the agency to deepen connectivity towards achieving the targeted broadband penetration of 70 per cent by 2025.
Mr Akande assured of the commitment of the commission in completing the projects, which will add the necessary fillip to achieving the major objectives spelt out in the NDEPS, 2020-2030, while Mr Danbatta said the organisation was determined to improve broadband penetration in the country.
He said the commission would promote digital skills acquisition to improve service delivery in education, commerce, healthcare, agriculture, finance, transportation, and governance, among others.
ISSAN to Teach Practical Steps to Check Cyber-Attacks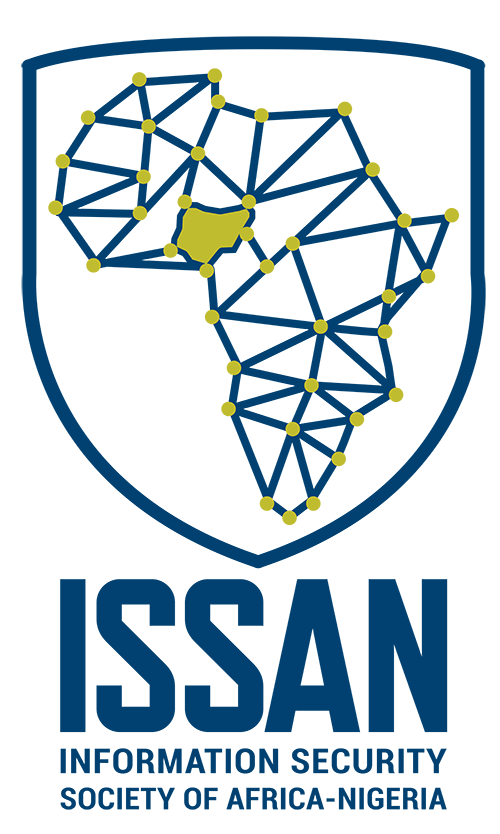 By Aduragbemi Omiyale
On Tuesday, November 29, 2022, individuals and businesses will receive practical steps to check cyber-attacks at the annual cyber security conference of the Information Security Society of Africa, Nigeria (ISSAN) themed Cyber Security Imperatives for Business – Practical Considerations.
The hybrid programme, which starts at 9 am, is open to public and private sectors, including large corporates, small and medium-scale enterprises, educational institutions, government agencies and all stakeholders that are impacted by the cyber-ecosystem in any way.
According to the president of ISSAN, Dr David Isiavwe, the conference, which members of the public can be part of via Zoom, will be devoted to further exposing the new threats and trends in the cyber security space and also offer practical steps on what businesses and individuals need to know and do to check the rising tide of the activities of cyber-criminals.
He observed that cyber attackers are getting more sophisticated globally, which is an aftermath of the COVID-19 pandemic, stressing that greater awareness must be created to minimize attacks on businesses that may result in losses by various organisations.
"There is an urgent need to evolve a strengthened cyber-security system in Nigeria because of the growing digitalisation of the country's economic and social interactions as people now work from home and anyone with a smartphone could hop into cyberspace from anywhere and attack nation-states, organisations, and individuals. This means that the threat landscape has just expanded significantly across the borders of any organization or country.
"The first thing that ISSAN is doing is advocacy. We are engaging all key stakeholders to ensure that there is adequate and constant collaboration. Everybody must work together because the entire cyberspace is as secure as its weakest link," Mr Isiavwe said.
Further, the ISSAN leader, who is also a General Manager at Ecobank, disclosed that highly experienced subject matter specialists had been assembled to provide further insights on how the ecosystem can be better protected, noting that large sums of money are usually at risk in every successful attack.
The keynote address will be delivered by the Director of Payment Systems Management at the Central Bank of Nigeria (CBN), Mr Musa Itopa Jimoh and the Director of IT at the apex bank, Mrs Rakiya Mohammed.
The speakers include Managing Director/Chief Executive Officer, Digital Jewels Limited, Mrs Adedoyin Odunfa; Founder & CEO, Mint FT Innovative, Mr Similolu Akinnusi; Chief Information Security Officer, First Bank of Nigeria, Mr Harrison Nnaji and MD, Cybertech NX, Dr Austine Ohwobete.
Others are Managing Partner, Technology Advisors LLP, Basil Udotai, Esq; Group Head, Customer Fulfilment Centre, UBA, Mr Prince Ayewoh; Chief Executive, Stanbic IBTC Financial Services Limited, Mr Stanley Jacob; Sales Director (Africa), OneSpan Europe, Mr Nicholas Poire and Field CTO, OneSpan Europe, Mr Dan Mcloughin.
Flapmax Launches Community to Develop Young Entrepreneurs, Developers
By Adedapo Adesanya
Flapmax, a data and Artificial Intelligence (AI) technology company, has announced the launch of AI Builders Garage, a global on- and offline platform designed to help young entrepreneurs and developers transform innovative ideas into sustainable business solutions.
The AI Builders Garage offers three critical pathways for young professionals into innovation and technology career paths: Youth Entrepreneurship, Sustainable AI Hackathon, and Flapmax Community, and is designed to attract and promote both conventional and unconventional talent from around the world.
Speaking on this, Mr Dave Ojika, founder and CEO of Flapmax, said, "Flapmax and our global partners are working together to create more opportunities for the next generation of innovators, developers, and entrepreneurs to advance their ideas in AI sustainability and build mission-driven businesses.
"We are proud to launch a global platform to bring together industry leaders with fresh faces, along with new venture capital and training opportunities. The AI Builders Garage is the future of collaboration and advancement through technology as we break down global borders and support the next generation of innovators and founders."
Beginning on December 1, an online AI Summit will kick-start the new AI Builders Garage, with a focus on digital transformation for emerging markets. Attendees will learn more about the new tools and technology launched to help young entrepreneurs connect and grow. Sustainability is a top priority for global leaders and Flapmax, with a focus at the event on how AI and other emerging technologies can be used to prevent and reverse environmental impacts.
At the Flapmax AI Summit, shortlisted AI Builders Garage candidates will present their AI sustainability solutions during a live hackathon, with prizes awarded to the top presenters.
To this end, Mr Bernard Irungu, Programme Manager, Flapmax, said developing talent in an economy with a high unemployment rate "is a challenge that is hampered by lack of resources and opportunities to pitch ideas, meet investors, and collect valuable feedback."
"The launch of the AI Builders Garage is part of a global, continued effort to advance underserved communities through technology. We understand and value the collective contributions of developers, entrepreneurs, and professionals as we work together to solve the world's most pressing problems," he said.
Application to the AI Builders Garage and the upcoming summit is open until November 30, 2022. Youth Entrepreneurship track applicants must demonstrate how AI can be used to solve business challenges, especially in the areas of hospitality, education, health, financial services, agriculture, transportation, eCommerce, and manufacturing.
Those selected will have an opportunity to build their use cases and present it at the AI Summit to a panel of technology and business leaders. Sustainable AI Hackathon participants will build an AI model or solution addressing sustainability. The Flapmax Community is open to all developers, entrepreneurs, researchers, and professionals who are interested in collaborating on technology solutions. The community serves as a showcase for new projects, a hybrid accelerator for new entrepreneurs and developers, an industry networking platform, and a recruitment tool for technology leaders.
Both Youth Entrepreneurship and Sustainable AI Hackathon track participants will be introduced at the inaugural FAI Summit.
Latest News on Business Post