FX-Linked Costs to Pressure Earnings of MTN, Airtel, Others
By Modupe Gbadeyanka
The present foreign exchange (forex) crisis in Nigeria will pose a huge threat to the 2020 earnings of players in the nation's telecommunications sector, the Head of Equity Research at FBNQuest, Mr Tunde Abidoye, has projected.
In a research note made available to Business Post, he said though now more than ever, the industry was set to take a leading role in the government's effort to diversify the economy, the FX issue could truncate this.
It was stated that through consistent significant investments by the mobile networks, the sector's contribution to GDP has risen steadily from about 7.7 per cent in 2012 to 10.9 per cent in Q1 2020, now larger than that of the oil sector (9.5 per cent Q1 2020 oil GDP).
With respect to broadband, studies conducted by the International Telecommunications Union (ITU) indicate that a 10 per cent increase in broadband penetration is likely to translate to increases of 2.0 per cent and 1.8 per cent in GDP for low-income and middle-income countries.
The targets (of 90 per cent broadband coverage at speeds of 10Mbps-25Mbps) stated in the national broadband plan 2020 is ambitious and audacious.
"Notwithstanding, we believe they are achievable. The plan's success will depend on the right mix of policy implementation, private sector-led infrastructure investment, and government incentives. Specifically, impediments to right-of-way access and cost must be removed," the note said.
In contrast to other sectors that were hit hard by the economic outcomes of the COVID-19 pandemic, the sector was one of the few that recorded growth in Q1.
Its essential role in easing the lockdown through the provision of digital tools for home working and social distancing resulted in a surge in demand for telecom services during the quarter.
In Q1, MTN Nigeria (MTNN) and Airtel Nigeria (not covered) both delivered strong revenue growth of 17 per cent y/y and 27 per cent y/y respectively, mainly driven by stellar growth in data revenue – which were up by more than 50 per cent for both firms.
The solid performance was carried on into Q2 on the back of strong data demand during the lockdown, with solid revenue growth of 17 per cent y/y (data 40 per cent y/y), Airtel's Q1 2021 (end-June 2020) results which were recently published, providing positive read-across for the broad sector.
"Due to FX liquidity pressures, we expect a rise in FX-linked costs to exert downward pressure on the earnings of telecom operators," it noted.
Recently, MTNN disclosed that the NAFEX rate of N385/$1 will now be applied to dollar-linked tower costs (vs. CBN's official rate of N360 previously). The rate was only recently reviewed to N360/$1 in April (from N307 previously).
"However, we believe that the revenue growth from the surge in data traffic will more than offset the rise in costs.
"Regardless, our estimates are conservative. For MTNN, we forecast 2020 revenue and PBT growth of 13 per cent y/y and 6 per cent y/y respectively," FBNQuest said.
The Nigerian Communications Commission (NCC) takes the quality of service (QoS) very seriously. As such, on a monthly basis, it measures the operators on four key QoS performance indicators namely; (1) the call setup success rate (CSSR), (2) dropped call rate (DCR), (3) the standalone dedicated control channel congestion (SDCCH), (4) the traffic control channel congestion rate (TCCH). The most recent disclosure (October 2019) from the NCC shows that MTNN and Airtel were within the required threshold for all the KPIs, it added.
It was stated that an independent survey on the service quality of GSM operators conducted by REACH Technologies, an indigenous fintech firm, corroborates the results of NCC's monthly QoS assessment.
The random survey draws a conclusion from a sample size of 133 respondents residing in Nigeria's urban region. Out of a maximum score of five points, MTNN scored the highest number of points – 2.3 points – on a weighted average basis. Airtel was the next best in terms of QoS with a score of 1.
About 60 per cent of the 133 respondents that were randomly polled subscribe to the MTNN network. This result is important because it underscores MTNN's larger wallet share of urban subscribers.
Nigeria, Others Break Pledge Not to Impose Internet Restrictions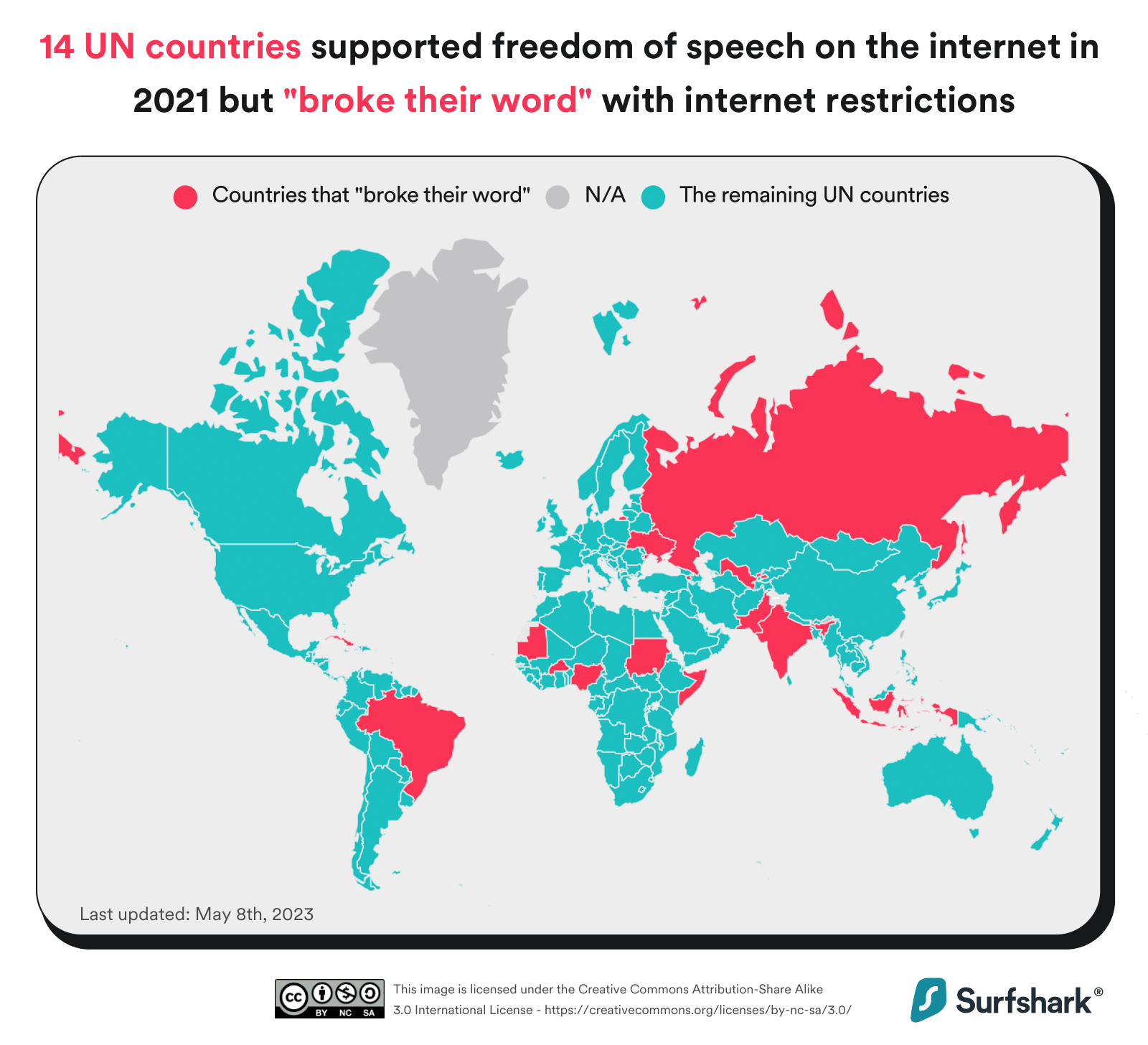 By Adedapo Adesanya
A new study showed that Nigeria was among those that pledged to uphold free Internet according to a 2021 United Nations resolution but yet imposed restrictions.
The UN resolution on human rights on the internet aims to protect and promote human rights online, but some supporting countries have broken their word, according to a study by Cybersecurity company Surfshark, analysing UN countries' stances in the 2021 UN Human Rights Council (HRC) Resolution on the promotion, protection, and enjoyment of human rights on the internet.
It was conducted by comparing countries' stances with data from Surfshark's Internet Shutdown Tracker, Surfshark was able to identify 5 African countries that claimed to support the resolution but "broke their word" by imposing internet restrictions.
On Nigeria's end, it had one ongoing restriction at the time of the resolution's adoption but has had no new restrictions since then.
Nigeria had banned Twitter a month before the adoption, and the restriction lasted until January 2022.
The federal government suspended Twitter on June 4, 2021, after it removed a post from President Muhammadu Buhari that threatened to punish regional secessionists.
The FG told the nation's telecommunication companies to block access to users in Nigeria, leading users to fall to the use of Virtual Private Networks (VPNs). It was not until January 13, 2022, that the suspension was lifted.
Other African countries that supported the 2021 UN resolution but "broke their word" were Sudan, Burkina Faso, Mauritania, and Somalia.
The report noted that Sudan has "broken its word" the most in Africa, with nine internet disruptions that took place after the country supported the 2021 resolution, the first one happening amid the 2021 military coup.
Burkina Faso comes in second, with four restrictions since the resolution's adoption in 2021. The country's 2022 restriction on Facebook is still in place today. Mauritania and Somalia both had one internet restriction since supporting the resolution. Mauritania restricted mobile internet amid a prison riot, and Somalia had an internet blackout after the parliament voted to remove the prime minister.
Speaking on this, Gabriele Racaityte-Krasauske, Surfshark spokeswoman, said, "In today's world, internet shutdowns have become a major concern. Authoritarian governments frequently employ them as a means to manipulate the public and stifle free speech. The UN resolution on human rights on the internet aims to make countries openly condemn these shutdowns and other ways of restricting online speech."
"However, it's concerning that even though 5 African countries publicly supported the resolution, they still imposed internet restrictions. It's important to promote an open and accessible internet and pressure countries to uphold their commitments regarding human rights online," she said.
Nine countries from other continents also "broke their word": India, Cuba, Uzbekistan, Pakistan, Russia, Brazil, Armenia, Indonesia, and Ukraine.
Surfshark's Internet Shutdown Tracker reveals that there were a total of 58 internet disruptions in these 14 countries during or after the adoption of the resolution.
India stands out as the country that has "broken its word" the most, with 19 internet disruptions since the resolution's adoption in 2021, adding that if it included the Jammu and Kashmir region, this number would be even higher.
The Human Rights Council convenes at least three regular sessions annually. The upcoming 53rd session is scheduled for the summer of 2023.
"While the agenda of the specific resolution is currently unknown, Surfshark will keep an eye out for any updates regarding upcoming UN resolutions on human rights on the internet," the firm noted.
WhatsApp to Roll Out Screen-Sharing Feature for Video Calls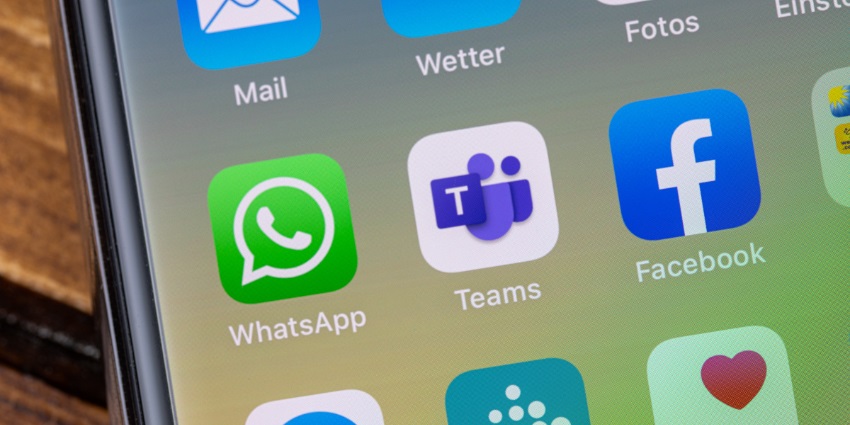 By Adedapo Adesanya
WhatsApp is rolling out a new feature that allows users to share their screens during a video call.
According to WABetaInfo, a WhatsApp reporting blog, this screen-sharing feature is not available to all users yet but is already available to some beta testers who have installed the latest WhatsApp update from the Google Play store.
It could be part of a play to make the company get more acceptance for work meetings and compete with the likes of Zoom, Google Meet, and Microsoft Teams.
Last September, the Meta-owned platform rolled out a new feature that allows users to share a direct link to a call. It also allows up to 32 users during a call session. However, Google Meet, Microsoft Teams, and Zoom allow for large numbers on a call. The first two can take up to 100, while up to 300 people can be on a single Zoom call.
With the soon-to-be-available feature, when users are on a video call, a new icon will be available on the bottom toolbar that will enable users to share everything on their screen with other members of the call.
WhatsApp users will be able to stop screen sharing at any time and will only be enabled with the consent of the sharer.
While the feature is currently only available to Beta testers, WABetaInfo said that it will become available to more users over the coming weeks.
However, "This feature may be unavailable on old versions of Android, screen-sharing may not work in large group calls, and the recipient may be unable to get the content of your screen in case they are using an outdated version of WhatsApp," read the WABetaInfo post.
Screen-sharing functions have been available on online video conferencing services such as Microsoft Teams and Zoom for a while.
The blog also announced that WhatsApp is working on releasing a username function in an effort to facilitate more private communication.
These are the latest in a string of new features available on the Meta-owned messaging application.
WhatsApp recently introduced a feature that allows users to edit WhatsApp messages for up to 15 minutes after sending them.
Nvidia Joins Exclusive $1trn Market Cap Club 
By Adedapo Adesanya
Nvidia has just become a $1 trillion company, making it the first chipmaker to join the exclusive trillion-dollar club in the United States stock market.
With this, the chipmaker has earned a seat at the table with other members of the club, which include Apple, Microsoft, Google's Alphabet, and Amazon.
The rise in valuation was fueled by tech companies, big and small, racing to add generative artificial intelligence tools to their products.
AI tools made up the vast bulk of recent Google I/O and Microsoft Build presentations, and Nvidia's chips make it a key supplier for companies trying to build something with AI.
Over the weekend, Nvidia's Computex 2023 keynote was full of AI announcements, including a demo of games using natural language both for input and for character responses instead of scripts and a new supercomputer built around its latest GH200 Grace Hopper Superchip capable of an exaflop of GPU performance.
Its valuation pushed over the trillion-dollar benchmark as trading opened today at over $400 per share.
According to Reuters, Nvidia's shares rose about 25 per cent last week, sparking a rally in AI-related stocks and boosting other chipmakers, helping the Philadelphia SE Semiconductor index close on Friday at its highest in over a year.
Significantly, Nvidia forecast $11 billion in sales for the fiscal second quarter of 2024 alone. Expected sales were 50 per cent higher than consensus estimates of $7.15 billion.
OpenAI-owned ChatGPT's rapid success has prompted tech giants such as Alphabet and Microsoft to make the most of generative AI, which can engage in human-like conversation and craft everything from jokes to poetry.
Latest News on Business Post