Huawei Unveils Winners of App Innovation Contest
By Adedapo Adesanya
Mobile phone giant, Huawei, has announced the winning entries for its Huawei HMS App Innovation Contest, stylised as AppsUP, with developers from across the regions impressing judges with their innovative approaches to app creation.
Participants were encouraged to push the full potential of HMS Core and innovative new experiences for Huawei device users.
The inaugural competition challenged app developers across the Middle East and Africa (MEA) region and beyond to create exciting applications that help people in their daily lives.
The winners from the MEA region will share $200,000 cash prizes in total, funded by Huawei's Shining-Star Programme.
The Huawei HMS App Innovation Contest evaluated more than 150 mobile applications from five regions: Europe, Asia Pacific, Middle East & Africa, Latin America and China.
The successful entries were shortlisted due to the creativity and the imagination their apps showcased.
The MEA region category winners hope their success can inspire more people to develop apps and help grow the region's eco-system.
The apps were placed in regional sections and split between six categories and tje Middle East and Africa (MEA) category winners were:
MEA App of the Year x 1: AMAN from Jordan
Best App x 5: My Pregnancy Journey App from South Africa, Almosally App from Egypt, Deaf Sign Language App (ASL) from Pakistan, Med from Tunisia, Women Workout from Morocco.
Best Game x 3: FPS Encounter Shooting 2020: New Shooting Games from Pakistan, Bike Stunt Race Master Motorcycle Game from Pakistan, and Gauntlet from South Africa.
Best Social Impact App x 3: My Pregnancy Journey App from South Africa, Deaf Sign Language App (ASL) from Pakistan, and Almosally from Egypt.
Most Popular App x 1 (according to the download & voting): Almosally from Egypt.
Honorable Mention x 12: Slug Hunter from South Africa, Color FIll Puzzle from Algeria, Load Shedding Notifier from South Africa, RafiQ from Algeria, 9arib from Egypt, Colorwheel from Egypt, Katamars + Orsozoxi from Egypt, Decipher Word from Morocco, photo editor from Morocco, Message of happiness from Egypt, Q Dictionary from Egypt, and Ordera from Egypt.
The winners will share in a regional prize money allocation of $200,000 as part of the total $1 million from the Shining Star developer program for the competition.
The top five apps receive $15,000 each; the top three games get $15,000; the top three apps with the best social impact are awarded $15,000; The most popular app will win $5,000, while the 12 honorable mentions receive $2,500 each.
From the Best App category, My Pregnancy Journey app developer from South Africa commented: "Being part of the global Huawei Apps Up Contest has been a great journey for us and we are very excited about the future.
"Huawei does so much for tech entrepreneurs like myself. This award is going to change the course of our app and now finally we can start becoming a global contender and start making that social impact that we so badly want to do."
From the Best Game category, the South African Developer of the game, Gauntlet commented: "We entered Gauntlet into Huawei Apps Up 2020 Contest because what the contest was offering in terms of learning and exposure was invaluable. The opportunity to take our games to the next level was something we couldn't ignore.
"We had our biggest successes to date on the Huawei AppGallery. And the Apps Up 2020 Contest format was fantastic. What truly helped us integrate HMS Kits into our games was the official and available resources from Huawei.
"We found the official documentation was the best source. We stuck with that and it paid off. And the local support from Huawei was unmatched. For Gauntlet, we incorporated the Huawei Ads Kit, Account Kit, and Game Kit, among others, to allow users to more easily connect with the game and create a more engaging experience. I just want to extend my gratitude to everyone in Huawei."
Speaking on the honours, the Managing Director, HMS and Consumer Cloud Service for Huawei Consumer Business Group MEA, Mr Adam Xiao, said: "The category winners of the inaugural Huawei HMS App Innovation Contest, AppsUP fully deserve their success. Developers in the MEA region impressed judges with the creativity and innovation seen in their apps.
"By using the power of HMS Core, developers were able to create unique experiences for Huawei users that help them in their daily lives. We hope that their success can inspire a new generation of app developers in the MEA region to push their imaginations and skills and create exciting experiences for Huawei device users."
The HMS ecosystem and Huawei AppGallery is already bringing new content and digital services to over 700 million Huawei users in 170+ countries and regions.
NITDA Wants Nigerians' Contributions to AI Development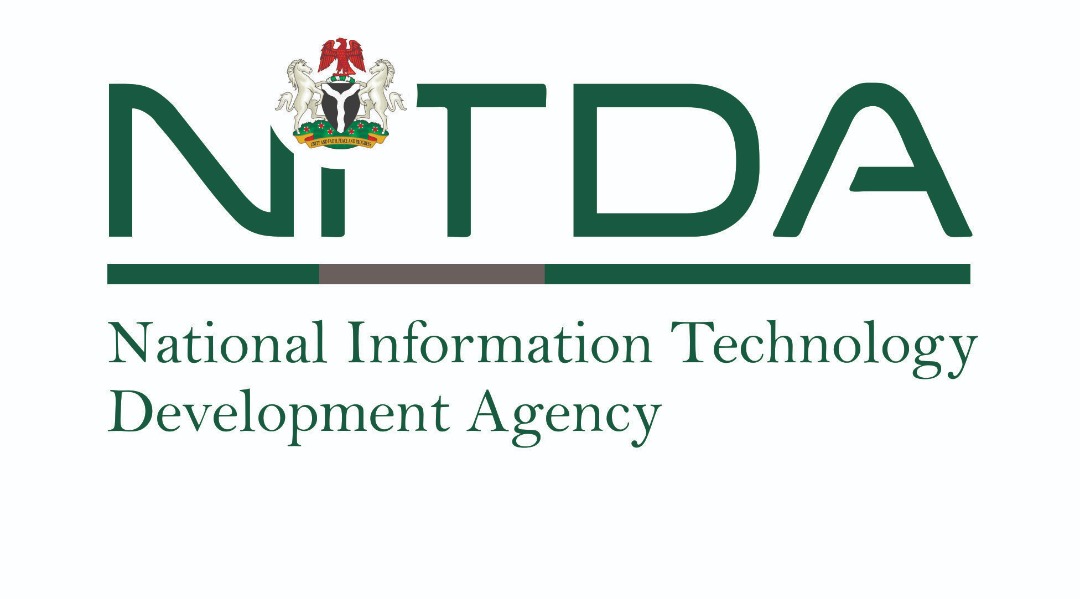 By Adedapo Adesanya
The National Information Technology Development Agency (NITDA) has called on Nigerians to make contributions to the National Artificial Intelligence Policy (NAIP), which will enhance digital innovation and the evolution of technology.
This was disclosed by Mrs Hadiza Umar, Head of Corporate Affairs and External Relations of the agency in a statement issued in Abuja on Thursday.
She explained that globally, countries are grappling with ways to manage the exponential growth of new and emerging technologies to advance their economies.
Mrs Umar said that the cognisance of the exponential growth and potential value of digital technologies is in line with the vision of President Muhammadu Buhari to diversify the Nigerian economy.
This, she said, is through utilising digital technologies and the launch of the National Digital Economy Policy and Strategy (NDEPS).
"It is against this backdrop that Prof. Isa Pantami, Minister of Communications and Digital Economy, directs NITDA to develop a National Artificial Intelligence Policy (NAIP).
"The development of the NAIP is envisaged to maximise the benefits, mitigate possible risks, and address some of the complexities attributed to using AI in our daily activities.
"Furthermore, it will provide directions on how Nigeria can take advantage of AI, including the development, use, and adoption of AI to proactively facilitate the development of Nigeria into a sustainable digital economy.
"The agency, hereby, invites the public to contribute and participate in developing the NAIP," she urged.
Mrs Umar called on interested experts and  volunteers to send their inputs through https://forms.office.com/r/JmgCe8HauK or alternatively to https://forms.office.com/r/nvmpp8Nv65
She directed them to make further inquiries by reaching out to ai@nitda.gov.ng.
NITDA is responsible for developing standards, guidelines, and frameworks for the IT sector in Nigeria, as enshrined in Section 6 of the NITDA Act 2007.
Twitter Introduces Location Spotlight, Others to Benefit Professionals, Businesses
By Adedapo Adesanya
Twitter has launched Location Spotlight globally, a tool designed to help professionals customize and strengthen their business presence and showcase their products to customers directly on the social media platform.
According to a release made available to Business Post, Twitter said, "Professionals – whether they are creators, nonprofits, developers, small business owners, or big brands – come to Twitter every day to drive results that can move their business forward.
"For the past year, we've been developing a collection of foundational, free-to-use products that give this community the tools they need to customize and strengthen their business presence and showcase their products to customers directly on Twitter.
"Today, we're hitting an exciting milestone in this journey: we're making the Location Spotlight available to all professionals on Twitter. This is the first spotlight for professionals to become globally available."
As a tool, Location Spotlight allows professionals with physical business locations to display their business address, hours of operation, and additional contact information so that customers can reach them via phone, text, email, or Twitter Direct Message.
The company noted that, "As we scale the Location Spotlight, we're also giving it an extra boost that can help professionals drive their customers further down the path to purchase.
"Using Google Maps Platform, this spotlight now gives professionals the option to add a map of their business location. Customers can then click on the map for directions to navigate there."
Alongside Location Spotlight, Twitter also announced other professional products and resources it plans to introduce this year. These include – Professional Home, Profile Spotlights, and Taking Care of Business series, among others.
On Professional Home, Twitter said, "For the first time, professionals will be able to access a homepage to track performance, discover product offerings, tap into additional resources and drive performance. Professional Home will become available to all professionals globally in the coming weeks with additional updates and iterations to come throughout the year."
For Profile Spotlights, the company announced that "We plan to test and launch a few additional profile spotlights this year to better serve our broader audience of professionals. Ultimately, these spotlights will enable professionals to encourage potential customers to take the actions they care about most when discovering their account on Twitter. Stay tuned for more information as we begin piloting these spotlights!"
Starting this month, Twitter said it will be offering a monthly, live online workshop series created by Twitter Flight School called "Taking Care of Business." The series is designed to help professionals who are just getting started with Twitter gain a better understanding of the newest products and offerings available to Professionals on the platform or simply need a refresher on how to leverage Twitter to grow their business.
The workshops will cover how to set up Professional Account; how to activate an appropriate spotlight for businesses and how to tweet confidently and engage with your audience.
It also announced #TweetLikeAPro On-Demand Courses on Twitter Flight School.
"In addition to the live webinars, in August, we'll be rolling out 10 a la carte courses on Twitter Flight School that will cover several topics that are top of mind for professionals on how to leverage Twitter to drive customers to buy. Our #TweetLikeAPro coursework will be designed specifically for small to medium businesses and will cover topics like how to Up Your Tweet Game, Creating a Community of Engaged Followers and Keeping it Simple: The 4 Cs of Content Strategy."
"We are proud of the foundation we've laid with the initial suite of products we've unveiled to date and we're excited to continue introducing new ways to help professionals achieve business success on Twitter," it announced.
Nigeria's Broadband Penetration Jumps to 44.5% as NCC Reviews Short Code Services
By Adedapo Adesanya
Nigeria's broadband usage has continued to rise, moving up by 3.6 points from 40.9 per cent in February 2022 to 44.5 per cent in July 2022.
This was disclosed in a statement released on Thursday by the Nigerian Communications Commission (NCC), through its Director of Public Affairs, Mr Reuben Muoka, a figure considered hopeful for achieving the national broadband penetration target of 70 per cent in 2025.
The statement quoted the Executive Vice Chairman (EVC) of the NCC, Mr Umar Danbatta, as making the revelation at the beginning of a three-day public inquiry on five telecommunication regulations and guidelines which began in Abuja yesterday.
"With the technological advancements anticipated in the coming years, it is expected that there will be a proliferation of devices in the industry. It is, therefore, essential for the Commission to ensure that the right regulatory frameworks can accommodate such eventualities," he said.
The agency's boss said the public inquiry, which covered five areas of existing regulations, is aimed at achieving operational efficiency and operational excellence.
He listed the regulatory instruments under review at the public inquiry to include Type Approval Regulations, Guidelines on Short Code Operation in Nigeria, Guidelines on Technical Specifications for the Deployment of Communications Infrastructure, Guidelines on Advertisements and Promotions, as well as Consumer Code of Practice Regulations.
He said the focus areas were already articulated in some important documents guiding the operations of the Commission, which include the Nigerian National Broadband Plan (NNBP) 2020 – 2025, the National Digital Economy Policy and Strategy (NDEPS) 2020 – 2030, NCC's Strategic Management Plan (SMP) 2020-2024, and its Strategic Vision Implementation Plan (SVIP) 2021–2025, which are being implemented towards achieving its mandate.
While stating that these strides are the results of the commission's regulatory efficiency and focused implementation of policies and strategies of the Federal Government of Nigeria, Mr Danbatta said the public inquiry is in tandem with the NCC's strategy of consulting stakeholders in all its regulatory interventions.
The EVC further stated that the amendment of these regulatory instruments was to reflect current realities, one of which is the anticipated deployment of the Fifth Generation (5G) technology, and management of shortcodes in Nigeria, including the Toll-Free Emergency Code 112.
Earlier, Head, Telecoms Laws and Regulations at NCC, Mrs Helen Obi, had stated that public inquiry allows the agency to incorporate the comments and suggestions of industry stakeholders, in the development of its regulatory instruments.
She said the process ensures that the NCC's regulatory instruments are in line with the current realities in the industry as it had done with some regulatory frameworks and guidelines in 2021.
Latest News on Business Post