Interswitch Partners Interstellar to Drive Greater Financial Inclusion
By Modupe Gbadeyanka
In order to drive greater financial inclusion and prosperity across Africa, Interswitch has partnered with an enterprise blockchain infrastructure services company, Interstellar.
Interswitch said the long-term strategic partnership agreement is to jointly develop blockchain-powered infrastructure services and solutions.
The leading integrated payments and digital commerce solutions company said it will integrate Interstellar's Blockchain technology stack (STARGATE) into its industry-leading payments and digital commerce technology.
Both companies have been preparing for the blockchain revolution in the African market with several ongoing initiatives including a Pan-African Payment Ecosystem (PAPE) powered by a private permissioned blockchain network which includes a consortium of Banks and Fintech players.
Interswitch has been at the forefront of major innovation milestones in payments in Nigeria for the last 20 years, garnering recognition along the line as one of the fastest-growing technology companies in Africa (Deloitte Fast-Growth 50) and gaining acclaim as the first homegrown African Fintech Unicorn following a minority investment by Visa in late 2019. Today, Interswitch's current business footprint covers more than 26 countries in Africa.
"We are excited to partner with Interstellar on this journey and we look forward to the amazing things we will achieve together in the African market.
"This new alliance underscores the directional evolution of our blockchain innovation strategy which is premised on our strategic intent of developing a native, proprietary enterprise-grade distributed ledger technology stack that is practically tailored to the African context.
"This enables us to progressively digitize multiple industry value-chains across African markets whilst also supporting the actualization of the Pan African Payment Ecosystem, riding the wave of opportunities created by such initiatives as the AfCFTA," the Divisional Chief Executive Officer for Transaction Switching and Payment Processing at Interswitch, Mr Akeem Lawal, stated.
On his part, the founder and CEO of Interstellar, Mr Ernest Mbenkum, disclosed that, "We are delighted to have established this strategic partnership with Interswitch, one of Africa's most valuable fintech businesses.
"This marks the genesis of an innovative and collaborative partnership aimed at delivering impact-focused and enterprise-grade blockchain-powered services across the African continent."
Interswitch Launches API Platform for Developers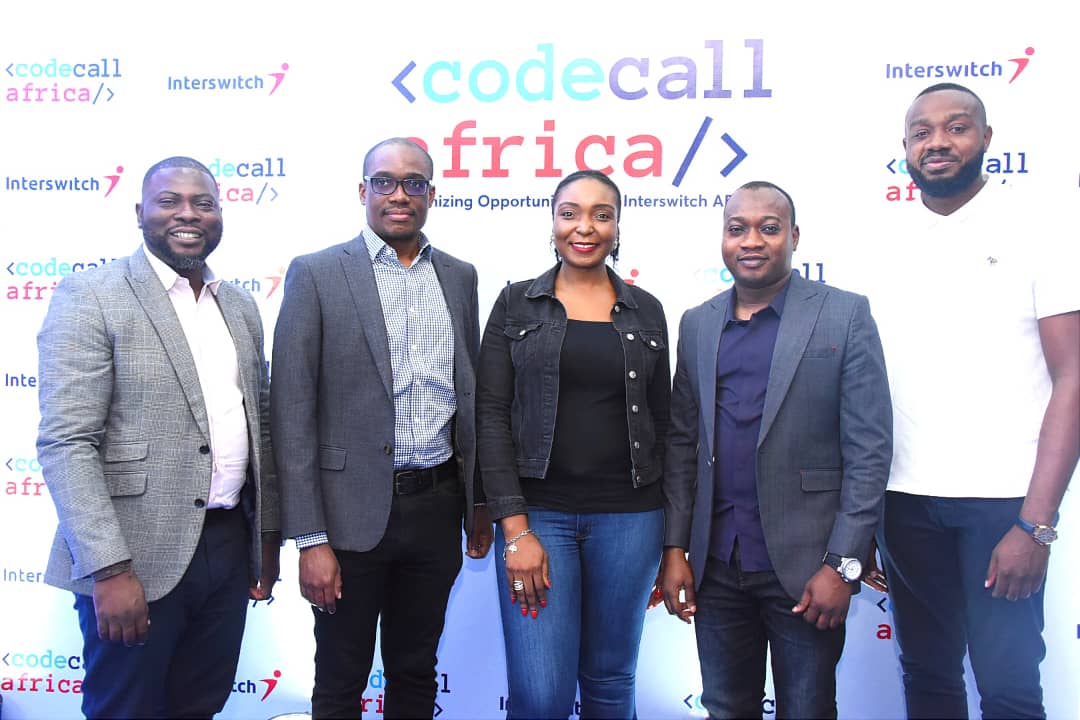 By Modupe Gbadeyanka
An easy-to-integrate Application Programmable Interfaces (API) platform designed for developers for creating digital products and solutions for Africans has been introduced by Interswitch.
The interface has internal APIs, partner APIs, and infrastructure APIs designed to empower Africa's digital ecosystem. It also serves as a one-stop shop for innovators in the tech ecosystem who seek to build viable, market-fit products that address local needs.
To attract innovators, the firm, which prides itself as Africa's leading integrated payments and digital commerce company, has introduced a referral system to reward developers who refer merchants to use its APIs.
At the unveiling of the API platform on Thursday, August 11, 2022, at the Zone Tech Park, Gbagada, Lagos, the Managing Director of Paymate, Interswitch Group, Mr Muyiwa Asagba, stated that the tech giant remains focused on providing digitally empowering products for developers and business owners who are crafting solutions for the everyday African.
Over time, Interswitch has continued to champion the development of the continent's technology ecosystem through strategic partnerships and the democratization of developer and business integration tools that help tech creators and small business owners produce market-ready products within a short period.
"For two decades, Interswitch has consolidated its efforts in its support for the growth of the African tech ecosystem by availing developers with valuable resources that enable them to build commercially viable products with ease.
"Away from that, we also take seriously the need to innovate so as to stay ahead of the pack, which is a core part of who we are as an evolving technology brand," Mr Asagba said.
On his part, the Business Development Manager for Merchant Acquisition at Interswitch, Mr Sunday Olaniyan stated that, "Developers will earn 5% of every transaction fee that Interswitch charges on their referred merchants for 5 years."
Also speaking at the unveiling event, Abdul-Hafiz Ibrahim, Group Head, Engineering, Paymate, Interswitch, noted, "Launching our API Platform was driven by the need to make API integration seamless for developers without the bureaucratic hurdles that have characterized the API-integrating system over the past few years.
"Not only are we making products and solutions development faster, but we are also creating an interface where developers can communicate, share ideas and offer solutions at an accelerated pace."
To expand its goal of creating a sustainable African tech hub, Interswitch remains a firm supporter of initiatives that spur conversations around the evolution of the Nigerian, and in general, African tech ecosystem. This was expressed in its recent support of the Nigerian Fintech Forum where seasoned experts across sectors including Fintechs, telcos, and banks were in the audience.
Meta Warns Users About Malware in Fake YouTube, WhatsApp Apps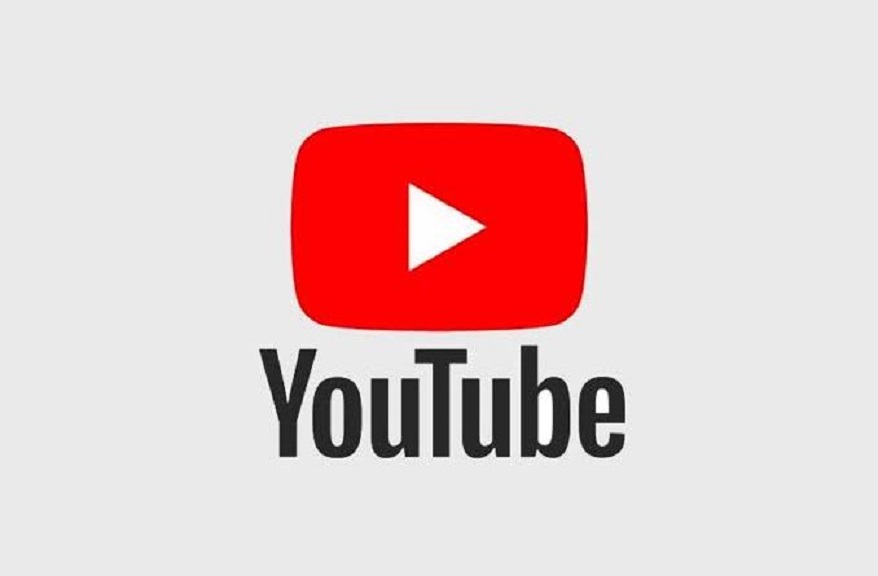 By Adedapo Adesanya
Meta, the parent company of Facebook, Messenger, Instagram, and WhatsApp has raised an alarm over a dangerous new malware in fake YouTube and WhatsApp apps.
The company in its latest Quarterly Adversarial Threat Report 2022 said the new threat named Dracarys is being injected into fake versions of popular apps such as WhatsApp and YouTube.
According to the report, this malware strain is capable of stealing call logs, contact information, files, SMS texts, geolocation, and device details from an Android device as well as taking photos secretly, enabling the phone or tablet's microphone.
The latest report revealed that the Dracarys malware is named after the famous Game of Thrones dragon attack order, which is run by the hacking group Bitter APT, which operates out of South Asia. This hacking group has been said to attack users from the United Kingdom, New Zealand, India, and Pakistan.
"We found Bitter using a new custom Android malware family we named Dracarys. Notably, it used accessibility services, a feature in the Android operating system to assist users with disabilities, to automatically click through and grant the app certain permissions without the user having to do it."
"Bitter injected Dracarys into trojanized (non-official) versions of YouTube, Signal, Telegram, WhatsApp, and custom chat applications capable of accessing call logs, contacts, files, text messages, geolocation, device information, taking photos, enabling microphone, and installing apps.
"While the malware functionality is fairly standard, as of this writing, malware and its supporting infrastructure has not been detected by existing public anti-virus systems. It shows that Bitter has managed to reimplement common malicious functionality in a way that went undetected by the security community for some time," it added.
The Bitter APT group, which has been active since 2013, has previously targeted the energy, engineering, and government sectors with Remote Access Trojans (RATs) that were spread via spear-phishing emails or by the exploitation of known flaws. In 2021, for instance, researchers found the group exploiting a zero-day privilege escalation flaw (CVE-2021-1732) in the Windows 10 operating system.
Four Ways Young Nigerians Can Enhance Their Digital Skills for Free
By Sean Riley
The start-up economy in Africa is booming, but all that noise makes it hard to get the correct message across to the right customers. In order to thrive, new businesses require the marketing skills relevant in our current digital age, and there has never been a better time to be a digital marketeer, capturing audiences and achieving business targets by curating campaigns and crafting narratives.
Lagos has been ranked the best city for start-ups by StartupBlink, maintaining its standing as the continent's sole entry, within the top 100 global destinations, to stake a digital business. Moreover, in Nigeria the digital sector is contributing about 10% to the GDP, making Nigeria the best home for digital skills in the continent.
That said, the youth unemployment rate in Nigeria has accelerated to over 53% during the pandemic. Many of these so-called digital natives, born during the digital age, despite their confidence in engaging in the digital world, lack the skills or the funds to unlock the potential of this emerging tech market through traditional academic streams. There are, however, still other paths that can be explored.
Get a Digital Ad Degree
Aleph, a global leader in digital advertising, is the driving force behind the geographic expansion of the world's biggest tech companies, across emerging markets. Aleph is committed to educating more than 50,000 people across over 90 countries, thus forming the core of the next generation of digital professionals.
The training is provided through Digital Ad Expert, featuring the flagship programme of Digital Ad Degree, all you need is access to the internet and to Zoom. The course runs over 12 weeks with a mix of live and on-demand sessions, covering the basics of strategy and analytics, as well as platform-specific advertising methodologies for all the major social media platforms.
The Aleph degree awards badges upon completion allowing you to showcase acquired skills across all social profiles. The programme also provides overviews of the current Nigerian and Ghanaian job markets so that you can put your skills immediately into practice.
The Latest Research

Digital Ad Expert also benefits from Aleph's industry leadership through regular uploads, featuring the latest marketing trends and insights from the company. Tap into a unique well of knowledge and content to enhance your digital skills, enabling you to stay ahead of the competition, and discover real-world examples from the experts.
Listen Carefully
While social media can seem overwhelming, it can also be a valuable learning tool, allowing you to interact directly with your role models, and locate mentors. The Twitter Spaces tab is your door to topical discussions that are relevant to your interests and is the perfect way to further expand your digital understanding, wherever you are, at your convenience.
Similarly, by applying the same strategy to podcasts and you'll quickly build an audio library that will enrich your personal skills and feed your future career ambitions.
Watch and Learn
True digital natives already know that almost anything can be learnt from watching a few YouTube videos, but what you might not know is that the development of digital skills is no exception. The real magic of the internet is in the flood of webinars you can attend for free.
Yes, the pandemic taught workplaces that workers can be productive outside of the office and that anyone can host a webinar. Therefore, keep a close eye open for event listings on relevant industry association websites (such as IAB for digital marketers), and discover an endless list of informative sessions to attend.
Sign up to Ad Experts for Free
Applications for the next group of Digital Ad Expert are now open. The first session is scheduled to kick off on August 17th, 2022. Candidates can apply to complete a free three-month comprehensive digital ad degree here. The program will be conducted in English, twice weekly, over Zoom.
Sean Riley is the CEO of Ad Dynamo by Aleph
Latest News on Business Post