NCC Increases International Termination Rate
By Adedapo Adesanya
The Nigerian Communications Commission (NCC) has issued an amended Determination of Mobile (Voice) International Termination Rate (ITR) for implementation in the Nigerian Telecommunications Industry effective from September 1, 2022.
The ITR for voice services paid for terminating international calls on local networks in Nigeria is now set at $0.10, from the old rate of $0.045.
In a statement, NCC's Director of Public Affairs, Mr Reuben Muoka, noted that under the amended determination, the international carrier market has been classified into Mobile Network Operators (MNOs)/International Carriers and Small/Nigerian Transit Carriers/International Data Access (IDA) Operators to ensure a level playing field that recognizes the unique disposition and characteristics of genuine market participants.
According to him, the Nigerian Transit Carriers/IDA Operators shall terminate inbound international calls in the network of domestic operators at a discount of 21 per cent on the $0.10 (10 cents).
He explained that in determining the ITR, the commission carefully considered information and insights from stakeholders at different meetings and fora, which reviewed the previous rate and the industry's operating environment.
This is in addition to the cost model results, the state of competition in the sector, and the Nigerian macroeconomic environment.
Mr Moka noted that arriving at the ITR was conducted transparently to provide maximum clarity to all parties without compromising the confidentiality of commercially sensitive information.
He expressed confidence that the new ITR, the outcome of the various engagements, will significantly contribute to the development of the telecoms sector in Nigeria and benefit subscribers, operators, and the country at large.
Meanwhile, the Mobile Termination Rates of N3.90 (for Generic 2G/3G/4G Operators) and N4.70 (for new entrants – Long Term Evolution (LTE)/Small Operators determined in 2018) will continue to apply for local call terminations until the commission makes a new determination.
Airtel Touching Lives Season 7 Positioned to Achieve Sustainability Agenda
By Modupe Gbadeyanka
The Airtel Touching Lives Season 7 would be used to achieve the ambitious sustainability agenda announced in 2021 by Airtel Africa, the parent company of Airtel Nigeria, the chief executive of the subsidiary firm, Mr Surendran Chemmenkotil, has said.
Airtel Touching Lives is the flagship corporate social responsibility (CSR) and sustainability initiative of Airtel Nigeria. It is a platform the organisation uses to empower and uplift underprivileged people across the communities where it operates.
Airtel Touching Lives takes a reality television show format, allowing the public to nominate causes, communities, and underprivileged persons/people with special needs.
The leading GSM network provider then evaluates and selects the causes to support. The activities are filmed and broadcasted on terrestrial and satellite television stations to inspire other corporate organizations and well-meaning individuals to support the weak across society.
On Tuesday, October 4, 2022, Mr Chemmenkotil had a chat with newsmen in Lagos to announce the commencement of the programme, currently in its seventh edition.
"Last year, Airtel Africa announced an ambitious sustainability agenda with a strong focus on providing access to digital learning for underprivileged children, working closely with the government to uplift the standard of primary education through the adoption of schools and providing access via financial inclusion to the underbanked and unbanked," he said.
According to him, to implement this agenda, Airtel Nigeria, through Season 7 of the Airtel Touching Lives programme, will mostly seek causes and opportunities that speak broadly and primarily to digital and financial inclusion as well as the adoption of schools.
Recounting the previous season, the CEO noted, "In the last season of the programme, one of the biggest projects we embarked on was the adoption of Government Day Nursery and Primary school in Gombe State under our Adopt-a-School programme, bringing our adopted schools in Nigeria to a total of 7.
"With the adoption of the school in Gombe, we renovated 37 classrooms, renovated two teachers' offices, renovated, and modernized the toilet facilities in the school, reactivated the borehole facilities with clean pipe borne water and provided furniture for the teachers' offices as well as educational supplies for the students."
Other past projects highlighted by the CEO include the renovation of the Ward A block in Lagos State Teaching Hospital (LUTH); The refurbishment of the Library for Blind people and rehabilitation of an IDP Camp clinic facility in season 5, and the provision of an ultra-modern public water system for a large community in Ajah in season 4, among others.
"I am excited, and I look forward to the nominations and the projects that will be implemented, and I also wish to assure you all that, as always, Season 7 will not be different from past editions as we will continue to focus on the vision and philosophy of Airtel Touching Lives," he said.
Airtel officially invites the public to nominate individuals or communities by dialling 367 or sending an SMS to the shortcode 367. Entries can also be sent via email to touchinglives@ng.airtel.com.
Nigerian Advertising Regulator Slams N30bn Suit on Meta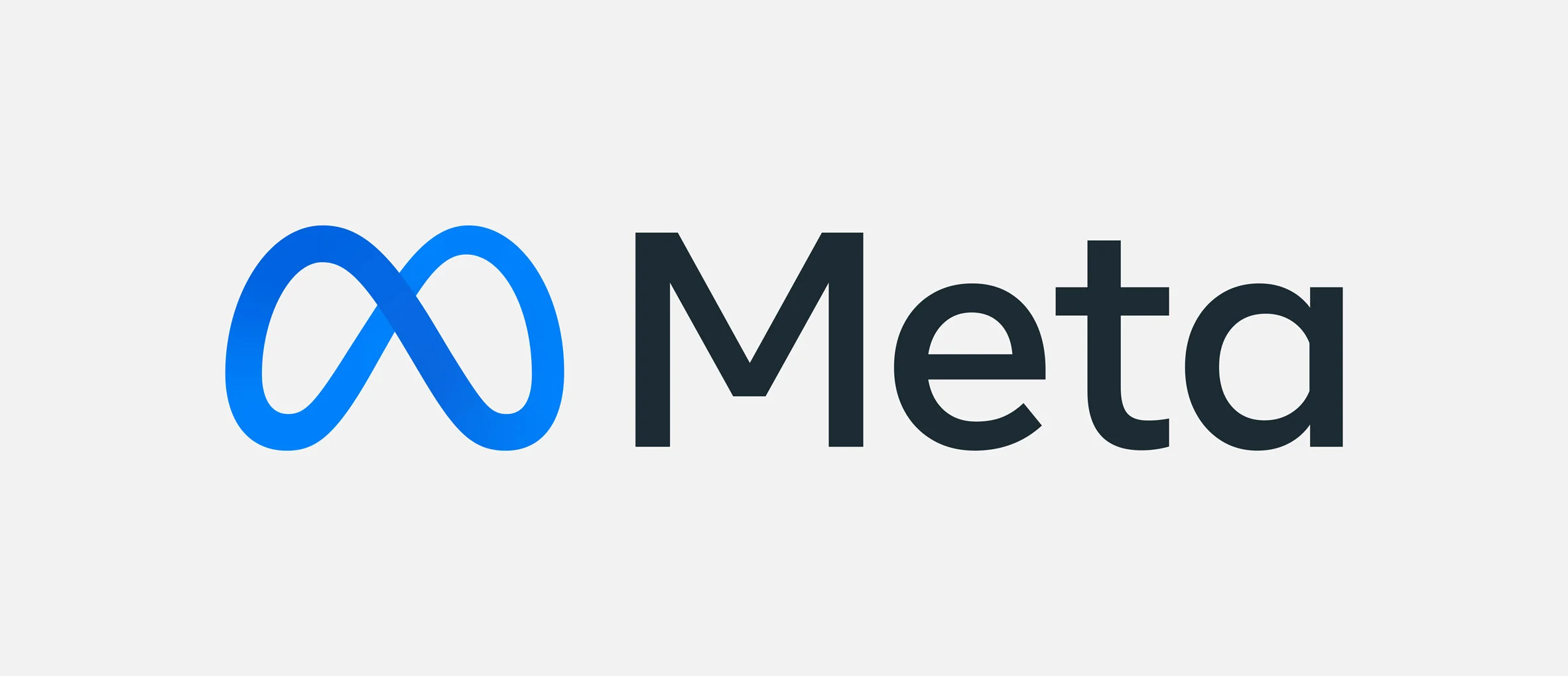 By Adedapo Adesanya
The Advertising Regulatory Council of Nigeria (ARCON) says it has lodged a lawsuit against Meta Platforms Incorporated (owners of Facebook, Instagram and WhatsApp platforms) and its agent, AT3 Resources Limited, at the Federal High Court, Abuja Judicial Division.
According to a statement on Tuesday by the apex regulatory body for Nigeria's advertising ecosystem, ARCON is seeking a declaration, among others, that the continued publication and exposure of various advertisements directed at the Nigerian market through Facebook and Instagram platforms by Meta Platforms Incorporated without ensuring the same is vetted and approved before exposure is illegal, unlawful and a violation of the extant advertising law in Nigeria.
ARCON stated that Meta Platforms Incorporated's continued exposure of unvetted adverts had also led to the loss of revenue to the federal government.
ARCON is seeking N30 billion in sanctions for violating the advertising laws and loss of revenue due to Meta Incorporated's continued exposure of unapproved adverts on its platforms.
"ARCON reiterates that it would not permit unethical and irresponsible advertising on Nigeria's advertising space," the statement read in part.
According to ARCON, it is not regulating the online media space. Rather, its focus is on advertising and marketing communications on the online platforms in line with its establishment Act.
Social media giants are coming after increased pressure from governments and regulators, which are identifying loopholes and issues.
Meta reached a $37.5 million settlement of a lawsuit in the US in August after accusations that the parent of Facebook violates users' privacy by tracking their movements through their smartphones without permission.
Meta is also seeking the dismissal of a lawsuit filed by Sweden-headquartered royalty-free soundtrack provider Epidemic Sound about three months ago over the alleged copyright infringement.
Epidemic Sound, which owns a catalogue of about 35,000 royalty-free tracks and 90,000 sound effects, sued Meta in July, alleging that the social media giant "knowingly, intentionally and brazenly" stole music created by hundreds of musicians, songwriters, producers and vocalists.
Biometrics Player iiDENTIFii Secures $15m to Fund Expansion
By Modupe Gbadeyanka
The goal of an innovative biometrics tech firm, iiDENTIFii, to expand its operations across Africa is coming to fruition as it has obtained a funding package worth $15 million for this purpose.
iiDENTIFii is a world leader in biometric authentication. Its advanced face authentication technology securely authenticates users within seconds via their cellphones or PCs.
The company operates across several industry verticals and its services are used by the largest pan-African banks, insurers and mining houses for customer and employee authentication.
Its customers include Standard Bank, ABSA Bank, and Investec Bank. Investors in the round alongside Arise are growth-stage private equity firm Sanari Capital and veteran US tech entrepreneur Bill Spruill.
The major contributor of the new $15 million injection was an African investment company, Arise, whose cornerstone investors include Rabobank Partnerships, Norfund, NorFinance and FMO.
In a statement, iiDENTIFii said it would use this investment to fund its expansion across Africa, especially at a time cybercrime within the financial sector is a growing threat to the continent.
The consequences of attackers exploiting security vulnerabilities are particularly severe for financial services and banking apps that process sensitive financial information.
The use of iiDENTIFii's biometric authentication to protect access to this sensitive financial information makes iiDENTIFii's solution an integral part of financial inclusion, digital inclusion, and identity inclusion on the continent.
"I'm incredibly proud of our engineering team and our growth as a company over the past three years," says iiDENTIFii Founder and CEO, Gur Geva. "This investment validates our central business thesis that we are the preferred partner for enterprise-grade identity in Africa. We're excited to put the investment to work as we close in on our goal of authenticating every face in Africa. With this new funding and the networks of Arise, Sanari, and Bill – we confidently continue our mission of stopping identity theft in Africa."
"In addition to complementing Arise's portfolio of bank investments across Sub-Saharan Africa, this investment heralds our foray into the African fintech market," says Arise CEO Gavin Tipper. "We are excited about our partnership with iiDENTIFii, which will allow us to offer their unique technology to banks in Sub-Saharan Africa, strengthening digital anti-money laundering practices and advancing financial inclusion."
"At Sanari, we place a strong emphasis on digital and human enablement to unlock business potential," says Sihle Gumede of Sanari Capital. "iiDENTIFii is, therefore, a great addition to our investment portfolio and we look forward to being part of its ongoing growth journey. We are excited about co-creating a scalable and sustainable pan-African biometrics business."
"As an entrepreneur and investor, I've had a significant amount of experience with transformative technology," says Bill Spruill "The work being done by iiDENTIFii is particularly exciting and I am excited to see the impact it has on the African continent."
iiDENTIFii recently won KPMG's Tech Innovator in Africa award and will compete for the global title in Lisbon, Portugal in November 2022.  It has previously, amongst other awards, won MTN App of the Year and Microsoft Independent Software Vendor (ISV) Partner of the Year.
Latest News on Business Post