NCC Warns Telco Users of Rising Vishing, Smishing Scams
By Adedapo Adesanya
The Nigerian Communications Commission (NCC) has urged all telecom consumers using any social media platform to be careful of the new tricks being employed by fraudsters and other unscrupulous persons.
This was contained in a press statement by the Director of Public Affairs, NCC, Mr Ikechukwu Adinde, who explained that the commission has discovered these latest scams come in the form of vishing and smishing.
Vishing is the fraudulent practice of making phone calls or leaving voice messages purporting to be from reputable companies in order to induce individuals to reveal personal information, such as bank details and credit card numbers.
Smishing, on the other hand, is a cyberattack that uses misleading text messages to trick victims into sharing valuable information, installing malware, or giving away money.
Due to increased internet usage and other electronic communications, the commission is warning telecom consumers and the general public of the possibility of an upsurge in cybercrimes, including but not limited to vishing (voice phishing) and smishing (SMS phishing).
The commission further disclosed that "vishing is a form of phishing which is punishable under Section 32 of the Cybercrimes (Prohibition, Prevention etc.) Act of 2015."
"The commission has observed that most times, when a receiver of such calls acts as the caller directs, the Facebook or other social media accounts targeted by the caller would be taken over by such persons, who may then proceed as impostors, soliciting funds from and/or enticing friends of their victims into fraudulent business transactions in order to swindle them."
"These increasingly popular incidents typically start with a phone call from fraudsters requesting the call receiver to perform a certain task for the caller, which will enable the caller (usually part of a wider network of syndicates) to swiftly take over the social media account of an individual or group."
"To illustrate the insidious dimension of this development, a recording of an attempt by a person to extract information was made available to the commission by a telecom consumer.
The commission said it considered it necessary to post the recording online to educate the general public about how fraudsters play tricks on people to defraud them.
It urged Nigerians to visit its Twitter handles (@ngcomcommission or @consumersncc) to listen to the tape and other updates in this regard.
In line with its functions and objectives under the Nigerian Communications Act (NCA) 2003, to promote and protect the interests of telecom consumers, the commission assured telecom consumers that all the numbers reportedly used to perpetrate these crimes are being investigated and thereafter, appropriate actions will be taken in that regard as prescribed by relevant laws.
"It is important that telecom consumers do not give out any information about their accounts or other online transaction details to unknown persons who pose as representatives of known organisations (such as Pension Administrators, Bankers, Insurers, Mobile Money Service Providers, Telecom Services Providers, Social Media Accounts, Group Administrators, etc.).
"Telecoms consumers should also be less revealing about their personal lives and details on online platforms in order not to give fraudulent persons the opportunity to target them for scams," the commission added.
In order to ensure that telecom networks are not used to perpetrate crimes, the agency appealed to all telecom consumers to forward complaints on suspected fraudulent calls to the commission via email at consumer portal@ncc.gov.ng.
Accordingly, the NCC urged telecom consumers to ensure that they put in place the necessary security measures to protect their online activities, as well as remain alert to the prowling fraudsters on various platforms on the Internet.
NCDMB Names 15 Semi-Finalists for Science Tech Competition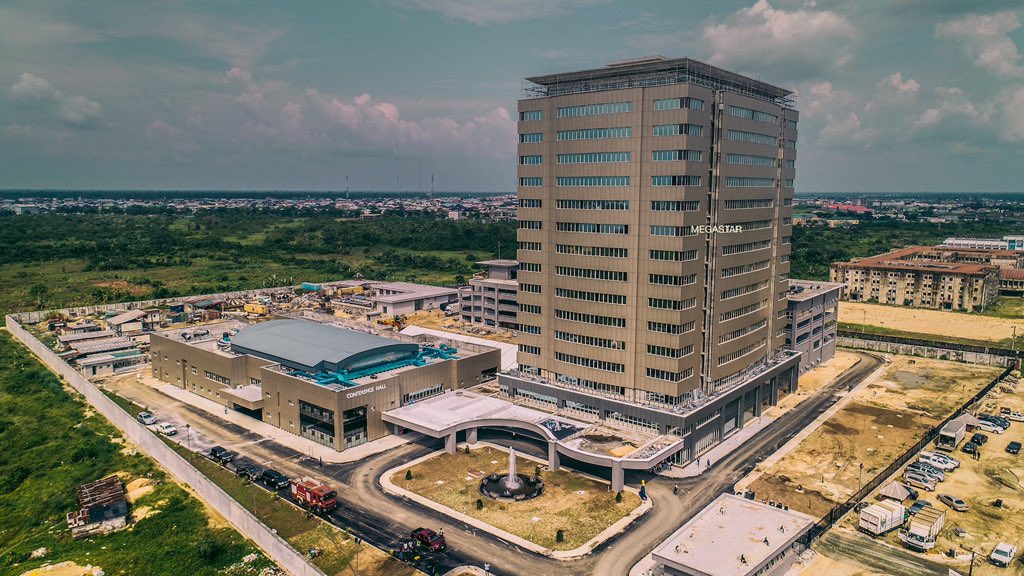 By Adedapo Adesanya
A total of 15 teams have emerged as regional semi-finalists in the first Nigerian Content Science and Technology Innovation Challenge (STIC) for higher institutions in Nigeria.
The competition, which was opened in November 2020, is sponsored by the Nigerian Content Development and Monitoring Board (NCDMB) and implemented by Enactus Nigeria.
The semi-finalists were picked from higher institutions across the country, five respectively from the North, West and South/Eastern regions.
Each team in the competition is made up of two undergraduates and their schools include University of Ilorin, University of Jos, Federal University of Agriculture, Makurdi, Federal University, Dutse, Usman Danfodio University, Tai Solarin University of Education, University of Ibadan, Yaba College of Technology.
Other successful institutions are Anchor University, Lagos, Babcock University, Cross River University of Technology, Niger Delta University, Federal Polytechnic, Nekede, Alex Ekwueme Federal University and Federal University of Technology, Owerri.
According to the Country Director of Enactus Nigeria, Mr Michael Ajayi, the semi-finalist teams will now advance to the 'proof of concept' stage of the competition, where each team will be given N500,000 to develop a functional prototype of their innovative ideas.
According to him, "these will then be presented to a panel of judges at the in-person regional final competitions which will be held in the Northern, Western region and the South/East region respectively.
"During this event, the representatives of the participating institutions will be expected to demonstrate, using their functional prototypes, how their proposed innovation works to solve identified problems and also demonstrate to the panel of judges how the innovation will continually create opportunities for job and wealth creation if accelerated and transformed into business ventures."
A total of six regional finalists – two from each region will emerge from the 15 teams after the regional competition and will proceed to a one-week bootcamp where seasoned business development professionals from reputable organisations will work with NCDMB and Enactus Nigeria to mentor the six finalists to test their assumptions and perfect the business cases for their innovations.
"This strategy is a necessary step towards ensuring that the students' innovations transition into full-fledged profitable enterprises that will create jobs for Nigerians, while creating sustainable wealth," Mr Ajayi said.
The Nigerian Content STIC is an enterprise-development program designed to challenge undergraduates of all accredited Nigerian tertiary institutions to stretch their ingenuity and apply science & technology, to create home-grown, innovative, and technologically driven business solutions that address some of the Country's most pressing everyday problems, accelerate reverse-innovation and create wealth, while also providing job opportunities for the growing numbers of the unemployed people in Nigeria.
The Country Director confirmed that the process of arriving at the 15 teams for the regional semi-final was very rigorous. He stated that a panel of 63 individuals from diverse fields, ranging from business development to information technology, business strategy and social enterprise development committed over 156 man-hours to complete a three-stage screening process over a period of three weeks.
Apart from the handsome money for the winning team, the NCDMB will also award N20 million investment towards the development of a research and development centre in the institution that the winning undergraduates represent.
The online portal for the competition was open from November 19, 2020, until January 31, 2021, during which time a total of 511 entries were received from undergraduates in 129 tertiary institutions across all 36 states and the Federal Capital Territory (FCT).