Nigerian Kids Win Conrad Foundation Spirit of Innovation Challenge
By Dipo Olowookere
The four Nigerian kid sponsored by Guaranty Trust Bank (GTBank) Plc to the 2018 Power Pitch Winner of the Smoke-Free World category of the Conrad Foundation Spirit of Innovation challenge summit in the United States have emerged winner of the competition.
The event took place at the Kennedy Space Centre, Visitor Complex, Florida, USA and the young Nigerians; Afolabi Williams, Olubusiyi Famobiwo, Menashi Mordi and Osagumwenro Naaman Ugbo, who are members of Team Neon from Whitesands School, Lagos, have made the country proud.
The four junior school students made it to the fourth round and final stage of the competition, the only representatives from Nigeria and Africa that participated in the finals. They pitched their idea on a Virtual Farm project, which falls under the category for Smoke-Free World.
The Conrad Challenge is an international and multi-phase innovation competition focusing on five areas: Aerospace Aviation, Cyber Technology and Security, Energy and Environment, Health and Nutrition, and recently, Smoke-Free World.
The Conrad Foundation's Spirit of Innovation Challenge (SOIC) presents high school students with a very broad challenge: create an innovative product that provides solution to a real-world problem such that someone can pay for it, by applying principles in science, technology, engineering and mathematics (STEM).
Students were not just asked to complete a science project: they were required to conduct a research to determine their creation's potential market impact and develop a full business plan.
This annual competition challenges teams to use science, technology, engineering and math innovation, as well as entrepreneurship, to create a more sustainable world for today and the future generations.
The global decline of smoking have many positive health impacts, but also brought negative economic consequences to tobacco farmers, many of whom are in developing nations. Students were invited to design 21st Century solutions to farmland that is currently used for tobacco production, especially in African countries.
Established in 2008, the Conrad Foundation honours the legacy of Apollo 12 astronaut, Charles "Pete" Conrad, and his four decade passion for innovation and entrepreneurship.
The students received the Good Citizen Award in the same summit and were accompanied to the summit by their coach, Matthew Omotoso, the junior school ICT teacher at Whitesands.
Inspired by the team's outstanding young talents and driven by its passion for innovation, leading African bank, GTBank, sponsored the young innovators to the finale of the Conrad Challenge. The Bank's sponsorship included, among other benefits, the total coverage of the team's travel and stay in America.
GTBank has consistently played a leading role in Africa's banking industry and is regarded by industry watchers as one of Africa's most innovative financial institutions. The Bank also maintains an active and clearly defined Corporate Social Responsibility policy, which is focused on promoting education for all, fostering community development, promoting arts and protecting the environment.
NCDMB Names 15 Semi-Finalists for Science Tech Competition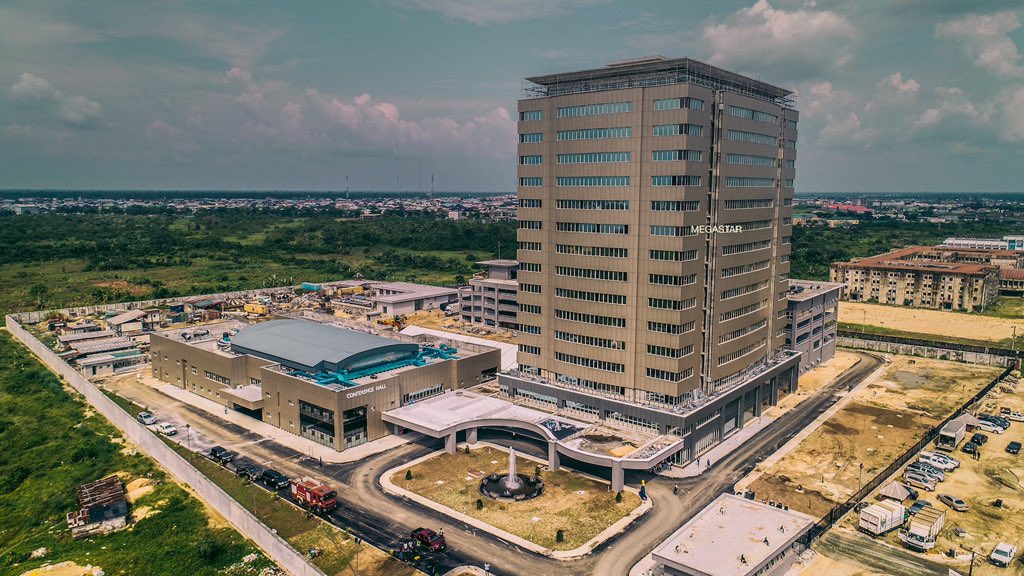 By Adedapo Adesanya
A total of 15 teams have emerged as regional semi-finalists in the first Nigerian Content Science and Technology Innovation Challenge (STIC) for higher institutions in Nigeria.
The competition, which was opened in November 2020, is sponsored by the Nigerian Content Development and Monitoring Board (NCDMB) and implemented by Enactus Nigeria.
The semi-finalists were picked from higher institutions across the country, five respectively from the North, West and South/Eastern regions.
Each team in the competition is made up of two undergraduates and their schools include University of Ilorin, University of Jos, Federal University of Agriculture, Makurdi, Federal University, Dutse, Usman Danfodio University, Tai Solarin University of Education, University of Ibadan, Yaba College of Technology.
Other successful institutions are Anchor University, Lagos, Babcock University, Cross River University of Technology, Niger Delta University, Federal Polytechnic, Nekede, Alex Ekwueme Federal University and Federal University of Technology, Owerri.
According to the Country Director of Enactus Nigeria, Mr Michael Ajayi, the semi-finalist teams will now advance to the 'proof of concept' stage of the competition, where each team will be given N500,000 to develop a functional prototype of their innovative ideas.
According to him, "these will then be presented to a panel of judges at the in-person regional final competitions which will be held in the Northern, Western region and the South/East region respectively.
"During this event, the representatives of the participating institutions will be expected to demonstrate, using their functional prototypes, how their proposed innovation works to solve identified problems and also demonstrate to the panel of judges how the innovation will continually create opportunities for job and wealth creation if accelerated and transformed into business ventures."
A total of six regional finalists – two from each region will emerge from the 15 teams after the regional competition and will proceed to a one-week bootcamp where seasoned business development professionals from reputable organisations will work with NCDMB and Enactus Nigeria to mentor the six finalists to test their assumptions and perfect the business cases for their innovations.
"This strategy is a necessary step towards ensuring that the students' innovations transition into full-fledged profitable enterprises that will create jobs for Nigerians, while creating sustainable wealth," Mr Ajayi said.
The Nigerian Content STIC is an enterprise-development program designed to challenge undergraduates of all accredited Nigerian tertiary institutions to stretch their ingenuity and apply science & technology, to create home-grown, innovative, and technologically driven business solutions that address some of the Country's most pressing everyday problems, accelerate reverse-innovation and create wealth, while also providing job opportunities for the growing numbers of the unemployed people in Nigeria.
The Country Director confirmed that the process of arriving at the 15 teams for the regional semi-final was very rigorous. He stated that a panel of 63 individuals from diverse fields, ranging from business development to information technology, business strategy and social enterprise development committed over 156 man-hours to complete a three-stage screening process over a period of three weeks.
Apart from the handsome money for the winning team, the NCDMB will also award N20 million investment towards the development of a research and development centre in the institution that the winning undergraduates represent.
The online portal for the competition was open from November 19, 2020, until January 31, 2021, during which time a total of 511 entries were received from undergraduates in 129 tertiary institutions across all 36 states and the Federal Capital Territory (FCT).