NITDA to Hold Stakeholders Engagement on Data Strategy November 11
By Adedapo Adesanya
The National Information Technology Development Agency (NITDA) will hold a virtual stakeholders engagement on national data strategy on Friday, November 11.
This is happening as the rapid increase in the digital transformation of economic and social activities has resulted in an unprecedented expansion of data collection and usage.
In line with its mandate provided in section 6 of the NITDA Act 2007 to standardize, coordinate and develop regulatory frameworks for all Information Technology (IT) practices in Nigeria, the regulator has developed a draft National Data Strategy (NDS), in line with the National Digital Economy Policy and Strategy (NDEPS) for a digital Nigeria.
In accordance with the NDEPS, which provides a solid foundation for the Nigerian economy to be data-driven, the NDS aims to harness the potential of data for social and economic value creation towards achieving a robust digital economy and ensuring Nigeria becomes a top leader in the global data economy.
The NDS is developed to accelerate the adoption and use of digital technologies, especially emerging technologies, for data collection, validation, storage, analysis, transmission, and reporting.
NITDA noted that once put in place, this will enhance research and innovations, digital services, digital economy, job creation, improved quality of life, social and economic growth and prosperity, global competitiveness and sustainable development.
Additionally, in line with global best practices, the NDS was developed on principles that will ensure fairness in the digital space, stimulate a competitive data market, open opportunities for data-driven innovation and make data more accessible for all.
In view of the foregoing and as part of NITDA's stakeholder approach to the development of policy documents, the Agency wishes to invite all critical stakeholders and interested parties to a stakeholder engagement for the review of the draft NDS.
The programme will commence by 10 am WAT, and interested parties can join via http://bit.ly/3EfoMqn.
The Draft National Data Strategy is available on the NITDA's website https://nitda.gov.ng/wp-content/uploads/2022/11/Final-Draft-National-Data-Strategy.pdf
Airtel Wins 5G Licence Auction in Nigeria
By Aduragbemi Omiyale
Airtel Nigeria, trading as Airtel Networks Limited, has made payment for the Intention to Bid Deposit (IBD) for the second 5G licence auction of the Nigerian Communications Commission (NCC).
The company, alongside Standard Network, expressed interest in the exercise, but the other bidder did not pay the required fee of $273.6 million on or before the December 5 deadline, as stipulated in the Information Memorandum (IM) guiding the auction process.
As a result, Airtel was announced as the winner of the offer and will join its rival, MTN Nigeria, to roll out 5G services to its subscribers in Nigeria.
MTN Nigeria and Mafab Communication had won the first 5G licence auction, with Airtel losing out because of the fee. However, only MTN has commenced operations, with the other yet to announce when it would roll out its services.
In October, Airtel Africa confirmed that it would partake in the plans of the NCC to auction additional two slots in the 3.5GHz spectrum auction to deepen the 5G network in Nigeria.
At the exercise, according to a statement issued by the Director of Public Affairs at NCC, Mr Reuben Muoka, Standard Network could not meet up with the IBD payment, a development that compelled the agency to announce Airtel as the sole bidder of the spectrum auction.
"The NCC hereby announces that by the close of business on Monday, December 5, 2022, only two companies expressed interest in the auction of the 3.5GHz Spectrum band, namely Airtel Networks Limited (Airtel) and Standard Network & Connections Limited (Standard Network).
"However, only Airtel paid the Intention to Bid Deposit (IBD) as stipulated in the Information Memorandum (IM) whereas Standard Network sent an email appeal for the deadline to be extended by 12 working days which was not acceptable in view of the auction timetable.
"Having met all the provisions in the IM, Airtel has, therefore, emerged as the sole Bidder.
"Consequently, there shall be no further bidding, and the commission will proceed to the Assignment Stage in line with the published Information Memorandum guiding the licensing process," the NCC said in the statement.
FBNQuest Advises Firms What to do to Manage Rising Cyber-Attacks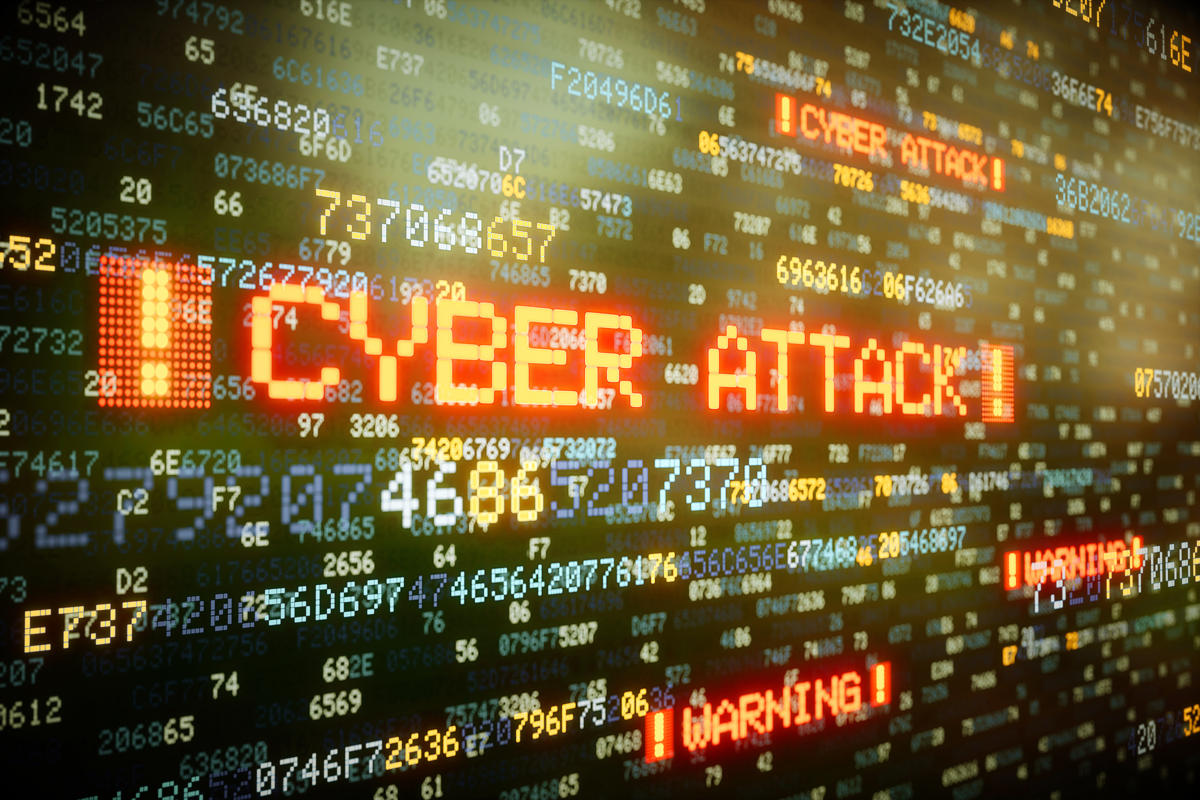 By Adedapo Adesanya
As Africa faces the threat of rising cybercrimes, FBNQuest, through its Thought Leadership medium, has called on the need to recognise the strategic importance of managing companies' security infrastructure.
In a note made available to Business Post, it stated that organisations of all sizes should be looking at what to do when (not if) they are hit by cyber-attacks.
Cybercrime is estimated to cost Africa $4 billion a year (a figure that hits $450 billion worldwide), broken down into yearly losses of $570 million, $500 million, and $36 million for the economies of South Africa, Nigeria, and Kenya, respectively.
Drawing real-life parallels, in early October 2020, Uganda's telecoms and banking sectors were plunged into a crisis in the wake of a major hack on Pegasus Technologies that compromised the country's mobile money network.
Hackers used approximately 2,000 mobile SIM cards to gain access to the system, and an estimated $3.2 million was stolen.
In June 2020, the second-largest hospital operator in South  Africa, Life Healthcare, was hit by a cyberattack in the middle of the COVID-19 pandemic, paralysing the 6,500-bed provider and forcing it to switch to manual backup systems.
As per the International Criminal Police Organisation (Interpol), the most prominent threats in Africa, based on input from Interpol member countries and data drawn from private sector partners, identified that the top five threats listed in the report include online scams, digital extortion,  email account compromise, ransomware, and botnets.
FBNQuest noted that "the current international threat landscape is incredibly diverse and includes a resurgence of bored teenagers who hack just for the fun of it, nation-state groups, and cybercriminal syndicates and gangs. For the latter groups, the operational objective is to leverage a new exploit to extort  millions and achieve an extraordinary return on investment."
It then tasked organisations to apply the fundamentals of cybersecurity that will offer protection. This includes tightening the email loop, which makes it difficult to fall for phishing attacks.
Others include fending off malicious ransomware, securing network access, shutting down internal threats, solidifying storage and backups, as well as managing vulnerabilities, noting that, "The key to successful vulnerability management is to identify all the ways an attacker can move throughout your network and reach your business-critical assets. Once you have identified these attack paths, you can focus  on locking down chokepoints and stopping hackers before they even get started."
It also tasked parties to ensure that a detailed Incident Response Plan (IRP) is put in place.
"Cyberattacks may be inevitable, but a detailed Incident Response Plan (IRP) provides both a  buffer and an antidote if the plan is tested. This means that the first time to verify an IRP is not in the middle of a crisis.
"The best way to determine whether the company's IRP is effective is through tests that assess the readiness of their incident response teams. These tests, which work for all-size companies,  come in the form of fire drills and tabletop exercises (TTXs). Each test serves a different purpose."
The company noted that while cyber-security has been largely associated with computers and IT infrastructure, greater consumer use of smart devices has raised overall vulnerability. At the enterprise level, shifting to cloud computing may have cut company costs significantly, but it has also increased the risk of digital attacks.
"Despite the broad-based implications of these risks, many businesses are unprepared to deal with them, as the alarming number of threats clearly indicates. These developments imply that security is no longer merely a concern of IT managers, but a key boardroom topic because enterprises need to recognise its strategic importance. Companies need to beef up their security infrastructure to prevent breaches while simultaneously building a sustained organisational culture of safety," it warned.
African Fintech Targets 800% Revenue Growth by 2025—McKinsey
By Adedapo Adesanya
Revenues from financial technology (fintech) companies could grow by 800 per cent to reach $30 billion by 2025, consultancy firm McKinsey & Company has revealed.
As the fastest-growing start-up industry on the continent, African fintech raised over $1,3 billion in 2021 alone; the success of fintech companies is being fuelled by several trends, including increasing smartphone ownership, declining internet costs,  expanded network coverage, and a young, fast-growing, and rapidly urbanizing population.
African fintech has a significant impact on day-to-day life on the continent, and with its current upward trend, it can be perfectly poised to rapidly advance Africa's global competitiveness with an increase in the exporting of fintech services globally.
However, it said these fertile grounds do have challenges. Regulatory uncertainties and differences between countries are a bottleneck, throttling the expansion of financial inclusion in Africa. This has led to the continent's fintech's calling for a Pan-African regulatory body to define comprehensive regulatory policies for regions rather than countries.
Certain governments and the private business sector continuously work on providing regulatory policy frameworks for businesses, customers, and economies with the current focus on regulations, anti-money laundering scrutiny, consumer centrism, and protection of privacy and security of data.
In terms of regulations, digital-only banks and fintech are influenced by but independently regulated from the traditional financial system regulations.
For Anti Money Laundering Scrutiny, more regulatory bodies are insisting on compliance herewith; worldwide, there is a clampdown on non-compliant companies. This requires the verification of information received from the client to avoid fraudulent, terrorist, or other illegal activities being facilitated, supported by other processes such as Know Your Customer.
Also, fintech must be vigilant in consumer education, especially the consequences of services and products that did not exist before, protecting the consumer from being exploited.
For the protection of privacy and security of data, it warned that stored personal consumer information is susceptible to cyberattacks, and as a result, fintech companies must comply and have the necessary security systems and protocols to secure sensitive data.
The Global fintech Index of 2020 lists the top 100 fintech ecosystems, and four sub-Saharan African cities features, that are leading this sector, namely Johannesburg, Nairobi, Lagos, and Cape Town, and account for most of the continent's fintech start-up funding.
"The countries represented by the four cities above have taken significant strides towards regulatory systems designed to protect stakeholders. Each country's approach to regulations shares similarities, while others are unique to the challenges faced in their market.
"Regardless of the size of the fintech, these changes become prohibitive to the success of fintech due to the cost and/or inconvenience caused since they impact all areas of the customer relationship lifecycle," it said.
Latest News on Business Post