OPay Partners DevFest Lagos 2020 for 48-hour Hackathon
By Adedapo Adesanya
OPay is set to make a presentation at this year's DevFest Lagos 2020, one of the largest developer gatherings in Sub-saharan Africa.
The event, which is a 48-hour hackathon from Friday, November 20 to Saturday, November 21, 2020, will be virtual and will feature a breakout session titled Natural Language Processing and will be hosted by OPay's VP of Product and Engineering, Mr Dotun Adekunle.
"It's been an amazing 18 months for OPay. We believe this is a great opportunity to connect with some of the brightest minds in Nigeria's tech ecosystem as we share our experiences on how our engineering team has contributed to OPay's blitzscaling," Mr Adekunle said.
The OPay Hackathon Experience 2020, open to Nigerian developers, will focus on powering SME payments.
"We are introducing OPay's APIs to the Nigerian developers' community to further facilitate small business payments solutions in the market.
"Our aim is to revolutionize the way businesses and consumers connect and transact through industry-leading capabilities in payment processing, digital wallets, card processing and cash solutions," Mr Adekunle added.
Interested developers can register ahead of the hackathon at opayweb.com/hackathon-registration
OPay provides Nigerians with a much more comfortable and faster option for customers to receive money in the comfort of their homes. With 300,000 agent locations spread across the country makes cash withdrawals more convenient.
FG Launches System to Register Phones to Tackle Theft
By Adedapo Adesanya
The federal government has put in place new security measure that will help tackle the increasing rate of mobile phone theft in Nigeria.
Tagged Device Management System (DMS), which will be managed by the Nigerian Communications Commission (NCC), the strategy will serve as a repository for all registered mobile phones' International Mobile Equipment Identity (IMEI) and owners of such devices in the country.
The IMEI is a 15-digit unique number for mobile devices that identifies each mobile device and its model specification. It can be used in the tracking of stolen phones.
This new development is contained in the revised National Identity Policy for SIM Card registration recently unveiled by President Muhammadu Buhari; Minister of Communications and Digital Economy, Mr Isa Pantami; Chairman of the NCC, Mr Adeolu Akande and the Executive Vice Chairman of the NCC, Mr Umar Danbatta.
According to the 45-page policy document, the DMS will serve as a database for sharing information on stolen devices across all networks.
It will also provide access to all operators to cross-check the IMEIs and their status before allowing a device to become active on their network.
Also, registered mobile phone technicians will be provided with an interface to check IMEIs and ensure it has not been reported as stolen or illegal before they render their technical services.
The federal government explained further that this would help to curtail the counterfeit mobile phone market, discourage mobile phone theft, enhance National Security, protect consumer interest, increase revenue generation for the government, reduce the rate of kidnapping, mitigate the use of stolen phones for crime and facilitate blocking or tracing of stolen mobile phones and other smart devices.
Setting an implementation window of three months, President Buhari objective is to register and capture the IMEIs of all mobile phones and other smart devices on the DMS, which will serve as a repository for sharing data of stolen devices across all networks.
It is to also ensure all un-registered devices do not work in any of the networks in Nigeria, ensure every reported IMEIs for stolen and illegal mobile phones and other smart devices are blacklisted and shared with all operators across all networks, mitigate mobile phone theft and protect Nigerians from been attacked to snatch their mobile phones and other smart devices and blacklist and render all stolen mobile phones and other smart devices valueless in the Nigerian mobile phones market.
Other objectives include easing the use of mobile phones and other smart devices in all public places without fear of been attacked by mobile phone snatchers, facilitating the use of digital technology solutions to address key issues bothering Nigerians in the telecommunication sector and facilitating the implementation of DMS following best global practices.
The workings of this directive will ensure that IMEIs of mobile phones that have been reported as either stolen or illegal are shared through the DMS to all MTN, Globacom, Airtel, 9mobile and other network operators and as a result, such devices will not work even if different SIM cards are inserted.
HP Extends Digital Partner Programme to Global Retailers
By Adedapo Adesanya
HP Incorporated has announced the extension of HP Amplify, a first-of-its-kind global channel programme, to its vast ecosystem of more than 1,350 retail partners.
Launched in the fall of 2020 to commercial partners, the new partner programme, built on a single, integrated structure provides the insights, capabilities and collaboration tools needed to drive digital transformation and growth as consumer buying behaviours continue to evolve.
HP will begin to transition retail partners to the HP Amplify program beginning August 2, 2021, and continue through the calendar year.
Built on a simplified and easy-to-navigate structure with two distinct retail tracks (Synergy and Power including Power CDR Retail targeted at retail sub-distributors), HP Amplify is designed from the ground up to turn data analytics into insights that spark new strategies, steer innovation and reward partners for performance, collaboration and capabilities while accelerating digital transformation with insights, building a data-driven culture and augmenting common knowledge with collaboration tools.
Speaking on this, Mr Christoph Schell, Chief Commercial Officer, HP Incorporated said, "For the IT industry overall, and the retail channel specifically, it is clear that business as usual is no longer an option. HP Amplify not only makes it easier for retail partners to do business with HP, but it also provides a clear path, built on a proven framework, to transform their business for today while enabling long-term sustained growth in the future.
"Together with our partner community, we are reinventing how consumers experience our products and services, by investing in our shared capabilities while developing new areas of strength to remain competitive."
Spurred by rising demand for work, learn and entertain at home products accelerated by the pandemic, the retail industry has experienced an accelerated pace of change.
Capitalizing on the momentum of transformational experiences will be critical to building and maintaining the flexibility that is demanded of doing business today. For the foreseeable future, changes in consumer behaviour will have a greater impact on value in retail than any other single factor.
While in-store traffic decreased, e-commerce sales grew by more than 27 per cent in 2020 and is expected to account for 40 per cent of total sales for consumer-packaged goods by 2025. Trends such as hybrid work, the emergence of the prosumer and continued e-commerce growth are making collaborative partnerships in the retail industry more essential than ever.
With the introduction of HP Amplify, HP is empowering retailers to capitalize on these shifts, arming partners to deliver superior customer experiences and drive future growth.
"Customers are requesting a closer and more personalized relationship with brands," said Mr Quentin Duminy, Global Buyer at Group Auchan, a leading retailer based in France.
"We will increase our common knowledge of the consumption patterns using data analytics in order to redesign the customer journey, improving experiences online and in-store through HP's Amplify for Retail program," he added.
HP Amplify offers a common platform designed to enable progressive go-to-market strategies focused on three core pillars: performance, capabilities, and collaboration.
Building on the success of the HP Amplify framework while addressing the unique needs of retailers, the new program rewards partners for a variety of performance indicators tied to portfolio sell-through and revenue. A structured compensation framework, sales boosters, and other tools help retail partners to assess performance and actions providing clear indicators of success.
Beyond sales revenue alone, HP Amplify measures reward based on new capabilities such as driving data insights, service models, consistent online and in-store experiences.
Strengthening and developing of new capabilities are supported by online digital assessments and recommendations based on core capabilities, consumer trends, benchmarking, and best practices. HP Amplify rewards partners who invest in the capabilities to compete – and win – in a world dominated by e-commerce and digital-led customer journeys.
Transformational change requires collaborative partnerships. Companies that regularly collaborate with suppliers can demonstrate higher growth, lower operating costs, and greater profitability than their industry peers.
Partners that report data will be able to anticipate and enable more positive customer outcomes, ultimately driving sales conversions and maximizing average baskets. HP will collaborate closely with partners to optimize sales through store-level assortment tools and cross-category recommendations to unlock opportunity diversification.
The HP Amplify partner program also provides partners with an optional path to a more sustainable future. Launched earlier this year to commercial partners, HP Amplify Impact is an industry-first partner assessment, resource and training program aimed at driving meaningful change across HP's three Sustainable Impact pillars – Planet, with an emphasis on climate action; People with an emphasis on human rights and social justice; and Community with an emphasis on digital equity.
The HP Amplify Impact program helps to empower partners to set bold, long-term objectives to drive positive impact. Partners that pledge to join the HP Amplify Impact program will work with HP to assess their own practices while tapping into the company's extensive investments and initiatives.
Recognized as one of the world's most sustainable companies, HP has enrolled more than 1,000 partners worldwide in the HP Amplify Impact program, representing a major step forward in the company's ambitious goal to become the most sustainable and just technology company by 2030.
FiberOne Broadband Spreads to Abuja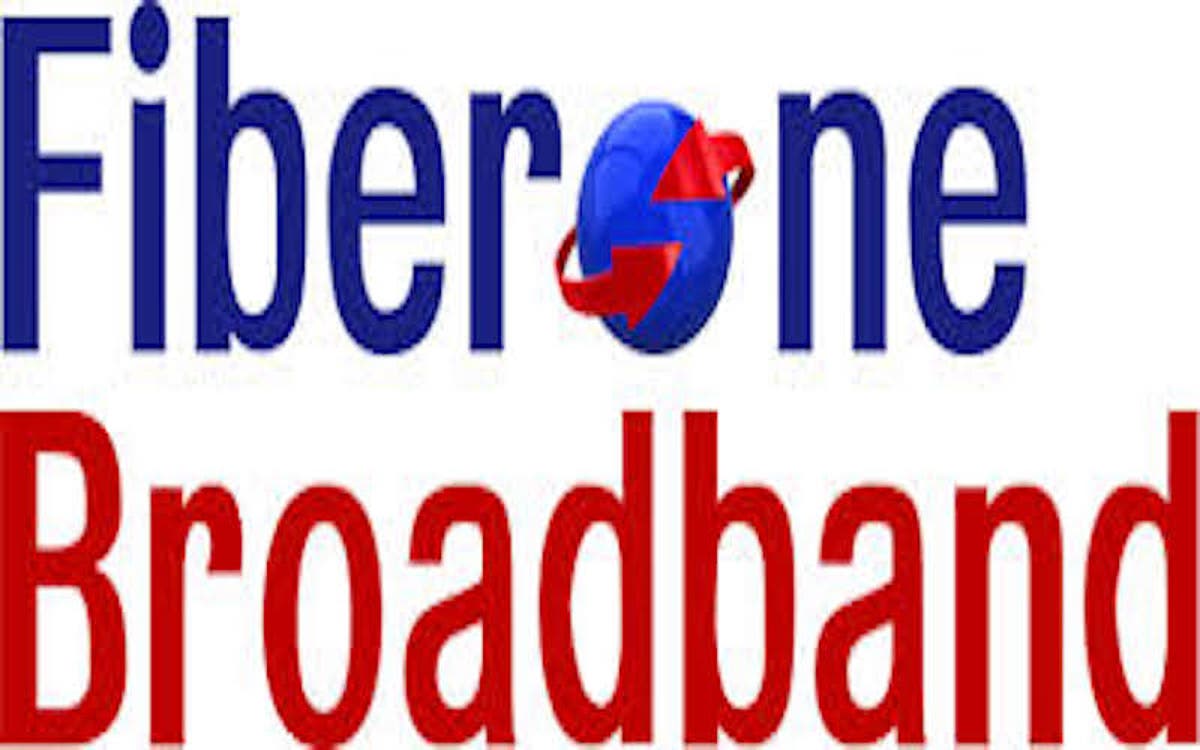 By Adedapo Adesanya
To deepen its commitment to improving fast and affordable Internet service across the country, Nigeria's fastest-growing Fiber to the Home (FTTH) broadband provider, FiberOne Broadband, has launched its pure fibre optics service in the nation's capital, Abuja.
Following the success achieved in its pilot state, Lagos, the company also commissioned a customer experience centre in the city.
FiberOne Broadband's range of SmartHome plans will transform the home broadband experience with consistently superfast data speeds enabling higher definition (HD) video streaming, heavy file downloads and uploads in a multi-device environment (over Wi-Fi).
Not leaving out businesses, the Enterprise plan comes with unhindered internet access, increased reliability and a dedicated IP address to connect businesses to the world.
Commenting on the launch, Mr Tajudeen Adeniyi, Group Head of Business, FiberOne Broadband said: "We are delighted to bring our services to residents of the Federal Capital Territory, as part of our endeavour to provide best-in-class broadband experience to Nigerians.
"With our SmartHome and Enterprise Plans, we are set to offer an altogether seamless and transformed experience to digitally savvy homes and businesses."
He further said, "FiberOne Broadband will deliver speeds up to 35Mbps to home users as a way of leaving her broadband footprint in the city."
On his part, Mr Sola Ogunnusi, Head of Customer Experience, speaking at the launching said "In preparation for our rollout in Abuja, we saw the need to set up our experience centre in Wuse 2, Abuja.
"The Wuse 2 Customer Experience Center will provide seamless onboarding services to our new subscribers and significantly strengthen our presence in the vicinity. The centre is our way of reiterating that FiberOne Broadband is committed to offering our esteemed customers convenience and unlimited access to world-class support and services."
"The centre is ergonomically designed for efficient interactions between the FiberOne and its customers, the design elements of the Experience Centre is geared at providing a seamless and educative experience to the customers.
"The new expansion and the experience centre are important milestones in solidifying FiberOne Broadband's stance on the Nigerian map," he added.
FiberOne Broadband is the foremost FTTX provider in Nigeria and has been connecting people and businesses to the world, earning a reputation for being a reliable broadband provider. The company's product offerings include Residential fibre, SME fibre and Dedicated fibre.
The blockchain brings new financing options to the business market. For example, Bitcoin Cash casino has adapted to only using cryptocurrency. This way, it makes it easier for their customers to deposit and withdraw in a BCH casino. Entrepreneurs have taken note of this and are looking to invest more in crypto than in fiat markets.
Latest News on Business Post