OPay Partners DevFest Lagos 2020 for 48-hour Hackathon
By Adedapo Adesanya
OPay is set to make a presentation at this year's DevFest Lagos 2020, one of the largest developer gatherings in Sub-saharan Africa.
The event, which is a 48-hour hackathon from Friday, November 20 to Saturday, November 21, 2020, will be virtual and will feature a breakout session titled Natural Language Processing and will be hosted by OPay's VP of Product and Engineering, Mr Dotun Adekunle.
"It's been an amazing 18 months for OPay. We believe this is a great opportunity to connect with some of the brightest minds in Nigeria's tech ecosystem as we share our experiences on how our engineering team has contributed to OPay's blitzscaling," Mr Adekunle said.
The OPay Hackathon Experience 2020, open to Nigerian developers, will focus on powering SME payments.
"We are introducing OPay's APIs to the Nigerian developers' community to further facilitate small business payments solutions in the market.
"Our aim is to revolutionize the way businesses and consumers connect and transact through industry-leading capabilities in payment processing, digital wallets, card processing and cash solutions," Mr Adekunle added.
Interested developers can register ahead of the hackathon at opayweb.com/hackathon-registration
OPay provides Nigerians with a much more comfortable and faster option for customers to receive money in the comfort of their homes. With 300,000 agent locations spread across the country makes cash withdrawals more convenient.
NCC Intensifies Calls for Protection of Customer Data Privacy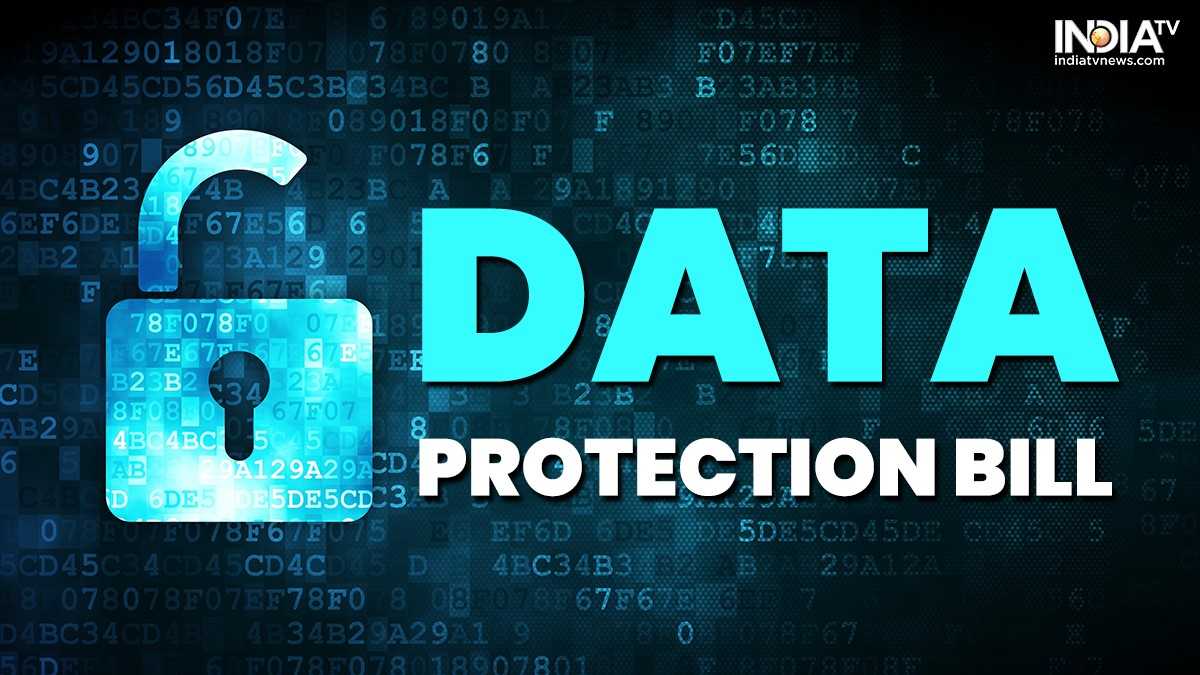 By Adedapo Adesanya
The Nigeria Communication Commission (NCC) has called for the exercise of authority as well as control over the mining and usage of data to increase the value of data and minimise data-related costs and risks.
The Executive Vice-Chairman (EVC) of NCC, Mr Umar Danbatta, made the call in his keynote address at the Nigeria Digital Sense Forum organised by ITRealm in Lagos on Thursday at a forum themed 5G: Data Governance, Safety and Security in Nigeria.
Mr Danbatta, represented by Dr Chukwudi Diugu, the Head of New Media and Information Security at NCC, said that data is critical to the digital economy and all must prioritise building robust legal frameworks for data governance.
He said that the amount and speed of data generated using 5G technology were unprecedented; as such, the need to always prioritise consumer privacy, transparency and ethical data use.
"By cultivating trust and handling data responsibly, we can unlock the full potential of 5G technology and promote innovation in Nigeria.
"We know Nigeria is a highly technology-driven country, and the advent of 5G technology has opened up immense opportunities and challenges, especially regarding data governance, safety, and security.
"While 5G technology has enhanced capabilities that will provide superior communications services for the socio-economic development of Nigeria and facilitate the attainment of a National Digital Economy,'' he said.
He said, "We must consider the challenges that come with it, particularly in protecting user data privacy and safety.
Mr Danbatta said that to ensure the security and protection of networks and consumers, the NCC Act mandates its licensees to prevent their network facilities or services from being used.
The EVC said that the act prevented licensees' networks from being used in, or in relation to, the commission of any offence under any law in operation in Nigeria.
He said that licensees were required to assist the Commission and other law enforcement agencies in preventing crime in Nigeria.
Mr Danbatta said that NCC is committed to fostering a culture of safety and security while rolling out the 5G technology.
He says it is achieved through ethical data governance practices, robust security measures, and regulatory frameworks.
He said that the successful implementation of 5G technology also depended on a collective commitment to data governance, safety, and security.
The EVC said that in order to build a safer, secure, and more inclusive digital ecosystem, all must work collaboratively, including government, regulators, operators, service providers, and individual users, to create a secure and sustainable environment for this technology to thrive.
He, however, appreciated the attention, presence at the event and partnership in a collective effort to harness the full potential of 5G technology for Nigeria's development.
On his part, the President of Nigeria Computer Society (NCS), Mr Adesina Shodiya, as the Chairman of the occasion, said that all should ensure the safe use of the internet and technology.
Mr Shodiya said that one must think of how to use it to enhance career, irrespective of the profession.
He, however, emphasised that no system was devoid of attacks, but it was important to be conscious while using technology and the internet.
In his presentation on 5G Open Access and the Role of Citizens, the Chief Executive Officer of Wisdom Computers, Mr Francis Uzor, highlighted the roles of citizens.
Adding his input, the Lead Consulting Strategist of Digital Sense Africa, Mr Remmy Nweke, said that the forum, in its 14th edition, had remained an annual rallying point for internet stakeholders.
According to Mr Nweke, the stakeholders in the country come together to discuss and proffer solutions to improving challenges around internet governance, security and socio-economic impact of internet usage.
Africa's Rise in Technology is Unstoppable—Sanwo-Olu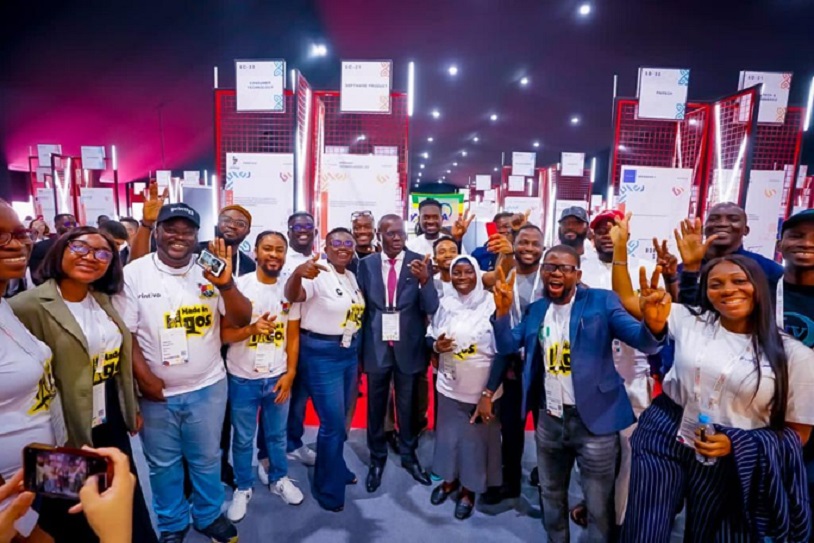 By Modupe Gbadeyanka
The Governor of Lagos State, Mr Babajide Sanwo-Olu, has declared that Africa's rise in technology is unstoppable, noting that his state will continue to play a prominent role in the ecosystem.
The Lagos Governor made this declaration at the GITEX Africa Digital Summit in Morocco, where the state government sponsored 25 startups in partnership with the Dubai World Trade Centre to demonstrate its commitment to fostering innovation and entrepreneurship.
GITEX Africa Morocco is Africa's largest and most influential tech and startup event, renowned for showcasing technological advancements, innovations, and digital transformation.
The event provided a platform for Nigerian startups to pitch their ideas, connect with investors, and network with industry leaders on a global scale.
The small firms sponsored by the state government included Pocket Food, Access Tech, Printivo, Startup Lagos, Eko Institute of Technology, Kirgawa, Qore, Imperial EdTech, Bunce, Etaps, and Innovia Labs.
Mr Sanwo-Olu, who also attended the summit with the delegation, highlighted the remarkable growth of Africa's tech start-up sector and emphasised that Nigerian tech start-ups surpassed the $4 billion mark in 2022, with Lagos playing a leading role in the continent's digital transformation.
He said that from Nairobi to Cape Town and Rwanda to Morocco, the continent was emerging as a global tech hub, attracting local and international investments.
He then called for continued collaboration between the public and private sectors to harness Africa's limitless potential.
GITEX Africa Morocco brings together the brightest minds, entrepreneurs, and investors worldwide to explore Africa's rapidly advancing tech landscape.
With a focus on AI, Cybersecurity, Fintech, Cloud Computing, and Connectivity, the event offers invaluable insights and opportunities to shape inclusive digital societies and drive technological advancements across various sectors.
The Special Adviser to the Governor of Lagos, Tunbosun Alake; the Commissioner for Science and Technology, Mr Hakeem Fahm; and the Permanent Secretary in the Ministry of Science and Technology, Mrs Ibilola Kasunmu, were among the delegation.
The Lagos team and startups were also supported by the Eko Innovation Centre, an innovation hub focused on driving the growth of startups and promoting digital transformation in Nigeria.
Stakeholders Anticipate Emurgo Africa's State of Web 3.0 in Africa Report
By Modupe Gbadeyanka
All is now set for unveiling the State of Web 3.0 in Africa report by a dynamic blockchain technology company, Emurgo Africa.
The study, the first on the continent, aims to fill a knowledge gap by examining the potential of these technologies to advance social and economic development in Africa.
It presents a detailed view of the current landscape and prospects of Web 3.0 technologies in the region, featuring real-world use cases, possibilities and obstacles connected with their adoption.
It was gathered that work explored various aspects of Web 3.0, such as decentralized finance (DeFi), blockchain technology, digital identity, smart contracts, and data privacy.
It also looked into the regulatory environment, infrastructure, and access to technology in the target nations, identifying areas for development that will facilitate the growth and adoption of Web 3.0 technologies.
The chief executive of Emurgo Africa, Mr Ahmed M. Amer, while commenting on the reports, which would be released on June 23, 2023, at a media conference in Nairobi, Kenya, said, "The future of Web 3.0 technologies in Africa is bright, with the potential to drive unprecedented social, financial and economic development across the continent.
"This report emphasizes the critical importance of collaboration between stakeholders, policymakers, and regulators in fully realizing the transformative power of Web 3.0 technologies in Africa."
Expected at the unveiling are industry leaders, policymakers and the press, as well as key figures from prominent blockchain investors, developers and ecosystem players, including NODO, CVVC, GreenHouse Capital, PwC and Cardano.
Web 3.0 technologies are gradually becoming popular in Africa, and this report by Emurgo Africa will highlight the rapidly-evolving landscape, providing an in-depth analysis of their impact, opportunities, and challenges and offering recommendations for fostering growth and measurable impact.
The system can potentially bring transformative change to industries such as trade and industry, financial services and lending, supply chain management and logistics and healthcare provision and accessibility.
Factors such as regulatory clarity, infrastructure development, and collaboration between stakeholders will play a significant role in these technologies' widespread use and successful implementation.
Key findings from the report include the immense opportunities for the African continent through the adoption of Web 3.0 technologies, a staggering 1,668 per cent increase in investment in blockchain technology in Africa between 2021 and 2022, and the crucial importance of collaboration between industry stakeholders, policymakers, and regulators in fostering an environment conducive to the growth of Web 3.0 technologies.
Latest News on Business Post