Opera Launches 'Hype' Inbuilt Mobile Browser Chat
By Adedapo Adesanya
Norwegian app giant, Opera, has launched Hype, its new dedicated chat service built into the popular Opera Mini browser in Africa.
Set in the pilot market of Kenya, Hype is the first African inspired chat service built into a mobile browser.
With Hype, Opera reimagines the chat experience, with content sharing as a key feature; Opera Mini, with more than 100 million users worldwide, becomes the world's first mobile browser with an integrated chat service.
With the introduction of Hype in the Opera Mini browser, Opera is rethinking the concept of mobile browsers providing its users with a personalized, engaging browsing experience that enables seamless surfing, chatting and sharing content– without compromising speed or driving increased data consumption.
Speaking on this, the Product Lead for Hype Mr Charles Hamel said, "Chat services and browsers are apps people use every day and feel very personal about.
"With the integration of Hype in Opera Mini, we are not only rethinking what a chat service should be like in 2021 but also changing the very definition of what a mobile browser should be."
Hype is launching first in Kenya as a pilot market and starting today, users will be able to easily set up their Hype account and begin chatting with secure end-to-end encryption.
This launch is a facet of Opera's emphasis on investing and growing its digital ecosystem in Africa, with the goal of bringing more people online; since 2018, Opera has grown its user base in Africa by 40 per cent.
Speaking further, Mr Hamel explained that, "Hype was developed first and foremost with African consumers in mind. Today, 40 per cent of the Kenyan population has access to smartphones, with younger generations dominating as 75 per cent of their 47 million inhabitants are under 30 years old.
"With such early adopter demographics at play, there is massive potential for the growth of Hype in Kenya. On top of that, we are also partnering with the leading telecommunication carriers in the country, offering daily free browsing to all Opera Mini users. We believe the combination of these factors will lead to the rapid adoption of Hype in the country."
This announcement follows similar browser innovation from Opera, which was the first to integrate messenger services as part of their PC browser, in 2019.
Today, its more than 80 million users enjoy the integration of services such as Facebook messenger, Telegram, Whatsapp, Instagram and Twitter.
Looking further into the features, Hype infuses new formats like memes and stickers for users to express themselves, often relating to pop culture references and internet content they find. To make this easier and fun, Hype also adds WebSnap, a feature previously known from the Opera desktop browser, that allows users to take snapshots from the web.
Once a websnap is captured, users can edit it by adding colours, text, and emojis, making it fun and entertaining before sharing with others.
It also offers its users a series of stickers created by Kenyan artists Brian Omolo and Lulu Kitololo. These unique collections of stickers reflect everyday expressions used by Kenyans to provide users with a more engaging experience when communicating with others.
"This comes in handy as users no longer need to copy links from websites and switch between apps to share the content they want.
"We are extremely happy to celebrate African culture with Hype and we are very excited with the end result and the collaboration we had with Brian and Lulu." added Mr Hamel.
"These unique stickers with original designs are something we are very proud of at Opera as we become the first major browser to integrate real African art and pop culture into our products."
The introduction of Hype in Kenya is part of Opera's Africa First business strategy, adopted three years ago by the Norwegian company. This strategy consists of four main pillars: 1) Develop products with African consumers in mind; 2) Invest and grow Opera's digital ecosystem in the African region to bring more people online; 3) Partner with leading global and regional companies; and 4) Employ and collaborate with African colleagues and stakeholders.
The latest population census in Kenya, published in 2019, reported that the country is strongly youthful. Of Kenya's 47 million inhabitants, 75 per cent are under 30 years old, with children and adolescents representing 63 per cent of the total population.
To this, Mr Hamel said, "Hype was developed first and foremost with African consumers in mind. Today, 40% of the Kenyan population has access to smartphones, with younger generations becoming early adopters of technology.
"With such demographics, there is massive potential for the growth of Hype in Kenya. On top of that, we are also partnering with Safaricom and Airtel, the leading carriers in the country, offering free daily browsing to all Opera Mini users.
"We believe the combination of these factors will lead to the rapid adoption of Hype in the country."
In the fourth quarter of 2020, the Opera user base reached 380 million monthly active users worldwide, with nearly 150 million monthly active users (MAUs) based in Africa. Since the announcement of Opera's Africa First strategy in Q1-2018, Opera has grown its user base by 40 per cent in the African region.
This rapid growth in the region gives Opera a unique position to scale its digital ecosystem infrastructure and leverage its brand awareness and recognition. Opera also gives more value to its users by introducing new products and features that truly address the needs of its users locally.
MTN Nigeria Blames System Error for October 9 Outage
By Adedapo Adesanya
MTN Nigeria has apologised to its subscribers, blaming the network outage experienced on Saturday, October 9 on a system error.
In a video message sent to Business Post on Sunday, the Chief Executive Officer of the company, Mr Karl Toriola, said the downtime was a result of system error from its end and not a result of sabotage as many feared, especially because it occurred a day after Facebook suffered a similar issue.
MTN users had October 9 experienced hours of network disruption, which affected calls and connections to the internet.
Mr Toriola explained that the technical team traced the cause of the downtime to an error that shifted all 4G customers to the 3G, overloading the band.
"Last Saturday, we had an outage that left our customers without a connection for several hours. On behalf of the entire MTN team, I want to start with a heartfelt apology. We are truly sorry for the disruption this caused for so many in our MTN family," Mr Toriola said.
"We know that millions of people rely on us to stay connected to their loved ones, to manage their businesses, to coordinate their lives. We take that responsibility and privilege very seriously. That's why we are putting new measures in place to make sure we never experience anything like last Saturday again.
"Our technical teams have traced the cause of the problem to an error that shifted all our 4G customers onto the 3G band. This overloaded the 3G band, causing a domino effect that impacted the whole network. Our engineers were able to resolve the problem.
"I know that recently other technology companies suffered outages. I want to reassure you that last Saturday's event is in no way connected to those. This wasn't [a] sabotage, it was a regrettable error," the MTN chief added.
He further announced that MTN had refunded customers airtime and data used yesterday in addition to the time-bound subscription extension earlier promised.
He also assured users that MTN was working to ensure that they never experience such challenges with the network again.
"While we work to strengthen our network to prevent further disruptions of any kind, we wanted to find a way to say sorry. Something more than extending the validity of all time-bound plans by 24 hours, which we did as soon as service was restored," he added.
"So, while we can't give you back the time you lost last Saturday, we can give you back what you spent yesterday. Every customer on the MTN network has received a refund for the data and airtime that they used between 12 noon and 7 pm yesterday.
"We hope it shows how much we value our customers. You truly are our most important focus.
"We all have challenges, each and everyone, young or old, personally or professionally. What matters is how we respond. With you by our side, we will continue to improve and grow," Mr Toriola stated.
This newspaper understands that many MTN users were given 1MB of data valid till October 31.
FG Inaugurates Governing Boards to Fast Track Development
By Sodeinde Temidayo David
In a bid to fast track the development of the country as well as overcome science, technology and innovation (STI) challenges, the federal government has inaugurated governing boards and councils of agencies or institutes under the Ministry of Science, Technology and Innovation.
Recall that recently, President Muhammadu Buhari approved the change of name of the Ministry of Science and Technology to STI in a bid to focus on ensuring the provision of STI-based solutions to overcome societal challenges.
On Thursday in Abuja, the Minister of STI, Mr Ogbonnaya Onu, during the inauguration, noted that in spite of the present challenges, his team was determined to break grounds by building a world-class ministry that would be the best in Africa and comparable with the best in the world.
However, he stressed that the team must work together efficiently to achieve this noble goal, as they are now in the path of repositioning and strengthening the Ministry to emphasize the desire to contribute to national development efforts of this administration to lift 100 million people out of poverty within the next decade.
According to Mr Onu, using the enormous power of STI, the focus will be on the development of abundant natural resources as well as the orderly exploitation of huge potentials of people and businesses.
The Minister further noted that the role assigned by the federal government on the ministry as custodian of all the fundamentals of innovations in Nigeria carries enormous responsibilities coupled with the recent change of name by the ministry.
"The new logo, vision and mission statement, our core values and critical success factors (CSF) would be unveiled very soon. A rebranded Ministry is emerging with implications for the commitment of all stakeholders within the STI ecosystem, especially the members of the various boards and councils of the Ministry.
"I employ you all to be diligent and unrelenting in the new journey to greater heights of service to our nation," he noted.
The Minister also urged the governing boards and council members to familiarise themselves with the relevant instruments governing the operation and supervision of their respective agencies and institutes.
He expressed that the role and responsibilities of governing boards are stated in the relevant government circulars, laws, public service, administrative guidelines regulating the relationship with parastatals and government-owned companies.
In his remarks, Mr Micah Umoh, who represented the Chairman Senate Committee on Science, assured to give their full support to achieve the goal for the initiative.
Third Telecom Consumer Initiative Holds October 15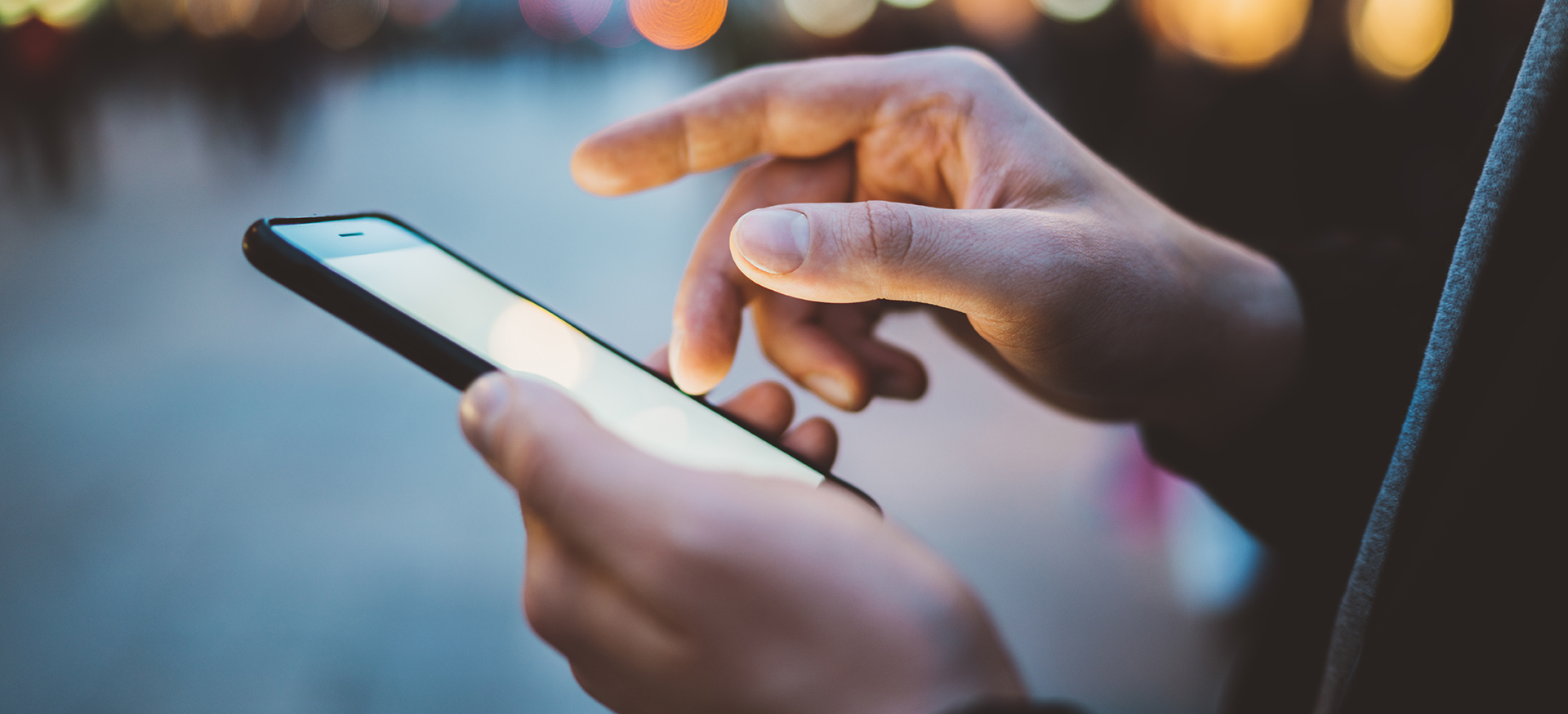 By Sodeinde Temidayo David
The third edition of the Telecom Consumer Town Hall on Radio (TCTHR) will take place on Friday, October 15 2021, at 7:30 am, the Nigerian Communications Commission (NCC) has said.
The telecom consumer initiative will air on the Human Rights Radio, 101.1 FM, Abuja and will focus on the benefits of the National Identification Number to Subscriber Identity Modules (NIN-SIM) integration.
Interested individuals can tune in to listen and participate in the discussion via life streaming on the Human Rights Radio social handles, the telecommunications industry regulator said.
The TCTHR is the modified version of the Consumer Town Hall Meeting, a consumer outreach programme of the Consumer Affairs Bureau of the NCC.
Like its forerunner, the TCTHR is a train that will traverse Nigeria in keeping with management's commitment to reach and engage every telecom consumer wherever they are.
It could be recalled that two editions of the TCTHR had taken place earlier in Kano and Lagos.
The key purpose of the programme is to create greater awareness on the linking of SIM to NIN and to educate consumers on the benefits and how to achieve NIN-SIM integration, and which consumers can reach the commission.
This initiative over the years has made it easy for consumers of telecom services in the country, who are dissatisfied with services rendered to them by any of the service providers to file a complaint.
The NCC has insisted on October 31 as the deadline for users to link their NIN to their SIM cards, stressing those who fail to do this would soon be denied the opportunity of acquiring driving licences and passports.
Latest News on Business Post