Free NIN Enrolment at 9mobile Experience Centres Begins
By Modupe Gbadeyanka
The free registration for the National Identification Number (NIN) for linking to SIM cards of subscribers has commenced at select Experience Centres of 9mobile.
The decision to use its Experience Centre for enrolment of the NIN was taken by the management in order to enable customers of the company to physically register without hassles or payment.
9mobile is reputed as Nigeria's customer-friendly telecommunications company because of the several initiatives it puts in place to make its customers happy.
When the Nigerian Communications Commission (NCC) directed network providers in the country to disconnect any subscriber who fails to link his NIN with mobile number, subscribers rushed to the various offices of the National Identity Management Commission (NIMC) for registrations.
The large crowd at the agency's offices caused many people to lambast the government, especially because it contravened the COVID-19 prevention guidelines of the Nigerian Centre for Disease Control (NCDC).
9mobile was among the companies which pushed for hassle-free registration of NIN and when it was granted permission to do it, it came up with plans to make this happen.
In a statement, the company said the centres where customers can register effortlessly and free of any charges include the 43, Adeola Odeku, Victoria Island; 31, Marina Road, Marina and 23 Road by 402 junction, Festac Town, all in Lagos. The two Abuja Experience Centres are 8, Kikuyu close, off Aminu Kano, and Plot 1774, Adetokunbo Ademola Crescent, both in Wuse 2.
With this development, subscribers don't need to queue endlessly for their NIN registration or expose themselves to the risk of the ongoing pandemic.
Commenting on the development, the Chief Commercial Officer of 9mobile, Mr Stjepan Udovicic, said the telco was concerned about the large number of people clustering at NIMC centres, adding that the firm was happy to be of assistance to its esteemed subscribers and Nigerians in general.
"As Nigeria's customer-centric telco, we understand the pressures Nigerians are going through in trying to obtain a valid NIN and link it to their SIMs and the possible exposure to COVID-19 in the process.
"So, we took this opportunity to collaborate with regulators in making the exercise easier and safer for our customers," Mr Udovicic said.
He assured customers that the operator is always ready to go the extra mile and that the free physical registration at the designated centres will follow all COVID-19 protocols.
Mr Udovicic further disclosed that more 9mobile Experience Centres would commence NIN enrolment soonest.
Recall that 9mobile was the first to launch an Intelligent Portal for Instant Verification at the beginning of the NIN registration exercise.
The Online Self-Service NIN update portal is live on the 9mobile website. It enables subscribers to verify and update their NINs instantly.
Applications for Apple Entrepreneur Camp Open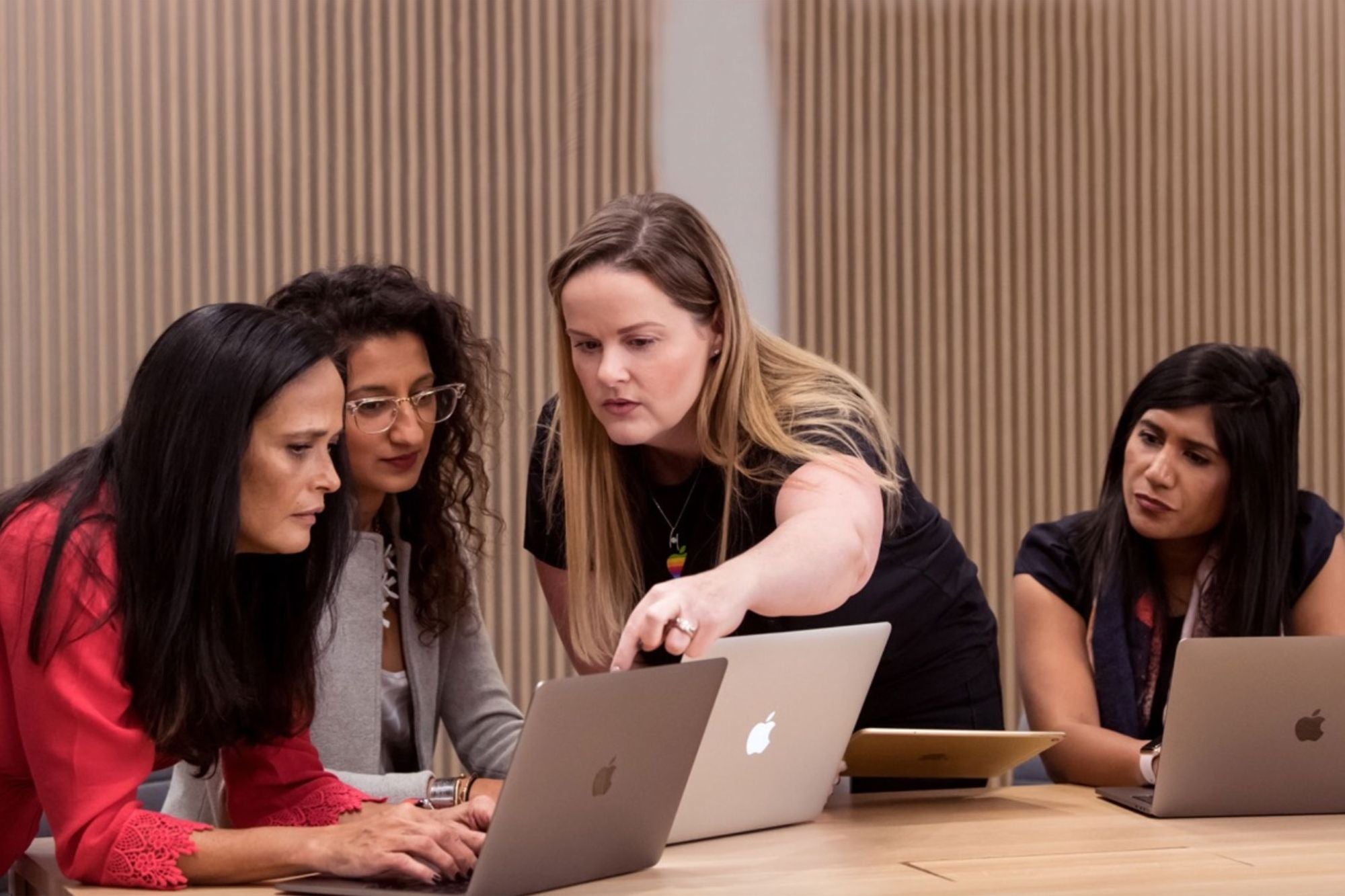 By Adedapo Adesanya
The applications for the next Apple Entrepreneur Camp for Female Founders and Developers have opened.
The Apple Entrepreneur Camp was established with the goal of supporting entrepreneurs who are underrepresented in technology as they build the next generation of cutting-edge apps, and to form a global network that encourages the pipeline and longevity of founders and developers of all backgrounds.
The heart of Apple Entrepreneur Camp is an intensive technology lab working one-on-one with Apple experts and engineers to significantly accelerate your app.
The event will see participants hear from Apple executives and leaders on a variety of topics such as the latest advances in machine learning and augmented reality.
Applicants will have the opportunity to connect as a cohort to discuss challenges specific to their community, and form relationships with their fellow attendees.
At the conclusion of the lab, they will have the opportunity to present their progress, get feedback, and chat with some of Apple's most senior leaders.
In addition, Apple Entrepreneur Camp consists of an immersive technology lab, as well as mentorship, education, and support.
Selected organisations receive the following free of charge: One-on-one code-level guidance from Apple engineers; Ongoing support from an Apple Developer representative for at least one year; One year of membership in the Apple Developer Program; and access to the Apple Entrepreneur Camp alumni network, a world-class group of inspiring and ambitious leaders.
Eligibility:
Applications are accepted from developers worldwide. To be eligible to apply:
The organisation must have:
A female founder, co-founder, or CEO;
A female developer proficient in Swift or Objective-C; and
A developed app or functional build that you can demo live.
The participants must be 18 years of age or older and proficient in English.
The female founder, co-founder, or CEO, the female developer, and additional developer or designer of any gender (if applicable) must be 18 years of age or older, proficient in English, and able to attend together for the entire duration of the program.
Benefits:
One-on-one code-level guidance from Apple experts and engineers; Ongoing support from an Apple Developer representative for at least one year;
One year of membership in the Apple Developer Program; and Access to the Apple Entrepreneur Camp alumni network, a world-class group of inspiring and ambitious leaders.
Review Criteria:
Applications will be reviewed based on:
Content of written responses to the questions in the application form; Commitment to development for Apple platforms using the latest Apple technologies; and whether the app is unique or innovative.
Application:
The application consists of four parts, which include uploads and prompts for written responses.
Organisation details. 
Tell us about your organization and provide contact information for up to three employees who would attend if your organization is selected.
Your app. 
Provide details about your app and development team. You may include a download or demo link, as well as up to three screenshots or wireframes that best illustrate the user experience.
The future. 
Describe what you plan to gain from participating in Apple Entrepreneur Camp, as well as your plans for the future.
Additional information.
Select the dates for which you'd like to apply and provide any additional comments.
Each application will be kept on file for one year.
How to Apply:
Click here to get started.
Application Deadline:
Apply by March 26, 2021.