PayPal Launches Crypto Checkout Service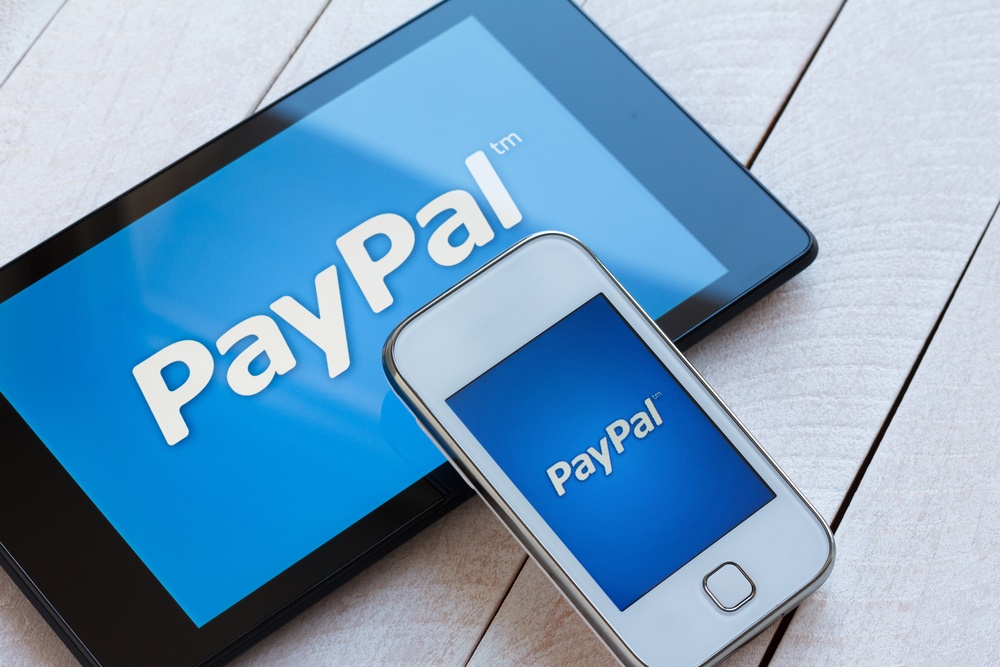 By Ahmed Rahma
PayPal Holdings Incorporated has taken a move to significantly boost the use of the digital asset in everyday commerce by allowing consumers in the United States to use their cryptocurrency holdings to pay at millions of its online merchants globally.
The company is expected to make this announcement via Twitter on Tuesday.
But the CEO of PayPal, Mr Dan Schulman, has already informed Reuters that, "This is the first time you can seamlessly use cryptocurrencies in the same way as a credit card or a debit card inside your PayPal wallet."
It was explained that customers who hold any of Bitcoin, Ether, Bitcoin Cash and Litecoin in PayPal digital wallets will now be able to convert their holdings into fiat currencies at checkouts to make purchases.
It was also stated that customers will not be charged the transaction fee to checkout service with crypto and only one type of coin can be used for each purchase.
The service, which PayPal revealed it was working on late last year, will be available at all of its 29 million merchants in the coming months, the company said.
Checkout with crypto builds on the ability for PayPal users to buy, sell and hold cryptocurrencies, which the San Jose, California-based payments company launched in October.
The offering made PayPal one of the largest mainstream financial companies to open its network to cryptocurrencies and helped fuel a rally in virtual coin prices.
Bitcoin has nearly doubled in value since the start of this year, boosted by increased interest from larger financial firms that are betting on greater adoption and see it as a hedge against inflation.
PayPal's launch comes less than a week after Tesla said it would start accepting bitcoin payments for its cars. Unlike PayPal transactions where merchants will be receiving fiat currency, Tesla said it will hold the bitcoin used as payment.
Still, while the asset is gaining traction among mainstream investors, it has yet to become a widespread form of payment, due in part to its continued volatility.
PayPal hopes its service can change that, as by settling the transaction in fiat currency, merchants will not take on the volatility risk.
"We think it is a transitional point where cryptocurrencies move from being predominantly an asset class that you buy, hold and or sell to now becoming a legitimate funding source to make transactions in the real world at millions of merchants," Mr Schulman said.
Twitter Snubs Nigeria, Opens First African Office in Ghana
By Adedapo Adesanya
Twitter has snubbed Africa's largest economy, Nigeria, and has picked its West African neighbours, Ghana, as the preferred location for its first African office.
This was disclosed in a statement on Monday by the social media giant. The opening of its office in Ghana is part of efforts to make inroads in some of the world's fastest-growing markets.
In the statement, the company noted, "We must be more immersed in the rich and vibrant communities that drive the conversations taking place every day across the African continent."
The move has come as a surprise to many as they had pegged South Africa or Nigeria as the first choice but according to Twitter, the decision to kick off its African expansion with Ghana stems from the country's dealings with the African Continental Free Trade Agreement (AfCFTA) and its openness towards the internet.
"As a champion for democracy, Ghana is a supporter of free speech, online freedom, and the Open Internet, of which Twitter is also an advocate.
"Furthermore, Ghana's recent appointment to host The Secretariat of the African Continental Free Trade Area aligns with our overarching goal to establish a presence in the region that will support our efforts to improve and tailor our service across Africa," the statement read.
Twitter's move was welcomed in Ghana by the country's president, Mr Nana Akufo-Addo, who tweeted, "This is the start of a beautiful partnership between Twitter and Ghana," adding that its presence was crucial for the development of Ghana's tech sector.
Twitter trails its rival, Facebook Incorporated, which opened its first African office in Johannesburg in 2015 and plans to open a second in Lagos this year. The firm struck a deal with African telecom majors in 2020 to build one of the world's largest subsea cable networks.
Africa is under-tapped terrain for technology firms, with internet use per population at around 39 per cent against a world average of 59 per cent according to web analytics firm StatCounter, but that number grows every year thanks to expanding mobile broadband networks and affordable phones.
StatCounter figures show that around 11.8 per cent have Twitter.
The news comes almost eighteen months after Twitter Chief Executive Officer, Mr Jack Dorsey with his Twitter team visited the continent for the first time in November 2019.
During his tour on the continent, he visited Ghana, Ethiopia, Nigeria, and South Africa, where he met with different industry leaders and tech stakeholders on matters concerning Twitter and bitcoin.
There are expectations that social media will grow on the continent in the next couple of years.
The blockchain brings new financing options to the business market. For example, Bitcoin Cash casino has adapted to only using cryptocurrency. This way, it makes it easier for their customers to deposit and withdraw in a BCH casino. Entrepreneurs have taken note of this and are looking to invest more in crypto than in fiat markets.
Latest News on Business Post