PayPal Launches Crypto Checkout Service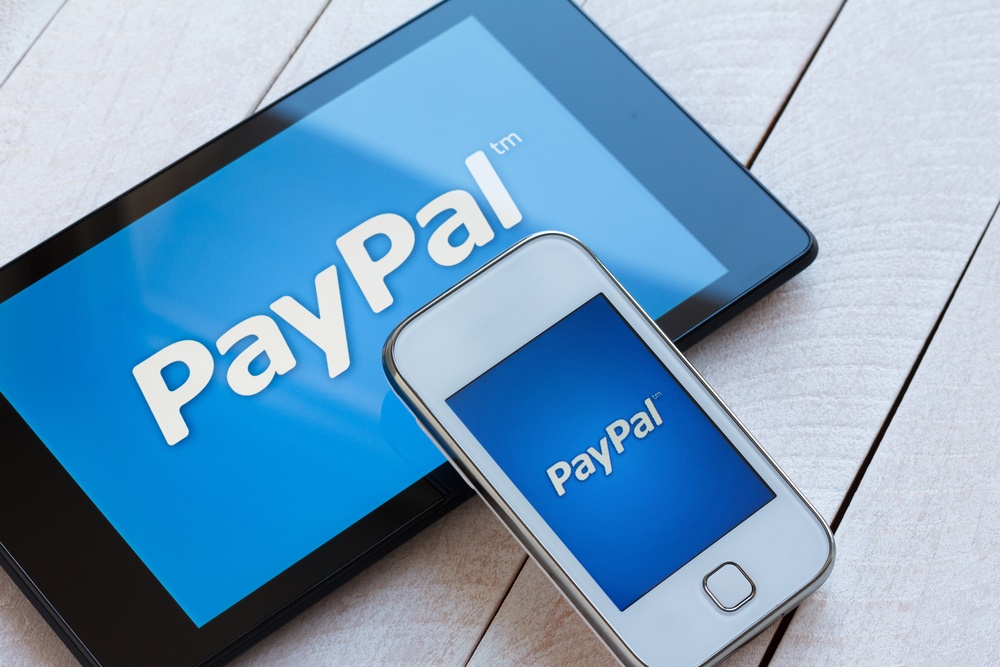 By Ahmed Rahma
PayPal Holdings Incorporated has taken a move to significantly boost the use of the digital asset in everyday commerce by allowing consumers in the United States to use their cryptocurrency holdings to pay at millions of its online merchants globally.
The company is expected to make this announcement via Twitter on Tuesday.
But the CEO of PayPal, Mr Dan Schulman, has already informed Reuters that, "This is the first time you can seamlessly use cryptocurrencies in the same way as a credit card or a debit card inside your PayPal wallet."
It was explained that customers who hold any of Bitcoin, Ether, Bitcoin Cash and Litecoin in PayPal digital wallets will now be able to convert their holdings into fiat currencies at checkouts to make purchases.
It was also stated that customers will not be charged the transaction fee to checkout service with crypto and only one type of coin can be used for each purchase.
The service, which PayPal revealed it was working on late last year, will be available at all of its 29 million merchants in the coming months, the company said.
Checkout with crypto builds on the ability for PayPal users to buy, sell and hold cryptocurrencies, which the San Jose, California-based payments company launched in October.
The offering made PayPal one of the largest mainstream financial companies to open its network to cryptocurrencies and helped fuel a rally in virtual coin prices.
Bitcoin has nearly doubled in value since the start of this year, boosted by increased interest from larger financial firms that are betting on greater adoption and see it as a hedge against inflation.
PayPal's launch comes less than a week after Tesla said it would start accepting bitcoin payments for its cars. Unlike PayPal transactions where merchants will be receiving fiat currency, Tesla said it will hold the bitcoin used as payment.
Still, while the asset is gaining traction among mainstream investors, it has yet to become a widespread form of payment, due in part to its continued volatility.
PayPal hopes its service can change that, as by settling the transaction in fiat currency, merchants will not take on the volatility risk.
"We think it is a transitional point where cryptocurrencies move from being predominantly an asset class that you buy, hold and or sell to now becoming a legitimate funding source to make transactions in the real world at millions of merchants," Mr Schulman said.
Interswitch Champions ePayments Ecosystem Growth
By Modupe Gbadeyanka
Interswitch has thrown its full weight behind the 2021 Annual Committee of e-Business Industry Heads (CeBIH) retreat as part of its commitment to champion the epayments ecosystem growth.
This is the fifth consecutive year the leading integrated payments and digital commerce company is sponsoring the programme, which is a platform through which the committee examines key innovations in the payment industry over the past year and discuss insights and trend for the coming year.
This year's retreat is slated to hold on December 2 and 3, 2021, in Abeokuta, Ogun State and would be attended by various stakeholders in the sector.
The 2021 Annual CeBIH Retreat tagged Innovative Digital Banking will focus on issues around the growth of digital payments in Nigeria and how technological innovations such as digital currencies, blockchain, 5G network, contactless payments, among others, will dominate the payment industry in the coming years.
Interswitch as a key industry stakeholder will be instrumental in spearheading these discussions, especially with its recent efforts around blockchain technology and other solutions around contactless payments.
The digital payment company has been an ardent supporter of the committee and its objectives, underpinned by a shared objective of enabling further development of the digital payments ecosystem in Nigeria.
This sponsorship highlights its interest in fostering deeper collaboration between banks and fintechs within the industry ecosystem.
Speaking on the forthcoming retreat, Mr Akeem Lawal, Managing Director for Transaction Switching & Payment Processing at Interswitch reiterated the importance of Interswitch's participation in industry events such as the CeBIH Retreat, where critical issues, trends and analysis around the payment ecosystem are discussed.
He described the retreat as a necessity for industry players to assess the current state of things and make calculable projections for the future, with the aim to improve and deepen Nigeria's payment system.
"This retreat remains important for stakeholders in the payment industry and offers an opportunity for Interswitch to be introspective about the steps taken to improve the payment system in Nigeria and in Africa as a whole," Mr Lawal said.
"We at Interswitch remain committed to supporting and participating at platforms that share our vision to drive greater financial inclusion and prosperity across Nigeria and the Africa continent.
"Platforms such as the CeBIH annual retreat provide Interswitch and other industry players the impetus to engage with key stakeholders and collaborators from the banking system with a view towards improving our offerings to our customers viz-a-viz market demands, global trends and insights from the operating environment," he added.
Cyber Threats in Nigeria Drop 7.5% in 2021—Kaspersky
By Adedapo Adesanya
Cyber threats in Nigeria in 2021 depreciated by 7.5 per cent, according to the latest research by Kaspersky.
This dramatic change in the threat landscape is coming at a time regular and self-propagating malware is decreasing dramatically, as it is no longer effective and cannot fly under security radars.
Security researchers at Kaspersky noticed that Kenya recorded the highest decline with an unprecedented 28.6 per cent, while South Africa saw a 12 per cent decrease.
The reason for such a change was the introduction and popularisation of new cybercrime models in the region, with cybercrime tools becoming more targeted along with a long-running trend where malware creators rely not on the technical advantage of their technologies over security protection, but on the human factor.
The cybersecurity firm noted that this has stimulated the evolution of phishing schemes in 2021. In particular, the region saw a wave of 'Anomalous' spyware attacks.
The usual phishing spyware attack begins when attackers infect a victim by sending them an e-mail with a malicious attachment or a link to a compromised website and ends when the spyware is downloaded and activated on the victim's device.
Having gathered all necessary data, the operator usually ends the operation by attempting to leave the infected system unnoticed. In anomalous attacks, however, the victim's device becomes not only a source of data but also a tool for spyware distribution.
Having access to the victim's email server, the malware operators use it to send phishing emails from a legitimate company's email address. In this case, anomalous spyware attacks an organisation's server for collecting stolen data from another organisation and sending further phishing emails.
Speaking on this, Maria Garnaeva, Senior Security Researcher at Kaspersky ICS CERT team, "The Anomalous spyware attacks have a huge potential for growth in South Africa, Kenya and Nigeria in 2022, because unlike regular spyware the entry-level for attackers who wish to employ this tactic is significantly lower – since instead of paying for their own infrastructure, they abuse and employ the victims' resources.
"We see that cheaper attack methods have always been on the rise in the region and cybercriminals quickly pick up on new tactics. Kaspersky, therefore, suggests that in the nearest future, these countries should be prepared for such attacks."
She explained that the mass scale attacks are not disappearing, but rather transforming with the scheme usually following a style where a user searches for a free version of an extremely popular legitimate spyware and the cybercriminals offer them a fake installer using 'black SEO technic' – the abuse of the legitimate search engines, resulting in the offering of the fraudulent websites first.
As a result of software installer execution, a few dozen malware samples are downloaded and installed with the goal of turning the infected devices into a part of the Glupteba botnet.
The whole fake installers campaign and botnet have been extremely active in South Africa in 2021 and continue to evolve, yet it is scarcely researched.
"While the Glupteba botnet seems to be a threat for consumers, we are still researching it and keeping an eye on its behaviour, since some distributed malware resembles APT-related samples like Lazarus APT groups and were recently used in the largest DDoS attack in Russia. It is too early to say it with a high level of confidence, but these factors may suggest that we are now entering the era where APT actors start to use existing malware distribution platforms which makes attribution of such attacks harder and opens a new vector similar to supply chain attacks," added Ms Garnaeva.
Recommendations from Kaspersky
In order to stay protected from such new cybercrime models and threats, Kaspersky recommends the following:
– Pay close attention to and don't open any suspicious files or attachments received from unknown sources.
– Do not download and install applications from untrusted sources.
– Do not click on any links received from unknown sources and suspicious online advertisements.
– Create strong passwords and don't forget to change them regularly.
– Always install updates. Some of them may contain critical security issues fixes.
– Ignore messages asking to disable security systems for office software or antivirus software.
– Use a robust security solution appropriate to your system type and devices, such as Kaspersky Internet Security.
Zeepay, KudiGo, mPharma, Others Win at Ghana Fintech Awards 2021
By Modupe Gbadeyanka
It was a memorable day a few days ago when the key stakeholders in the financial technology (fintech) sector in Ghana gathered in Accra for the Ghana Fintech Awards 2021.
At the event, organised by Arkel Consult and Management Services Limited in partnership with Abjel Communications, Zeepay Ghana Limited went home as the Fintech Company of the year, while Andrew Takyi-Appiah was announced as fintech personality of the year in the male category, with the female category was Dede Afriyie Quarshie.
The Start-up Fintech of the year was Paybox, the Fintech & Bank partnership of the year was Ghana Interbank payment & settlement systems, while the Fintech & Non-Bank partnership was clinched by KudiGo Incorporated.
Business Post reports that the Agritech of the year was Kwidex, the Healthtech of the year was mPharma, the Edutech of the year was Blossom Academy, the Insurtech of the year was Insurerity Digital, while the IT/Tech of the year was Clydestone Ghana LTD.
The organisers also announced BPC Banking Technologies as the Leading Payments Technologies Service Provider 2021, while Panamax Incorporated was announced as the Leading Fintech Solutions Provider 2021.
Speaking at the maiden awards held at the Best Western Premier Hotel in Accra, the President of the African Fintech Network (AFN), Mr Segun Aina, disclosed that the "Ghana Fintech Awards has come at a time when the Bank of Ghana has observed that there are over 70 Fintech companies and startups operating in the country."
"It is highly appropriate to say Arkel Consult and Abjel Communications have identified the economic contribution of the fintech startups and companies and decided to recognize their efforts by hosting this event. My hearty congratulations to these organisers for the foresight in putting up this event," he added.
He assured that "AFN will look forward to inaugurating the Ghana Fintech Association and will be happy to support the sustenance of the Ghana Fintech Outlook Conference and Awards as an annual ecosystem event in partnership with the Ghana Fintech Association."
Mr Martin Kwame Awagah, Director of Arkel Consult and Management Services Limited, expressed appreciation to Panamax Inc. Zeepay Ghana Limited, BPC Banking Technologies, Brassica Pay, EziPay, DreamOval, MTN Mobile Money Limited, Pavelon.com, People's Pension Trust and Tarragon Edge who were the official sponsors of the ceremony.
He congratulated the shortlisted nominees and the winners for their efforts in promoting the growth of the fintech space in the country.
The Ghana Fintech Awards 2021 was created to recognise and acknowledge the achievements of individuals and companies who are contributing to the growth of Ghana's financial and technology ecosystem.
Latest News on Business Post