Phoenix Browser Secures $100m Series A Fund
By Adedapo Adesanya
Browser-derived super app, Phoenix, has announced closing a $100 million Series-A fundraising round.
It was announced by the company that a renowned sovereign fund participated in the round alongside previous strategic investors, including top internet companies and tech-focused funds.
With the new round of funding, the team expects to harness its recommendation engine further, refine in-app functions, provide better marketing services and gear up for global expansion.
Since its launch in Nigeria in late 2019, the Phoenix browser has served over 400 million users in Africa, Asia, and Latin America with a built-in search engine, content feeds, productivity tools and a range of localized in-app features.
The company wants to combine its edges in AI-powered algorithmic personalization, both the content feeds and app functionalities, to win over millions of African people and make Phoenix their go-to place for daily information and entertainment.
Home to the world's youngest population, Africa has witnessed a booming mobile economy and rapid growth in smartphone penetration. Digital content consumption is also on the rise.
However, the shortage of aggregation and distribution channels left many contents and creators buried. The market thus needs more efficient indigenous platforms that can provide seamless browsing experiences and tools that help users easily access all kinds of information in the digital world.
As it leaps to become the leading super app in emerging markets, Phoenix strives to remain as localised and diversified. It now supports over 20 languages, including vernaculars like Amharic and Oromo. With teams in 17 countries across Africa, the Middle East and Latin America and staff members made up of 20 nationalities, Phoenix believes that it thrives as a global cohort that balances international and local perspectives.
To help creative industries germinate locally, the company sponsored Edo State International Film Festival 2022 in Nigeria, exposing young filmmakers and video creators to world-class directors and their masterclasses. Phoenix believes in the unlimited potential local creativity can unleash and is thrilled to contribute to the vibrant cultural scenes in the continent.
Phoenix reached over 400 million Appstore downloads and over 100 million monthly active users in less than three years. The app has also gathered steam as it has risen to one of the fastest-growing mobile apps worldwide and the Top 5 most actively-used mobile apps in Africa, according to DataSparkle.
As users spend more time on the app and their appetites for digital content grow, online marketing on Phoenix emerges as an effective channel to reach customers for brands and companies. Benefiting from the highly personalized recommendation engine, they can communicate more intimately and creatively with consumers.
Speaking on this, Mr Oluwatosin Sawyerr, the global head of strategic partnership of Phoenix, said, "Phoenix is thrilled to partake in the digital transformation in Africa and beyond.
"We will help more mobile users in the developing world discover and access the best and the most relevant content available.
"We also aspire to serve our business clients with the most customized and high-quality services, providing them with cutting-edge marketing tools and helping them reach users in ways unseen by conventional advertisements," he said.
WhatsApp Rolls Out Self-Messaging Feature
By Adedapo Adesanya
Popular instant messaging service, WhatsApp, has started rolling out a feature that allows users to chat with themselves or save messages. Sending messages to one's own account can be a way to keep a piece of information easily accessible, right next to other WhatsApp conversations.
Called Message Yourself, the feature lets users send notes, reminders and shopping lists to themselves on WhatsApp.
On Monday, the Meta-owned instant messaging app announced the rollout of the new self-messaging feature that will reach all its Android and iPhone users in the coming weeks.
Users will see their contact at the top of the contacts list on WhatsApp when they create a new chat. Tapping that contact will take them to the chat screen they can use to send messages to themselves.
Although the native feature to message oneself is new on WhatsApp, some users have already been using a workaround for some time. Users can already send messages to themselves using the app's click to chat feature. Nonetheless, the new offering removes the additional steps that users need to self-chat using the wa.me URL.
Users can also pin their self-chat messages to the top of the conversation list if they don't want to search for them in their widely polluted chats list.
Rival platform, Signal, already offers a feature called Note to Self that does much the same thing, though it is contained in the user's contacts list rather than being available at the top.
Telegram also offers a similar feature called Saved Messages that lets users bookmark any important messages as well as save their notes and reminders that can be accessed in the future. Messages, once saved, can be accessed from the top of the chats screen. However, Telegram users initially need to access the feature by tapping the hamburger menu on Android or through the settings menu on iOS.
MSMEs, Schools, Others to Benefit From N16.7bn Broadband Access Projects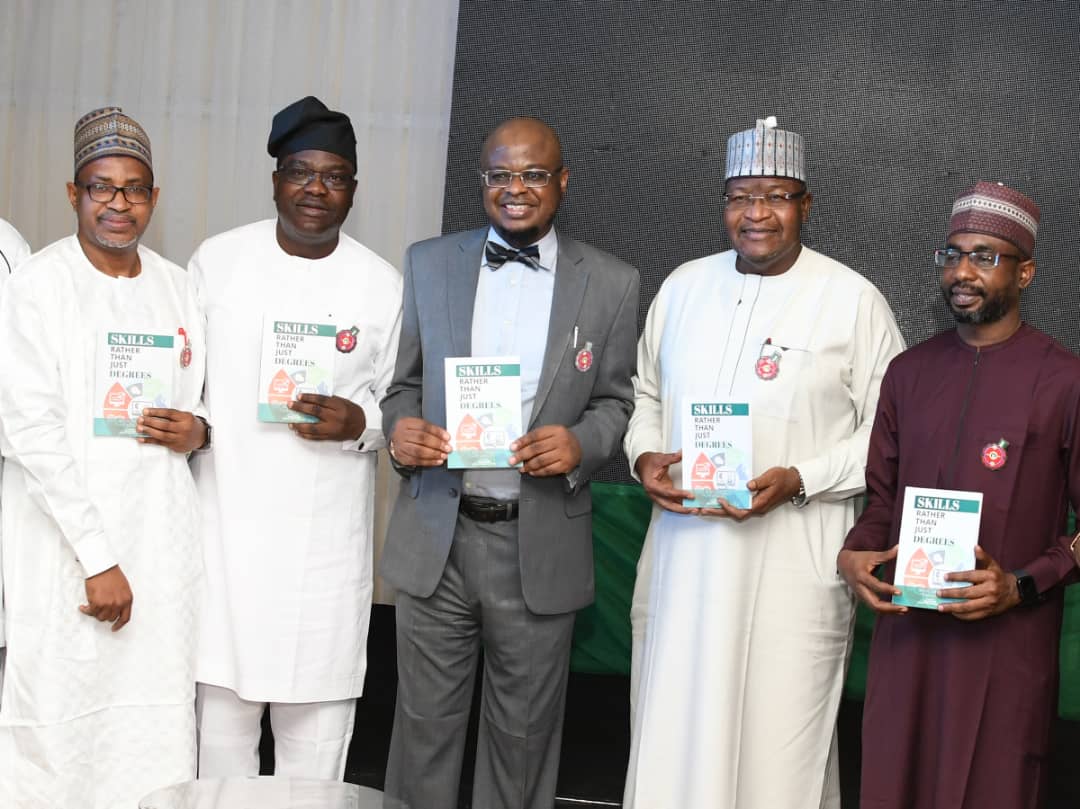 By Aduragbemi Omiyale
Broadband access projects worth N16.7 billion aimed to accelerate the Nigeria digital economy efforts of the federal government are expected to be enjoyed by several organisations in the country.
The Minister of Communications and Digital Economy, Mr Isa Pantami, speaking at an event in Abuja recently, stated that those to benefit from the projects include Micro, Small and Medium Enterprises (MSMEs), 18 universities, and six polytechnics from each of the six geopolitical zones in the country.
The Minister was at the unveiling of the projects being driven by the Nigerian Communications Commission (NCC) at Transcorp Hilton.
He said the projects underscore the importance of broadband connectivity and access as central to the accomplishment of the targets of the National Digital Economy Policy and Strategy (NDEPS) 2020-2030 for a digital Nigeria.
Mr Pantami, who was joined by the Minister of Federal Capital Territory (FCT), Mr Mohammed Bello, disclosed that the key infrastructure being provided for the projects comprises broadband infrastructure for tertiary institutions, broadband infrastructure for MSMEs, distribution of 6,000 e-pad tablets, in addition to the provision of broadband connectivity to 20 markets as a pilot.
He said the interest in supporting the MSMEs is justified by their current contribution of more than half of Nigeria's Gross Domestic Product (GDP) prior to the COVID-19 outbreak, and now constitute 96.7 per cent of entire businesses in the country, and therefore, "any effort to develop our economy without bringing the such important sector into the equation will amount to efforts in futility."
In their remarks, the Chairman of the NCC board, Mr Adeolu Akande, and the Executive Vice Chairman of the commission, Mr Umar Danbatta, agreed that the projects would fast-track and enhance the ongoing efforts of the agency to deepen connectivity towards achieving the targeted broadband penetration of 70 per cent by 2025.
Mr Akande assured of the commitment of the commission in completing the projects, which will add the necessary fillip to achieving the major objectives spelt out in the NDEPS, 2020-2030, while Mr Danbatta said the organisation was determined to improve broadband penetration in the country.
He said the commission would promote digital skills acquisition to improve service delivery in education, commerce, healthcare, agriculture, finance, transportation, and governance, among others.
ISSAN to Teach Practical Steps to Check Cyber-Attacks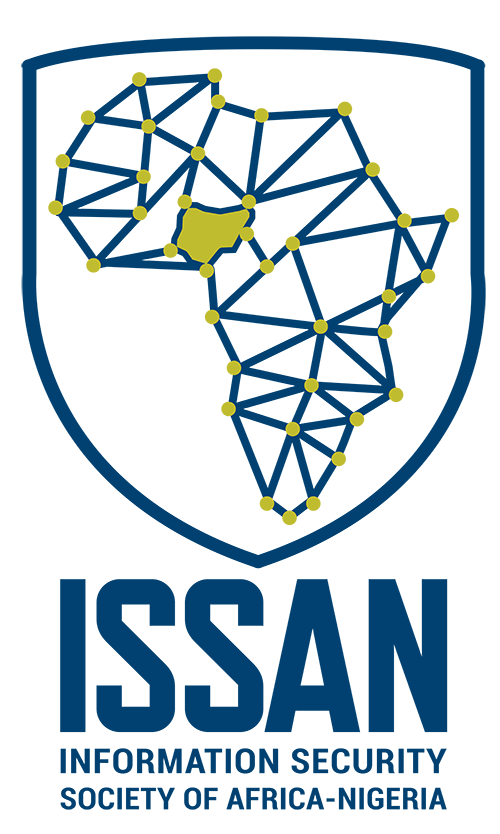 By Aduragbemi Omiyale
On Tuesday, November 29, 2022, individuals and businesses will receive practical steps to check cyber-attacks at the annual cyber security conference of the Information Security Society of Africa, Nigeria (ISSAN) themed Cyber Security Imperatives for Business – Practical Considerations.
The hybrid programme, which starts at 9 am, is open to public and private sectors, including large corporates, small and medium-scale enterprises, educational institutions, government agencies and all stakeholders that are impacted by the cyber-ecosystem in any way.
According to the president of ISSAN, Dr David Isiavwe, the conference, which members of the public can be part of via Zoom, will be devoted to further exposing the new threats and trends in the cyber security space and also offer practical steps on what businesses and individuals need to know and do to check the rising tide of the activities of cyber-criminals.
He observed that cyber attackers are getting more sophisticated globally, which is an aftermath of the COVID-19 pandemic, stressing that greater awareness must be created to minimize attacks on businesses that may result in losses by various organisations.
"There is an urgent need to evolve a strengthened cyber-security system in Nigeria because of the growing digitalisation of the country's economic and social interactions as people now work from home and anyone with a smartphone could hop into cyberspace from anywhere and attack nation-states, organisations, and individuals. This means that the threat landscape has just expanded significantly across the borders of any organization or country.
"The first thing that ISSAN is doing is advocacy. We are engaging all key stakeholders to ensure that there is adequate and constant collaboration. Everybody must work together because the entire cyberspace is as secure as its weakest link," Mr Isiavwe said.
Further, the ISSAN leader, who is also a General Manager at Ecobank, disclosed that highly experienced subject matter specialists had been assembled to provide further insights on how the ecosystem can be better protected, noting that large sums of money are usually at risk in every successful attack.
The keynote address will be delivered by the Director of Payment Systems Management at the Central Bank of Nigeria (CBN), Mr Musa Itopa Jimoh and the Director of IT at the apex bank, Mrs Rakiya Mohammed.
The speakers include Managing Director/Chief Executive Officer, Digital Jewels Limited, Mrs Adedoyin Odunfa; Founder & CEO, Mint FT Innovative, Mr Similolu Akinnusi; Chief Information Security Officer, First Bank of Nigeria, Mr Harrison Nnaji and MD, Cybertech NX, Dr Austine Ohwobete.
Others are Managing Partner, Technology Advisors LLP, Basil Udotai, Esq; Group Head, Customer Fulfilment Centre, UBA, Mr Prince Ayewoh; Chief Executive, Stanbic IBTC Financial Services Limited, Mr Stanley Jacob; Sales Director (Africa), OneSpan Europe, Mr Nicholas Poire and Field CTO, OneSpan Europe, Mr Dan Mcloughin.
Latest News on Business Post