Samsung Galaxy S8, S8+ Hit Nigerian Market Amid Fanfare
By Dipo Olowookere
The newest flagship smartphones from Samsung Electronics Co., Ltd., the Galaxy S8 and S8+, have been launched into the Nigerian market, following their unveiling at the company's unpacked event in New York.
The Galaxy S8 and S8+ feature polished metal chassis covered by curved Gorilla Glass 5 on the front and back.
The devices are available in Midnight Black, Orchid Gray and Maple Gold colours with internal memory of 64GB and up to 256GB microSD support.
The Nigerian launch event took place at the Renaissance Hotel, GRA, Ikeja, Lagos, recently.
Boasting some of the largest wrap-around screens ever made, the long-awaited Galaxy S8 and S8+ come with 5.8-inch (14.73 cm) and 6.2-inch (15.75 cm) curved screens, respectively. Both devices have 1,440X2,960 screen resolution and are equipped 3,000mAh and 3,500mAh batteries, respectfully.
The display quality is Super AMOLED, featuring a new design named "infinity display", which wraps around the devices in a smooth, perfectly curved pristine end-to-end screen, giving it a perfect symmetry while eliminating the bezels. Thanks to the new display, the physical home button usually located in the front of the phone has been replaced with a digital home button, built in the glass. Both devices feature a rear mounted fingerprint reader, quite close to the camera lens.
Speaking at the launch event, Managing Director, Samsung Electronics West Africa, Mr Paul Lee said, "Samsung consistently pushes the boundaries of possibilities with a focus of unlocking value by delivering products that are, not only stunning to look at but, also comfortable to hold."
"The launch of these smartphones marks the beginning of a new era of smartphone devices without edges or limits. This is a new way for our consumers to experience the world, capture every moment and share every memory through a device that is sleek and small enough to fit into their hands, but big enough to contain everything needed for work and play," Mr. Lee stated.
The Galaxy S8 and S8+ come with exciting new features for remarkable user experience. The extended screen is perfect for multitasking. Users can open their favorite IM app whilst watching a video simultaneously, by using Multi Window; this is same for typing text with the full keyboard without having to hide the video.
The smartphones offer five types of security technologies: iris recognition, face recognition, pattern, password, and PIN; users can easily choose their preferred method. Users can use the iris scanner to unlock their devices without having to swipe the phone. With Face Recognition, users can instantly unlock their devices with just a look even without the PIN or pattern; simply look into the camera on the lock screen and the device is unlocked.
The Galaxy S8 and S8+ 12 MP rear camera utilizes Dual Pixel technology for incredibly fast autofocus, allowing users capture important moments. Thanks to the F1.7 lens, pictures appear bright and crisp even if taken in low-light environments.
Samsung did revamp the front-facing camera to an 8MP with auto focus. This will definitely excite 'selfie queens and kings' as pictures come out sharp and vibrant.
Similar to the Galaxy S7 and S7 Edge, the Galaxy S8 and S8+ are IP68-certified for dust and water. This feature protects the device from immersion in up to 1.5m of fresh water for 30 minutes, allowing users capture memories at pool parties or on the beach with loved ones.
Director and Business Leader, Information Technology and Mobile, Mr Emmanouil Revmatas, said that Samsung is delighted about these smartphones as they display the company's heritage of great innovation and stunning design, and will continue to define barriers and ensure that consumers get the best out of their devices.
"The revolutionary design of the Galaxy S8 and S8+ smartphones begins from inside out. These devices come with several amazing features, including the infinity display which gives an incredible full screen experience and fits comfortably in the hands.
"The bezels have been removed to provide more space for things that matter and the bigger immersive screen that allow users multi-task seamlessly; chat while watching a video. These innovations will change the way users see their smartphones and everything in it," Mr Revmatas concluded.
Starlink is Now Available in Nigeria—SpaceX Confirms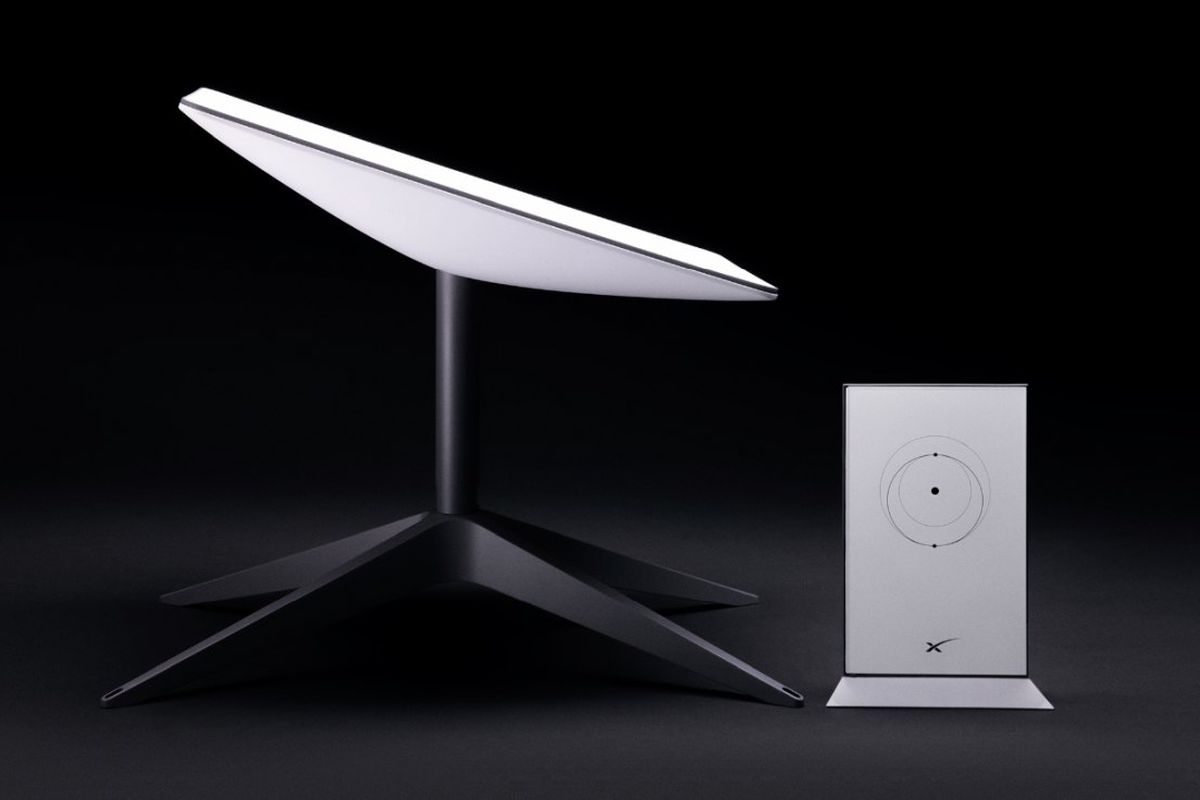 By Modupe Gbadeyanka
Nigerians and tech startup owners can now heave a sigh of relief as Starlink is now available in Nigeria, according to SpaceX.
The internet service provider is owned by a billionaire businessman and owner of Twitter, Mr Elon Musk.
The federal government held meetings with the management of the company to introduce its services in Nigeria. The network was earlier expected to commence its operations in the country last month.
However, after the wait, SpaceX has confirmed the availability of the Starlink network in the country and would be expected to take a huge chunk of the broadband market with competitors like MTN, Glo, Airtel, 9mobile, Smile, Spectranet, and Swift.
Nigeria is the first African country to receive Starlink service.
"Starlink is now available in Nigeria, the first African country to receive the service," a message posted on the Twitter handle of SpaceX on Monday night stated.
Starlink, according to its profile on Wikipedia, is a satellite internet constellation operated by SpaceX, providing satellite Internet access coverage to 47 countries. It also aims for global mobile phone service after 2023.
With Starlink, users can engage in activities that historically have not been possible with satellite internet, as its high-speed, low-latency service is made possible via the world's largest constellation of highly advanced satellites operating in a low orbit around the Earth.
CBN Gives Interswitch Payments Service Holding Company License
By Aduragbemi Omiyale
A Payments Service Holding Company (PSHC) license has been granted to Interswitch Group by the Central Bank of Nigeria (CBN).
This followed an earlier announcement by the CBN regarding new licensing categories for participants in the Nigerian payments system.
The integrated payments solution provider is among the first to receive this authorisation from the country's apex bank.
According to the regulator, the PSHC regulation requires companies with existing or prospective operations across multiple license categories to set up a PSHC. The activities of each of the PSHC subsidiaries operating within those respective licensing regimes are clearly delineated for clearer accountability, effective risk management and the enablement of better regulatory oversight by the CBN.
A statement from Interswitch, a leading financial technology in Africa, outlines that Interswitch's Group Holding Company retains ownership of the PSHC in Nigeria as well as its other subsidiaries outside of Africa.
The issuance of the PSHC licence coincides with Interswitch's 20th-anniversary commemoration, which has seen the company cement its position as a pioneering and integral enabler that has actively supported the growth and development of fintech and payments progressively across Africa over the last 20 years.
It also serves to reinforce Interswitch's progressive outlook as a frontier-driving company which keeps pushing boundaries to facilitate the creation of new ecosystems that help businesses and individuals scale and thrive, in line with its purpose of inspiring Africa to greatness through innovation, value-creation and excellence.
"Twenty years ago, we placed a bet on the latent potential we saw in the introduction of e-payment channels at the time, particularly ATMs for the delivery of cash just-in-time, and today, we are gratified to see how far the financial technology and payment systems in Nigeria have grown.
"On the back of our receipt of this additional license, we remain strongly committed to a close partnership with the Central Bank of Nigeria to facilitate the delivery of the Payments Vision (2025) and, of course, the National Financial Inclusion Strategy," the founder and Group CEO of Interswitch, Mr Mitchell Elegbe, remarked.
He further reiterates Interswitch's resolute focus on its over-arching mission to continue championing technology solutions that connect and empower individuals, businesses, and communities across the continent.
Mafab Rolls Out 5G Services in Nigeria
By Aduragbemi Omiyale
Another player has joined the 5G network space in Nigeria, and it is Mafab Communications Limited, which won the licence with MTN Nigeria Plc in December 2021.
After it obtained the licence from the Nigerian Communications Commission (NCC) for $273.6 million, it delayed its rollout, while its competitor, MTN, started in August in a few cities.
Business Post reports that Mafab on Tuesday held a ceremony at the International Conference Centre (ICC), Abuja, to commence operations in the country, promising to deepen broadband penetration.
"We are fully committed to bringing the benefits of 5G services to Nigerians and deploying a network that will drive economic development with increased broadband capabilities nationwide.
"I have no doubt that the service will help deliver improvements in the fields of education, business, smart cities and entertainment," the Chairman of Mafab, Mr Mushabu Bashir, said.
It was gathered that Mafab would largely use existing infrastructure from IHS towers and, if need be, ATC Nigeria Wireless Infrastructure Solutions as well for its operations.
Recall that last month, the NCC again auctioned the 3.5GHz spectrum, which was won by Airtel Nigeria, which intends to launch its operations very soon.
It is not certain how much the Mafab 5G network services would cost. When MTN rolled out its 5G services last year, it sold the device for N50,000 and asked interested customers to pre-order the 5G router.
Latest News on Business Post