Siemens Plans Acquisition of ESTEQ
Siemens Digital Industries Software has signed an agreement to acquire assets of ESTEQ, a distributor of product lifecycle management, product design and simulation, and manufacturing operations software and services.
ESTEQ is headquartered in Pretoria, South Africa, and has locations across the region serving the Aerospace & Defense, Transportation, Consumer Products, Energy, Electronics, Machinery, Mining & Minerals, and Oil & Gas industries.
ESTEQ hopes to bring on the table an experienced team and long-standing customer relationships to Siemens.
"Through the acquisition of ESTEQ, Siemens Digital Industries Software will now have a direct presence in the South Africa market which will enable Siemens to expand and enhance how we support and service our customers across the region," said Edwin Severijn, Senior Vice President, Europe Middle East and Africa, Siemens Digital Industries Software. "The combination of ESTEQ's local knowledge and Siemens expertise makes it easier than ever before for manufacturing companies to tap into Siemens' full software portfolio."
Siemens will incorporate ESTEQ into new software focused sales organizations in South Africa and UAE, gaining direct presence to expand and grow the support and services to customers across the regions.
"With ever-increasing pressure from their customers and competitors, manufacturers across the region must rethink every aspect of their business," said Ralf Leinen, Senior Vice President, Siemens Digital Industries, Southern and Eastern Africa. "With our established and comprehensive knowledge of the South African market we can offer our customers the best and most appropriate products, solutions and services that can used to take advantage of new and disruptive technology across their operations. As a leader in software and automation we are continuously expanding our leadership role in industrial Digitalization."
"For over 25 years, ESTEQ has had a strong partnership with Siemens, developing and growing its engineering and manufacturing software and services business across the Southern African and Gulf regions," said Cobus Oosthuizen, CEO, ESTEQ. "In that time ESTEQ has helped hundreds of customers, both large and small, by providing technology solutions that assist them with every step of the product development and delivery process. We are excited to join Siemens, so our customers will not only benefit from the existing relationships and local expertise that the ESTEQ team provides but will also benefit from the extended range of technologies and industry expertise that we can offer as part of Siemens."
The asset sale and purchase transaction is due for completion in the third calendar quarter of 2019. The parties have agreed not to disclose any details of the transaction. The Test and Measurement business which formed part of the ESTEQ Group is not part of the transaction and will continue as a separate and independent business.
5G Network Not Dangerous to Health—Pantami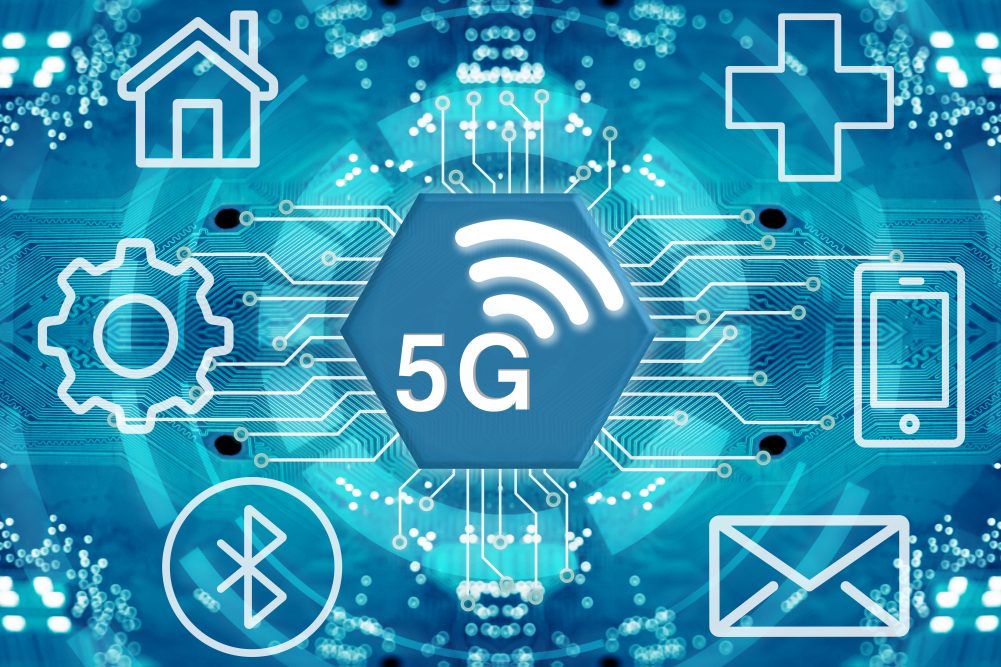 By Ahmed Rahma
The Minister of Communications and Digital Economy, Mr Isa Ali Ibrahim Pantami, has stated that there is no known scientific evidence suggesting that the 5G network poses any risks to public health and safety.
He revealed this when he led the heads of agencies under his ministry and other stakeholders to an investigative public hearing by the Senate Joint Committee on Communications; Science and Technology; Information and Communications Technology (ICT) and Cyber Crimes; and Primary Health Care and Communicable Diseases, at the National Assembly Chamber in Abuja on Thursday, February 25, 2021.
Speaking at the public hearing, Mr Pantami affirmed the findings from independent scientific reports published by the International Telecommunication Union (ITU) and the World Health Organisation (WHO), both agencies of the United Nations (UN), which clearly indicate that there is no health risks to human lives associated with the deployment of 5G.
The Minister said after the initial approval by President Muhammadu Buhari, which led to the commencement of 5G trial in 2019 in selected locations in the country and the subsequent intervention of the National Assembly in 2020, seeking clarifications on probable health risks of 5G deployment, the Ministry had so far undertaken wide-ranging stakeholder consultations to ascertain the safety of 5G networks.
He explained that having aligned with the ITU and WHO reports and studied 5G deployment situations in many advanced countries where it has been fully deployed without any health risks, the ministry can affirmatively say that there is no health risks to 5G networks.
"To this end, we are also working on a 5G deployment policy that will take care of all security, health and safety concerns of Nigerians and we will get the nod of the President after all issues have been addressed before we proceed with our deployment, as we cannot afford to lag behind in the 5G revolution," he explained.
The Minister further explained that 5G is an enhanced technology over the previous technologies of 4G, 3G and 2G, the three of which have more radiations than the 5G technology, adding that the "radiation from mobile technologies such as 5G is internationally certified by ITU and WHO as non-ionising, meaning such radiation does do not have a harmful effect on human lives and it is far low compared with radiation from a microwave oven that individuals use in their homes."
Earlier in his address, the President of the Senate, Mr Ahmed Lawan, said the Senate resolved on May 5, 2020, that the joint committee conduct the public hearing, following a motion of public importance and urgency by Mrs Uche Ekwunife, Chairman, Senate Committee on Science and Technology, to resolve all public health and safety concerns around 5G before the Nigerian Communications Commission (NCC) can proceed with its deployment in Nigeria.
After listening to all the views and submissions by the various stakeholders, the Lead Chairman of the Senate Joint Committee, Mrs Oluremi Tinubu, said that the purpose of the public enquiry was meant to help clarify and allay the fears of any health concerns among Nigerians.
"We hope all the submissions here today which point to the same direction on the safety of 5G to human lives will put the mind of Nigerians at rest that there is nothing to fear.
"We also hope that Nigerians will be looking forward to having 5G deployed in Nigeria," she said.